Looking to extend the life of your summer flowers? Here's a sunflower care tip you might find helpful!
The east end of Long Island, New York, is filled with fabulous farm stands overflowing with fresh seasonal fruits, veggies, and sunflowers! How can you resist picking up a bunch of these beauties? They look great all weekend but maybe not so much when you get back the following Friday.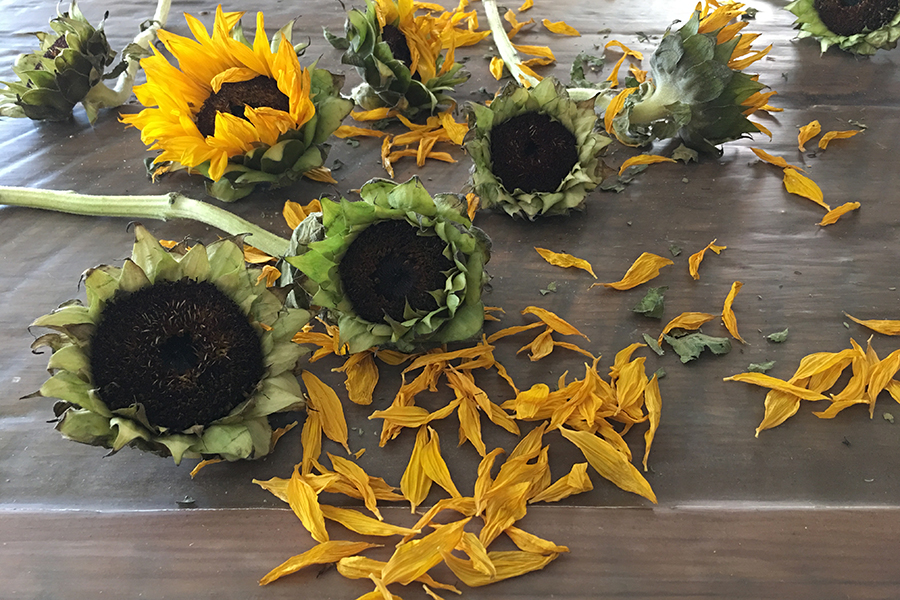 But here's an idea you might like. Remove the yellow petals that have become withered, recut the bottom of the stem, and fill your vase with fresh water. Put the de-petaled sunflowers back in the vase and keep on enjoying!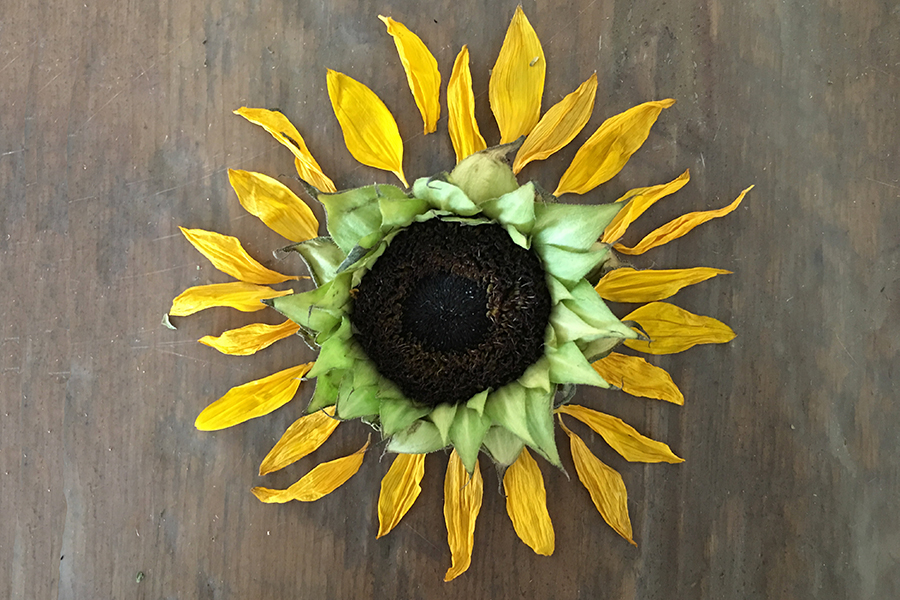 Pretty cool, don't you think?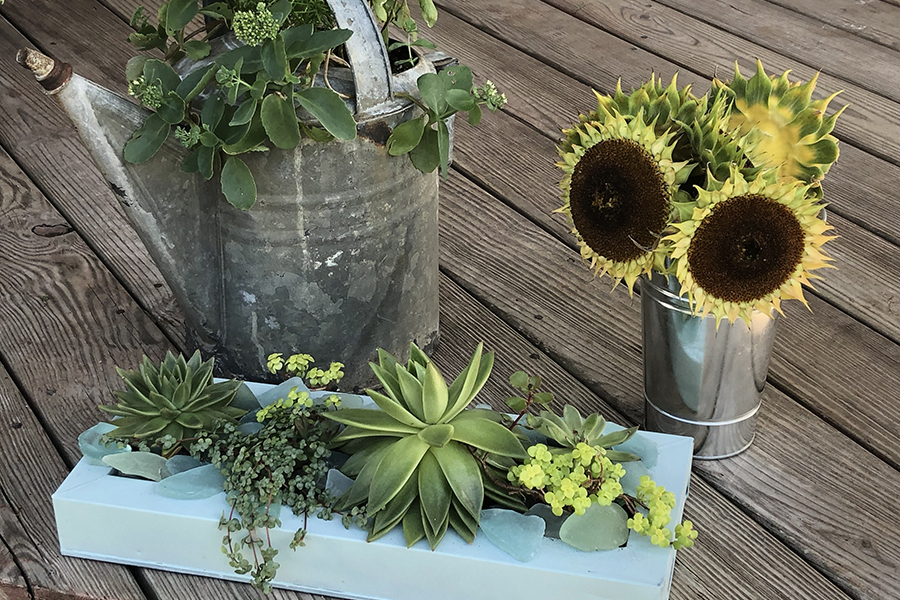 And look how pretty they look! They look great in this state when mixed with other blooms as well. I think they had a nice unexpected texture to a bouquet. And you get to enjoy them that much longer which is always a good thing!