Peonies are one of the most popular cut flowers. The only problem is that they are very seasonal and readily available for only a few weeks each spring. But the limited availability only adds to their charm!
With their exquisite beauty and relative rarity, you might think peonies would need special care and handling, but they don't. The basic fresh cut flower care steps are all a peony needs to thrive.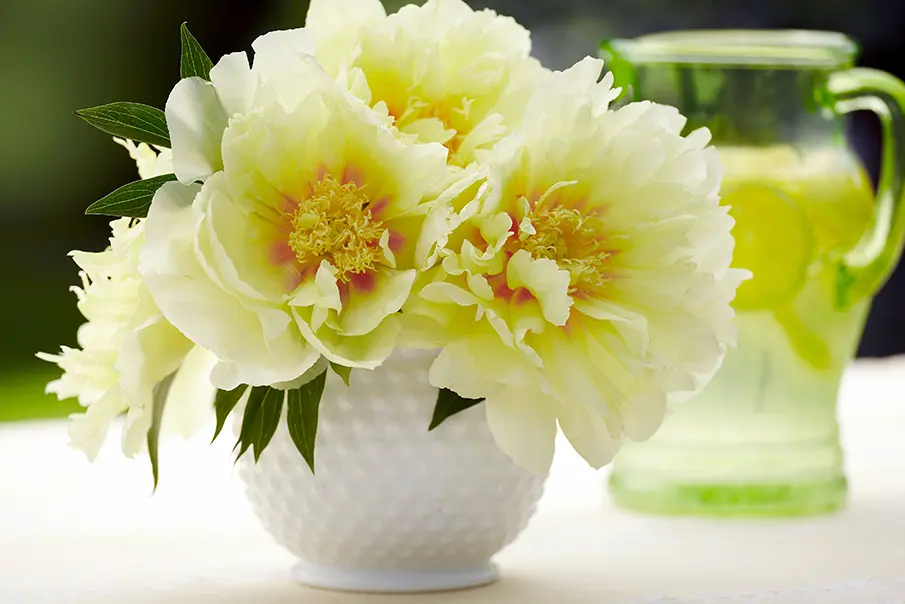 Peony care tips
Have your vase ready before working with the flowers. Fill the container about half to three-quarters full with warm water and floral food according to packet directions.
TIP: I always have extra packets of floral food at my house because I always have fresh flowers! When you buy flowers from a florist, they will give you packets to use at home — why not ask for a few extra so you have them on hand too!
Start by removing all the leaves that would be below the water in the vase. Leaves that are submerged will rot, thus creating bacteria that will shorten the peonies' vase life.
TIP: Making sure the vase is extremely clean before arranging and adding a splash of bleach to the water — especially if you don't have any flower food — will help keep bacteria at bay.
Using a sharp knife or cutting shears, give each peony a fresh cut, on an angle, before placing it directly into the prepared vase. How much you cut from the bottom of the stem will depend on the size of the container in which you display them.
TIP: Most varieties of peonies have very large blooms with multiple petals and can become top heavy. Cut the stems so that they are not too tall in the vase, allowing the sides of the vase to help support the stems as the peonies start to open.
Change the water and flower food every three to four days and re-cut the stems at least 1 inch.
TIP: Peonies are big drinkers! Check the water level daily as you might need to add fresh water, and always check before re-cutting the stems, too.
When buying fresh cut peonies, look for ones that have not yet begun to bloom. Peonies are cut when the flower is still in a ball shape. I recommend buying them when they have just started to crack open. You will get to experience the opening of the bloom and, with the proper care, enjoy a few additional days of the peonies' unique charm!
Some of my favorite peony varieties are:
Festiva Maxima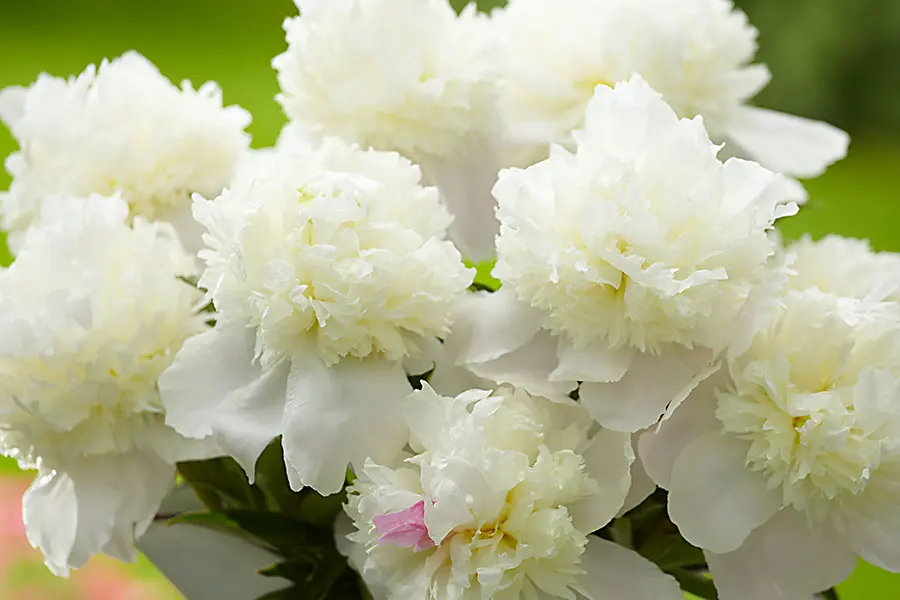 Bartzella Yellow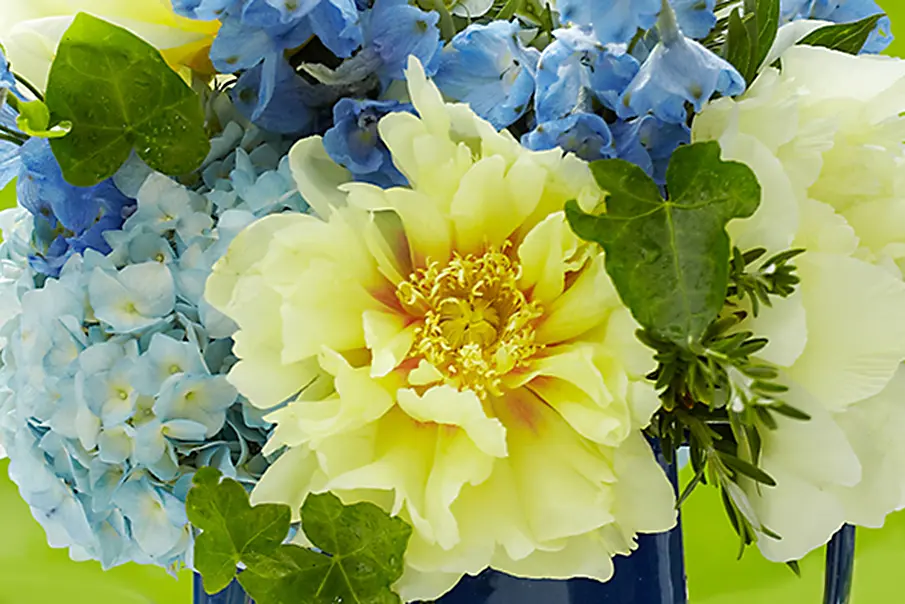 Coral Charm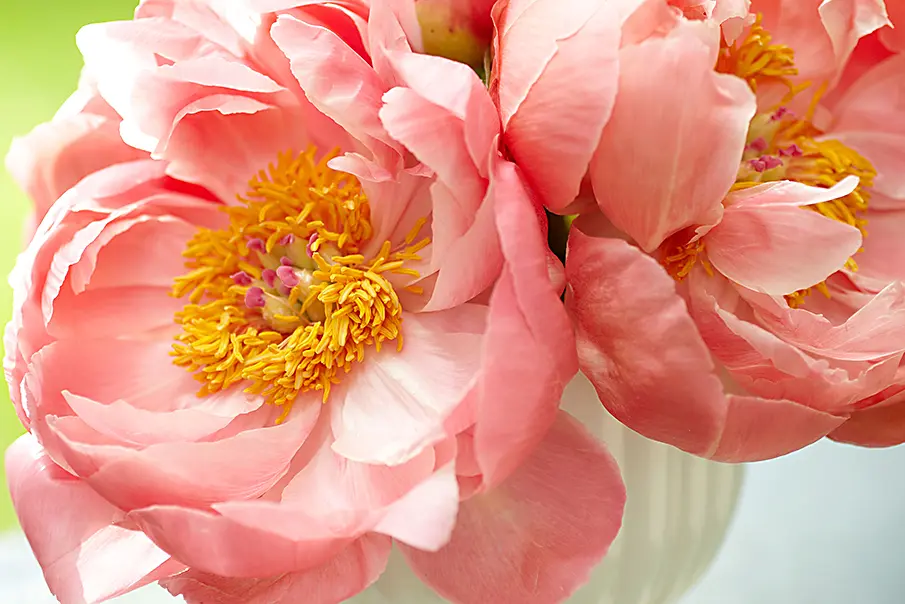 Felix Supreme