From tulips to chrysanthemums, our series "The Language of Flowers" explores everything from fresh flower care tips to flower symbolism and meaning.
Spring has sprung, and tulips are bursting forth and blooming everywhere you look. Isn't it glorious? Tulips are so pretty and colorful and just make you feel happy. These spring flowers are also so easy to enjoy as cut flowers, too. Here are a few quick tips to make it even easier for you to design and keep your cut tulips fresh and lasting longer.
How to straighten a bent tulip
Making a grid for easier vase designing
Think outside the vase using fresh asparagus
Here are a few more ideas for thinking outside the vase…
Use what you already have around your house, to hold your fresh cut tulips, including pieces and keepsakes that you love. If it can hold water, it can hold flowers!
A green depression glass ice bucket filled with yellow and orange tulips looks perfect on this dining table.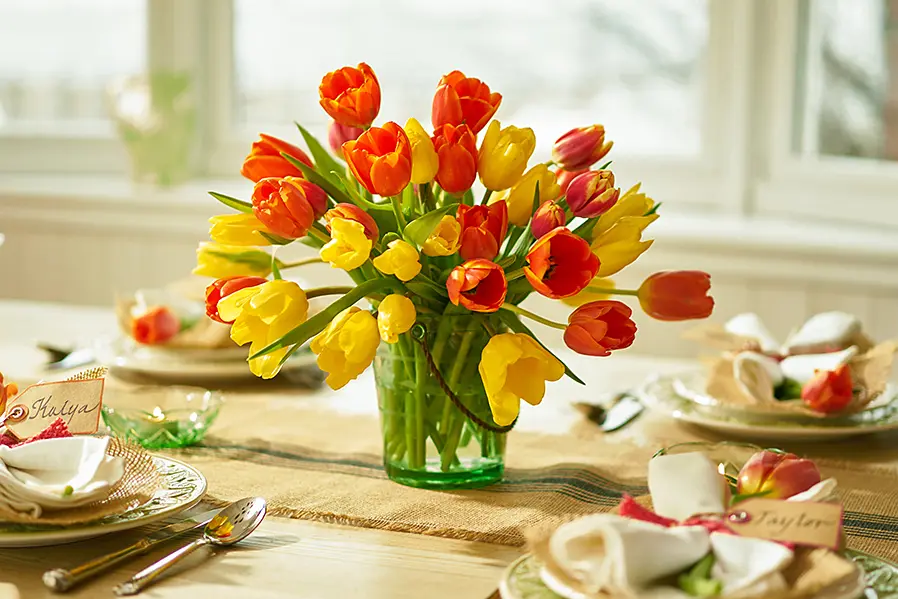 Your grandmother's china teacup was just waiting to be filled with these hot pink tulips, or any tulip color of your choice.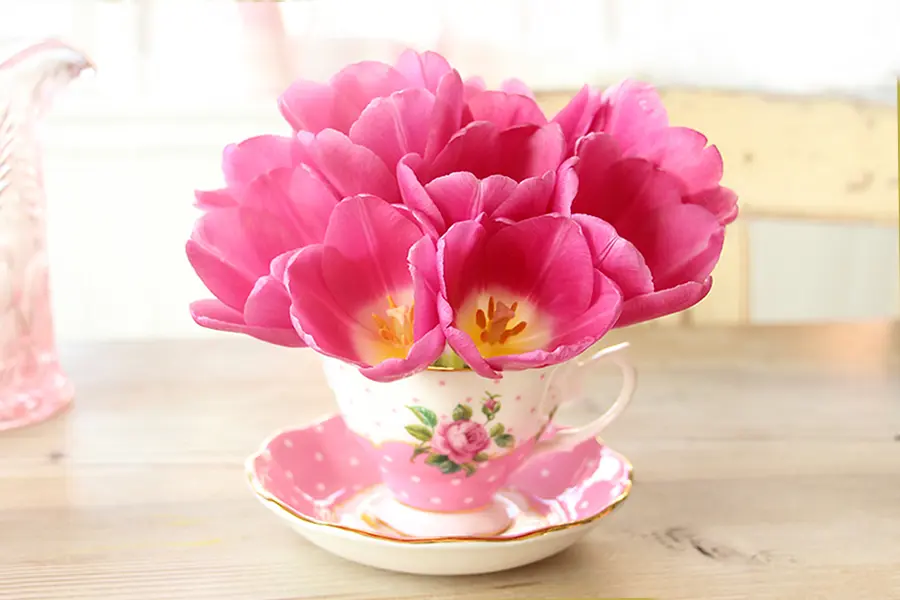 Who says tulips can't be totally elegant? It's all in the accessories, of course!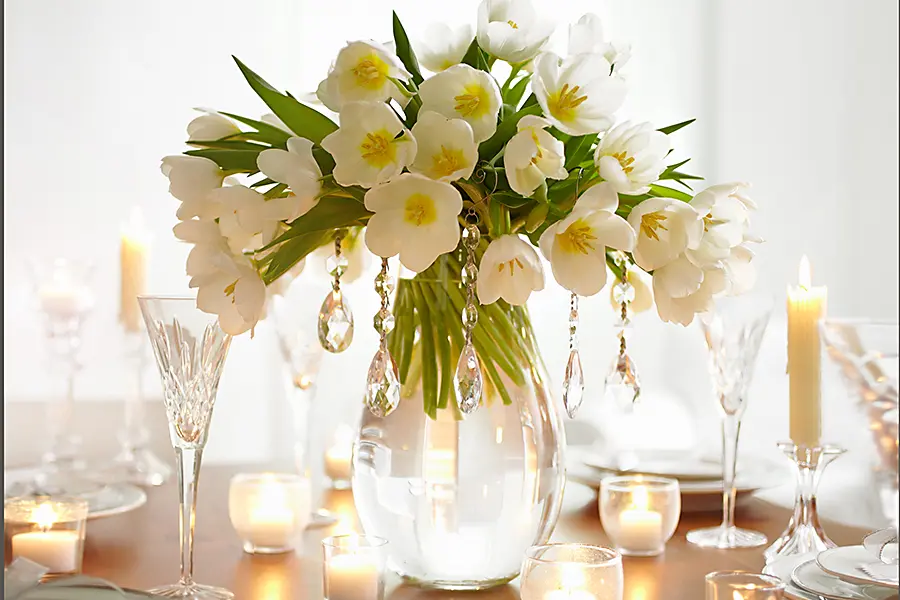 If you enjoyed this blog post, you may also enjoy these other posts about tulips:
🌷 The Many Colors of Tulips and What Each One Symbolizes
🌷 How & When to Plant Tulip Bulbs by Julie Mulligan
🌷 Orange Tulips in a "Carrot" Vase by Julie Mulligan
💐 More Flower Care Tips & Tricks from Lifestyle & Floral Expert Julie Mulligan