Fourth of July celebrations (and decorations) are the best! Whether you're celebrating America's birthday with friends and family on the beach or in your backyard, here are some easy ways to add little patriotic touches of red, white and blue with these fun DIY floral 4th of July decoration ideas!
DIY Mason Jar American Flag Vase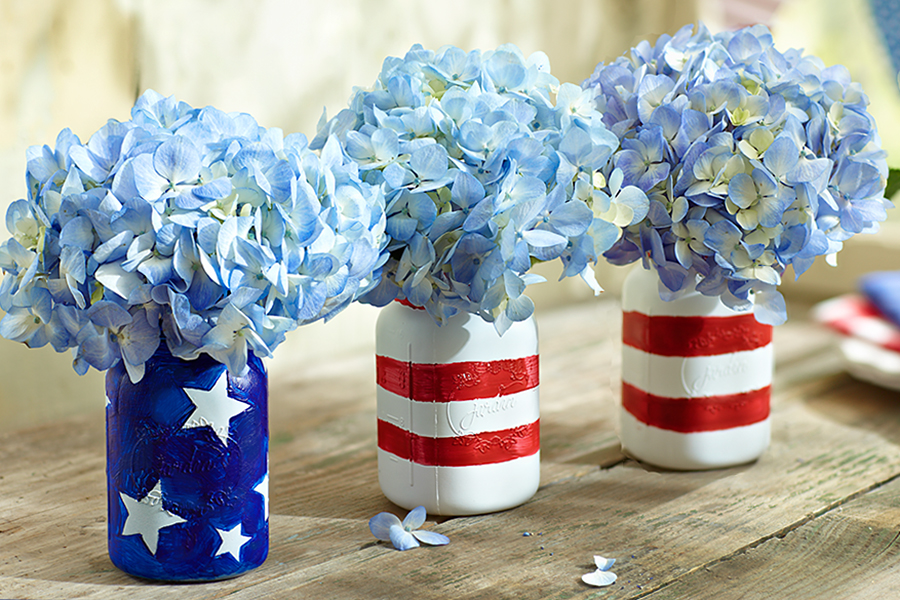 Seriously, is there anything you can't do with a few mason jars? I took three small, clear mason jars and painted them in a stars and stripes tribute to Old Glory. One stem of blue hydrangea in each and you have a beautiful, fun, inexpensive centerpiece. You could paint a couple more while you're at it and use them to hold cutlery or straws, or even tea lights, creating a festive look for evening festivities.