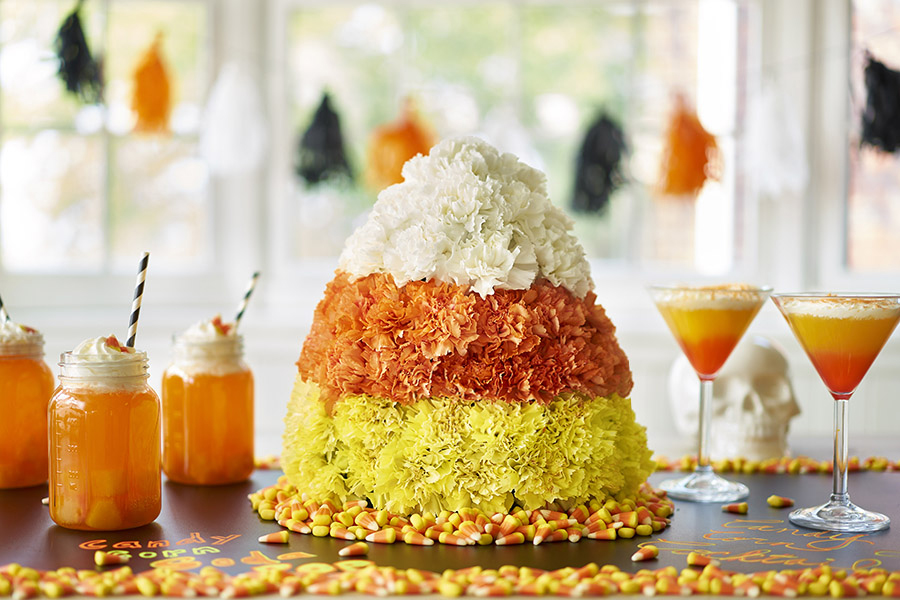 Let's keep the iconic-Halloween-symbol-3D-floral-design thing going! This time, it's all about the candy corn. Does anyone actually eat candy corn, or is it just for crafts and decor projects? Whatever people do with candy corn, they do a lot of it; according to the National Confectioners Association, approximately 25 million pounds of candy corn are sold annually! That's a lot of kernels… so plug in those glue guns and get crafty! Here are a few decor ideas and a few candy-inspired beverages for young and old ghouls and goblins!
Fresh Flower Candy Corn
The simple geometric shape makes this a very easy DIY. And carnations are available naturally in all three colors, so no spray painting necessary!
What you need:
foam
carnations

12 orange
14 yellow
10 white

plate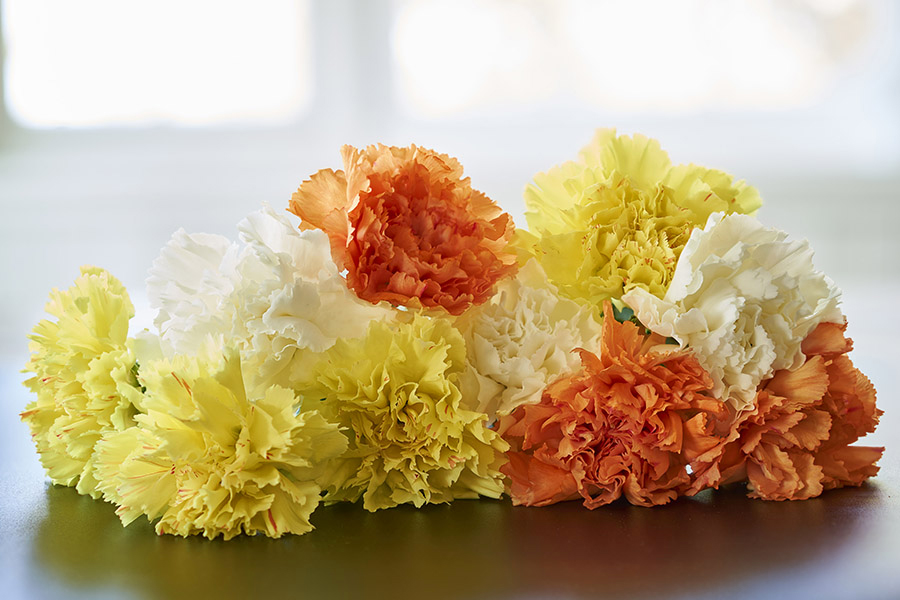 Directions
There are several different types of fresh-flower floral foam to choose from. I used the sculpting sheet with the Styrofoam back. I wanted the candy corn arrangement to be a substantial size, and the Styrofoam back gives the foam more support.
Make a template using a piece of copy paper, and cut out your candy corn shape from the larger piece of foam. Drop the foam into a sink filled with water. As the foam absorbs the water, it will slowly fall to the bottom of the sink. Remove and place standing upright on a plate with a small rim.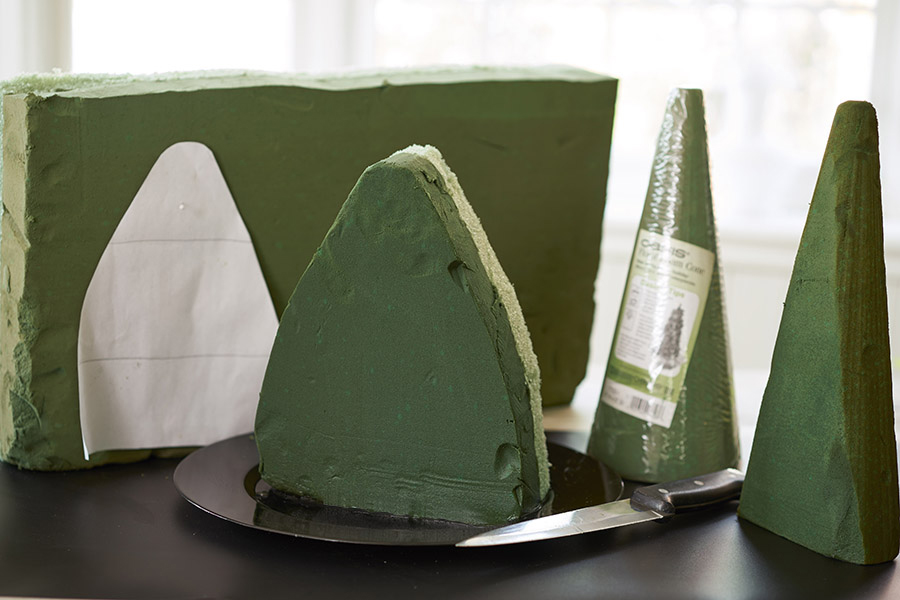 While the foam is soaking prepare your flowers by cutting the stems to about 2" long using a sharp cutting shears and cut on an angle. The number of carnations in the supply list is for an arrangement that is approximately 11″H x 8.5"W. This is a one-sided arrangement and should be placed in a location where it will be viewed from one side only.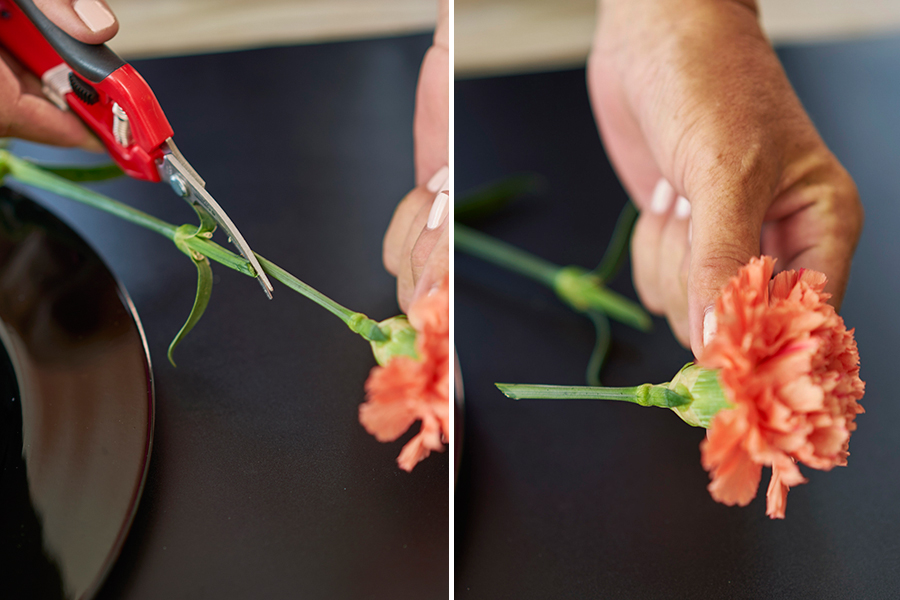 Start at the bottom, inserting 2 rows of yellow carnations.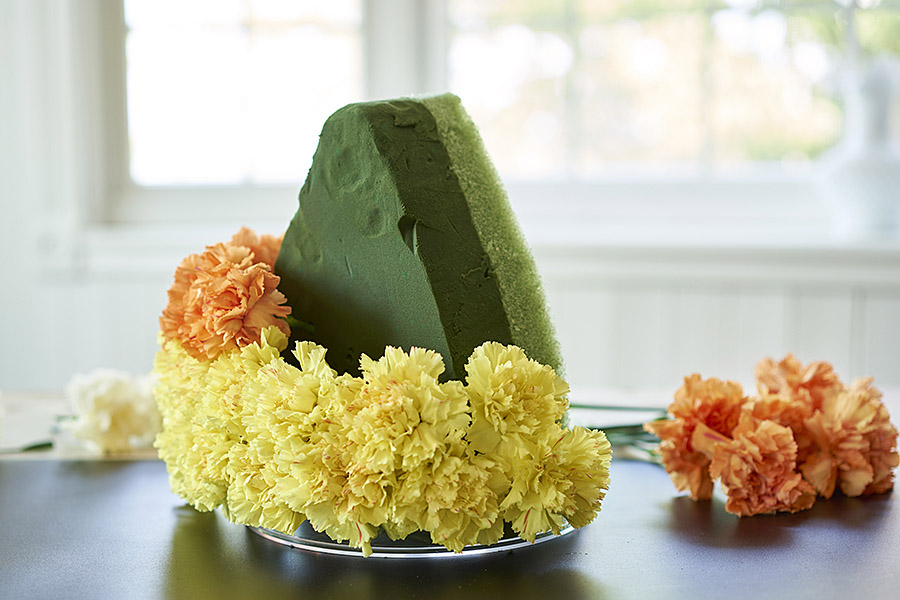 Then add the orange carnations.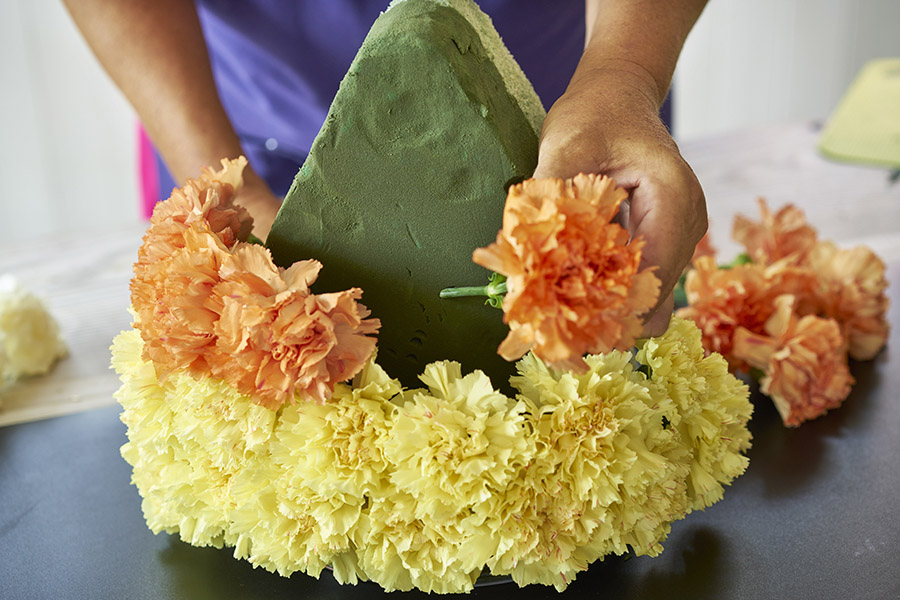 And finish the top off with the white carnations. That's all there is to it!
Candy Corn Beverages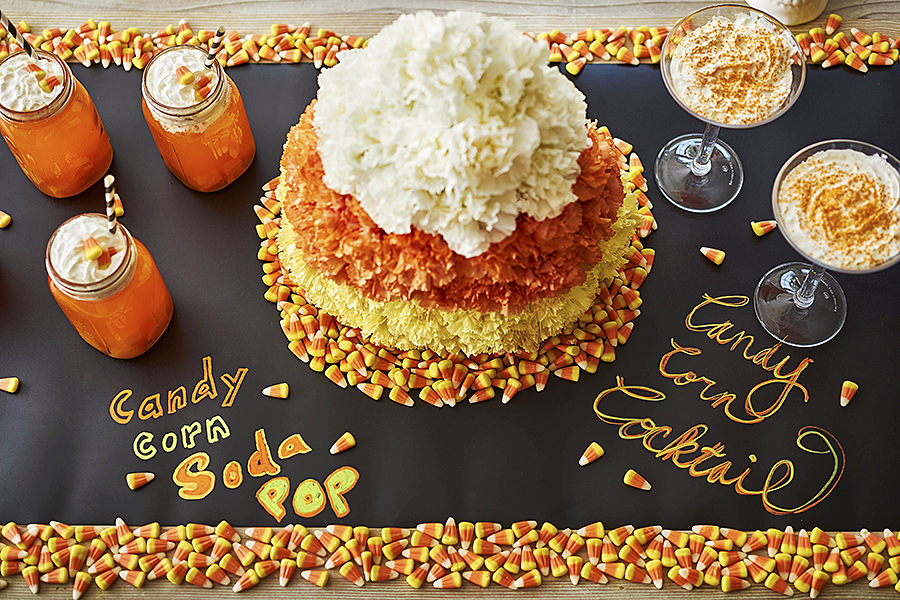 These adorable candy corn soda pops couldn't be easier to make—seriously! Put a few pieces of cut up pineapple in a small Mason jar, fill the jar to the top with orange soda, and finish off with whip cream and a few pieces of candy corn.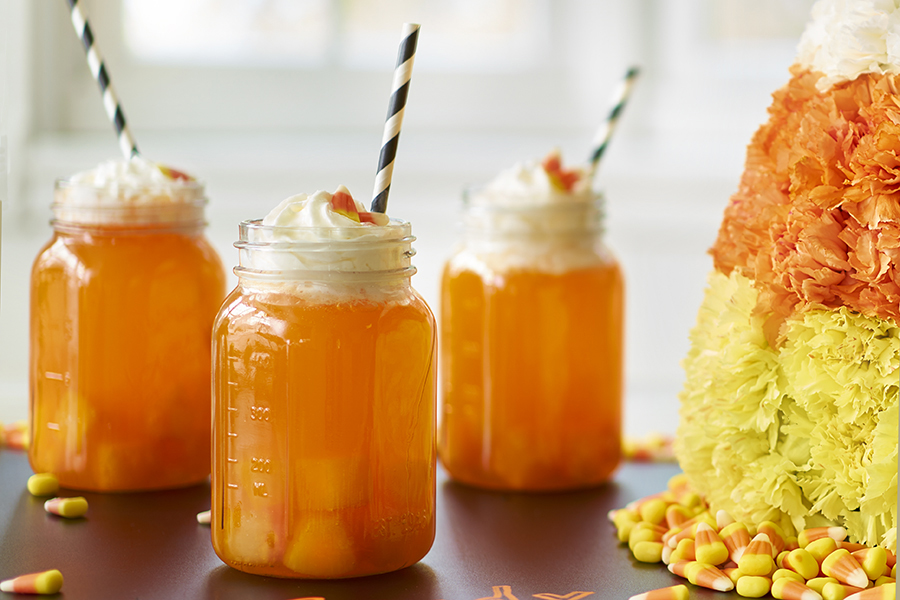 For something with a little more of a kick that's perfect for a howlin' Happy Hour, go with a Candy Corn Cocktail served in a martini glass.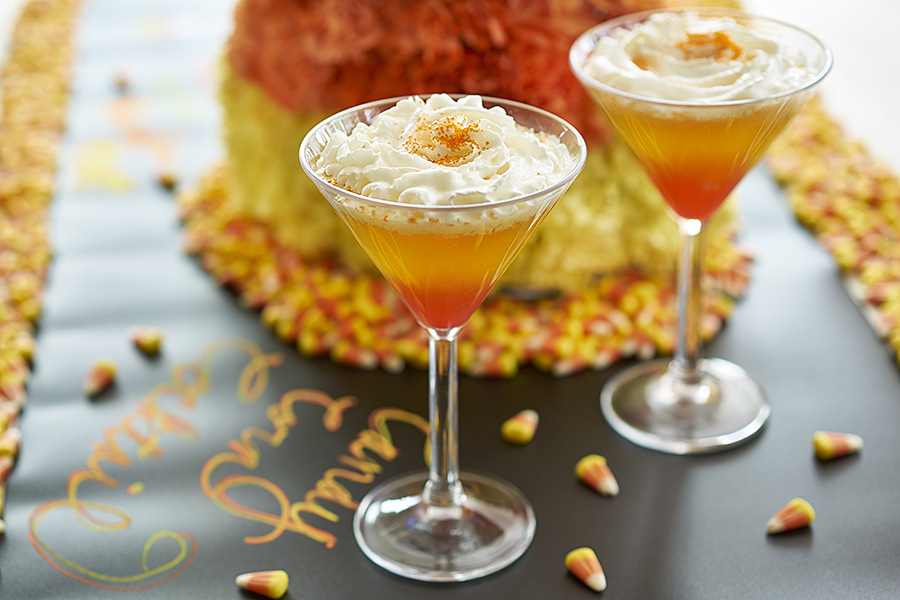 Recipe:
1-1/2 oz. whipped cream vodka
3 oz. sour mix
2 oz. pineapple juice
1/2 oz. Grenadine
Whipped cream for topping
Directions:
1. Combine vodka, sour mix & pineapple juice in shaker with ice and shake well.
2. Pour mix into a martini glass
3. Slowly pour Grenadine into mix so it settles to the bottom
4. Top with whipped cream (garnish with coordinating sprinkles)