Day of the Dead or Dia de los Muertos is a Mexican holiday to honor and celebrate loved ones who have passed. Originally an Aztec harvest celebration, the Catholic influence of the Spanish conquistadors combined it with the traditions of All Souls' and All Saints Day, and the celebration now starts the day after Halloween and runs for 2 days (11/1 & 11/2).
There are so many beautiful traditions associated with Dia de los Muertos – the colors, music, sentiment, and a few iconic symbols such as the Sugar Skull! Whether you're going big or small this year, here are a few ideas for ways that you can personalize and bring this celebration of loved ones' past into your Dia de los Muertos.
The most iconic symbol of Dia de los Muertos is the Sugar Skull. Mexicans choose to celebrate the lives of their dearly beloved and the skull symbolizes death but in a positive way. Living in a country abundant in sugar production, they began to create beautiful clay molded sugar skulls that were decorated with flowers and colorful icing that represented departed souls.
Here's an easy way to go from Halloween to Day of the Dead and keep the party going!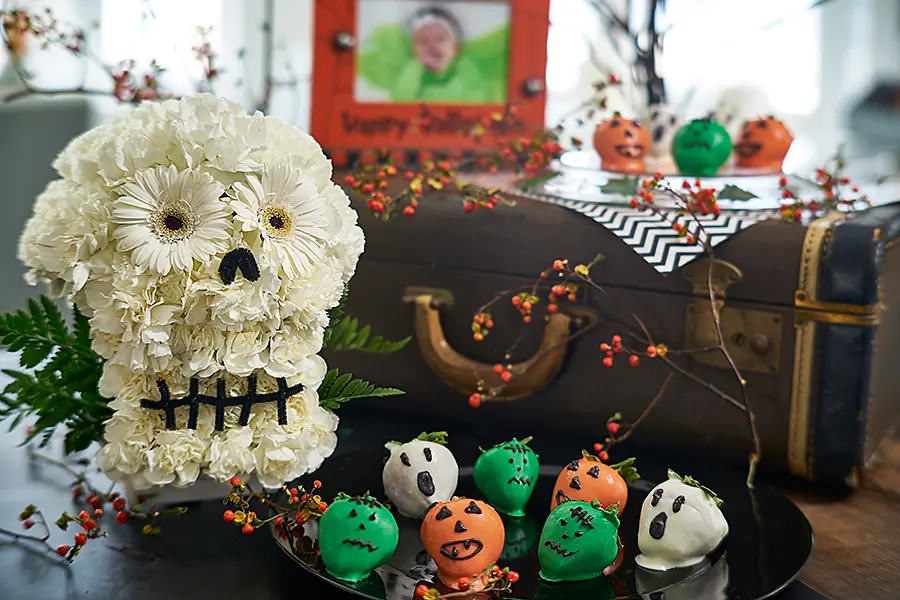 You've chosen some spooktacular scary Halloween items like 1-800 Flowers.com 's Spooky Skull Flower Arrangement and Fruit Bouquet's Monster Berries but Halloween's over and it's Dia de los Muertos ! Time to change that Spooky Skull to a happy Sugar Skull!!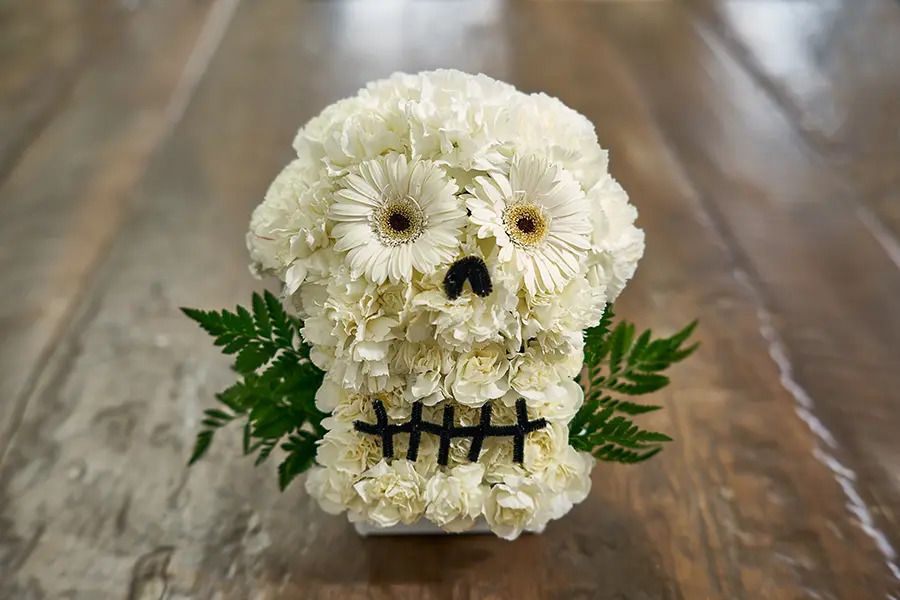 Start with Spooky Skull Flower Arrangement. The base of this arrangement is made from floral foam. All you need to do to add new fresh flower elements is to cut the stem short (about 3") and insert directly into the foam where you want your new flower to be.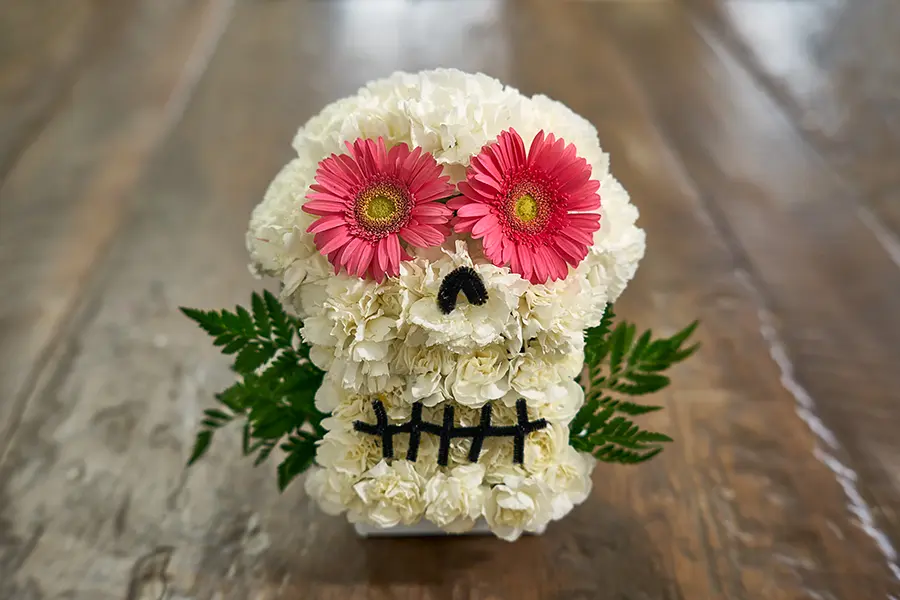 First switch out the eyes to a bright color gerbera daisy. Flowers are meant to symbolize life.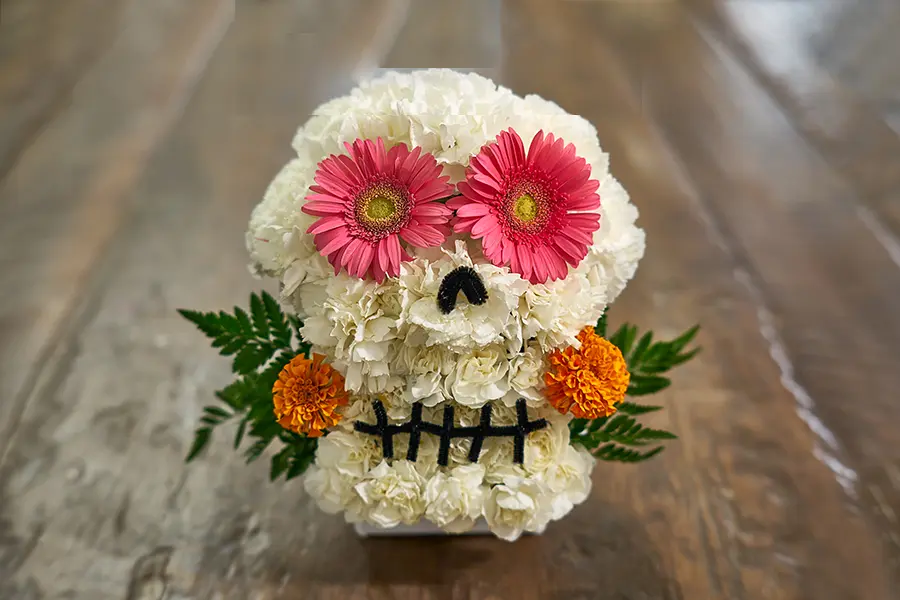 Next add a single marigold to either side of the mouth. Marigolds are the flower of death.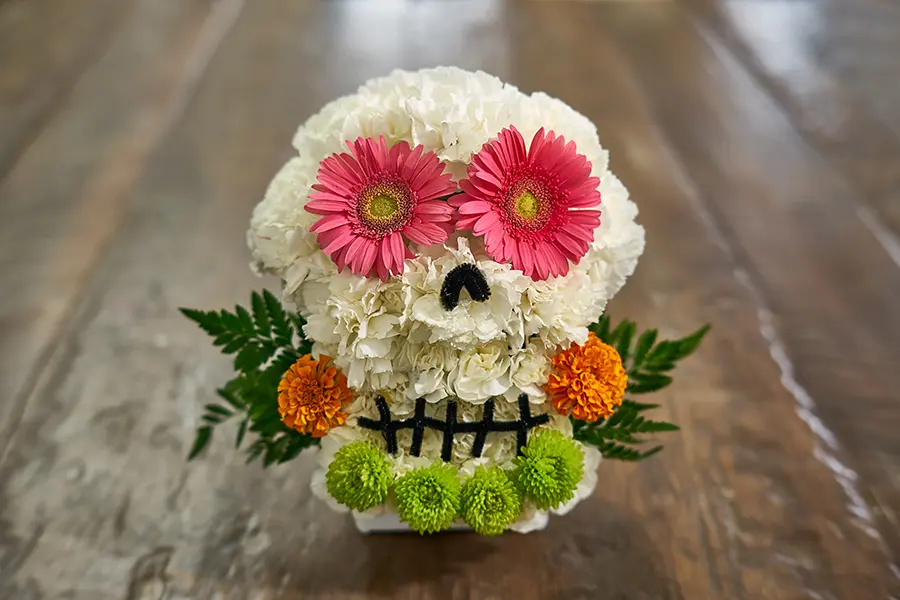 To make the skull happier add more color with green poms under the mouth.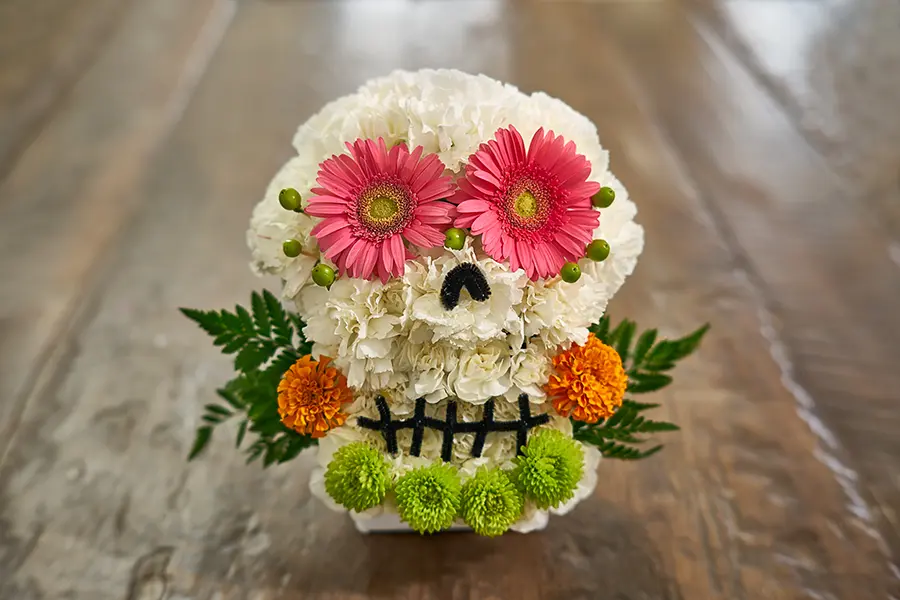 To add even more detail individual hypericum berries are put on toothpicks and placed around the eyes.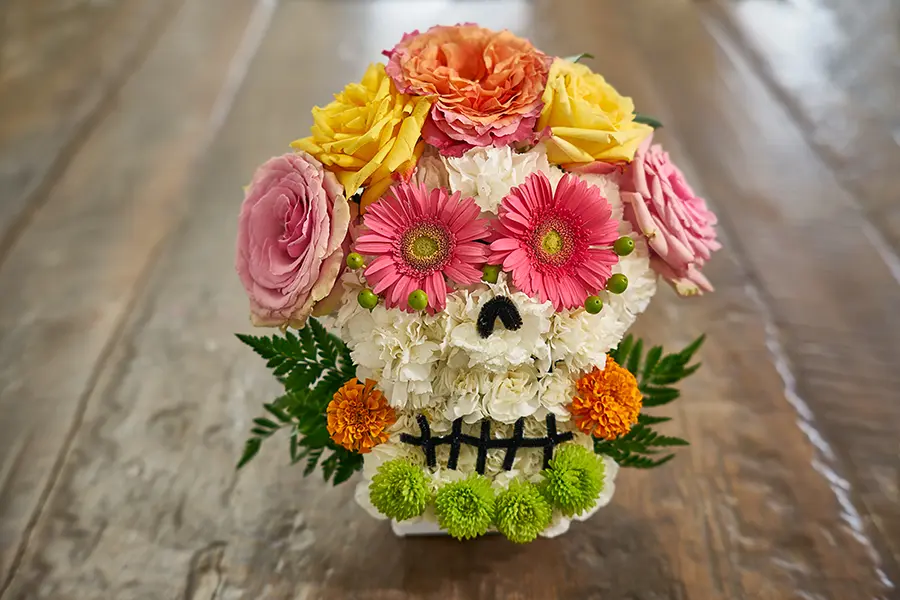 Inserting fully bloomed, colorful roses across the top of the skull creates a festive floral crown.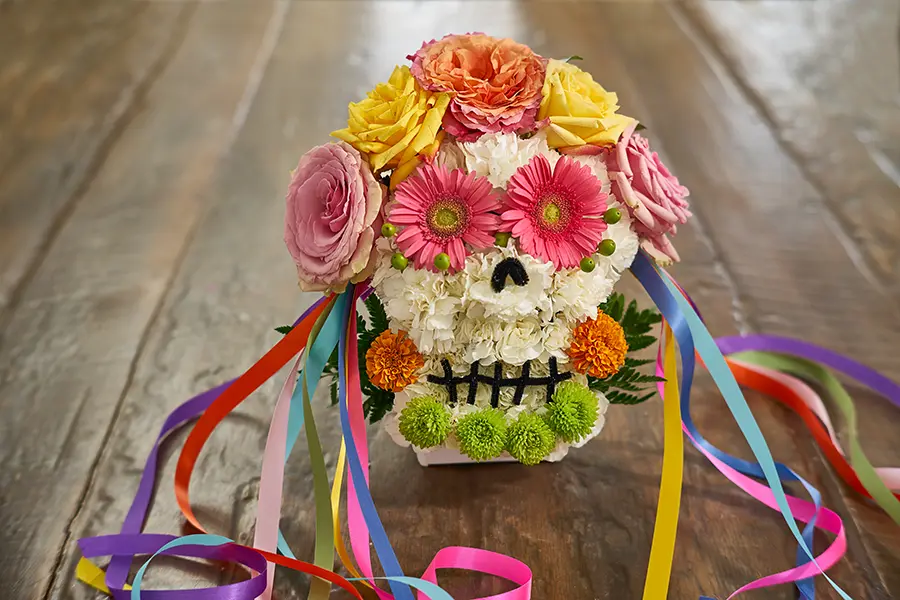 Last but not least, cluster long streamers of bright colored ribbons and attach to either side of the skull at the bottom of the crown of roses.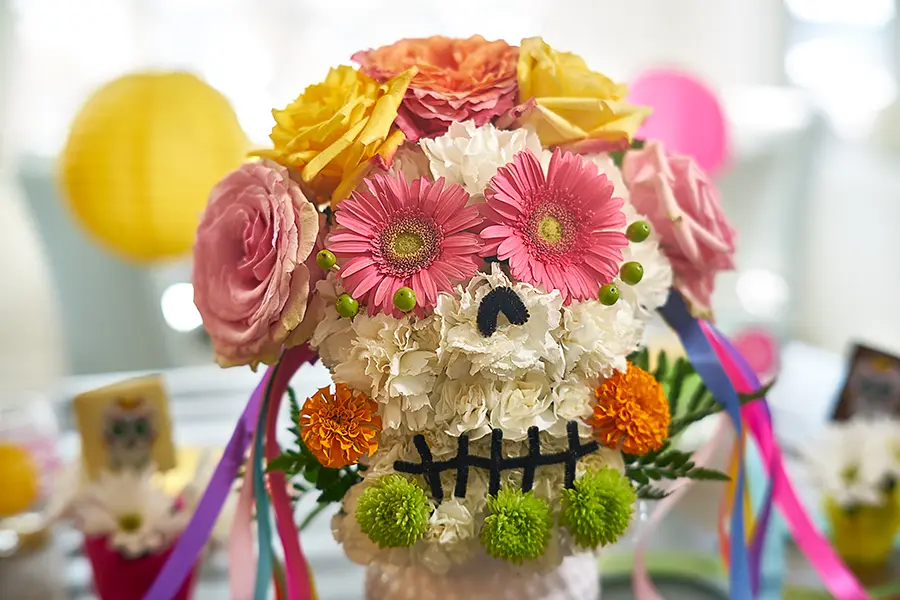 Isn't she pretty!
Use your imagination and add whatever flowers or embellishments that you like to create a floral sugar skull to honor someone you have lost.
Next up, no tricks only treats to celebrate Dia de las Muertos!