Celebrating doesn't have to stop while in quarantine! No matter which holidays you observe, there are endless ways to get festive. Our series, Home for the Holidays, shares the positives of celebrating virtually, tips on keeping your traditions alive, and creative decorating ideas from designers and hobbyists. Get ready to make this the best holiday season yet!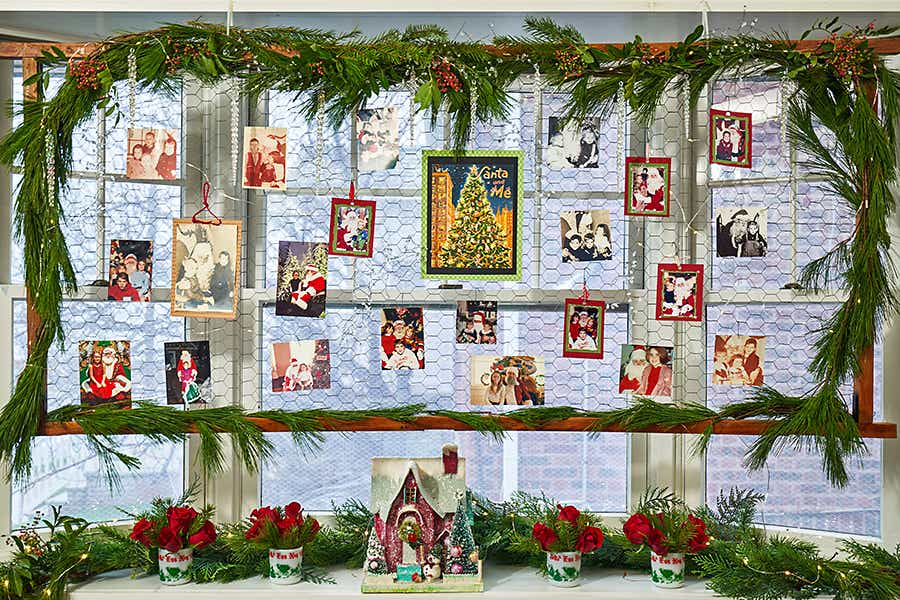 In my home, Christmas decorating is about honoring the past in the most creative of ways. My latest project was a "Santa and Me" photo display that was fun and easy to make. Below I share step-by-step instructions so you can create your own beautiful display to warm hearts and light up the holiday season!
What you'll need to create your own

holiday photo display
For me, it all started with an old room divider I found in a barn sale a few years ago. Originally, I bought it to use in the décor for my daughter's wedding, thinking it would be great for displaying all of our family wedding photos.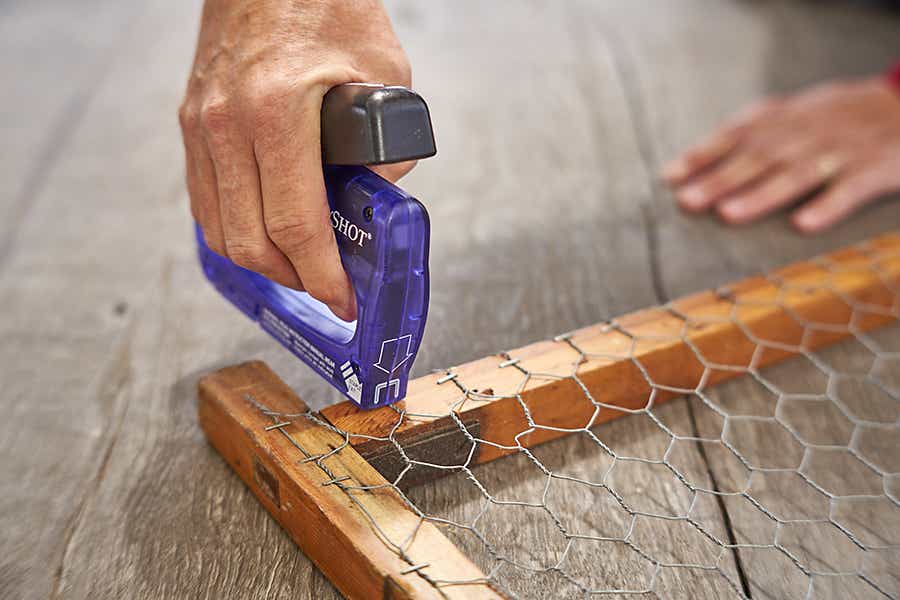 To begin, I ripped off the old fabric on each frame. Next, I attached chicken wire to the back of each panel using a staple gun.
Fortunately, I have a bay window that the panel fit perfectly into when hung horizontally. Because it's so light weight, I was able to hang it using zip ties and a staple gun.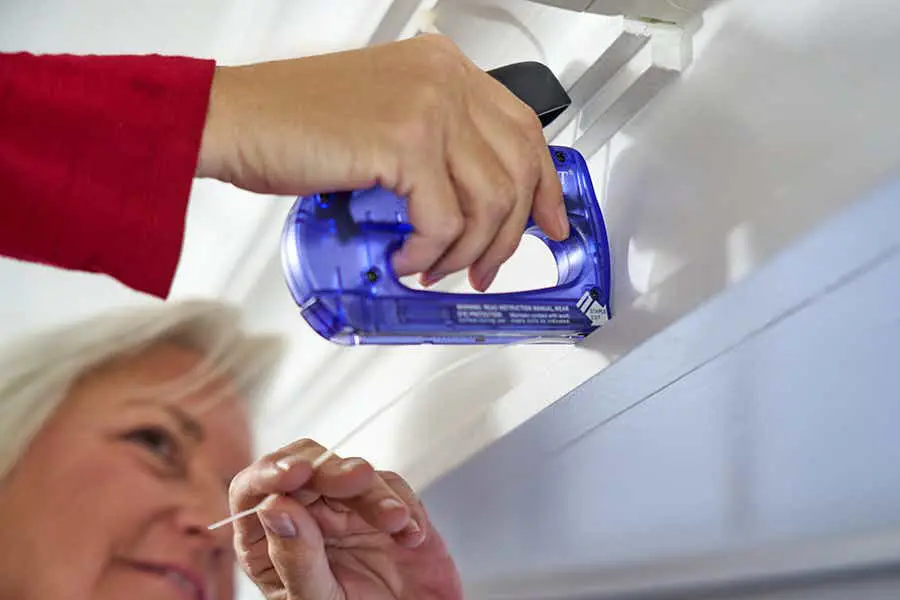 To start this process, I stapled one zip tie into a piece of molding.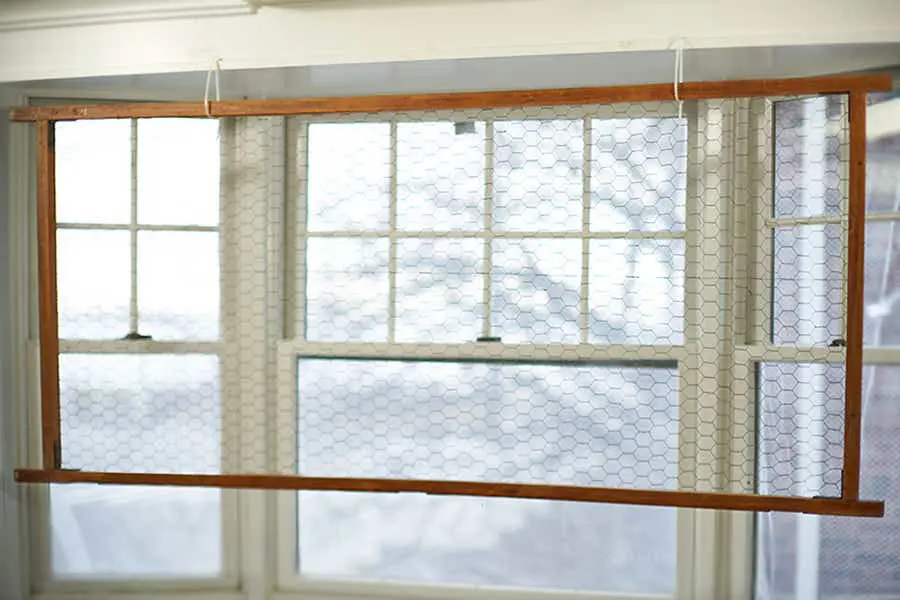 Then, I added another zip tie, and then attached the screen.
To get a better glimpse of how easy the process is, check out the video below!
Now for the fun part…
Decorating your holiday photo display
There are so many little details that go into taking this idea from drab to fab.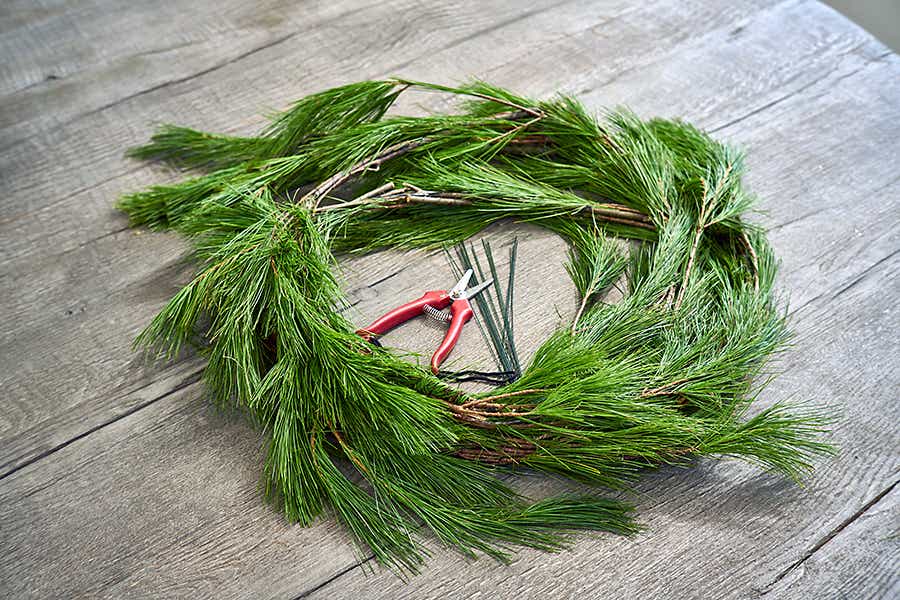 For a festive look, you'll need white pine roping, or garland.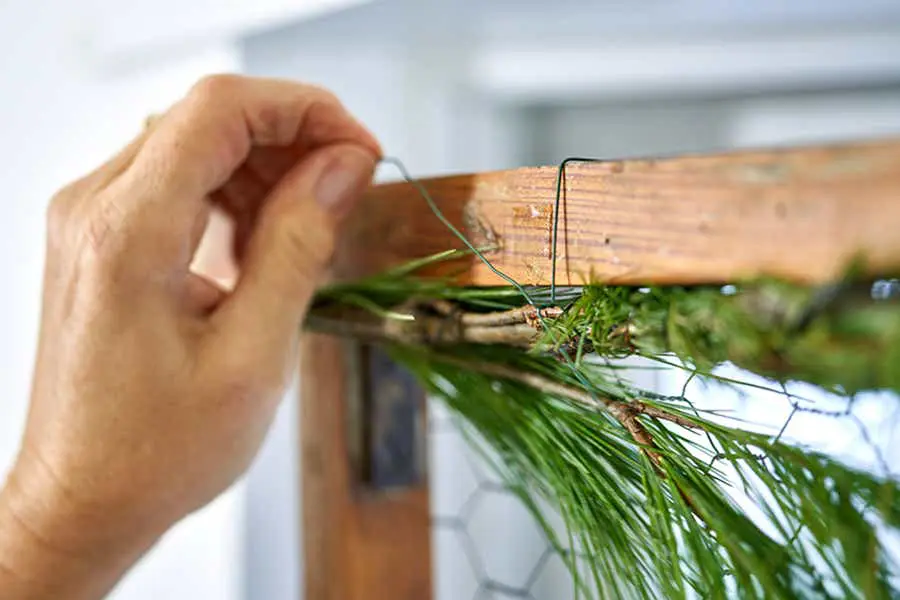 Next, you'll attach it to the frame with pieces of wire.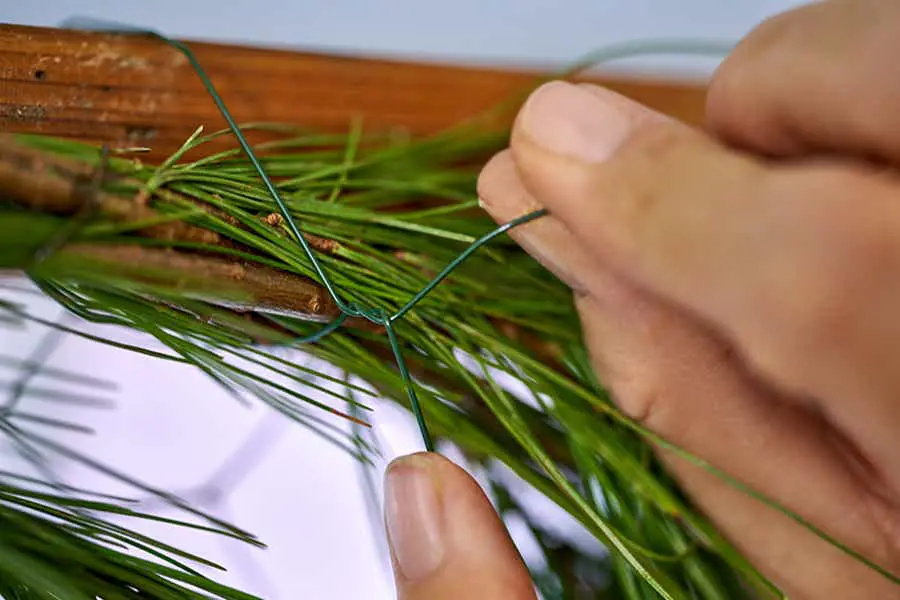 Just a few twists will hold it in place.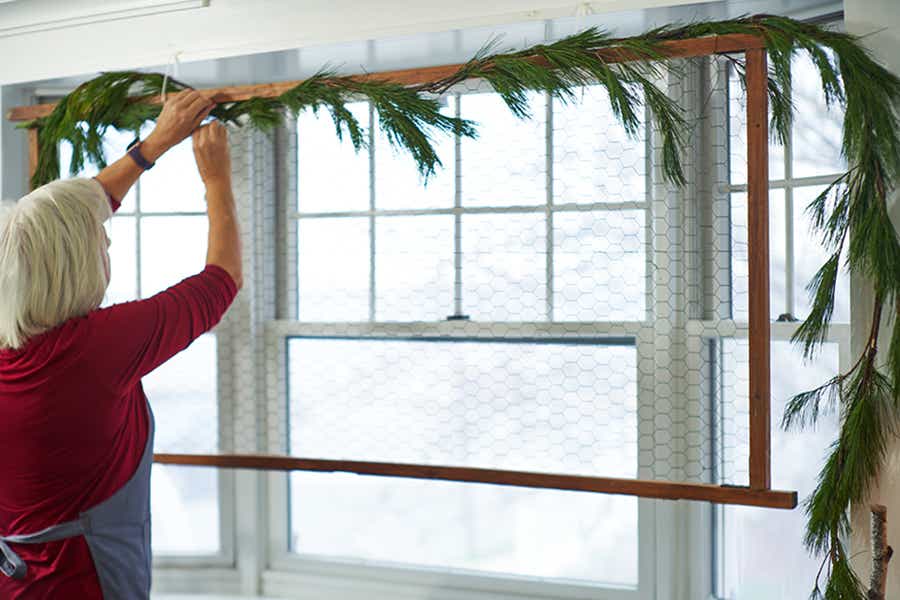 Continue attaching the pine roping all around the frame.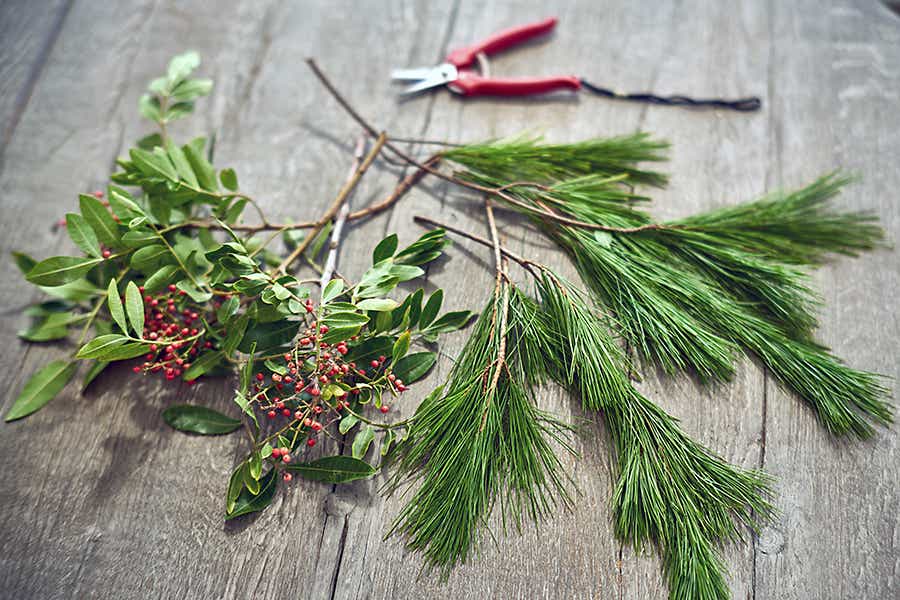 Remember to make it yours! You can add additional sprigs of pine as well as other winter greenery such as pepper berry and balsam, or fir.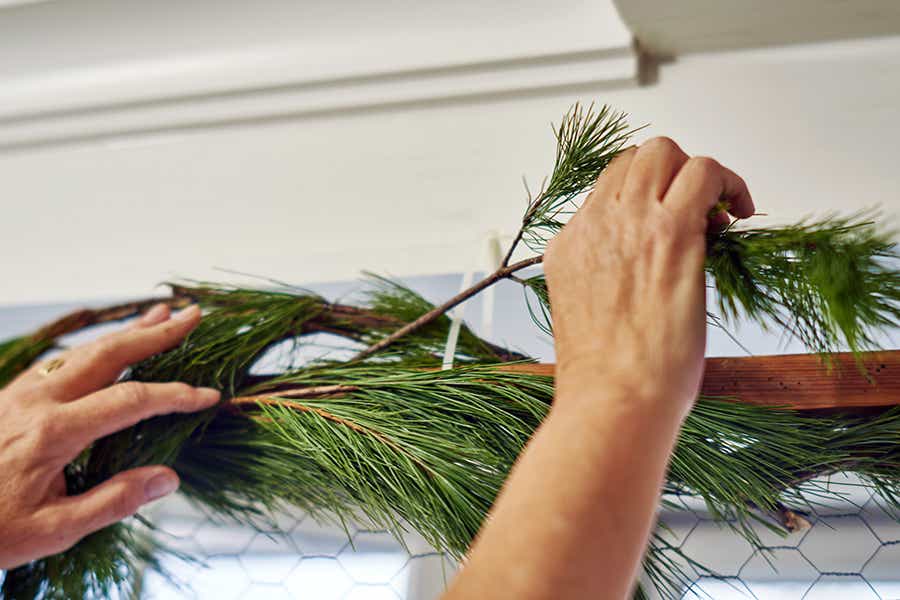 Just insert the short pieces between the pieces of garland already attached to the frame.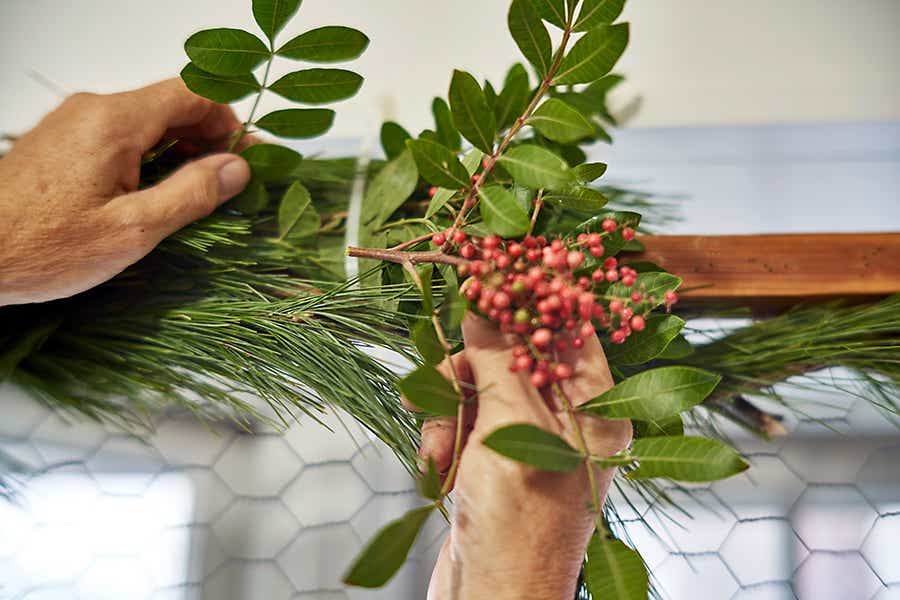 I like using pieces of pepper berry because they add a nice pop of color and texture.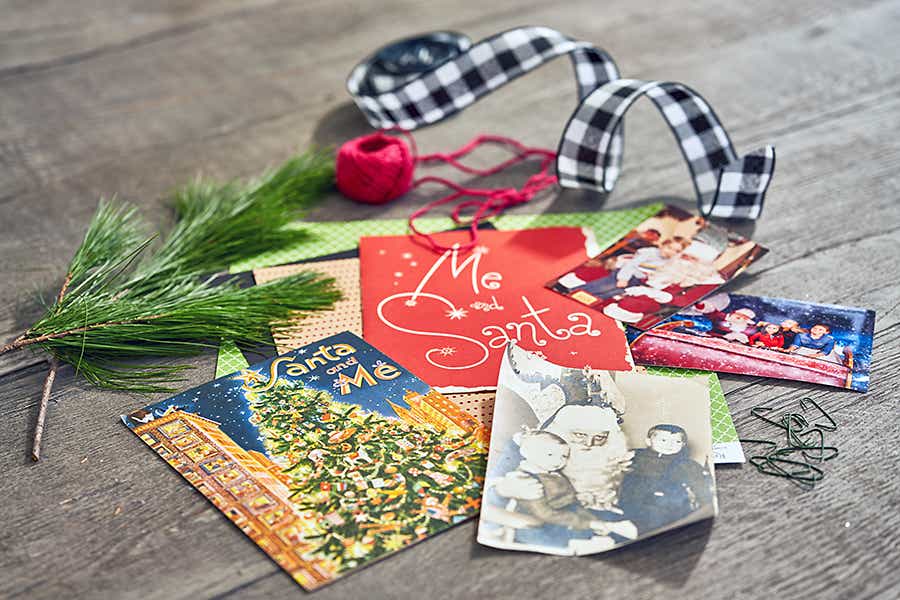 Now for the sentimental value! Gather your family's "Santa and Me" photos that you have saved all these years. I even have some of the original card holders that came with the photos back in the day! You'll need some ornament hooks, but holiday themed papers and ribbons are nice, too. You can do as much or as little crafting with the photos as you want!
I started attaching each photo to cardstock, decorating it, and using a hole puncher and ribbon before hanging with the ornament hook. After a while, I simply started sticking the ornament hook right through the photo and hanging it up.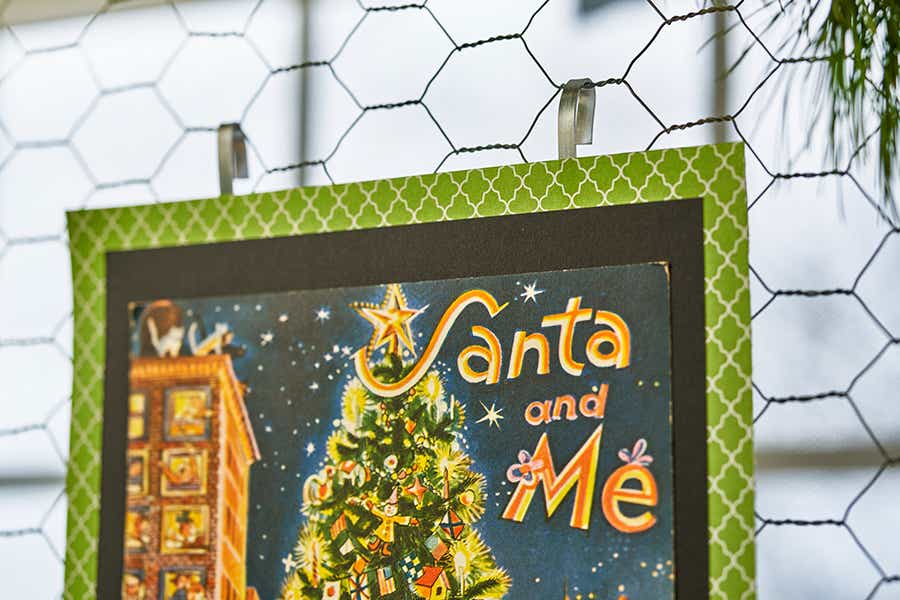 I used larger width bendable wire, cut to size, and glued it to the back of the vintage "Santa and Me" photo holder.
The only other decorations I on my display are small battery-operated twinkle lights and clear crystal acrylic pieces.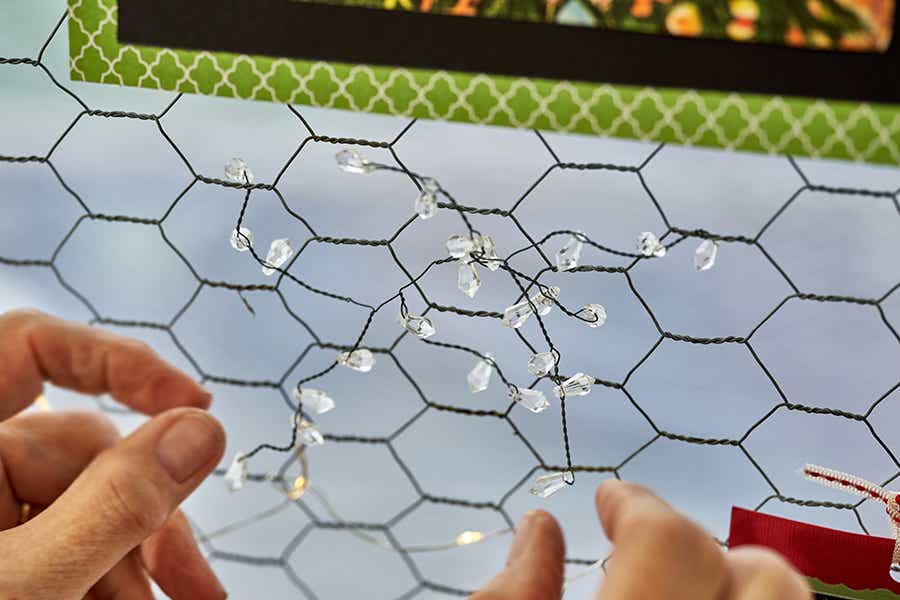 It's easy to attach these wired elements by just pinching the wire and wrapping it around a piece of the chicken wire base.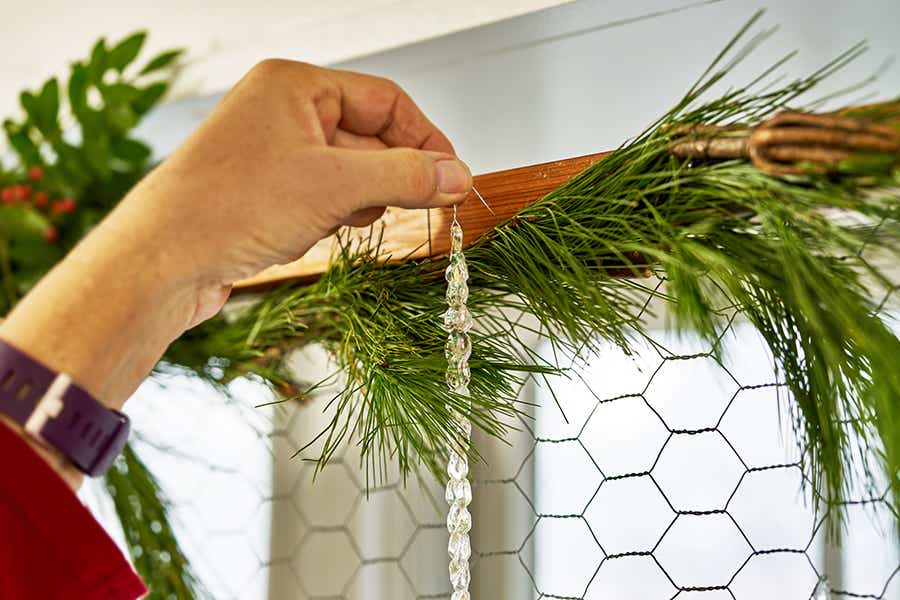 For a fresh wintry look, use ornament hooks or small pieces of wire to hang acrylic icicles across the top of the frame.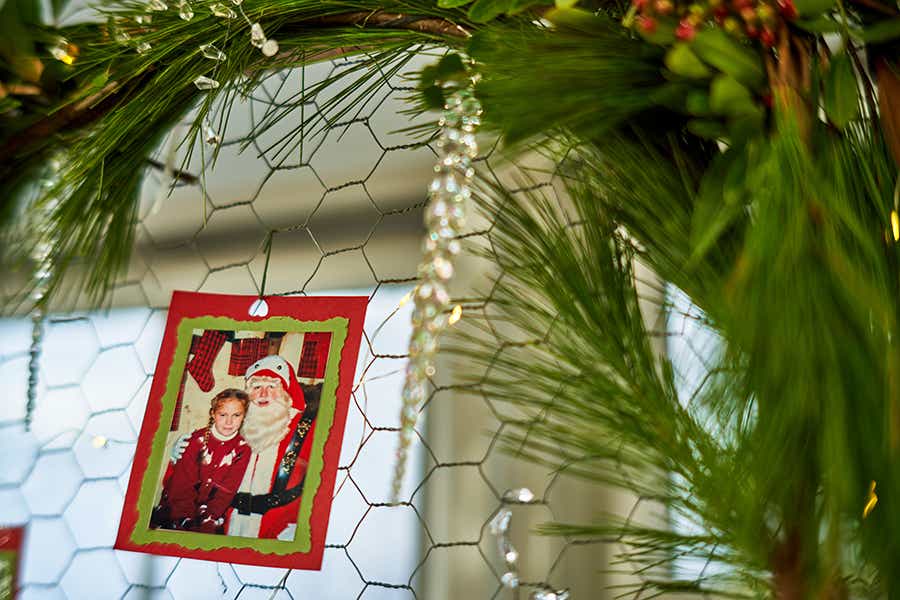 I love the effect that you get by adding just a little bit of sparkle.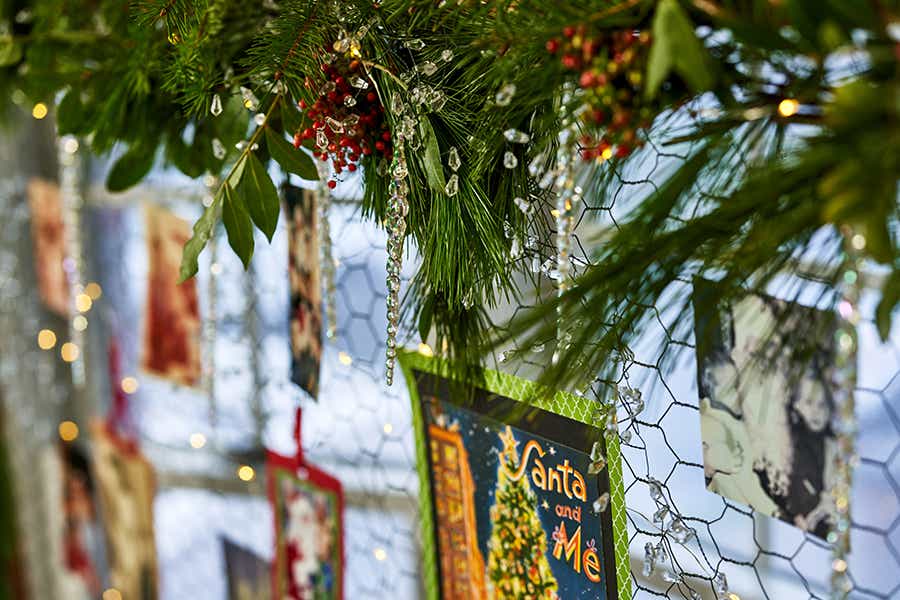 The acrylic icicles add a whimsical, twinkling, charm while keeping everything light and airy. During the day, the sun shines through and when the sun sets and the lights come on, it's magical!
The best part is that you get to enjoy your Christmas memories and are able to share them with all of your friends and family during holiday visits. I have photos from my childhood and my husband's childhood, my children's visits with Santa through the years, and now my grandkids' too! As a matter of fact, check out the one of me and my brother, Jim McCann. Who knew that Jim would one day start a business that would help people connect with all the important people in their lives, not just at Christmas but every day!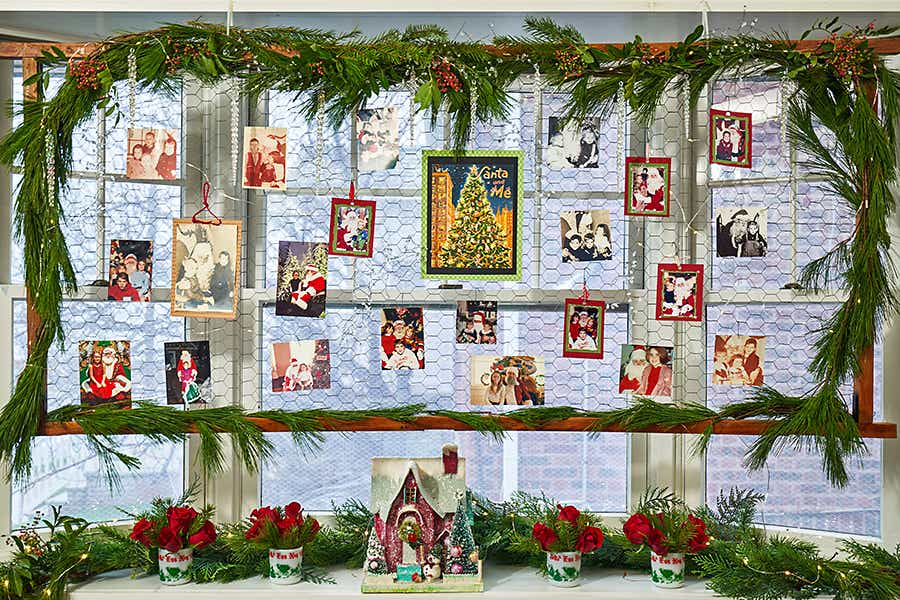 Looking for more fun, creative ways to display your holiday photos? Check back soon for step-by-step instructions to make your own pallet tree photo holder!