Cakes aren't just for birthdays…especially when the cake is made entirely of fresh flowers! The Birthday Wishes Flower Cake™ is one of the most popular signature arrangements from 1-800 Flowers.com, but can easily be transformed for any holiday or special occasion, like Mother's Day. While traditional cakes are presented, eaten and gone quickly, the flower cake becomes part of the festive décor and can be enjoyed for at least a week!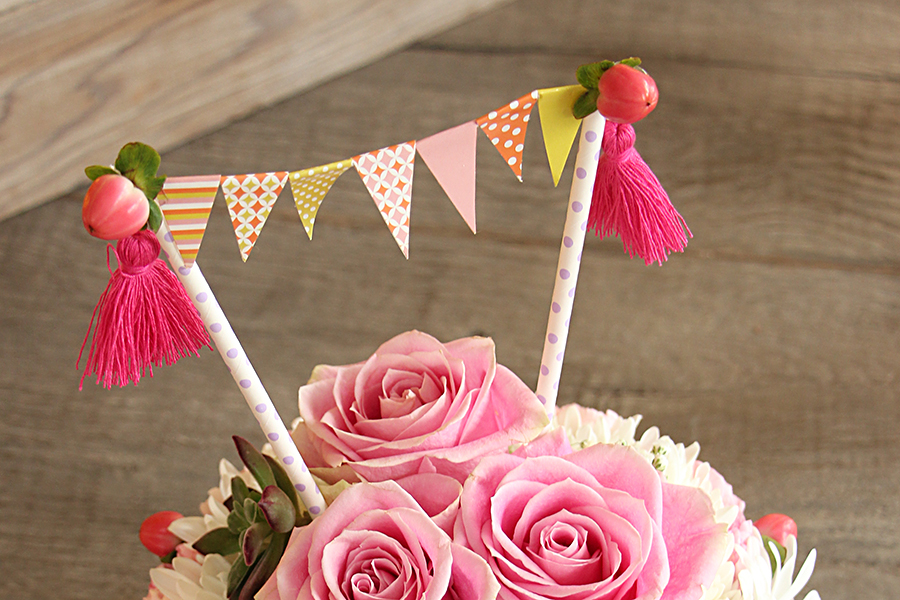 If you aren't up for a DIY Mother's Day project and don't plan to make the cake from scratch (shortcuts are perfectly acceptable!) you can easily order the Birthday Flower Cake™ and have it delivered right to your door. Instead of using the candles that are included with the cake, simply switch them up for a fun, festive cake topper. I made this one with straws, string, assorted printed paper and tassels. However, there are so many cute ones out there, and they are relatively inexpensive and can be reused.
Trending gold letter balloons spelling out "MOM" complete the look for this Mother's Day celebration.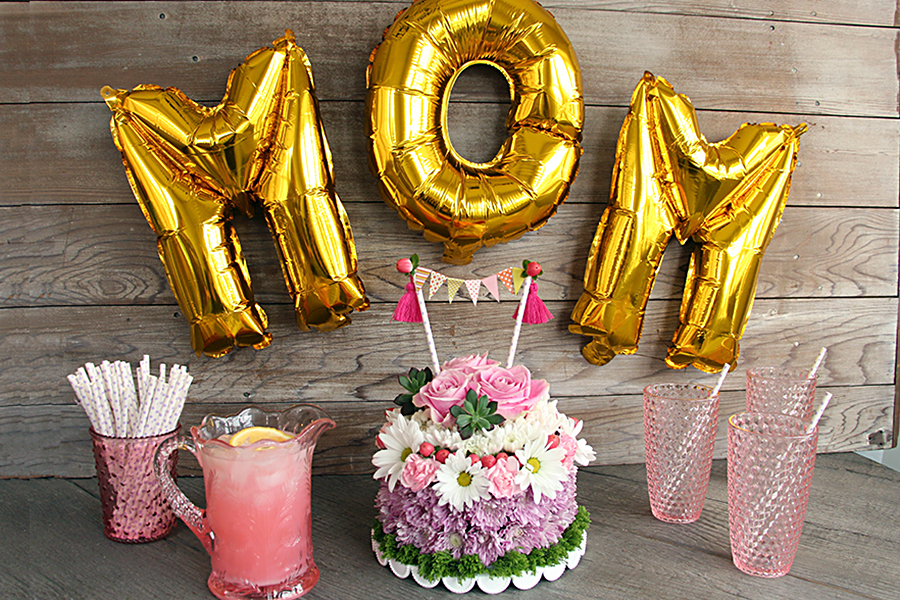 Like I said above, the Birthday Flower Cake is easy to personalize in so many ways for all different occasions. I jazzed up this cake with foil-wrapped chocolate basketballs and picked up that orange color with a frilly ribbon around the base for a dear friend's birthday. She played basketball in college and now coaches her high school alma mater girls' basketball team. She loved it!