Whether you're looking for romantic gift ideas or ways to make yourself feel loved, "Your Trusted Cupid" brings you top-notch advice from relationship experts. In this story, Julie Mulligan offers stylish ideas of how to use your Valentine's Day flowers after the holiday.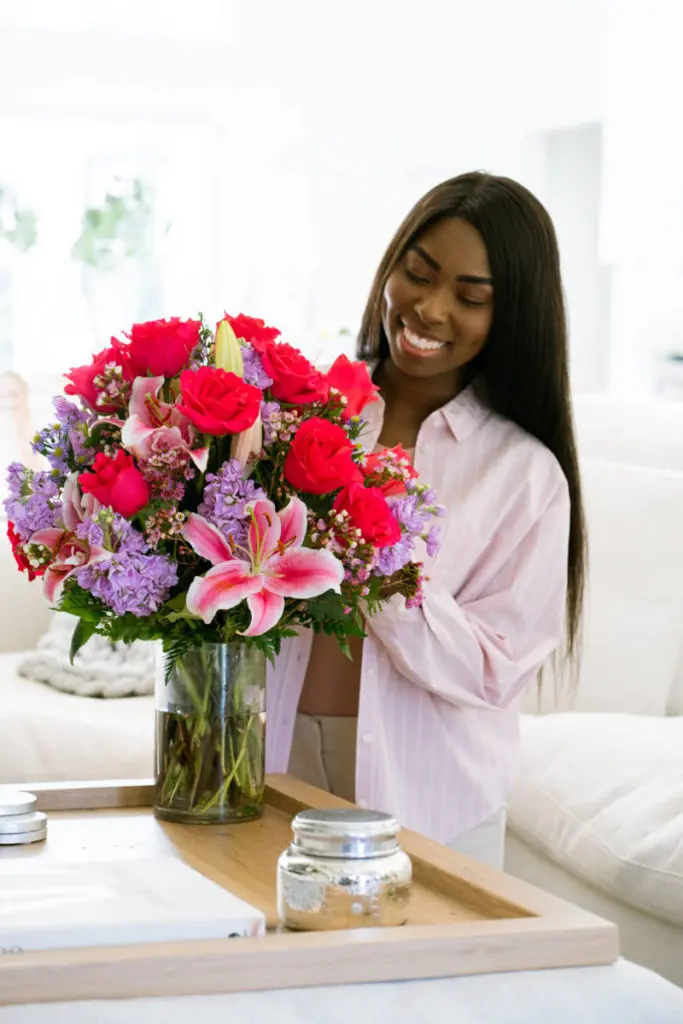 Who doesn't anticipate feeling special and loved on Valentine's Day? And of course, receiving Valentine's Day flowers is the best way to know you are adored. Flowers represent love in many ways, with their natural beauty, fresh scent, and elevating the atmosphere. So, once you receive Valentine's Day flowers, be a flower "caretaker," not a "heartbreaker" by giving your flowers plenty of TLC.
Our 1-800-Flowers.com team is so passionate about extending the happiness quotient of flowers, we created these tips to help preserve your arrangements.
1. After a few days, we recommend changing the water and re-cutting the flowers to ensure longevity. Place the bouquet in a separate holder, while you add warm water and flower food to its original vase. Be sure to follow the mixing directions on the flower food packet.
2. With a sharp knife or clippers, re-cut the stems by cutting one to two inches off on an angle, but be careful not to crush the stems. We find it best to hold the stems underwater. Return the bouquet to its vase with fresh water.
3. Once your flowers are down to their last stem, get inspired and be creative — especially with roses. Don't believe us? You'd be surprised how long you can make a rose last, even if it is fully open. Look around the house for DIY décor-worthy items (glass containers allow for endless creative possibilities).
We've included some beautiful ideas to display short, fully open roses below. The shorter the stem, the easier it will be for the water to reach the rose and will last longer than you would expect.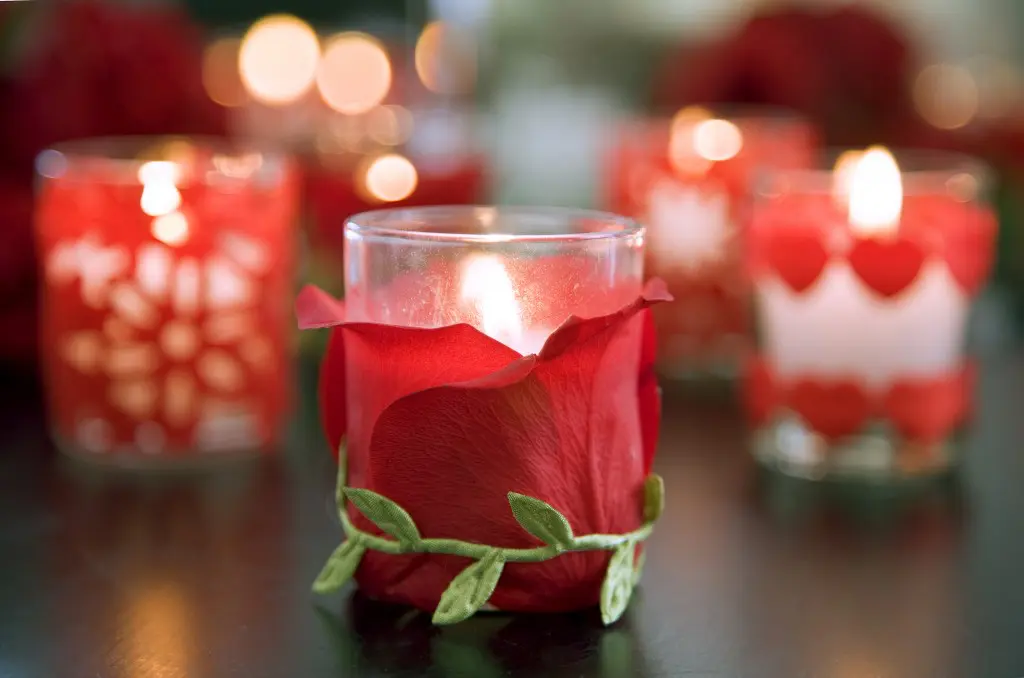 Petal-covered votives
Create an attractive, natural candle by using extra rose petals. Simply place rose petals along the perimeter of a votive and secure with a pretty ribbon for a unique candle.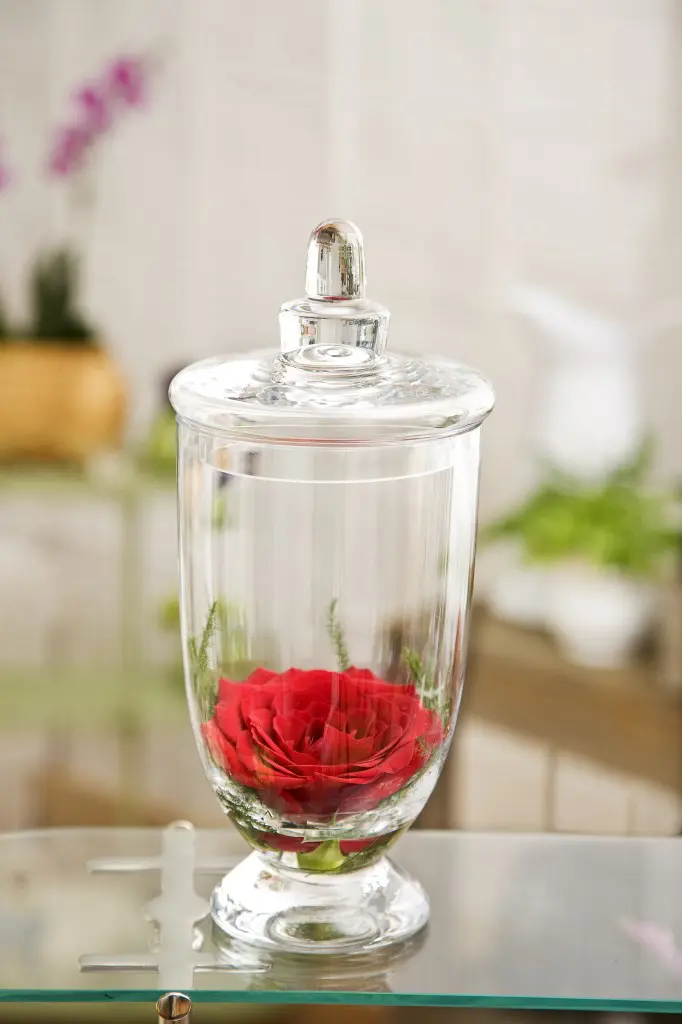 Rose apothecary jar
At the bottom of an apothecary jar or vase, pad with greenery or leaves. Cut the stem from your rose and place the flower on top.
Lasting roses guaranteed
If the thought of seeing your Valentine's Day flowers shrivel and wilt is too much to bear, consider Magnificent Roses. These arrangements are packaged in a chic hatbox, come in an assortment of colors and styles, and require minimal care. The main difference? Their beauty will last, just like your romance.