Whatever type of celebration you're planning for Mother's Day this year, this pretty MOM floral letter centerpiece will be the perfect finishing touch! And it's so easy to make, too! (Seriously, anyone can do it.)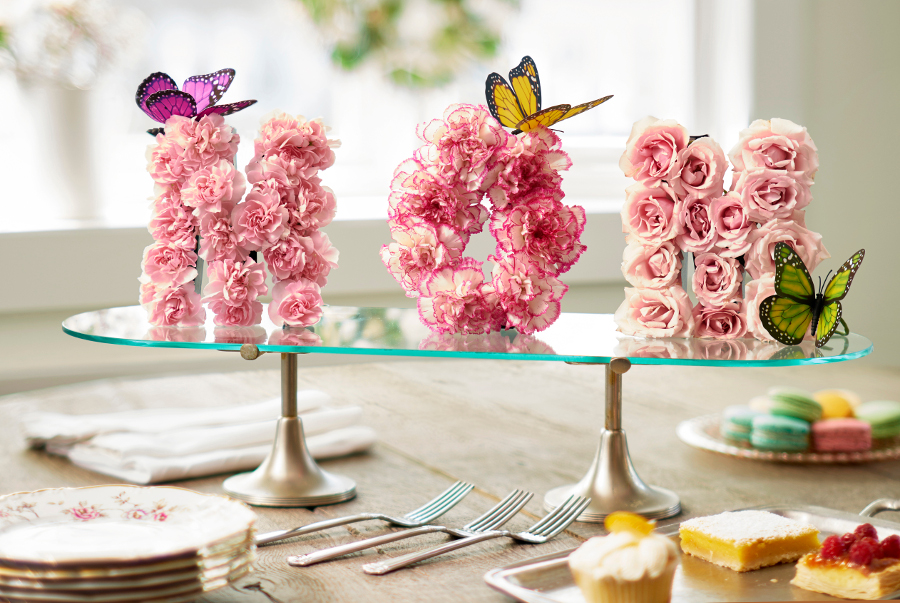 I started with 7″ metal letters that I picked up at a local crafts store. Then, I cut pieces of floral foam to completely fill in the back of each letter. You will need to thoroughly soak the foam; this can be done either before or after placing the foam into the letters.
I used a different flower in each letter—mini carnations, standard carnations, and spray roses—all in the same pink color family. Almost any small size flower will work.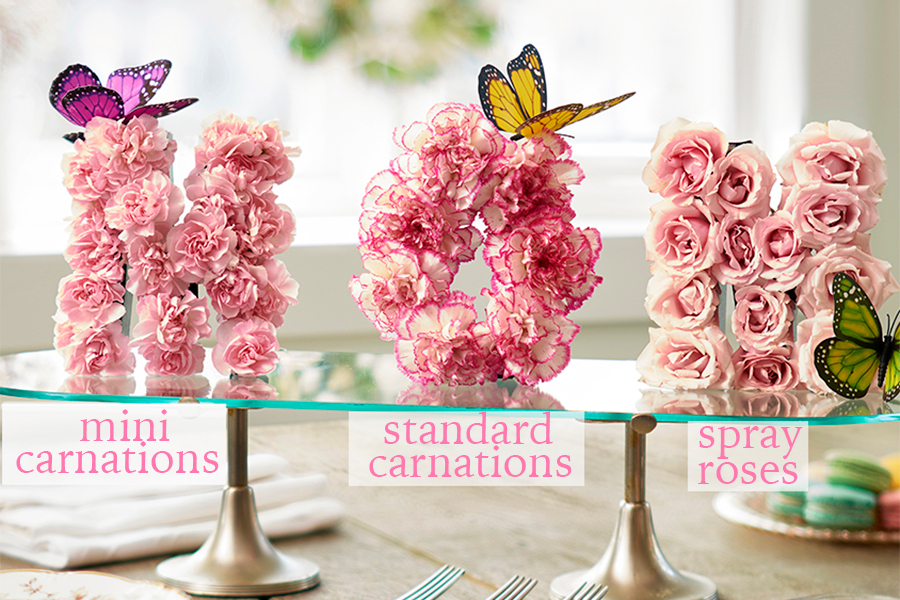 Cut the stem of each flower to about 1″ in length.
Insert each stem directly in to the foam.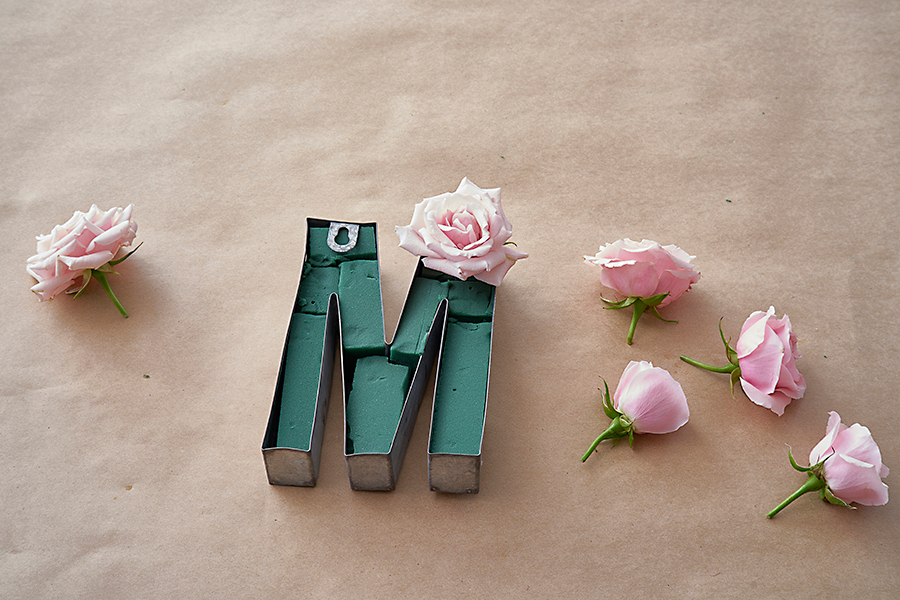 Continue inserting flowers until you have covered all of the foam in each letter.
And that's all there is to it!  Stand each letter upright to display MOM spelled out in flowers. I also tucked in a few faux butterflies to add a bit of whimsy!