Giving someone flowers as a gift is a wonderful thing to do. Giving flowers that look exactly like a gift is not only wonderful but also a very creative and fun thing to do! And it's so easy!!
Start with a piece of floral foam cut to your desired size. Thoroughly soak the foam before placing on a tray. It is important to let the foam drain after soaking to eliminate excess water. Place in a low disk or tray.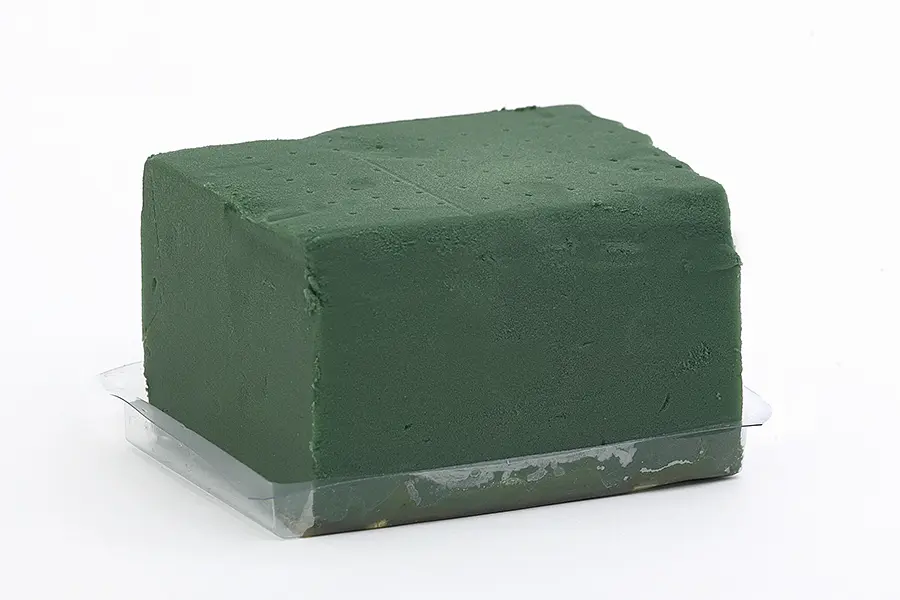 Poms are the best variety flower to use for this project. They are inexpensive and extremely hardy. This fresh flower present is made with green button poms. Each pom has about 5 flowers per stem, so this should help you figure out how many stems you will need to complete your flower present.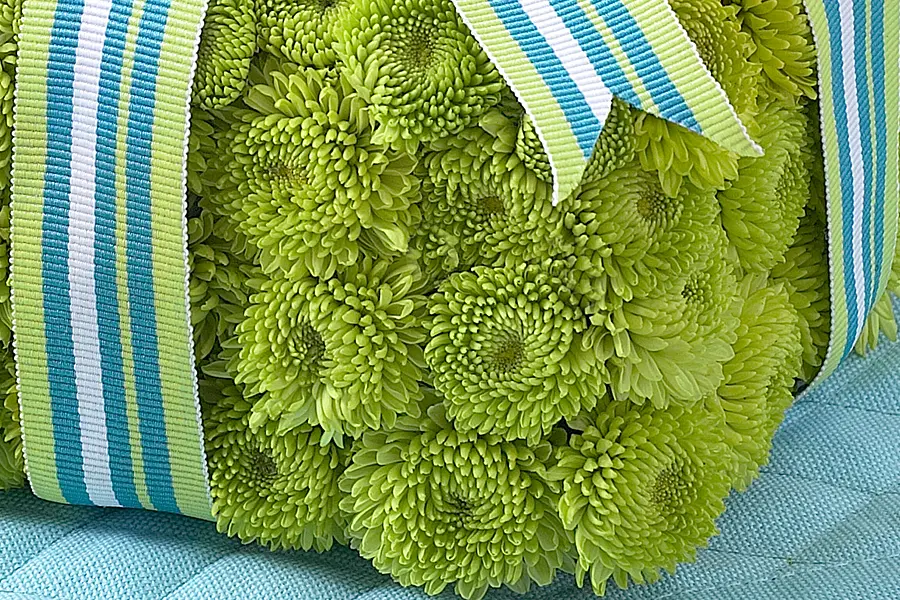 Cut each pom from the main stem leaving 1-2" stem to insert into the foam. Simply continue to insert the poms until you have covered the foam.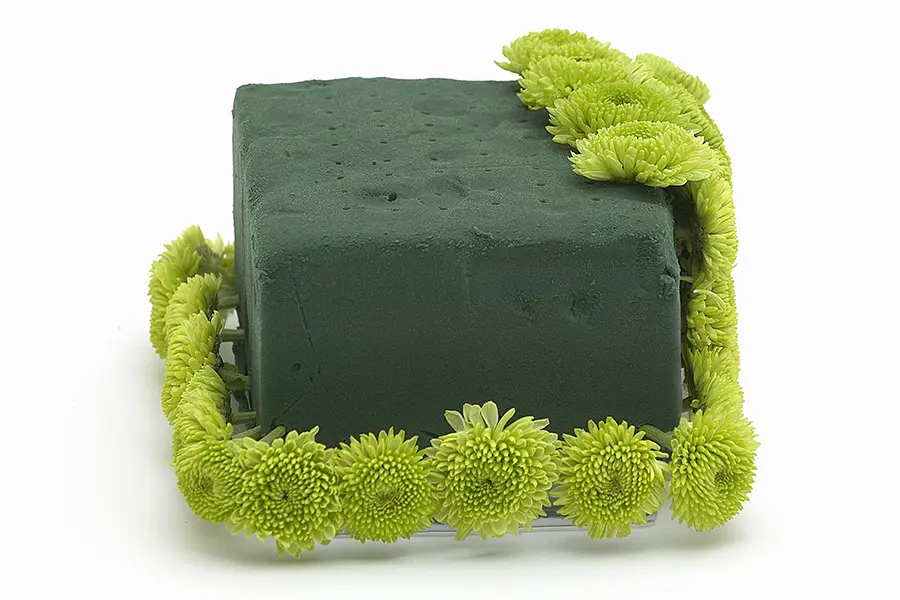 Choose a coordinated decorative ribbon and secure to the foam with a straight pin. Poms come in a beautiful variety of colors, shapes, and sizes. The choices for ribbons and other decorative accessories are practically limitless! Just think of the possibilities!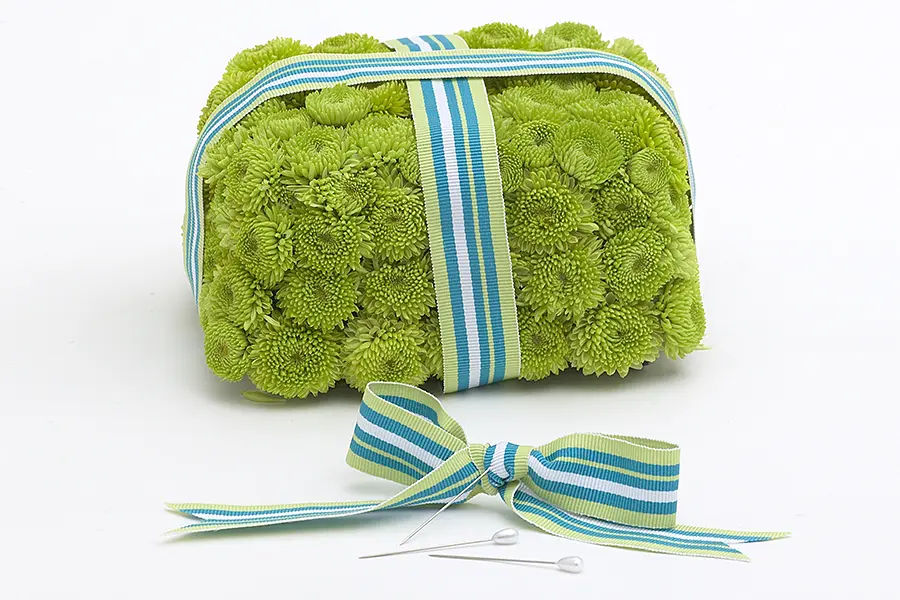 Some of the best-selling flowers at 1-800 Flowers.com are what we call our "3D designs" including the original Birthday Flower Cake™, the A-DOG-able™, Fabulous Feline™, and other Party Animals™. These unique arrangements are a great way to change up a celebratory gift and make it special!