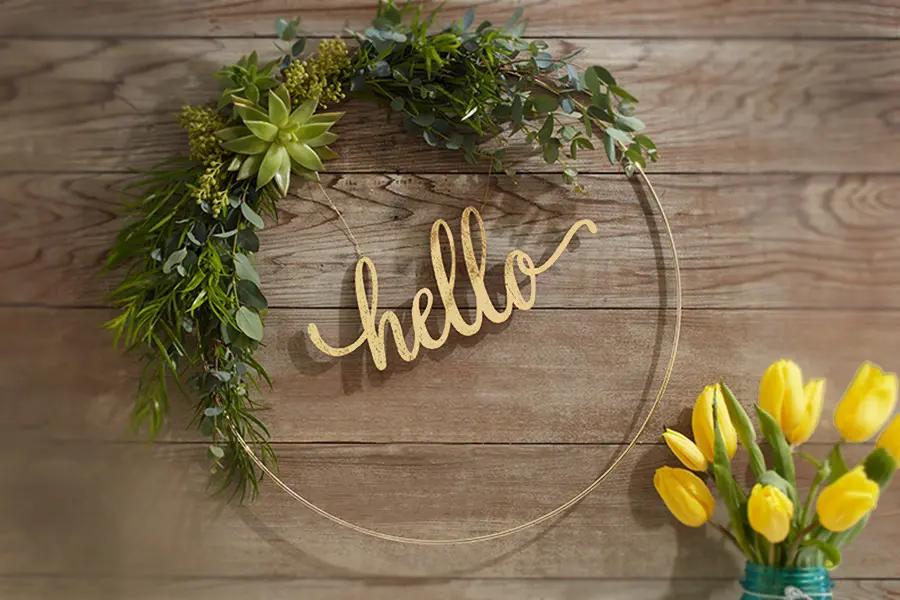 If you're looking to kick up your home décor game, then I would definitely recommend going with a gold hoop wreath. They are totally on trend and can be created and displayed in so many interesting and unique ways.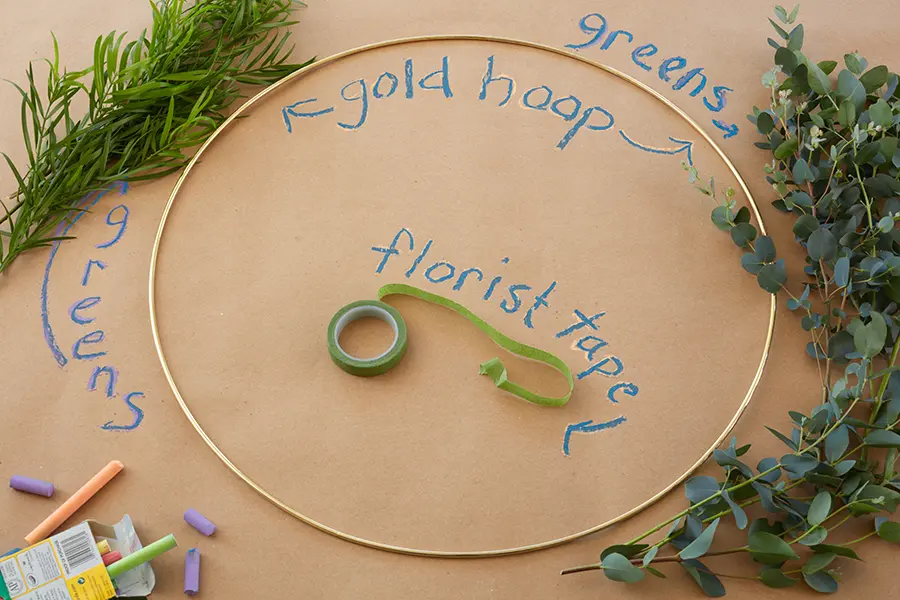 Limited supplies are needed to create one of these pretty flower wreaths. The process is basically the same whether you choose to work with faux or fresh foliage and flowers. The fresh versions are truly stunning but remember they are usually used for parties and events as they will only stay fresh for a short time. However, if you are using them to decorate for a special occasion you only need them to look their freshest best for a few hours!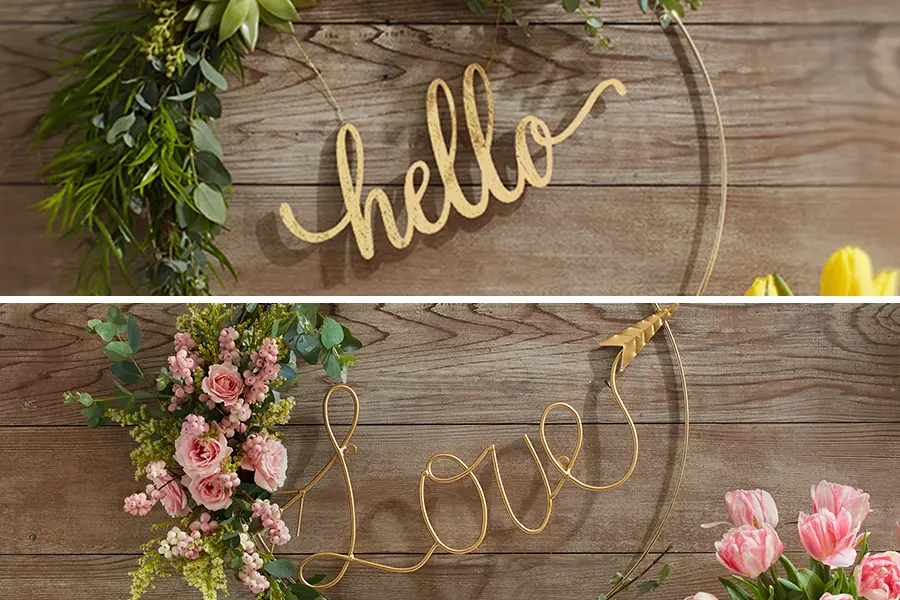 Another way to personalize your wreath is to add a word or message. I bought the hoops and the words on Amazon. The "Love" is gold metal and the "hello" is paperboard that I spray painted gold. Attach with wire or monofilament (fishing line).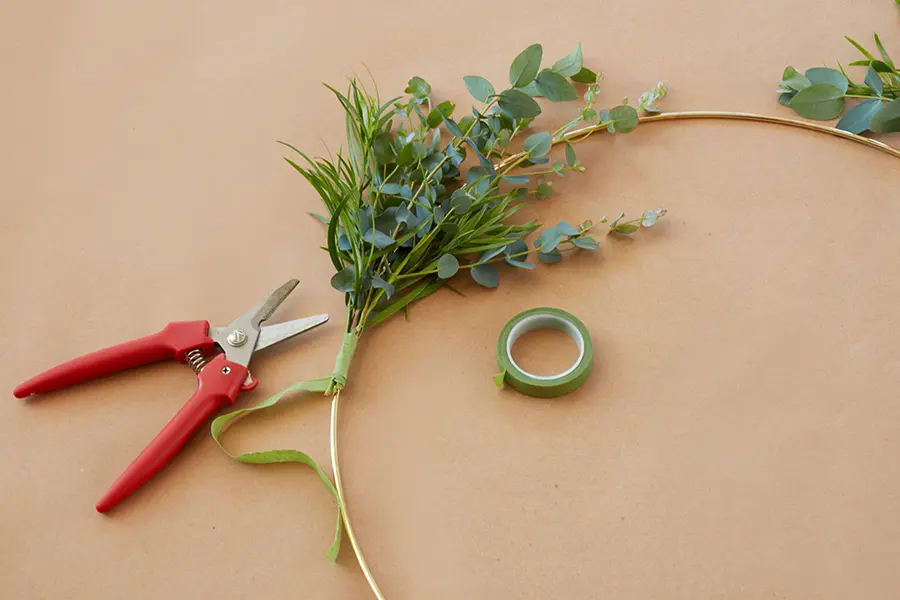 I used green floral tape to secure small clusters of mixed greenery directly to the hoop base, making sure to wrap the tape tightly in place as I went. Keep adding slightly over-lapping clusters until you are happy with your design.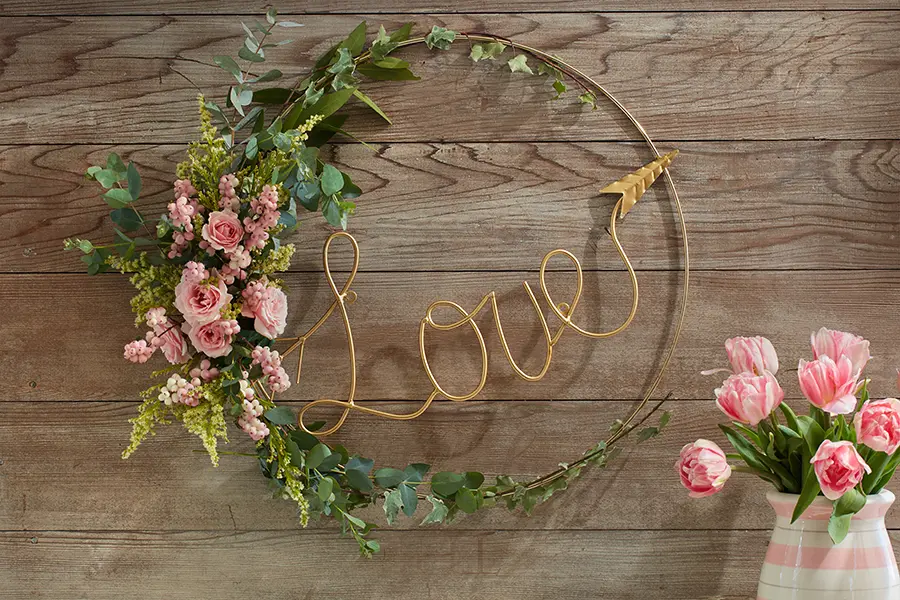 Fresh flowers and cut succulents can be incorporated into the foliage clusters before attaching to the hoop or worked into the greens securing with wires or glue after all the foliage is in place.
Why not try making one for yourself or as a gift. Wreaths make fantastic gifts (and one size fits all)!! Check out the incredible wreath collection at 1-800 Flowers.com and make someone smile today!