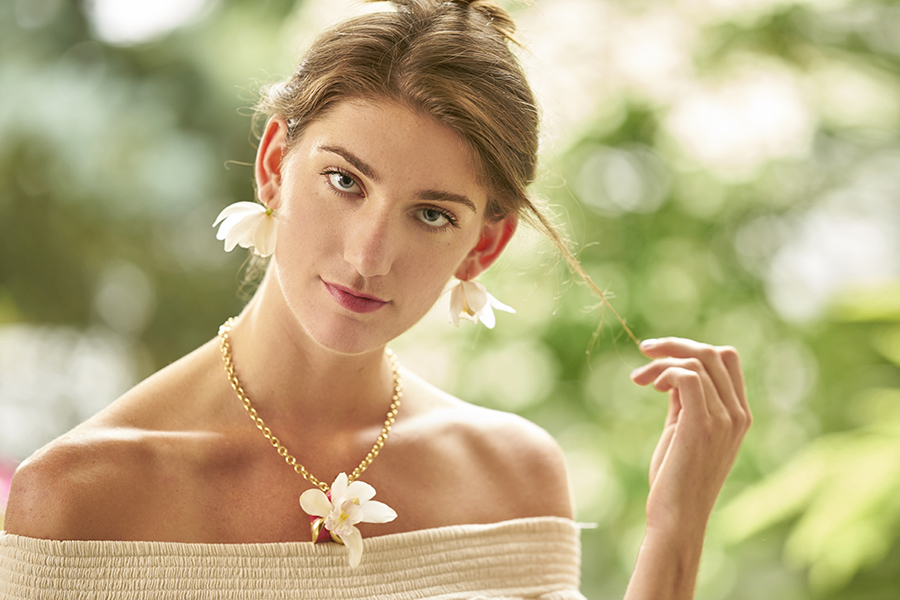 How can something so easy be so beautiful? Just watch…
What you need to make the necklace: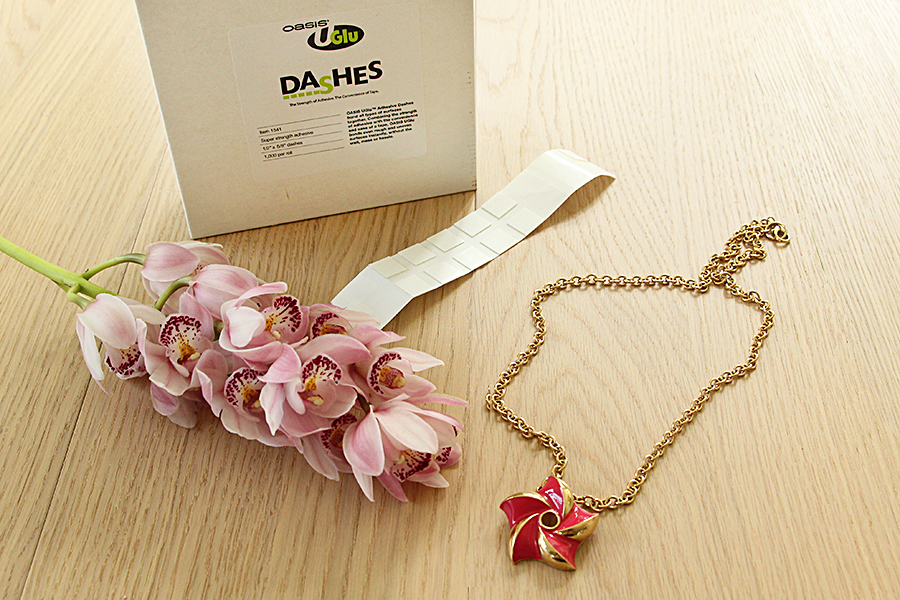 UGlu® Dashes
Mini cymbidium orchids
Pendant on a long chain
This necklace made it very easy because it had a hole right in the middle of the flower pendant. Each piece that you work with will be slightly different, so you'll need to decide the best course of action as you're creating your piece. Here I simply put a UGlu® Dash on the back side of the pendant.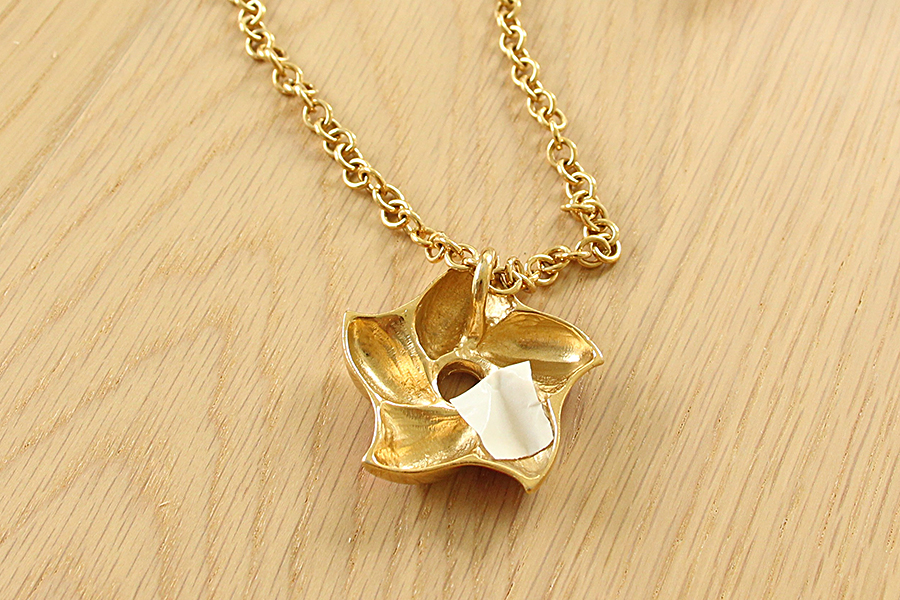 Remove the paper from the glue dash and snip a single mini cymbidium orchid from the main stem, leaving as much stem as possible on the individual orchid.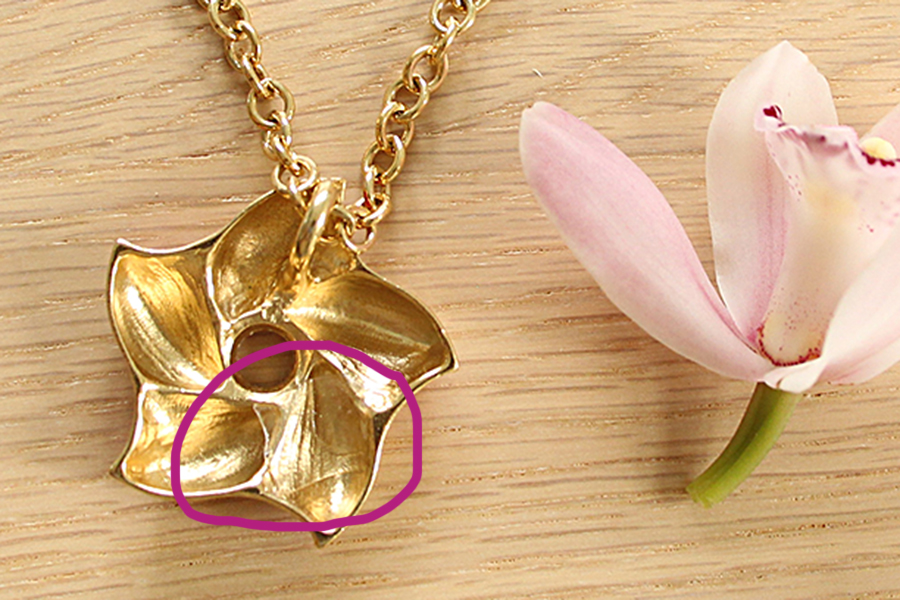 Now insert the stem through the opening and gently press against the glue dash. That's it!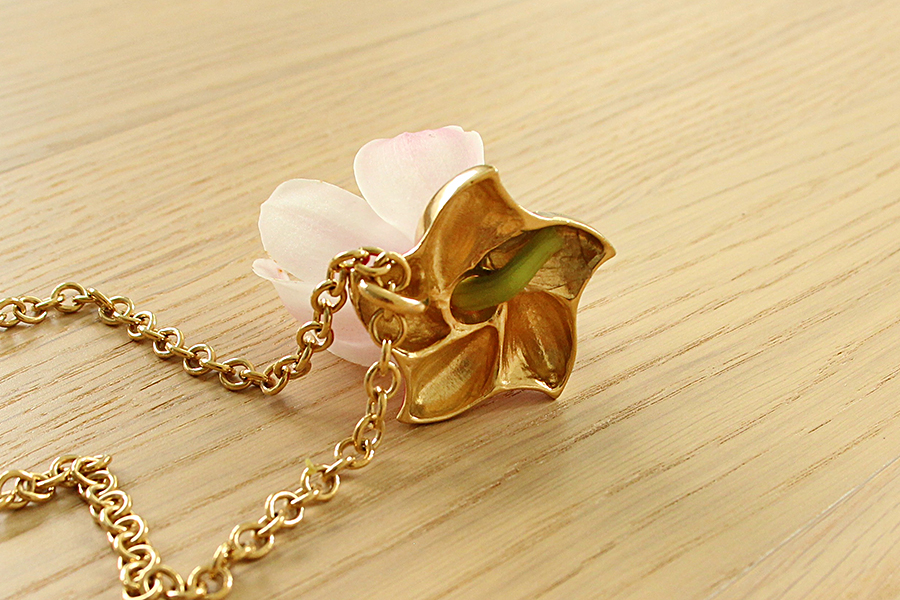 It's the perfect touch when you're feeling fresh, fun, and flirty!