Our series "Get Crafty" gives you the inspiration for creating inventive DIY projects during the holidays and year-round. Lifestyle and floral expert Julie Mulligan teaches you how to make a pendant flower necklace with a little bit of "biker babe" flair.
The beauty of designing your own jewelry is that you can make it fit your unique personality or style — from soft and feminine to bold and dramatic. Even if your vibe is "biker babe," there's a piece of flower jewelry for you…like this pendant flower necklace!
Instructions for pendant flower necklace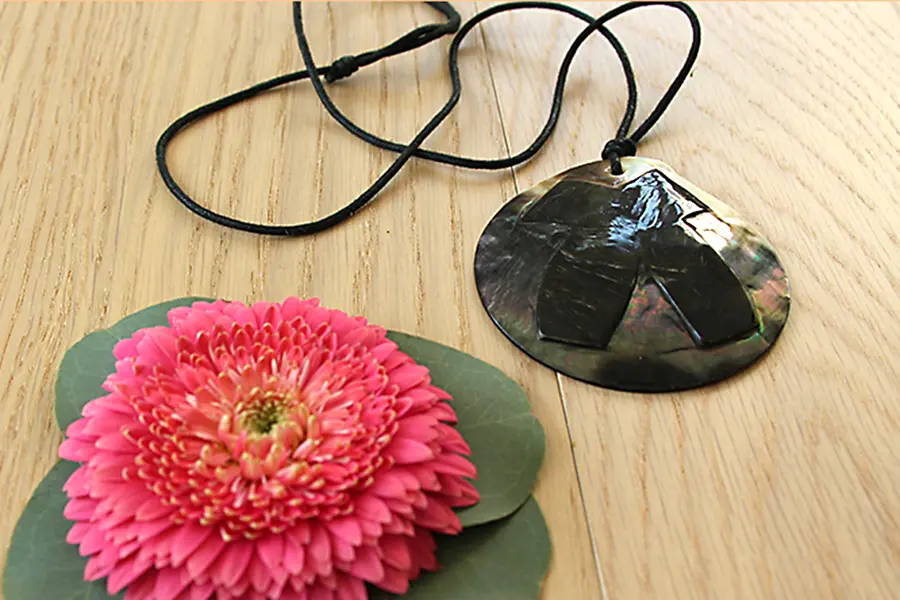 1. Start with a corded single capiz shell necklace.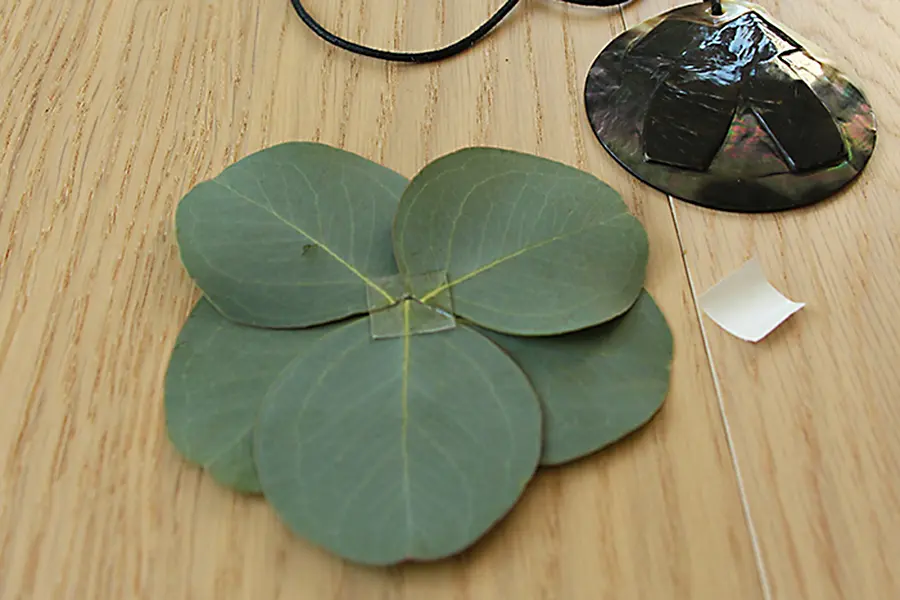 2. Layer multiple pieces of flat leaf foliage (such as eucalyptus) to create a round shape. Secure with uGlue® dashes.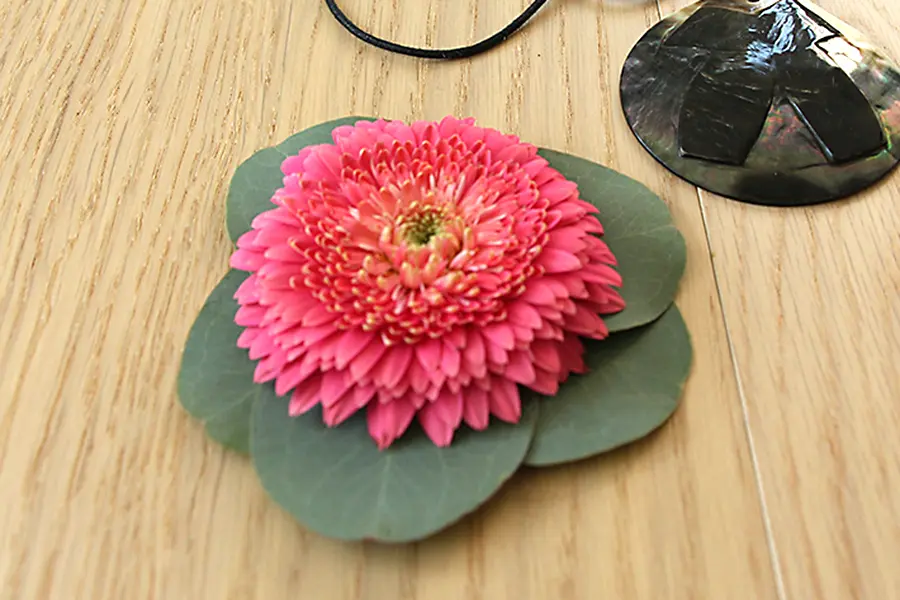 3. Cut the stem off a single gerbera daisy, as close to the flower as possible. Make a glue dash in the center of the leaf foliage and press the flower down.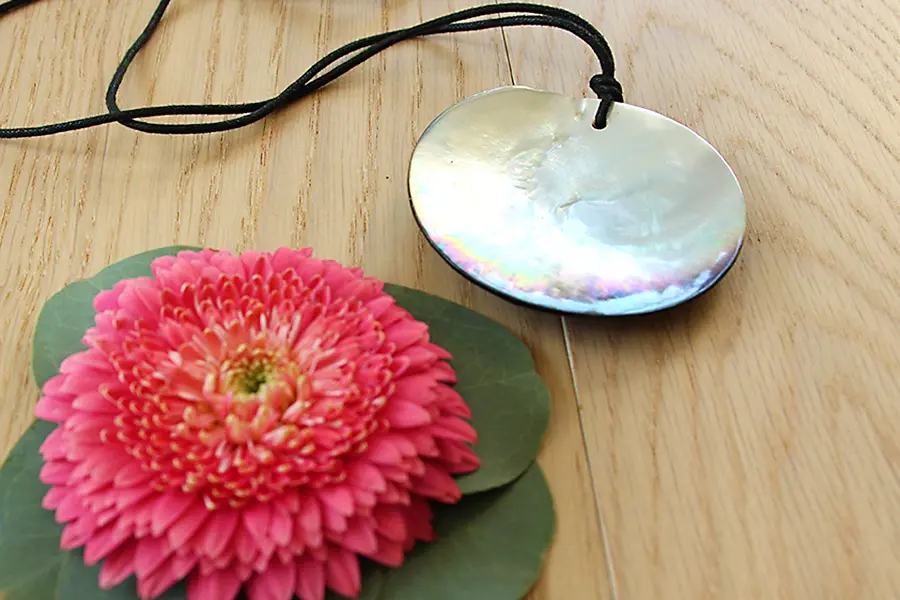 4. Attach the flower and foliage to the shell using uGlue®. I find that the flower sits better on the back of the shell than the front, so feel free to turn it over.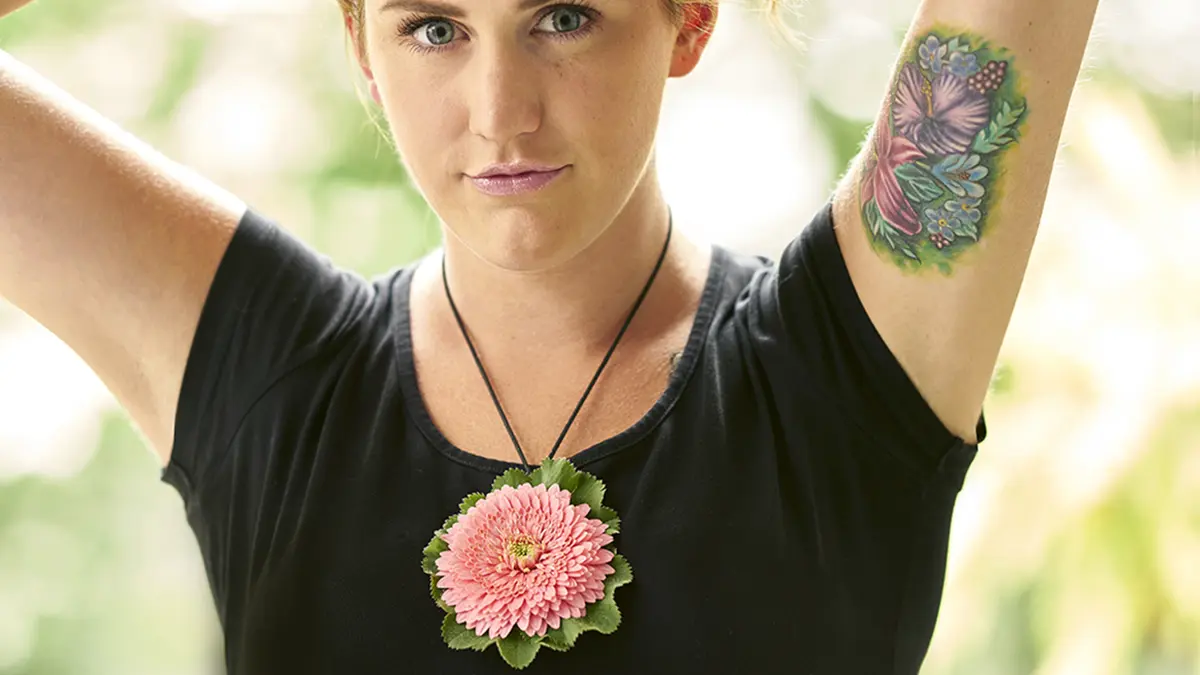 Final step: Wear your custom jewelry at work, home, or around town, and wait for the compliments to roll in!