The beauty of designing your own jewelry is that you can make it fit your unique personality or mood—from soft and feminine to bold and dramatic! Holly was going for a fun "biker babe" vibe here.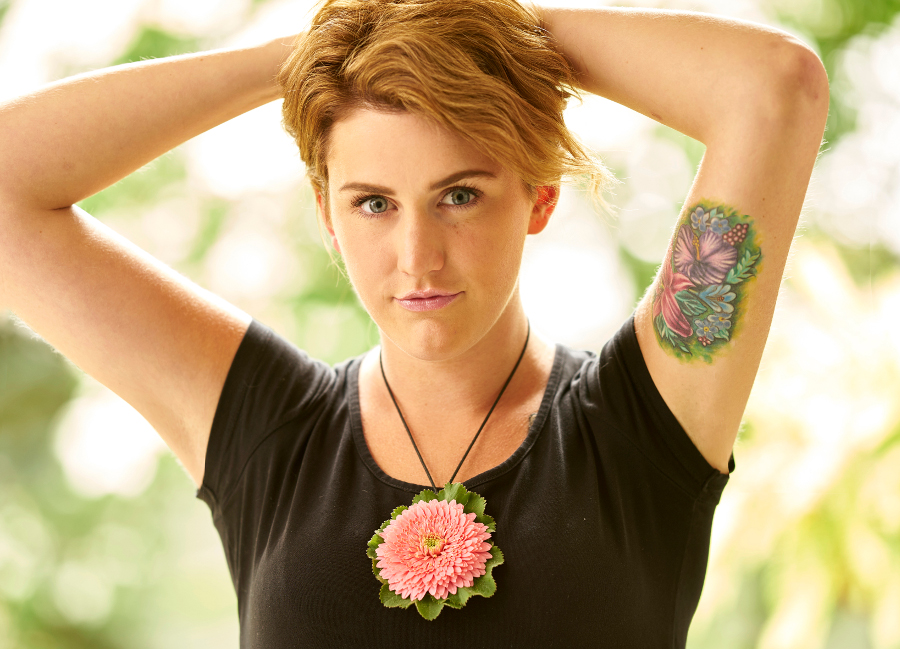 To make Holly's necklace, start with a corded single capiz shell necklace.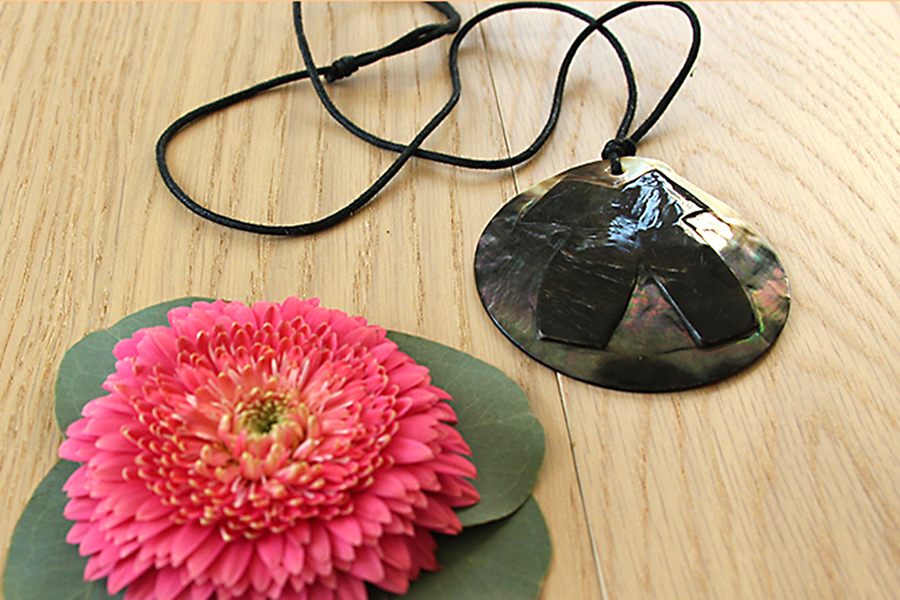 Layer multiple flat leaf foliage (such as eucalyptus) to create a round shape. Secure with uGlue® dashes.
Cut off the stem of a single gerbera daisy, as close to the flower as possible. Make a glue dash in the center of the leaf foliage and press down the flower.  The variety that we used here is known as a Gerrondo daisy.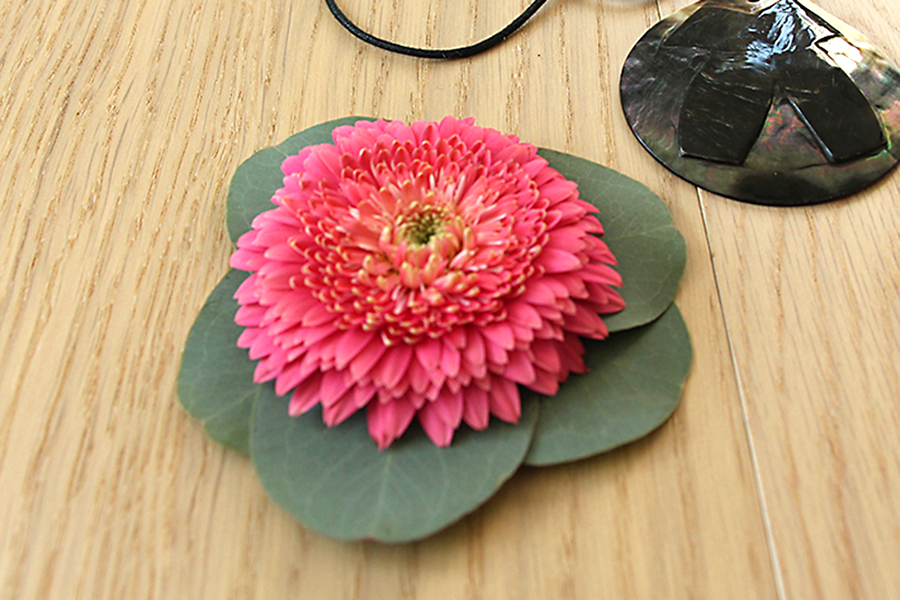 Attach the flower and foliage to the shell using uGlue®. We found that the flower sat better on the back of the shell, rather than the front, so feel free to turn it over.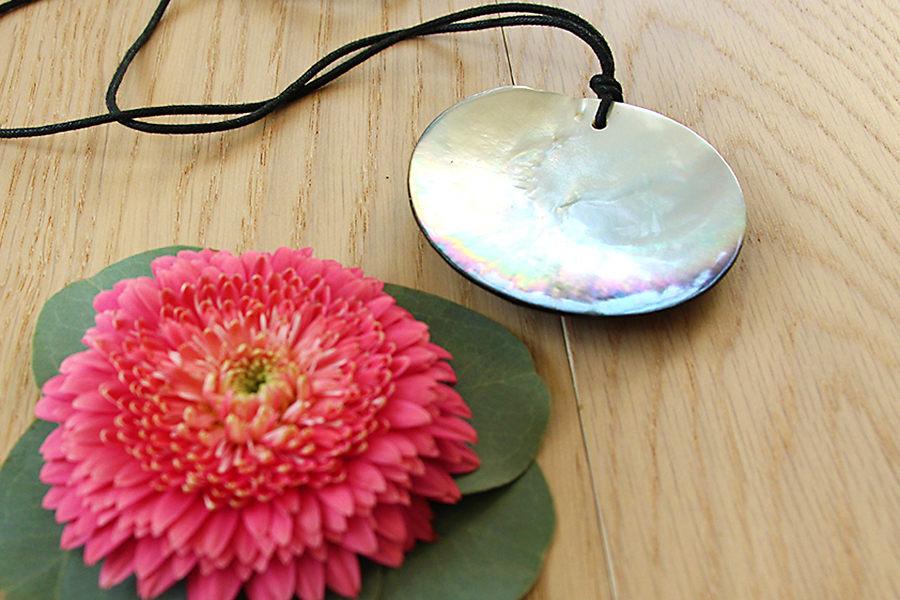 Final Step: Wear your custom jewelry at work, home or around town, and listen to the compliments roll in!