Our series "Get Crafty" gives you the inspiration for creating inventive DIY projects during the holidays and year-round. Sometimes the best Mother's Day gift is one that's homemade. Here are seven Mother's Day crafts for kids that Mom will cherish forever.
For spouses, grown-up children, and even parents of parents who have celebrated many Mother's Days, picking out the perfect gift can be easy. But younger children may not be so sure about what to get or do for mom that will have her smiling from ear to ear. Thankfully, we've got loads of DIY ideas that the little ones can pull off for Mother's Day.
Here are seven favorite Mother's Day crafts that kids can make for mom this year, or any year.
1. Photo vase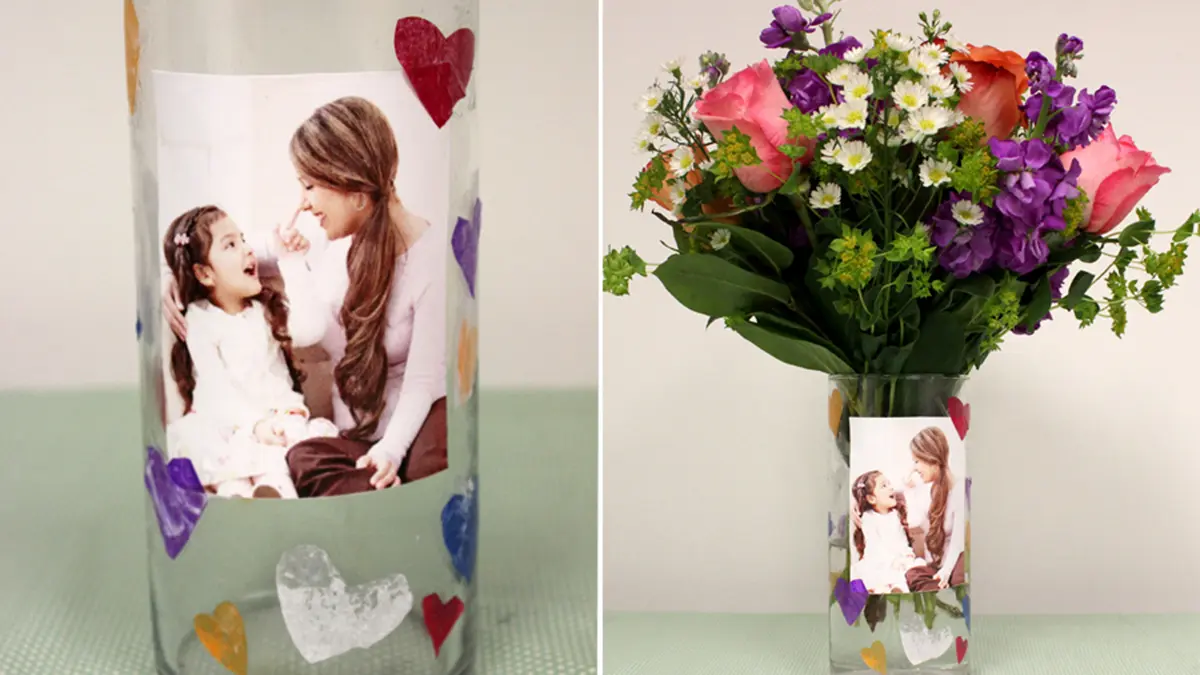 Flowers are a popular gift on Mother's Day, so why not create a personalized vase for Mom to put them in? All you need is some liquid adhesive, a small brush, tissue paper, a photo with Mom, and scissors. Check out our step-by-step instructions for this homemade Mother's Day craft.
2. Personalized picture frame
If Mom has photos lying around without a frame to put them in, then this is a gift she absolutely needs. First, find a plain wooden frame that fits the photo you'd like her to display. Then, using paint, markers, glitter — anything, really — decorate the frame with Mom's favorite colors and designs. Children can even write a personalized note around the edges if they'd like.
3. Photo flowers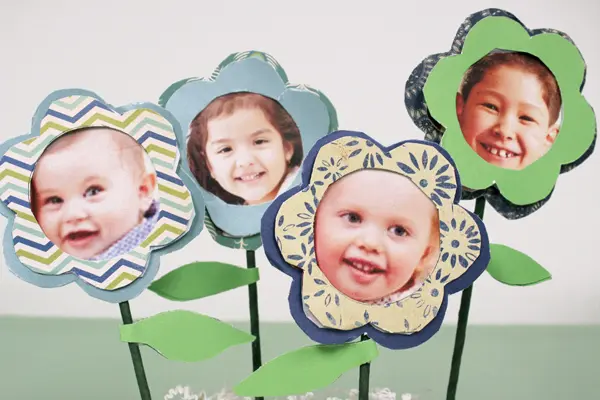 In addition to live flowers, children can also gift Mom another type of flower — a photo flower! This children's craft is super easy to make and perfect for all ages, and, better yet, we've got the templates you need to get started. We know Mom will love any type of flower you give her, but a flower with her child's face in the center is sure to be a huge hit!
4. Candle holders
Candles are another popular gift for moms, which makes this DIY candle holder an excellent craft for Mother's Day. All you'll need is a glass cylinder for the candle to sit in, a photo or two with Mom, and some tape. After printing out your photo(s) on vellum paper, simply wrap them around the exterior of the glass cylinder and tape them down securely.
5. DIY sunflower wheel of appreciation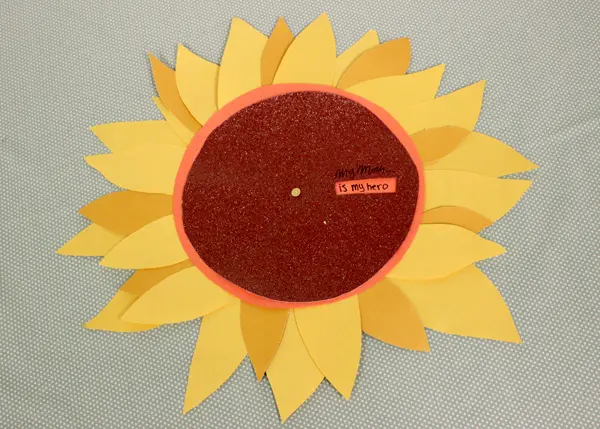 Call out all the things that make Mom special with this DIY Wheel of Appreciation craft. This tutorial shows you how to create one in the shape of a sunflower for some cheery inspiration.
6. 'Do Not Disturb' door hanger
Moms are so involved in our everyday lives that when Mother's Day rolls around they definitely deserve some time to relax. Help Mom make sure she isn't interrupted during her "me" time by making a "Do Not Disturb" sign she can hang on her doorknob. All you need to make it is a blank sign and some arts and crafts supplies. You can bet she'll love this on those mornings when she needs a little extra beauty rest.
7. Sweet candy bouquet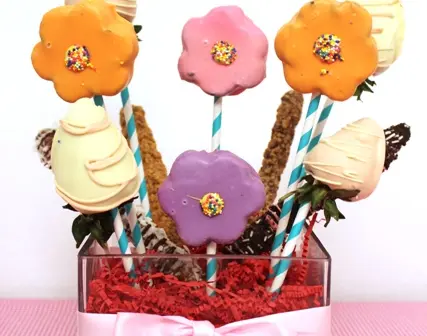 Create a colorful arrangement out of Mom's favorite treats with this DIY Candy Bouquet. Patterned paper straws add a colorful touch to the arrangement.