Whenever I am decorating for a party, holiday, or any special occasion, I start with what I already have and repurpose things to fit the theme! Case in point is this rosé-themed tablescape that incorporates myrtle topiaries from my backyard, a few odd napkins, scraps of ribbon, and a homemade garland.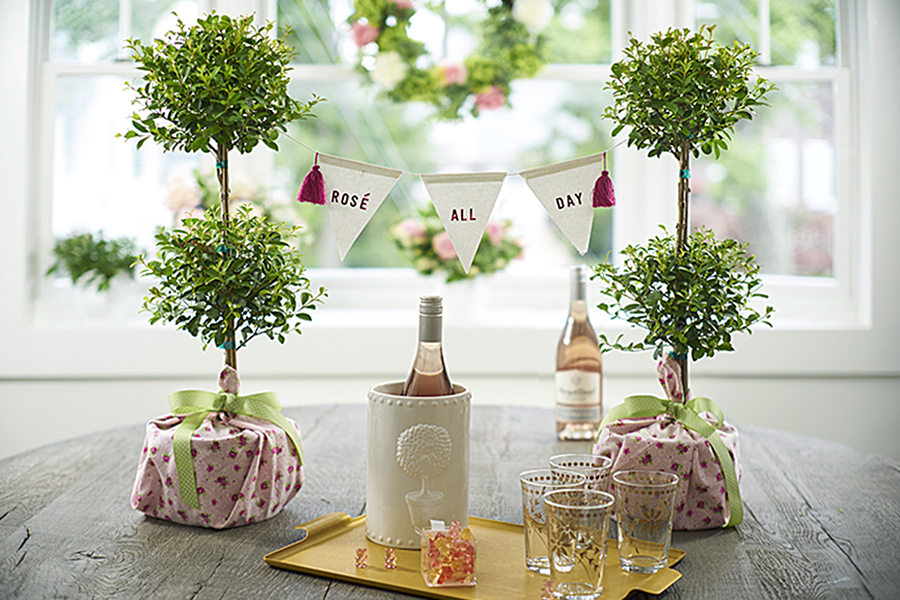 Because these topiaries had been outside, the metal posts had begun to get a bit rusty.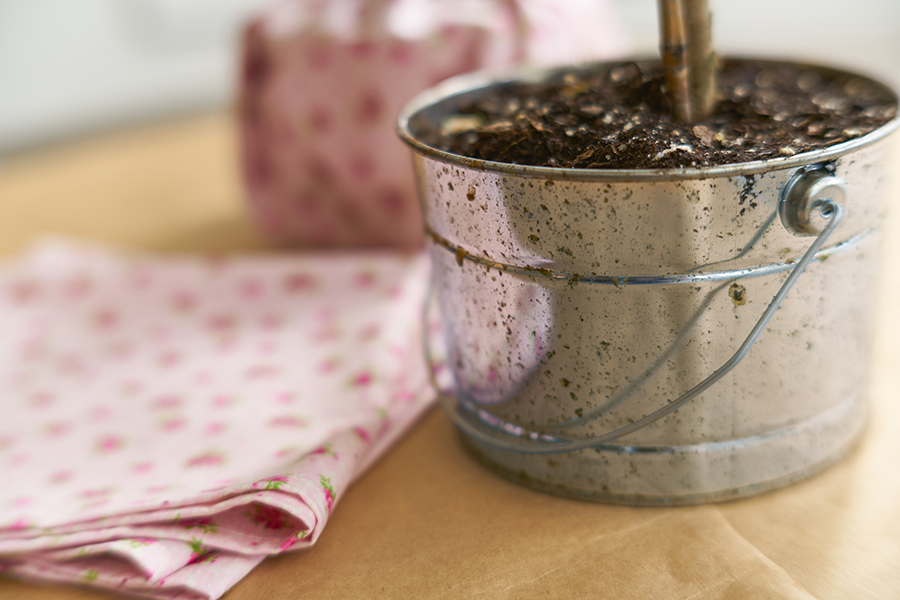 To make them work in this pink, feminine setting, I simply covered each pot with a single pretty napkin.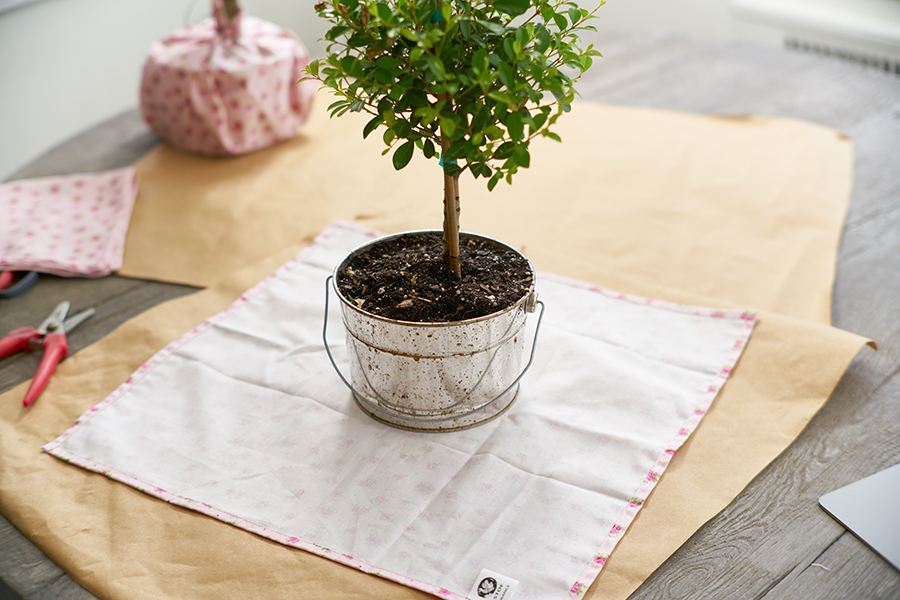 How to Cover Each Pot with a Napkin
After placing your pot in the middle of the napkin, pull up two opposite corners.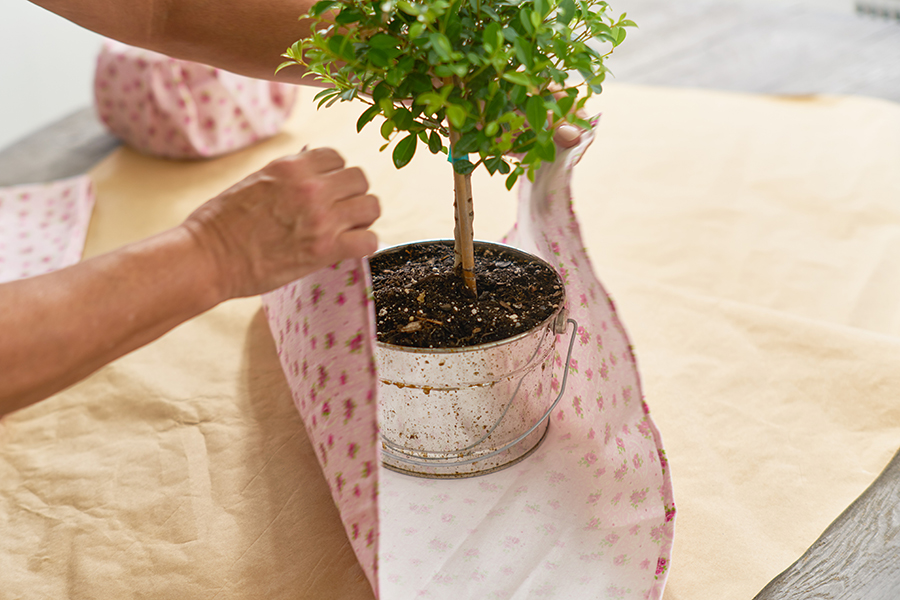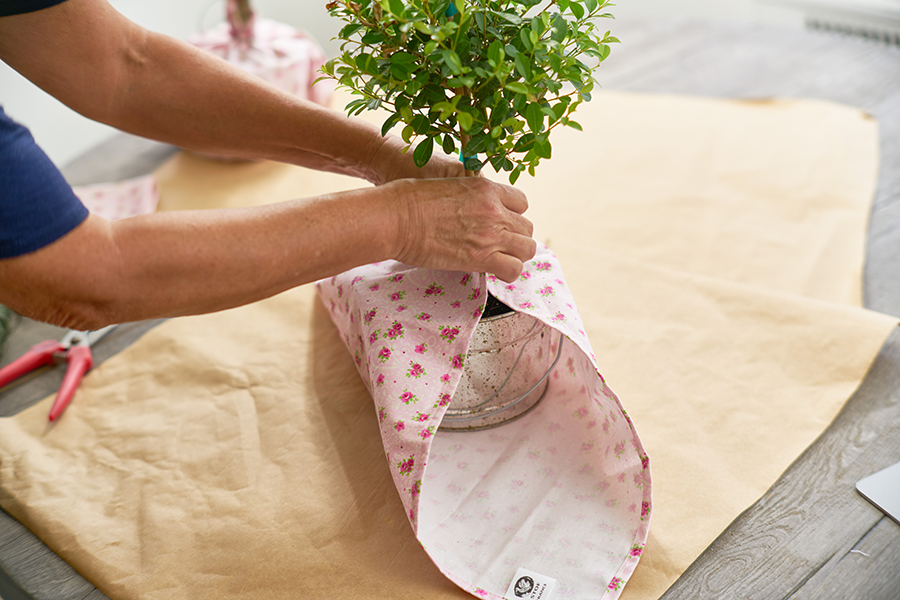 Then pull up the other two corners and gather all of them together.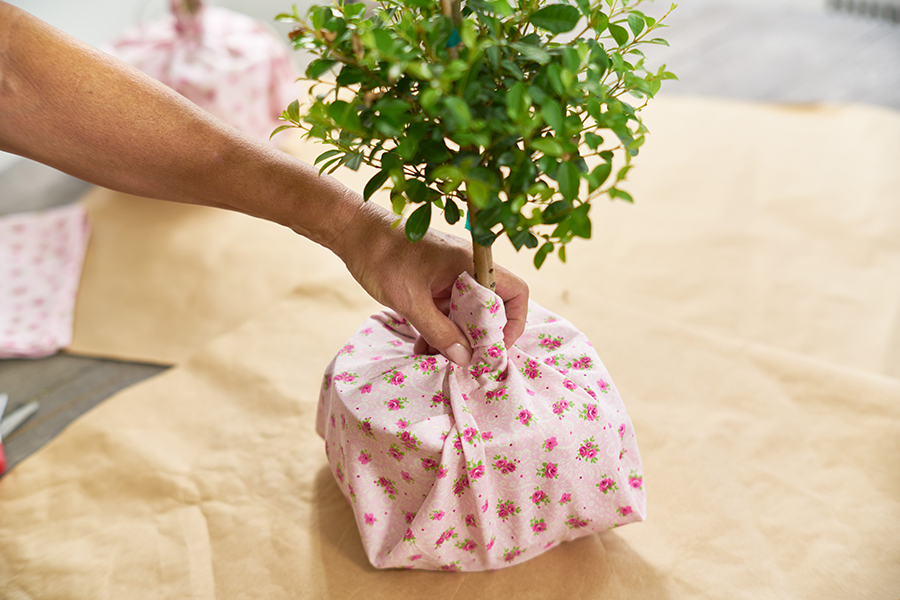 Use string, tape, or wire to hold the four corners together at the base of the topiary stem.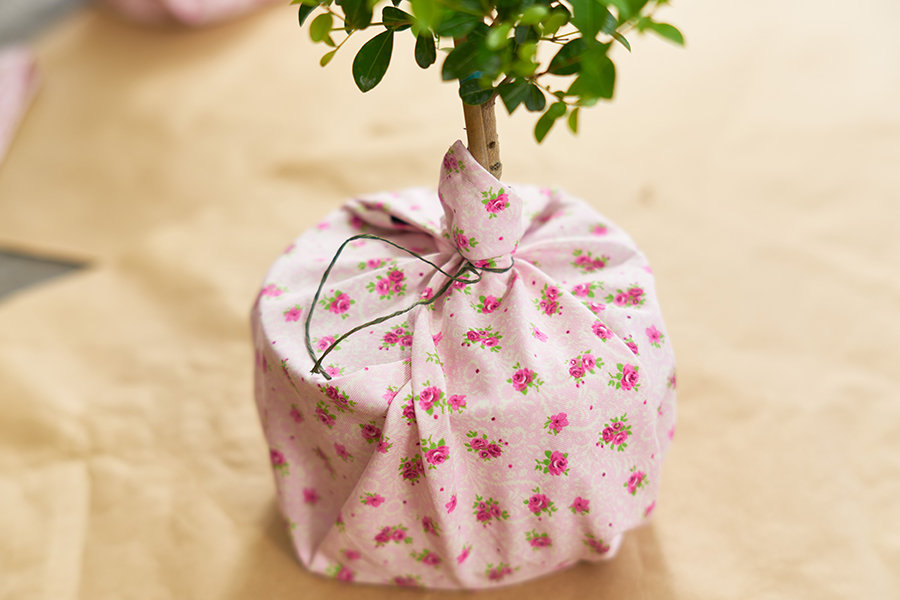 Cover your "mechanics" with another decorative element, such as ribbon or raffia.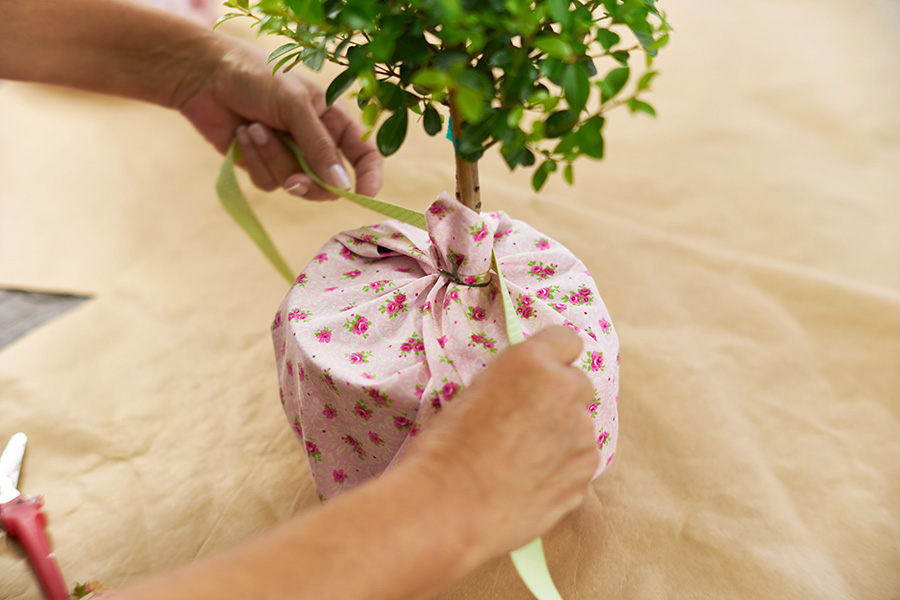 I love the challenge or reusing and repurposing what I already have in new ways and unique combinations.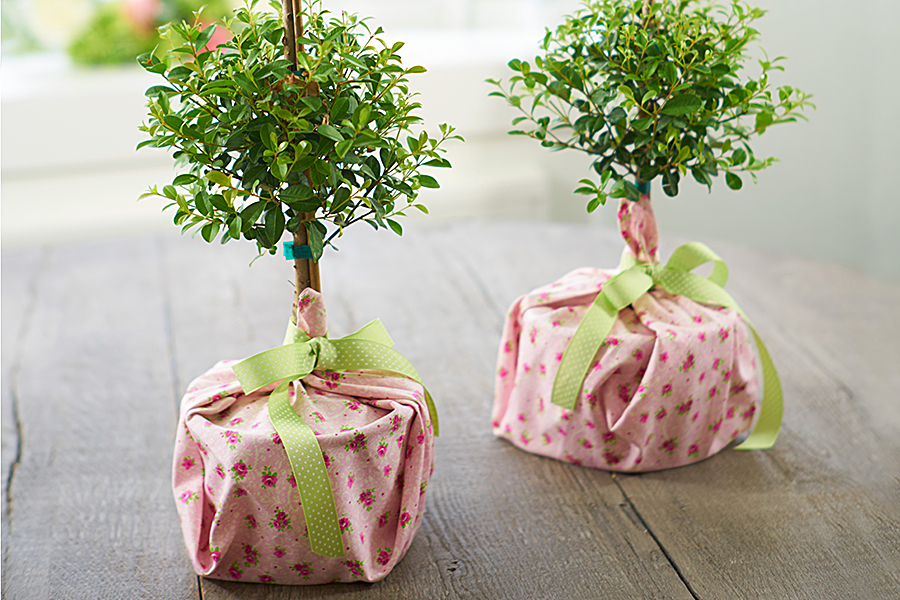 Another example of repurposing is this "Rosé All Day" pennant garland.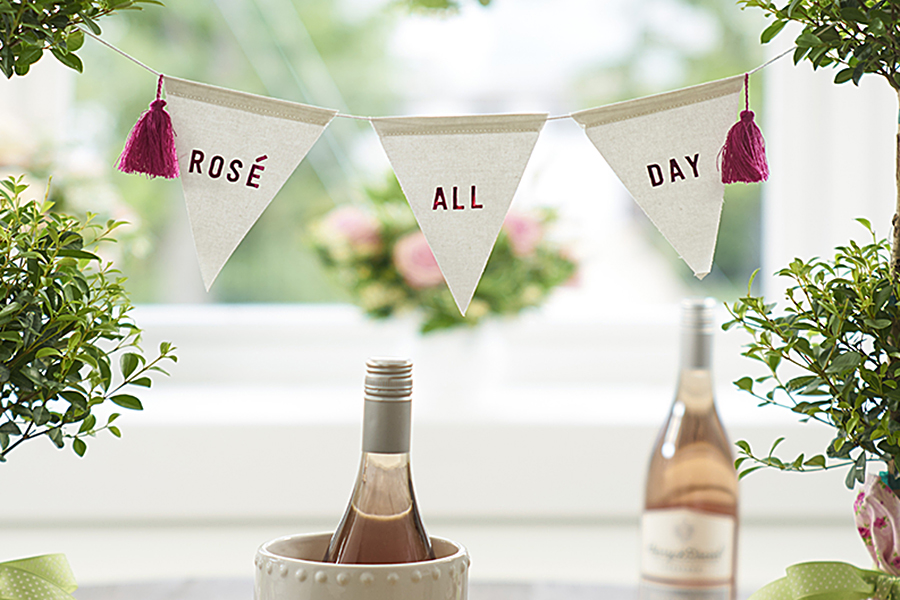 Make a "Rosé All Day" Pennant Garden
By using plain white pennant garland and removable stick-on letters, you can create a unique message for whatever occasion you're celebrating. Have a longer message? Just add more pennants!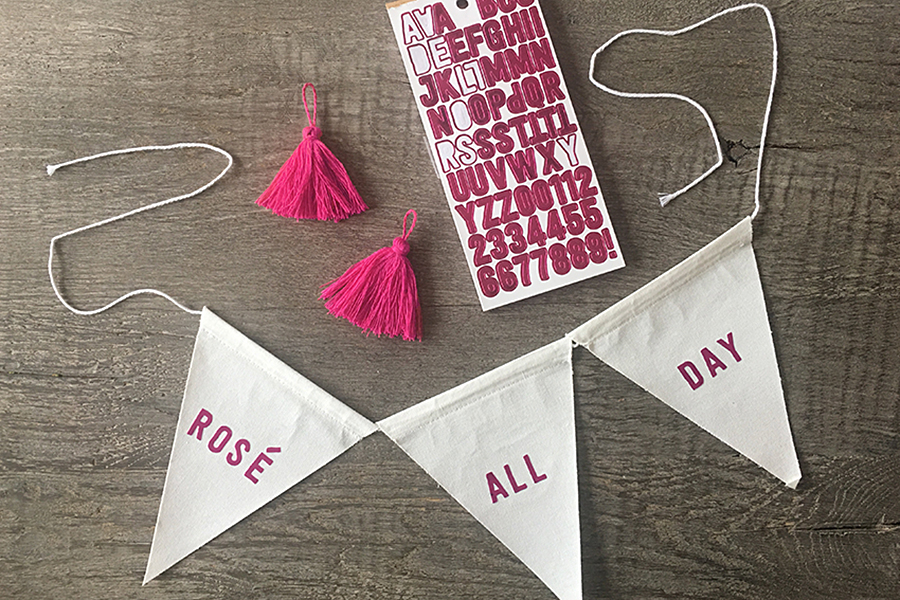 I added a tassel to each end of the pennants to help make the garland pop.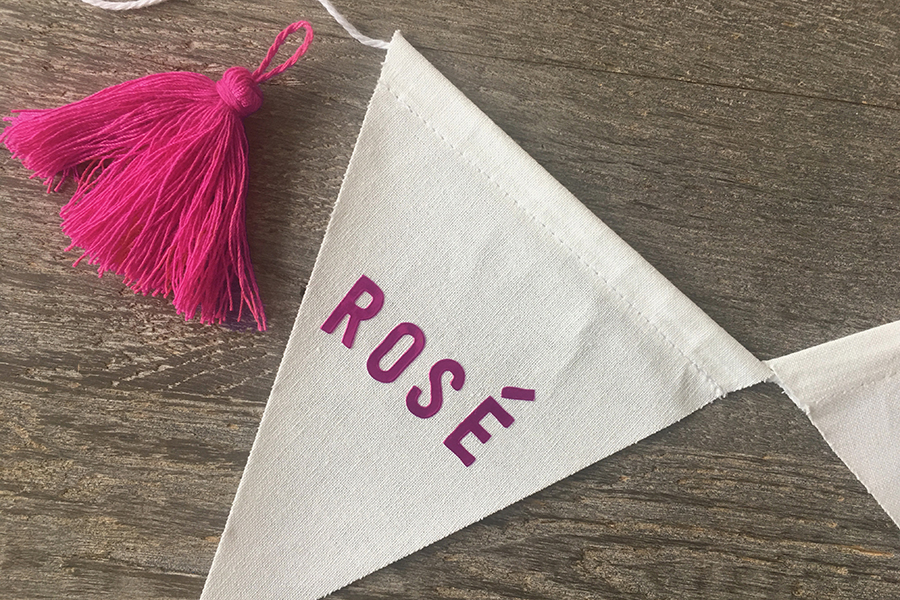 The finished product!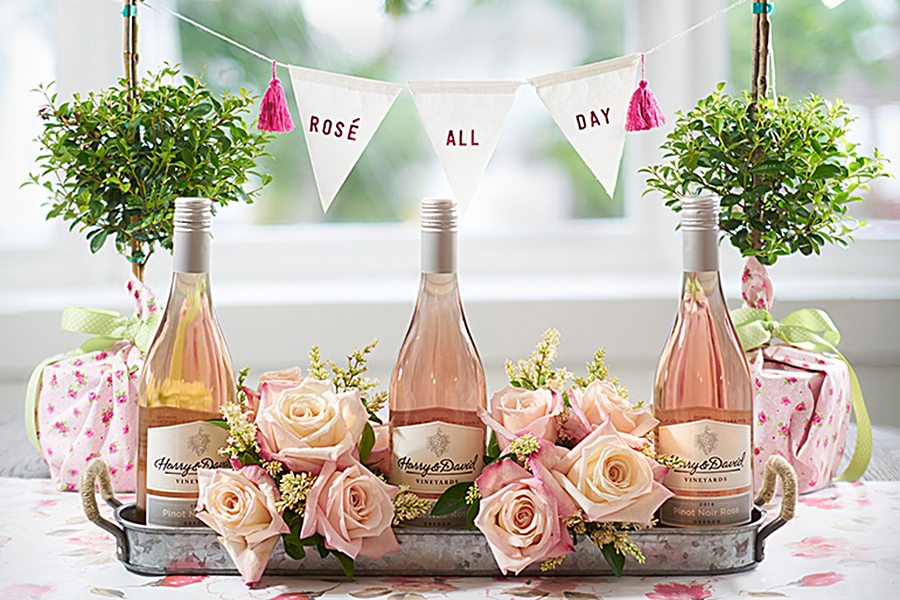 Next up, I'll show you how you can transform a galvanized plant tray into a floral wine server/centerpiece!