The sunflower is a symbol of happiness, strength, loyalty, and adoration. Because the sunflower always turns its face to the sun, it has also come to symbolize faith and the constant search for light, or enlightenment. All in all, it is one of the most beloved flowers on the planet.
Its overwhelming popularity also makes it a popular choice for decorating. These two sunflower decor ideas are the perfect way to incorporate the irresistible beauty and warmth of the sunflower into your next summer get-together.
Vintage sunflower tabletop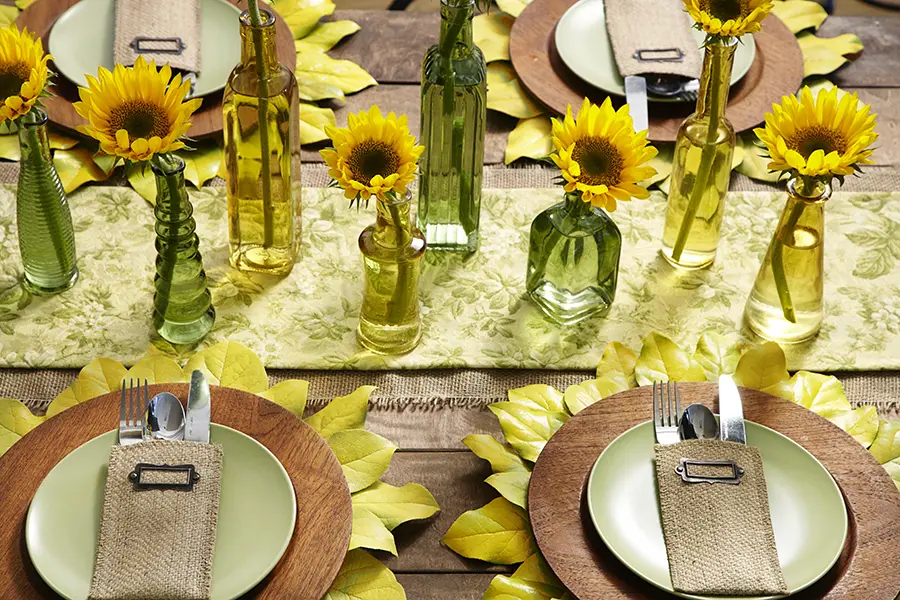 This fall-themed tabletop features vases and placemats that play into the sunflower theme, and can be assembled in mere minutes.
Use antique single-flower vases
For an updated twist on a traditional centerpiece, line an assortment of vintage-style green and yellow bottles, each holding a single sunflower, down the center of the table. This creates a garden of sunflowers with their faces looking up at the sun!
How to make sunflower placemats
Sunflowers come in many different colors and sizes, from mini to giant. These super-size sunflower placemats make a big impact and are so easy to make!
Materials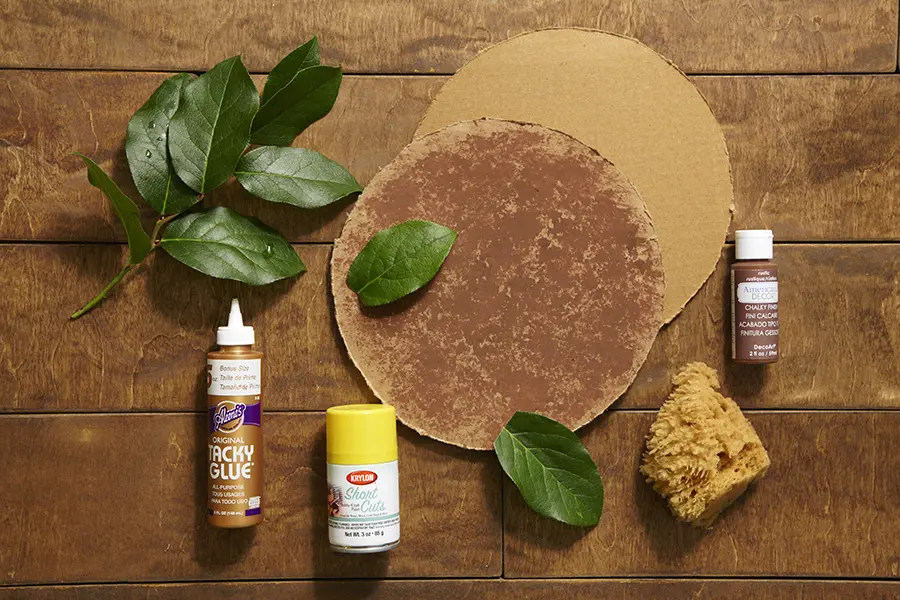 Cardboard circle (approximately 10 inches in diameter)
Salal leaves (20 to 25 leaves in various sizes; fake leaves can work too for a longer-lasting placemat)
Glue
Yellow spray paint
Brown paint
Sponge
Instructions
Step 1
Cut one cardboard circle for each placemat. (This is a good use for old cardboard boxes!) Each circle should be about 10 inches in diameter. I used a dinner plate as a template to trace a circle onto the cardboard, which worked perfectly. Use the sponge to add brown paint to your circle, leaving a bit of the original cardboard color showing through to create a textured look for your sunflower center.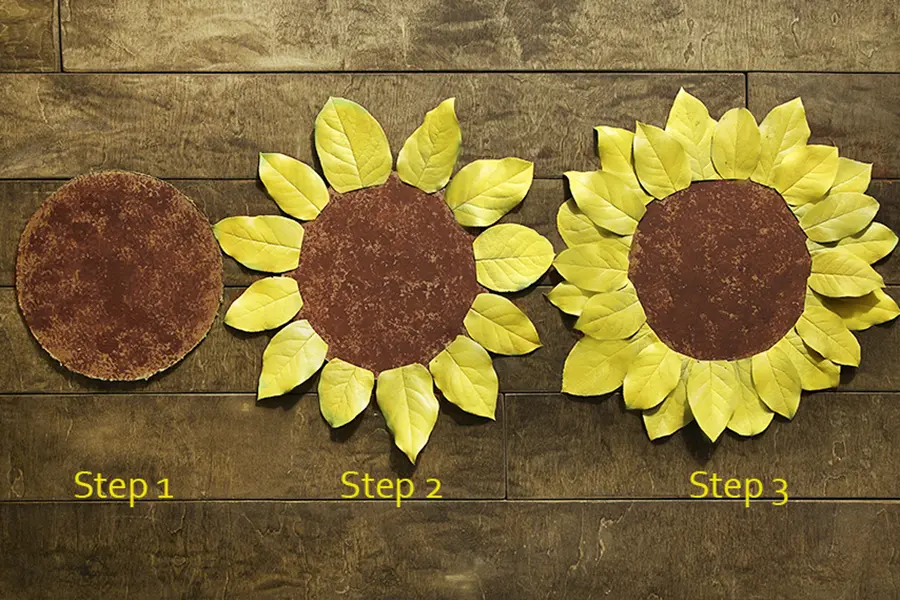 Step 2
Cut all the salal leaves from the stem and spray paint them yellow. Once they have dried, glue the wider end of the larger-sized leaves to the edge of the cardboard circle.
Step 3
Glue the smaller leaves between each of the larger leaves.
With fresh salal leaves, the sunflower placemats can be made a day or two before you plan to use them. Keep them flat and in a cool place.
These super fun sunflower decor ideas will help set the mood at a summer party and add a brightness and whimsy to the proceedings. After all, everyone is happier around sunflowers!
---