One of my favorite cut flowers to incorporate into my bouquets and arrangements isn't even a flower – it's a succulent plant, particularly the variety known as Echeveria.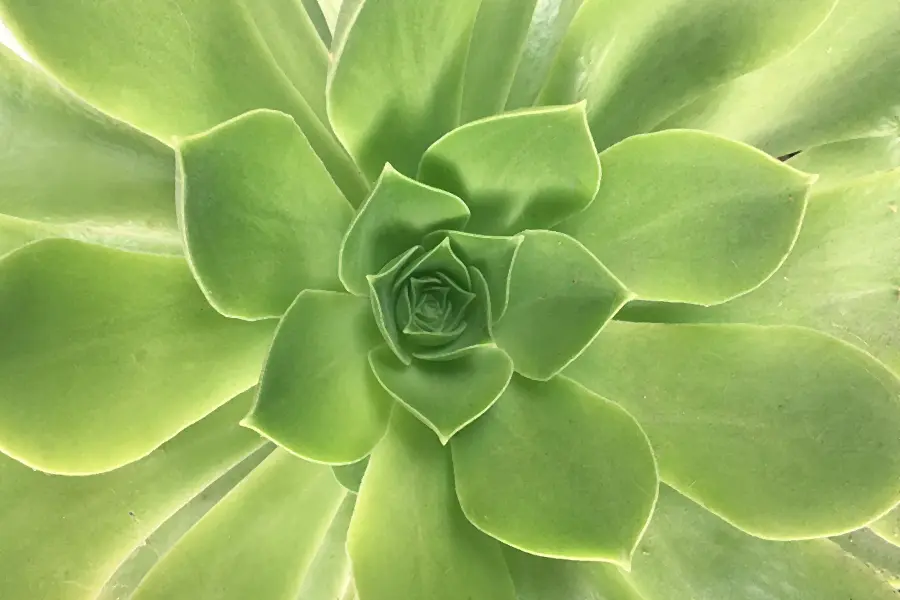 1-800 Flowers.com offers this new bi-color variety called devotion. It's stunning and the name makes it perfect for Valentine's gifting!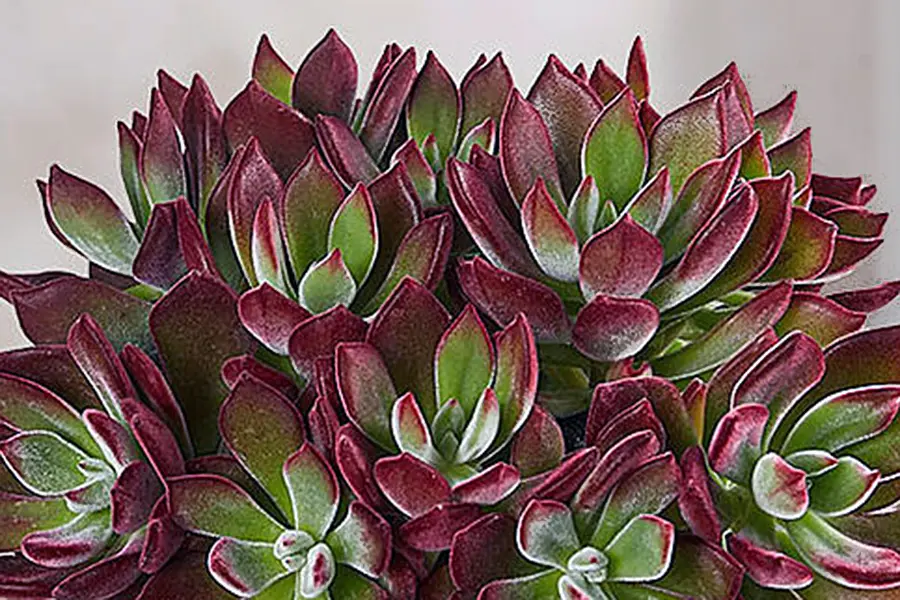 Not only do succulents look beautiful mixed with other fresh cut foliage and flowers, they last for weeks. In fact, after everything else in the bouquet has made it to the compost pile, your succulents will have started to produce new roots and can be replanted! They are the flower that keeps on giving!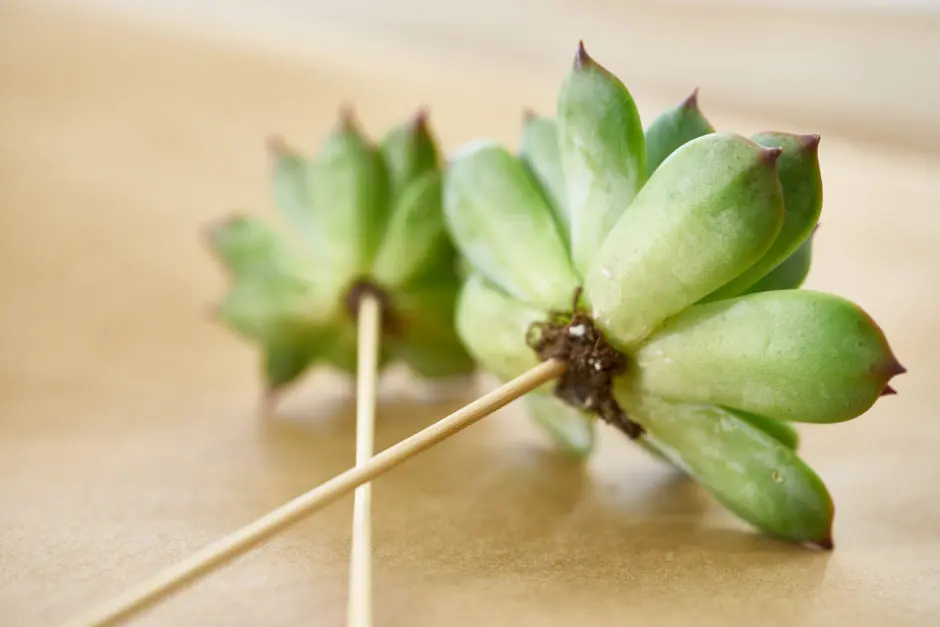 There are a few ways that you can convert a cut succulent into a cut flower, and using wooden skewers is the easiest way and therefore my favorite way.
HOW TO: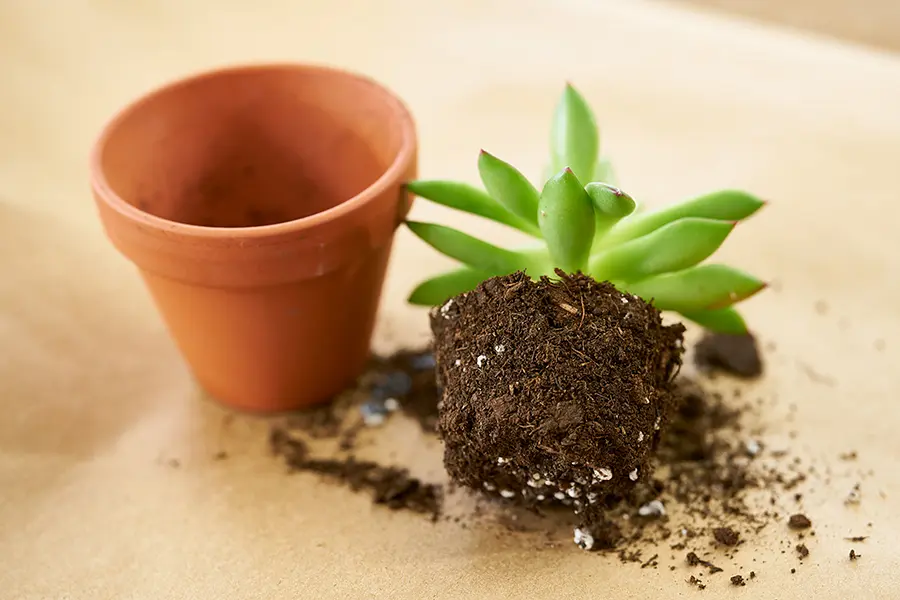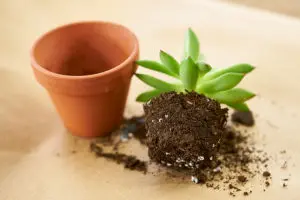 Remove the succulent from the pot.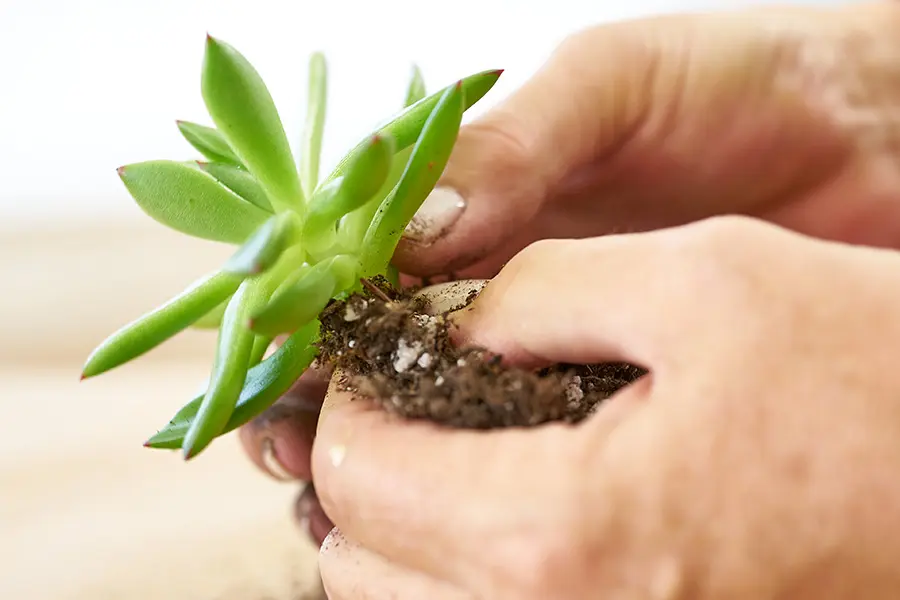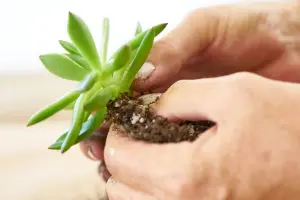 Remove the stem at the base of the flower.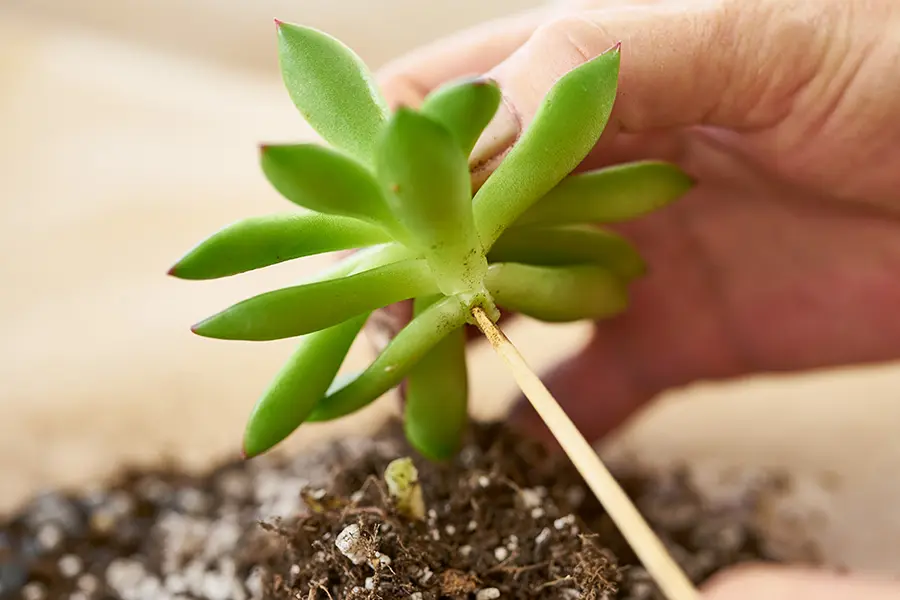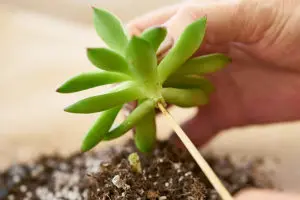 Insert the pointed end of a wood skewer into the base of the plant.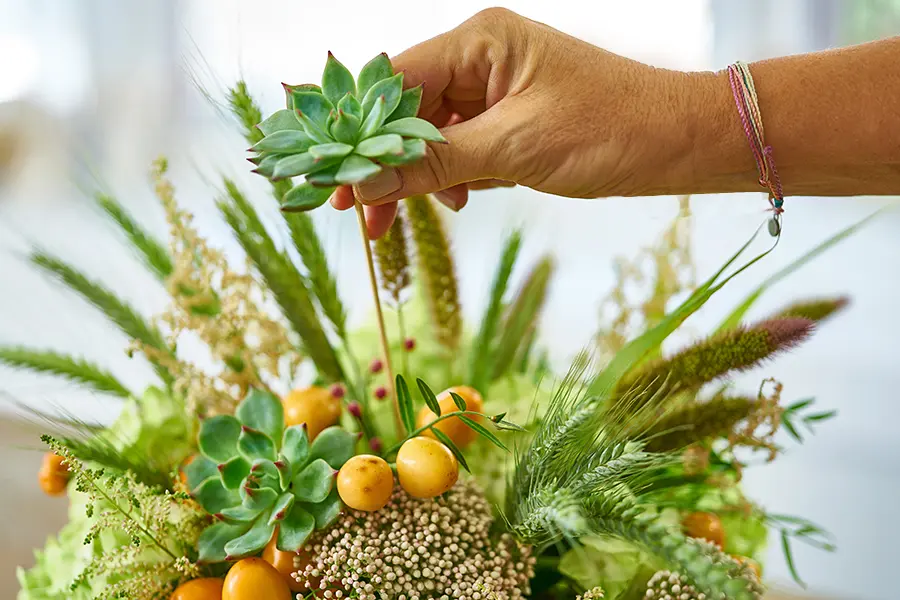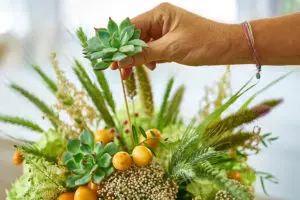 Add your new succulent flower to your bouquet or arrangement!
I used to preserve the root and stem so that I could replant the succulent after the flowers have passed their prime. However, I find that the plants that I cut the stem from last just as long and develop new roots. That's why in most cases I just use a skewer.
Remove most of the dirt from the roots.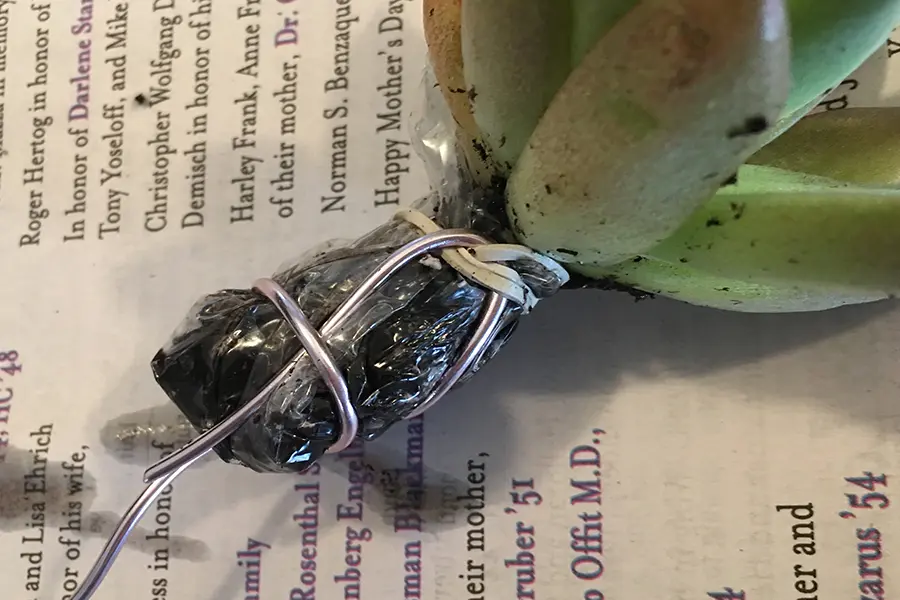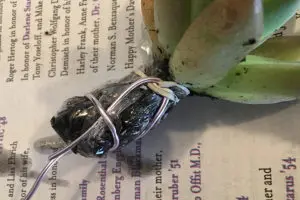 Cover the roots with a small piece of plastic and add wire or a stick such as a skewer.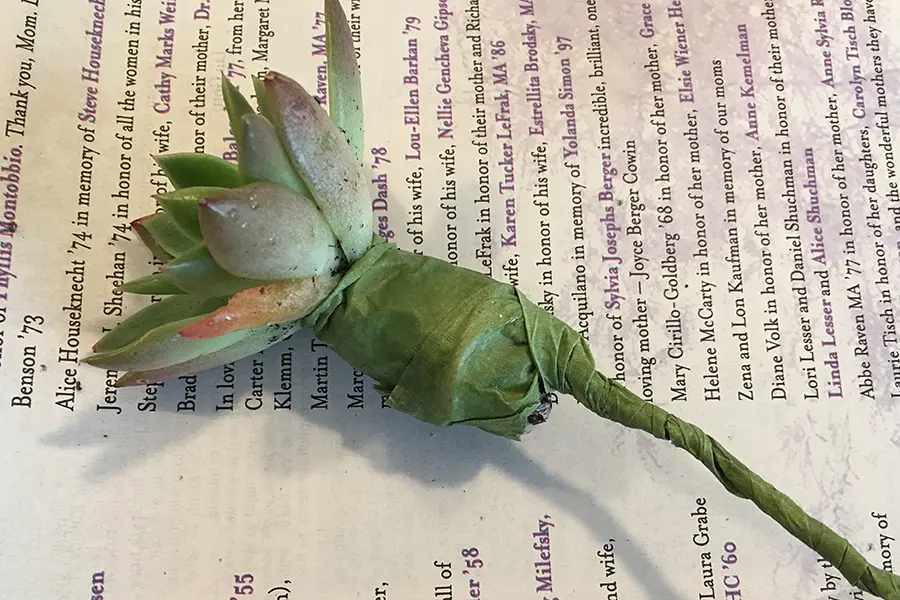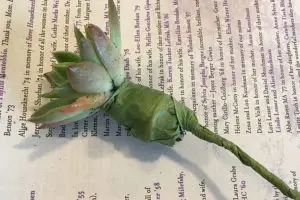 Wrap the roots and wire or stick with green floral tape to cover your mechanics.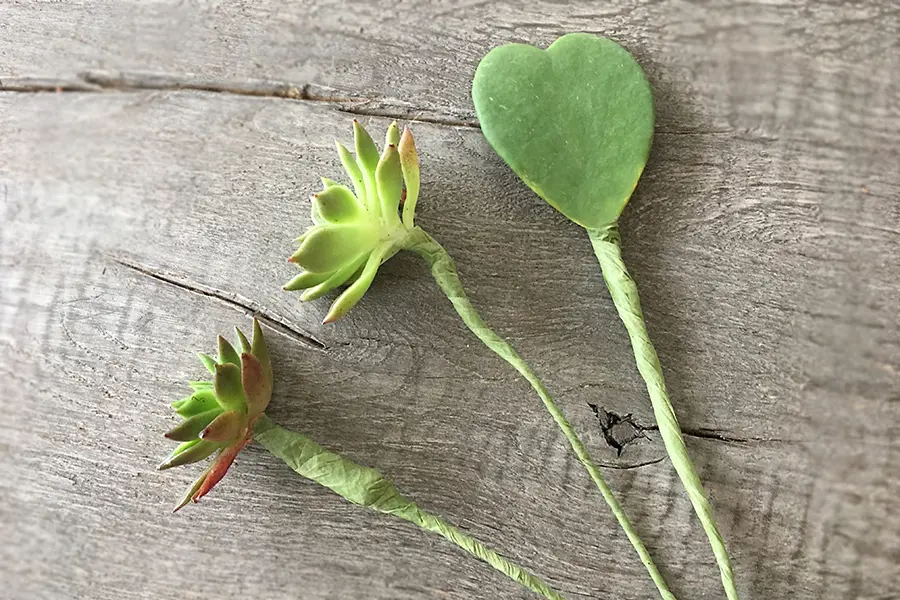 And again, just insert your cut flowers into your bouquet of fresh cut flowers and other foliage, for a modern and unique look.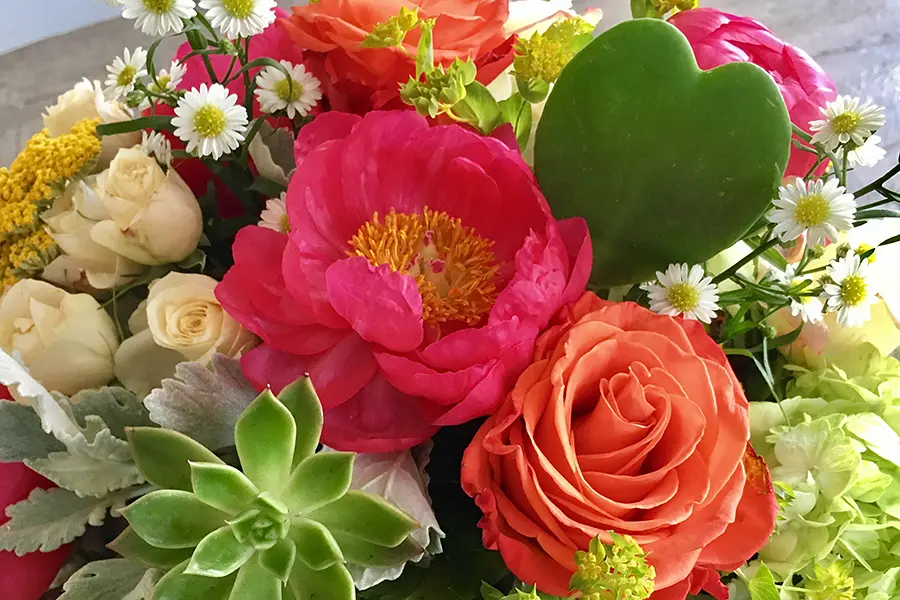 What could be a better addition to a pretty fresh cut flower bouquet for Valentine's Day then an unexpected Hoya Heart cut succulent? After enjoying your bouquet for a week or more you can replant the heart as an everlasting token of the love that you share!