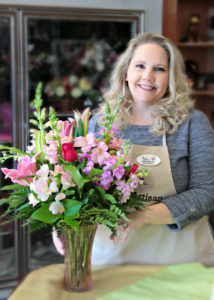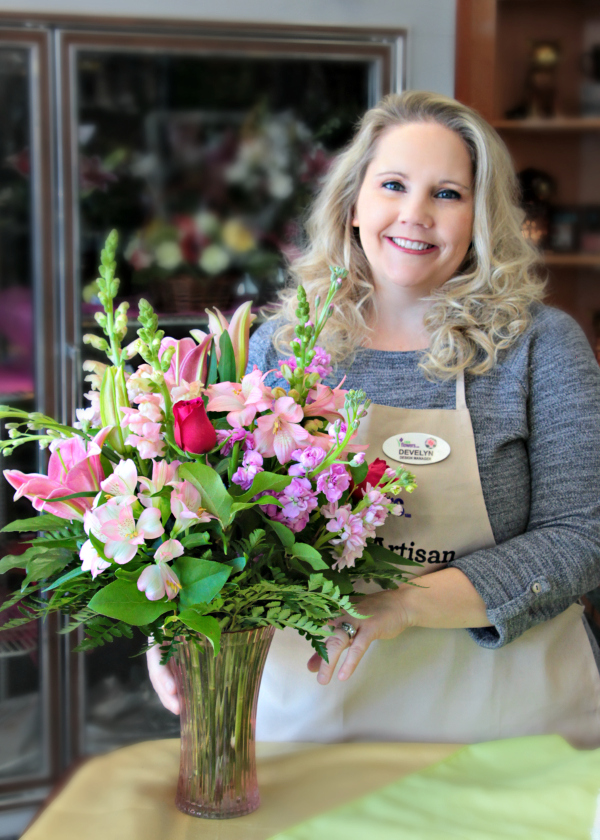 How did you get into the flower business and what do you love best about being a florist?
I've only been in the floral business for about 6 years. My in-laws own Achara Florist, and needed someone to work in the gift part of the store. Once I started working with some of the amazing designers, I began to design a little bit myself. I found that I love creating beautiful flower arrangements…and the rest is history!
What are your favorite flowers?
Gosh, I love them all! There are too many to count. But if I had to name a few, they would have to be peonies, hydrangeas and stock. Peonies smell incredible and are just so beautiful. They take center stage in whatever you put them in. Hydrangeas are nice, big gorgeous flowers that I love to use in wedding work. They make bridal bouquets nice and full, and they go with other flowers so well. Stock is another one of my favorites because it comes in all different colors, and has a wonderful fragrance and big, thick blooms that are stunning in everything. Continue Reading…