Walk around New York City any day of the year and you'll find something amazing to do. But it's during the winter holidays that "the city that never sleeps" truly earns its reputation. With lights on every building and decorations in every window, New York City transforms into a Winter Wonderland straight out of the movies.
Whether you'll be flying in to experience your first Christmas in the Big Apple or you just need a little reminding of how magical your home city really is, these are a few places, shops, and shows you shouldn't miss.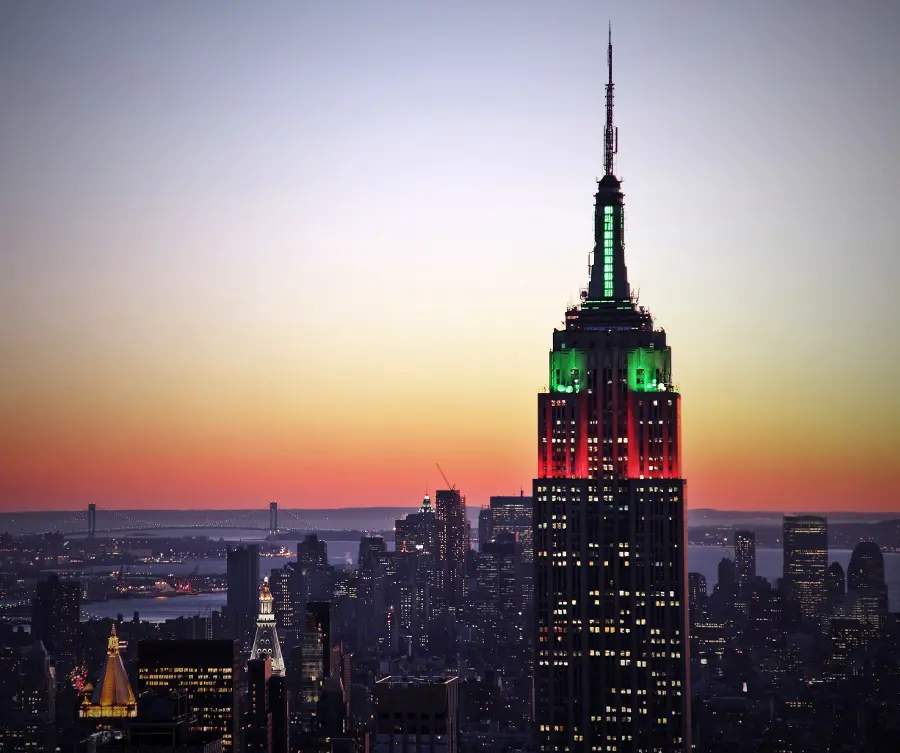 Visit the Rockefeller Plaza Tree
Any born and raised New Yorker will tell you that it's not the Christmas season until the Rockefeller Christmas Tree is lit. This year, the tree will be lit at 9 p.m. on Wednesday, November 29, immediately following musical performances at Rockefeller Plaza. If you can't make it to the Big Apple this month or next, you have until January 7, to see what many consider the worldwide symbol of Christmas.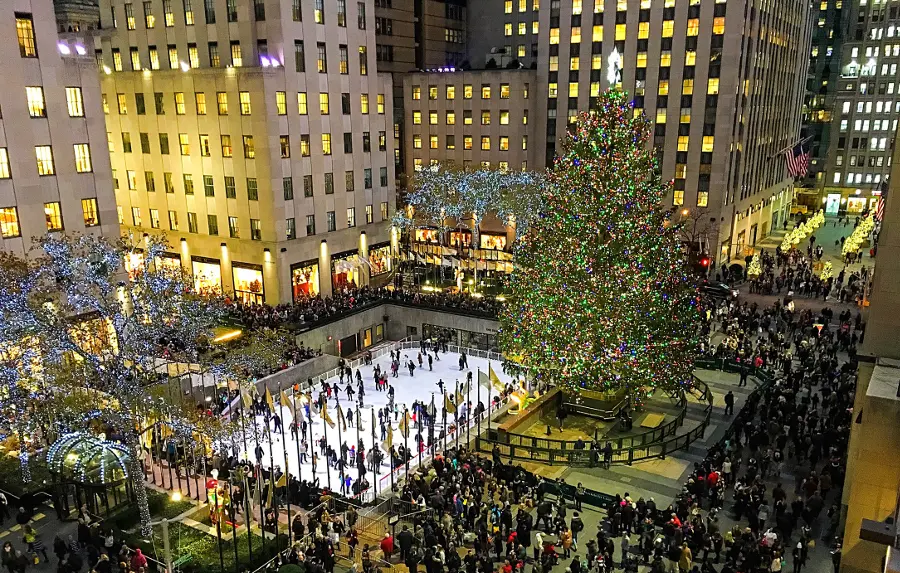 Kick it With the Rockettes
Slip on your dancing shoes and break out your tights because the Rockettes are back staring in the Radio City Christmas Spectacular! From November 10, to January 1, guests can experience the sights and sounds of Christmas (not to mention to Rockettes' iconic Wooden Soldier fall) with "completely immersive state-of-the-art technology," new to the theater this year.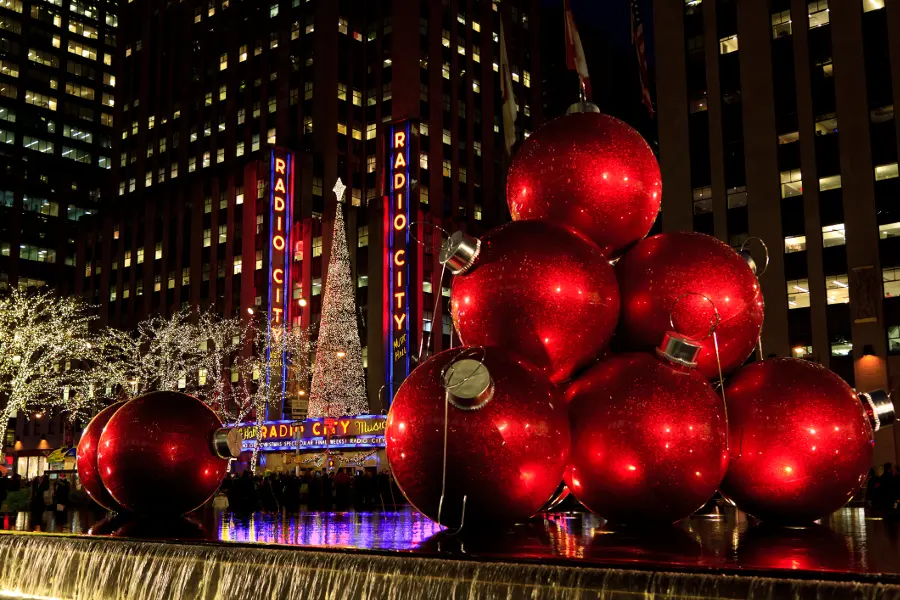 Skate Around the Winter Village at Bryant Park
Santa's Corner, the Tree Lighting Skate-tacular, Tasting Tuesday, SkateFest, and Holiday Shops — the list really does go on and on at the Winter Village. And in the center of all of the excitement is the famous Winter Village Rink. With free admission, there's no reason not to get out on the ice this season!
(Window) Shop Around Town
New York City's largest department stores are unveiling their windows one-by-one, all hoping to be this year's favorite. Take a look and judge for yourself when these NYC staples reveal their holiday windows in November.
Bergdorf Goodman. Traditionally taking a more sophisticated approach to the holidays, Bergdorf Goodman's windows have featured real antiques from the Roaring 20s and other fabulous time periods.
Bloomingdales. These more playful, family-themed windows will bring out the kid in everyone. While the displays along Third Avenue will be decked out in holiday garb, it's the annual windows on Lexington Avenue that you really want to see.
Macy's. Arguably New York City's most famous windows, the displays at Macy's change each year. In the past, they've recreated iconic scenes from films, such as Miracle on 34th Street and highlighted Christmas traditions throughout the years. Only time will tell how they're decorated this year!
Saks Fifth Avenue. Typically drawing inspiration from a famous children's book, Saks Fifth Avenue's windows are a hit among children and families. And since they're located right across the street from the Rockefeller Promenade, you can pass by them on your way back from the tree.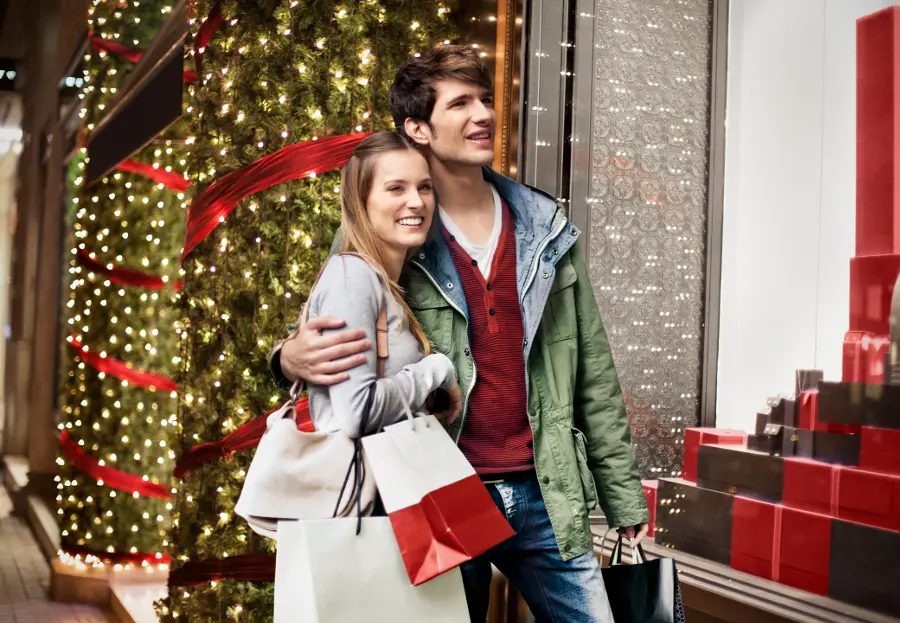 See The Dyker Heights Christmas Lights
What started as an unspoken competition among neighbors in the Dyker Heights community during the mid-80s has flourished into a holiday lights display that rivals even the biggest department stores. With each year getting bigger and brighter, early reports are suggesting that some houses this year will be sporting designs that cost upwards of $20,000!
Eat at Rolf's
Have you ever imagined dining under thousands of dangling decorations, lights, icicles, miniature Santas, and garland? That wish becomes a reality the second you step into Rolf's — New York's very own Christmas Land. Plus, we hear the food and German beer is pretty good too!