Every year on Nov. 11, friends, neighbors, and family members get together to honor those who have served in the U.S. Armed Forces. From veteran parades to gatherings in remembrance, there are many different ways to join the Veterans Day festivities to honor the brave men and women who have served.
Not sure where to start? Here are five ideas for honoring veterans on their special day. To add a special touch, we even asked some of our very own veterans at 1800Flowers.com how they celebrate fellow veterans.
1. Attend a Veterans Day parade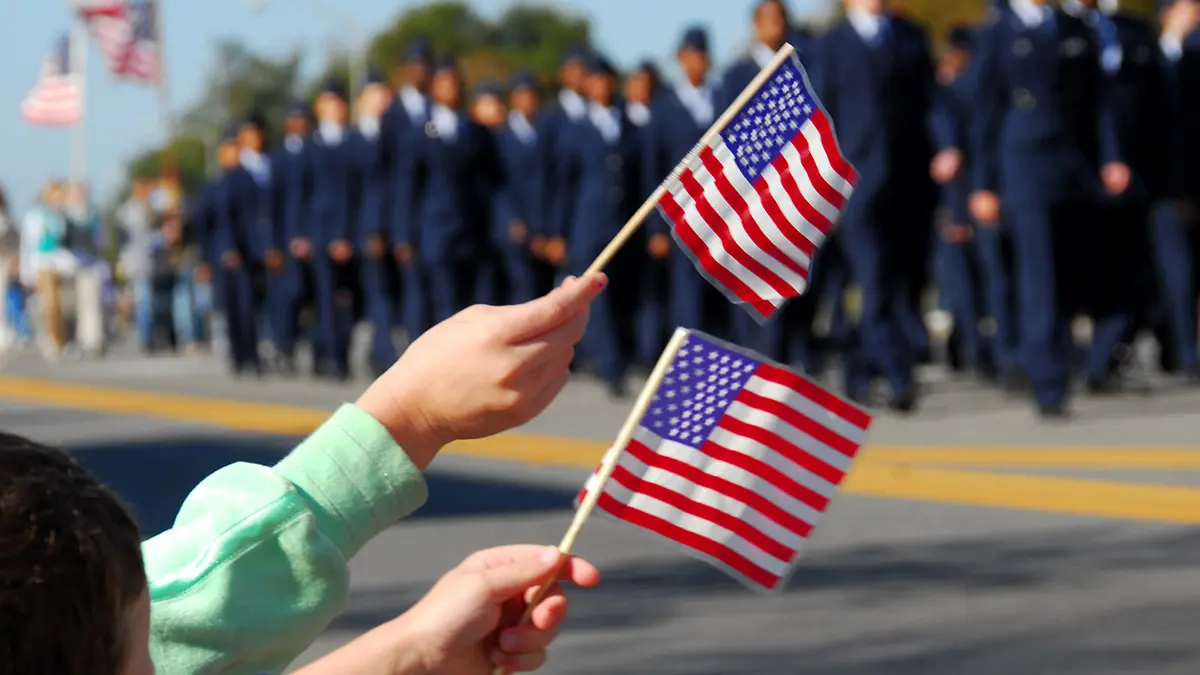 Does your town or city have a special Veterans Day parade? If so, grab the whole family and attend the procession to show your support. To be even more festive, wave American flags and sport a red, white, and blue outfit! VetFriends can help you find the parade closest to you.
2. Donate to a veterans or military organization
From Veterans Affair (VA) hospitals to continuing education and financial aid, many organizations are dedicated to helping veterans and their families. Choose one that appeals to you and send a donation in honor of Veterans Day. Be careful when you are looking for organizations to donate to as you want to make sure it is an official organization.
Purple Heart Service Foundation
Established in 1782, the Purple Heart medal is the oldest award given to combat-wounded veterans of the U.S. military. This program helps all veterans recover and prosper for years to come.
The American Legion
The American Legion was started by Congress in 1919 as a patriotic veterans organization. Today, it is the nation's largest wartime veterans service organization, focusing on support to servicemembers and veterans as well as mentoring youth, supporting communities, and inspiring patriotism.
Veterans of Foreign Wars
Tracing its roots back to 1899, the VFW aims to ensure aid for disabled veterans as well as support for families of deceased or dependent veterans while also inspiring patriotism in communities.
Team Rubicon
Team Rubicon, established in 2010 as a direct response to a 7.0 magnitude earthquake in Haiti, helps unite experienced military veterans and first responders to establish quick and effective emergency response teams.
3. Visit your local VA hospital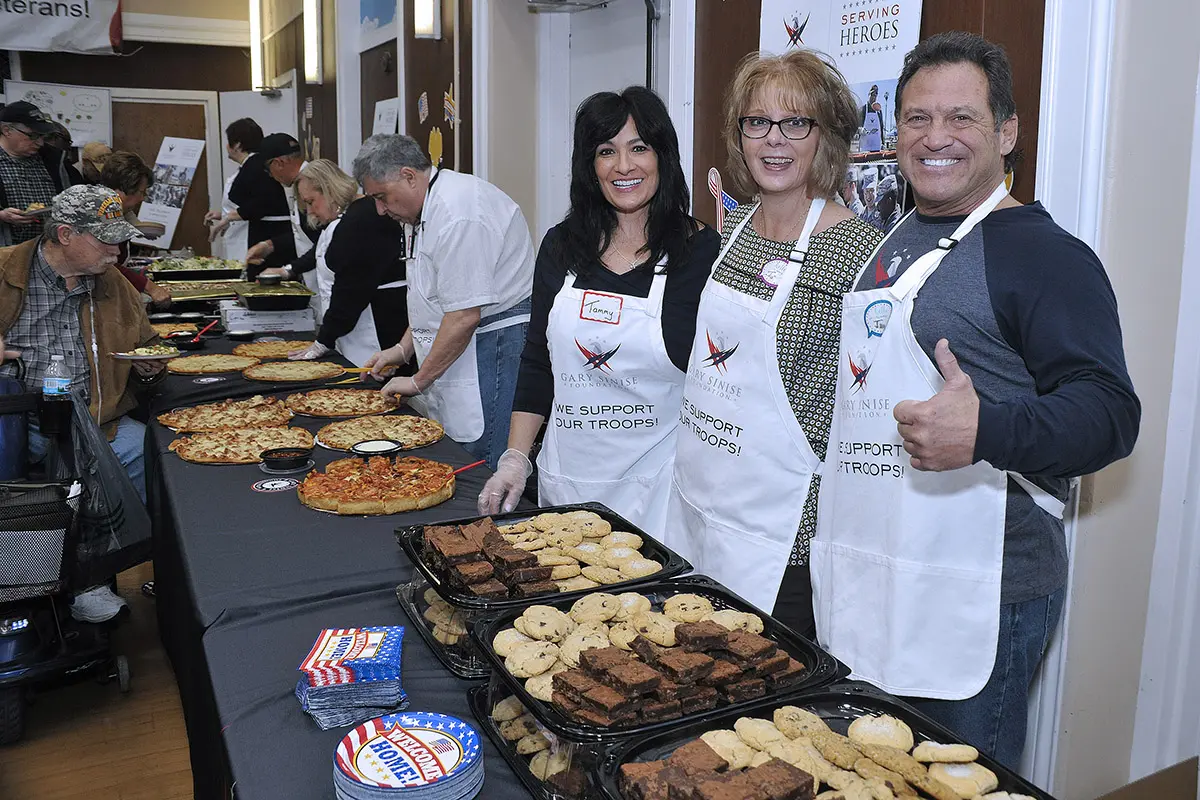 Take some time out of your day to visit the wounded veterans at your local VA medical center. Bring a small gift or care package to make their stay a bit more comfortable, or bring some entertainment, such as a magazine or book. For those that are unable to read to themselves, perhaps you can read to them aloud.
4. Treat retired senior veterans to a meal
Whether it's bagels for breakfast, sandwiches for lunch, or pasta for dinner, stop by your local retirement home and treat the veterans to a meal while you sit and speak with them about their military days. Ask them to share stories and experiences with you — they'll enjoy reminiscing, and you will learn a thing or two as you're brightening their day.
5. Say 'thank you'
Something as simple as a "thank you" can go a long way. If you see men in uniform, be sure to say "Thanks!" You can also express your gratitude by writing a thank you letter to a nearby military installation or deployed troops, veterans, and their caregivers through an organization like Soldiers' Angels. Even thought the recipient may not know the source of the letter, your gesture is sure to be appreciated.
How 1-800-Flowers.com vets honor Veterans Day
We asked a couple of our 1-800-Flowers.com veterans how they celebrate Veterans Day. Here's what they told us.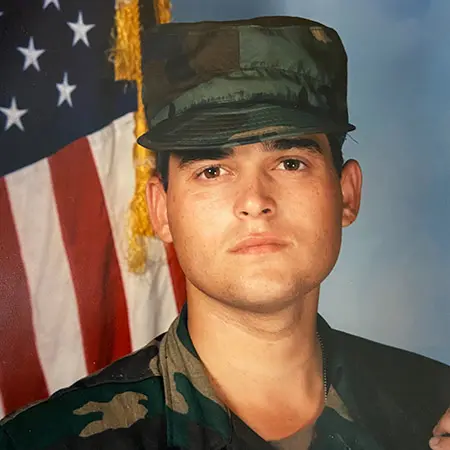 Blair North
U.S. Army veteran and production director for Harry & David
Blair North says, "I will quietly reflect on the sacrifices veterans have made: Being away from family for long periods of time, including holidays. Missing the birth of their child. Coming home with physical and/or emotional scars. Or, not coming home at all." Blair mentioned that he has reconnected on social media with people he served with, and on Veterans Day they will reach out to one another to share memorable stories from their time in the service. "I will share these stories with my children so they can also appreciate the sacrifices we made."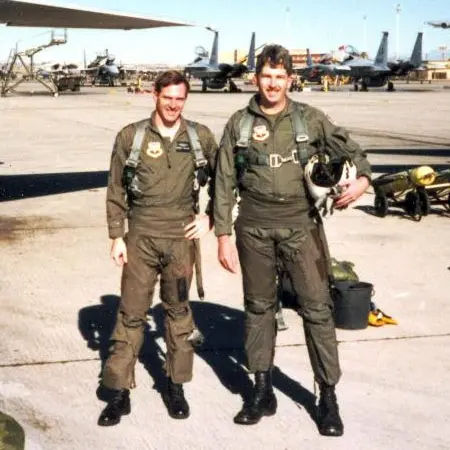 Don LaFrance
U.S. Air Force veteran and vice president, logistics and supply chain solutions for 1-800-Flowers.com
Don LaFrance prefers a similarly lowkey celebration. He typically marks the occasion by reflecting "on the people that really made a sacrifice — their life or health" or visiting a historical cemetery. Since Don's years of service, from 1977 to 1991, he has seen a great shift in the public's perception of veterans. "There were not a lot of positive thoughts around veterans, especially right after Vietnam, so the significant change in attitudes in the past few years is a good way to be honored."
---
Honor veterans with gifts
Let 1-800-Flowers.com help you find the perfect gift for Veterans Day. From flowers to food, plants to personalized keepsakes, we have everything you need to honor the veteran in your life.