Pride Month, observed annually in June, is about celebrating and honoring the people and organizations who have fought — and are fighting — for equal justice and opportunity in the LGBTQIA+ community.
To celebrate Pride Month, 1-800-FLOWERS.COM, Inc. teamed up with Point Foundation, which over the past 21 years has empowered LGBTQIA+ students to achieve their full academic and leadership potential through financial support, a peer community, leadership training, and mentorship. As part of this partnership, 1-800-FLOWERS.COM, Inc. granted $25,000 in scholarships and funding to Point Scholars.
Additionally, you can support the LGBTQIA+ community by making a donation upon checkout across our brand portfolio to continue to fund leadership opportunities for Point Scholars in the future.
Gifts for Pride Month 2023
Another way to show your support is by sending a gift for Pride Month. Our Pride collection features specially curated items that celebrate equality and love for all. Here's a selection of Pride-inspired gifts that anyone would be happy to receive.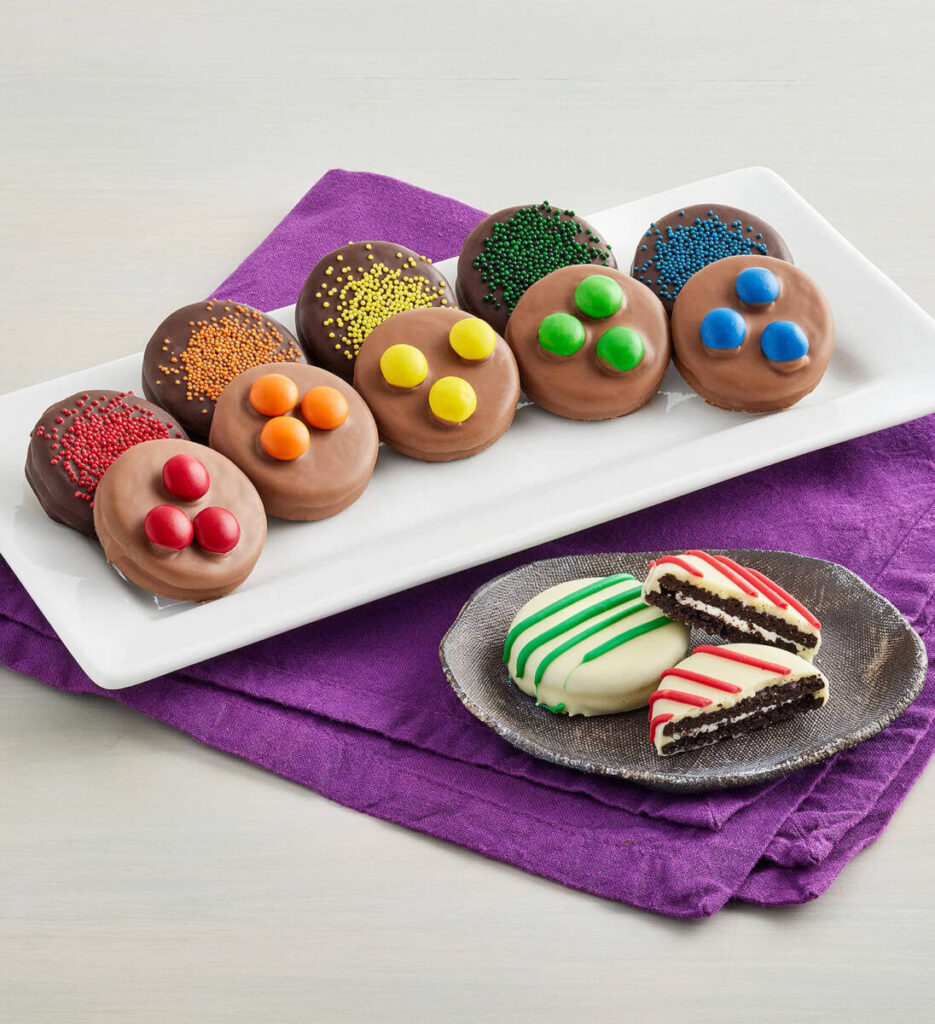 Everyone loves cookies. It's a scientific fact, right? These decadent delights start with chocolate sandwich cookies, which are then dipped in luscious Belgian chocolate and finished with colorful chocolate drizzles or candy toppings. Send them for Pride Month or any other celebratory occasion on the calendar.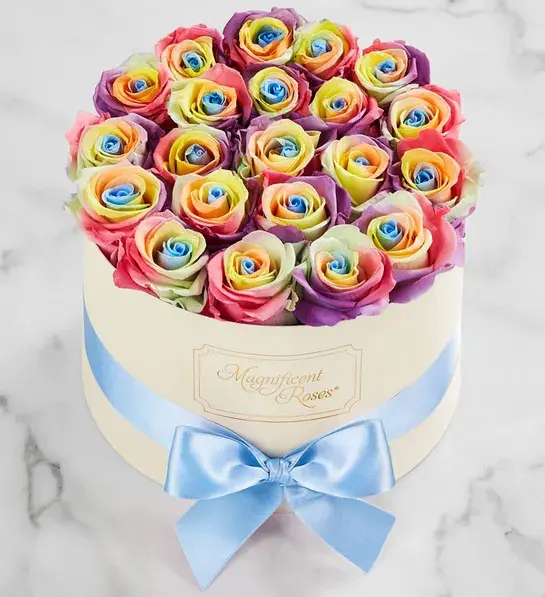 Prepare to be wowed when you untie the blue ribbon on the hat box-style container and open it to reveal the most aptly named flowers: magnificent roses. These polychrome roses are hand-picked from farms around the world, and each petal is color enhanced. Since the blooms are preserved, these roses do not need watering; they will last throughout Pride Month and beyond for up to a year.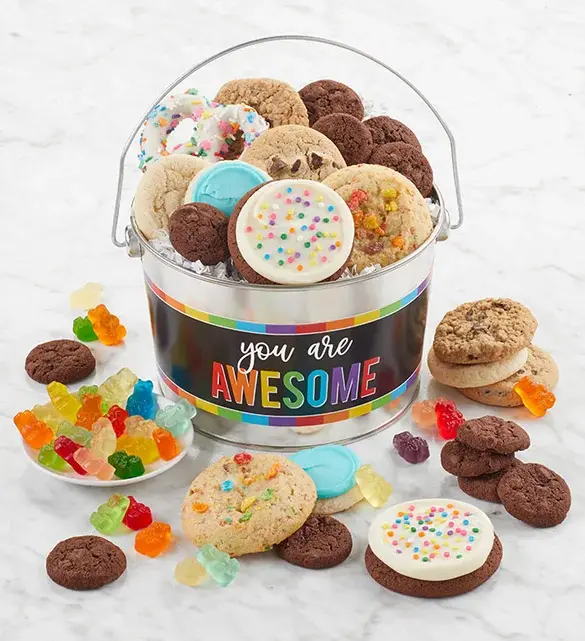 Many of the treats that come in this awesome pail are snack size, but they still pack a ton of flavor! This gift lives up to its name, with such amazing cookies as chocolate chip, buttercream frosted (a Cheryl's mainstay), and even to-die-for fruity cereal. After you have eaten all the cookies, you might just find yourself using the bucket to store more cookies in the future.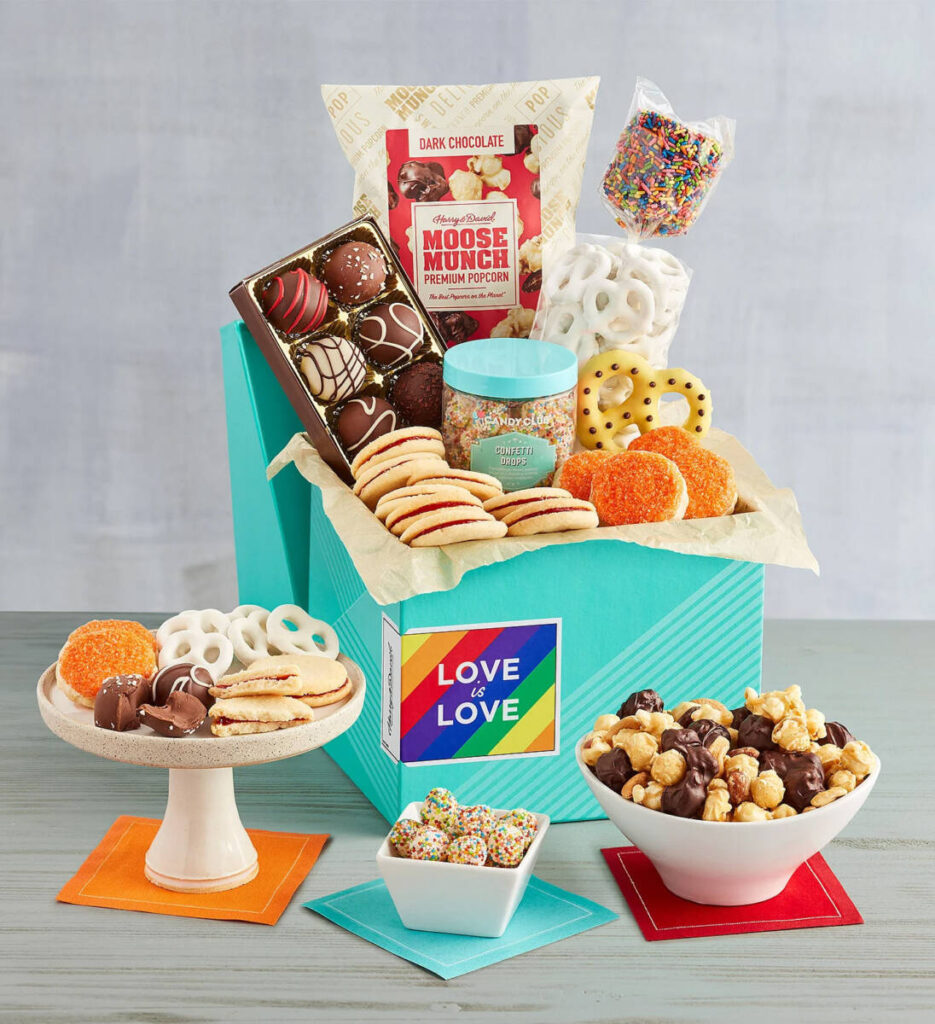 Pride Month is a celebration, and this gift box helps make it a delicious one. Share the love throughout June with such treats as yogurt-covered pretzels, gummy confetti drops, a rainbow marshmallow pop, shortbread cookies with orange sanding sugar, and Harry & David signature truffles.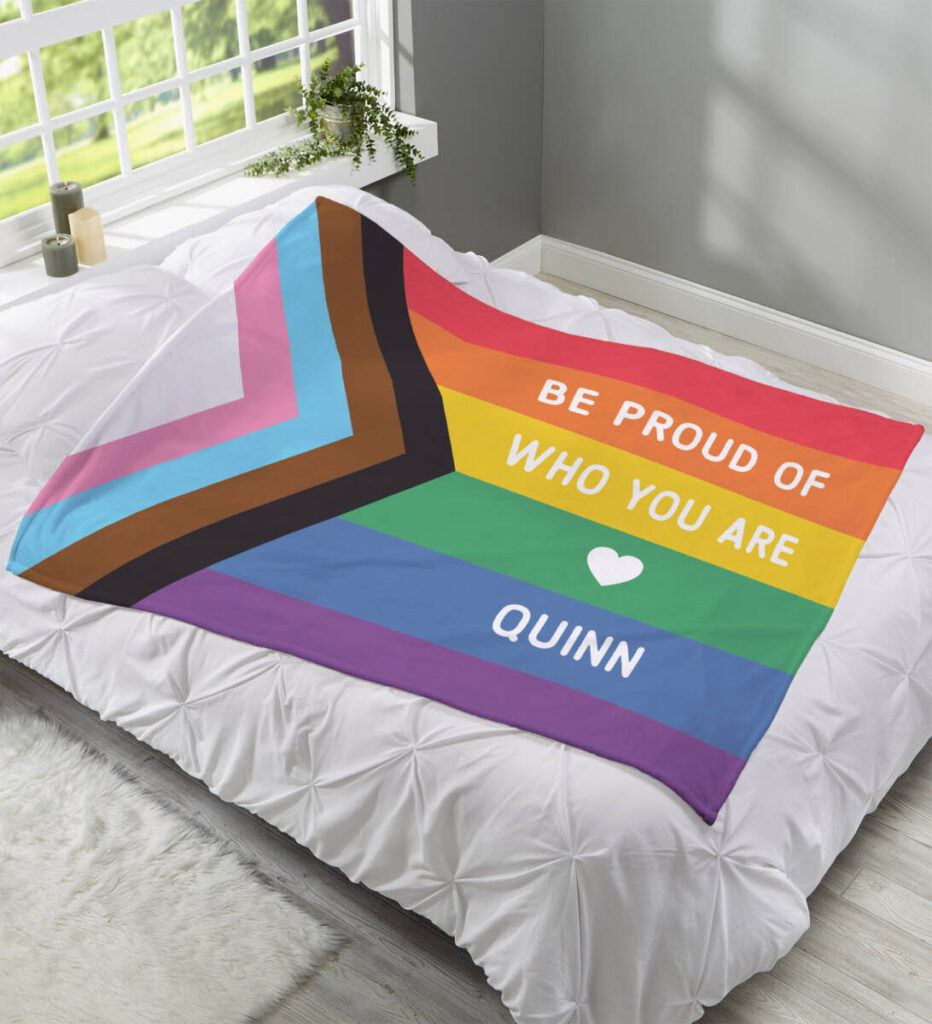 Fleece blankets like this one are perfect for cozily watching a movie with your loved one (don't forget the popcorn…), or talking, or even taking a nap. It is also the perfect size (50×60) to be a throw blanket on your bed. The blanket is silky, soft, and cozy. What else can you ask for?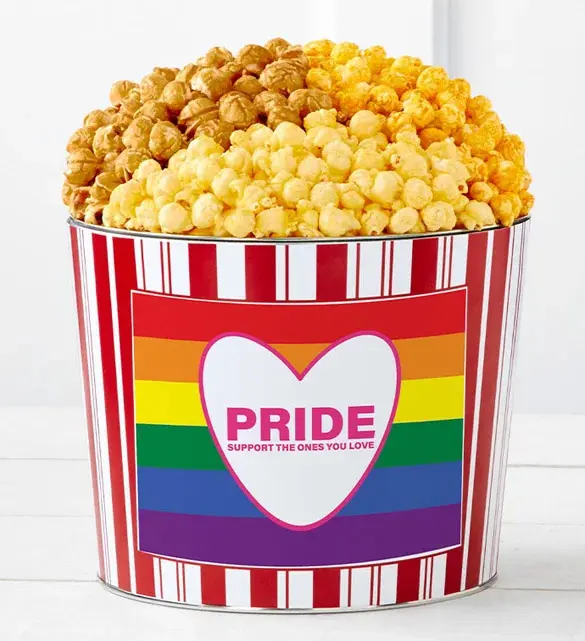 Remember that movie we mentioned, the one you should watch while wrapped in a fleece blanket and eating popcorn? Well, this is the popcorn that complements that movie-watching event. Each piece of gourmet kettle corn pops with so much flavor, you'll be hard pressed to pick a favorite.