Our series "Growing Smiles" explores the challenges faced by America's developmentally disabled adults and the solutions provided by Smile Farms, the primary philanthropic partner of 1-800-FLOWERS.COM, Inc.
It's hard to write about the upcoming hot sauce from Smile Farms without loading up on the clichés. It's made with love. It's all about teamwork. It's a product that benefits lots of people. And it's a sauce that gives back.
That's because all of those are true.
Smile Farms is a nonprofit that trains people with developmental disabilities to work in gardening and horticulture, helping them master new life skills, contribute to a team and community, and take home a paycheck. And, of course, along with those comes a well-earned sense of pride and accomplishment.
This year, all seven Smile Farms partners are planting peppers on their campuses, which means 10 gardens growing about 2,500 pounds of peppers, if the garden gods smile. That should make 6,000 bottles of the hot stuff.
"Over 250 Farmers will be growing the hot and sweet peppers this season," says Diana Martin, managing director of Smile Farms. "Planting began on May 19, and we plan on an October harvest."
The perfect pepper plan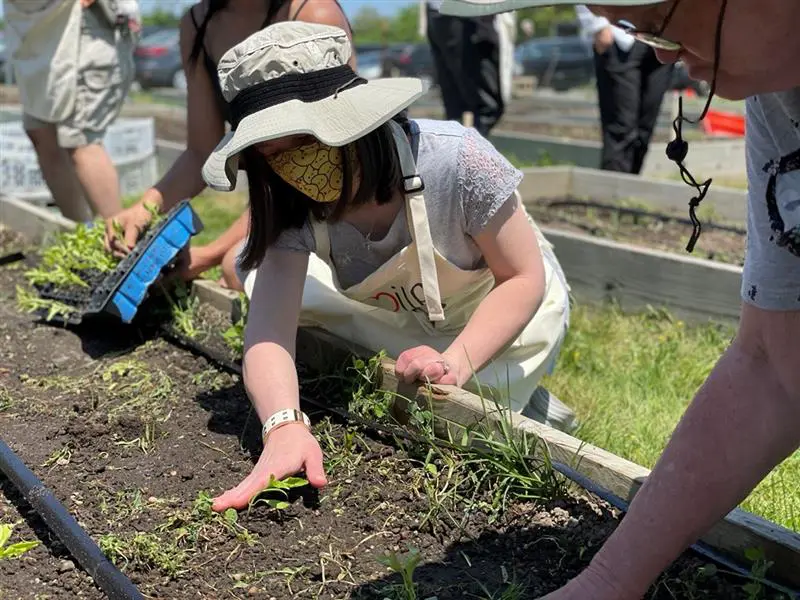 Smile Farms is working with Brooklyn Grange, a commercial urban farm that operates the world's largest rooftop soil gardens — it grows on three roofs in New York City and harvests more than 100,000 pounds of organic produce a year.
The new sauce will be made with peppers grown by Smile Farmers and use Brooklyn Grange's tried-and-true hot sauce recipe.
"Phoebe Tran, our garden manager, will be visiting each campus once a month to supervise the growing of the peppers for the Smile Farms hot sauce," explains Michelle Cashen, project manager at Brooklyn Grange.
Michelle lists a slew of peppers with interesting names: The sweet peppers being planted by Smile Farms are Carmen, Escamillo, and Roulette. The hot peppers are Flaming Flare (yes, it sounds a bit dangerous), Hot Paper Lantern, Hungarian Hot Wax, Krimzon Lee, jalapeño, and habanero.
She says the peppers "will be especially good for hot sauce because they are unique, high-yielding, and very flavorful, giving lots of juice. They have a lot of meat to them, and are also bigger than some chile peppers."
Source of inspiration
At the Smile Farms partner League Education and Treatment Center (LETC) campus in Brooklyn, Mark Handelman had the inspiration to create a hot sauce featuring peppers grown by Farmers on his campus. The idea was to use sales proceeds to help fund the site's gardens and foster pride and satisfaction when the Farmers see people enjoying the fruits of their labors.
BurnAbility is the catchy name of the LETC hot sauce, created with Brooklyn Grange, and Phoebe Tran still consults at the LETC campus once a week.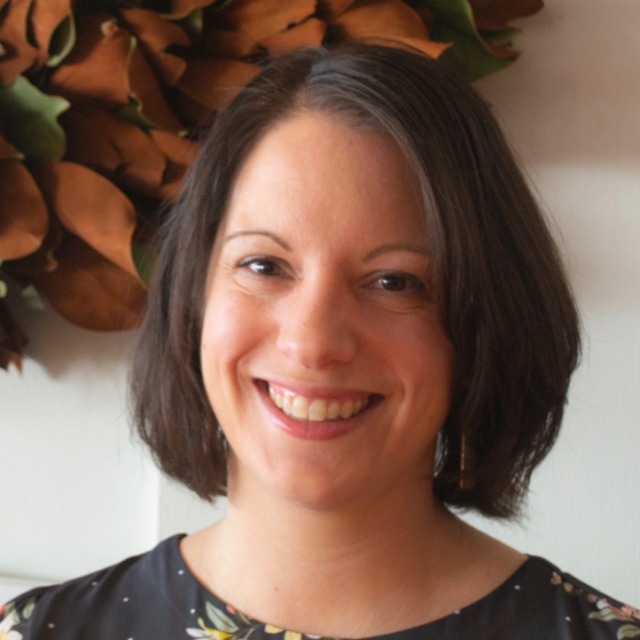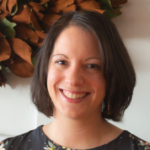 We want to put something out into the world that says people with disabilities can do everything you can do, and things that maybe you can't do.
Diana Martin
Managing Director
Smile Farms
LETC program staff say they are delighted with the expertise the Brooklyn Grange team offers: "The Farmers have learned how to employ organic and sustainable methods, including the use of compost, companion planting, and how to attract pollinators and 'good pests,'" they say. "The farmers are responsible for seeding, planting, tending, weeding, watering, fertilizing, harvesting, storing produce, and composting."
Louis Pelino, director of Workforce Development for CFCS/LETC, stresses that it's not just peppers that grow from the farm. "I can tell you that the farmers derive immense satisfaction from working on the farm and producing a product that they can be proud of," he says. "They are excited to come to work every day and are eager to learn new parts of the process. Each person has found new ways to excel. For most of them, working at the farm is more than a job. It's part of their identity, for which they are very proud. The paycheck doesn't hurt either — payday is a very exciting day here!"
When LETC started its pepper project in 2019, Smile Farmers at the campus grew and harvested 337 pounds of hot and sweet peppers that eventually turned into 1,000 bottles of delicious red and green hot sauce.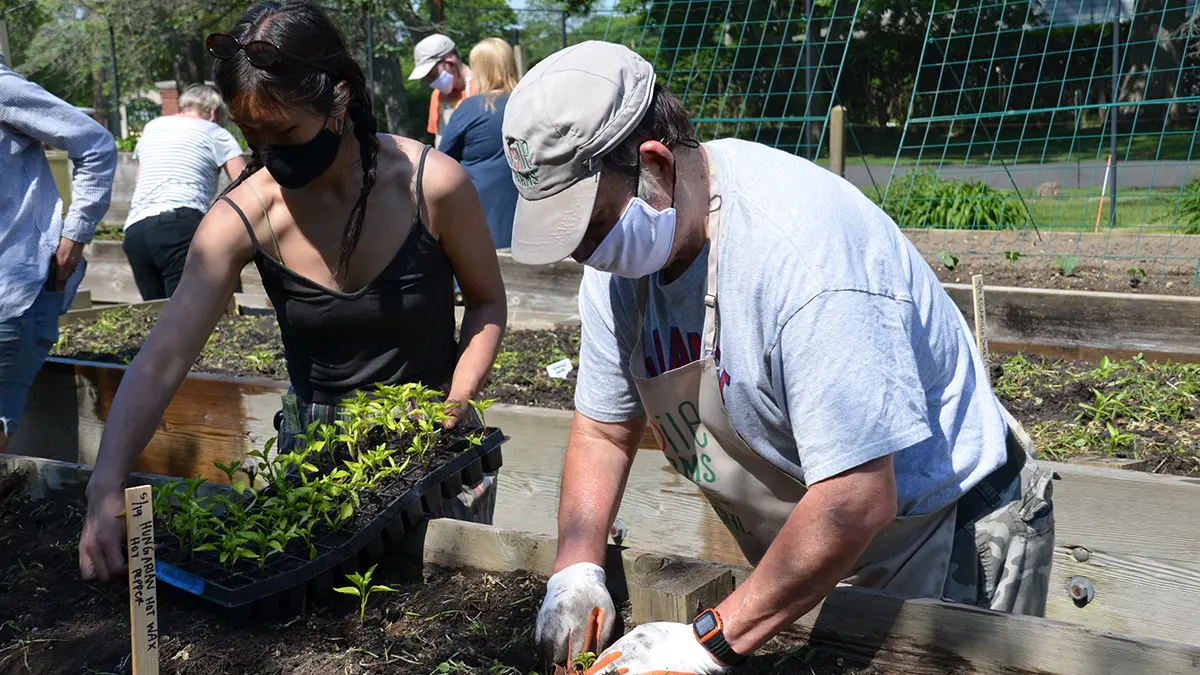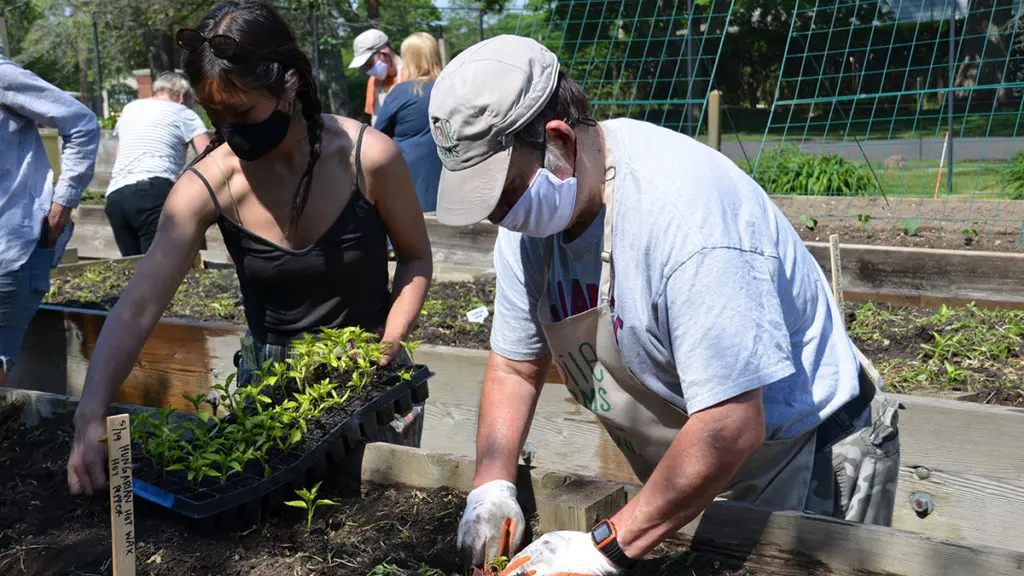 Sauce specifics
So, inquiring spice connoisseurs want to know: What will be the flavor profile of this new Smile Farms sauce? Michelle is happy to share everything but the secret recipe:
"The characteristics of the Smile Farms hot sauce are that it will be mild to medium in heat and very flavorful," she says. "Fresh herbs and the variety of peppers will make a difference — we are not using extracts as other recipes do." One thing that will not be in the hot sauce? Artificial ingredients.
Shining a light on artists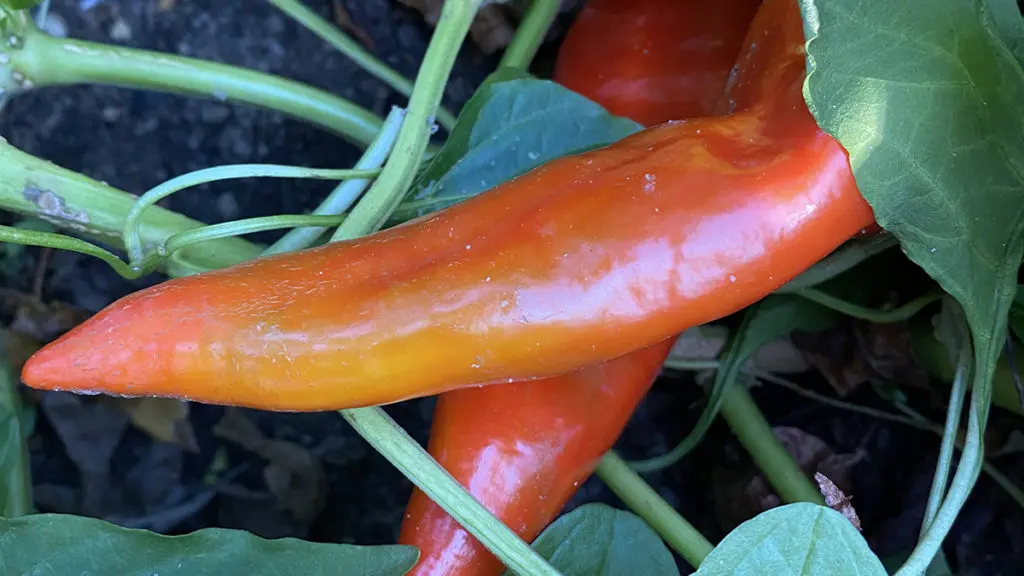 The labels for the hot sauce bottles have had as much thoughtful input as the choice of peppers. For starters, the lively pepper character on the label is "Patty Pepper," named in honor of Patty Altadonna, assistant to 1-800-FLOWERS.COM, Inc. Founder Jim McCann. The background is artwork from the Farmers themselves. "The Farmers at the Viscardi Center made the artwork for this year's bottles, and every year we will feature art from a different partner," says Diana. The artwork on the first labels is an orange and red design that conjures up peppers, heat, and flame.
Diana's face lights up when she talks about the hot sauce labels: "Our partner organizations tell us they have people who are just amazing artists," she says.
"We want to put something out into the world that says people with disabilities can do everything you can do, and things that maybe you can't do," she explains. "Smile Farms is not limited to gardening, even though that's where we started — we want to bring that awareness in a much larger way. We see the label as a way to highlight those other skills as well."