Your wedding day is one of the most important days in a couple's life. And while that's certainly true, it's also a big day for their parents. Your wedding is the final piece to the puzzle, signifying that you're not their little baby anymore — heck, you may soon have your own little babies. But that's why the father-daughter and mother son dances have become so popular over the years. In those few minutes, you have the opportunity to tell your mom and dad, "thanks for everything you've done." But in order to set the scene for the perfect moment, you need to have the perfect music. If you're getting ready to head down the aisle, as well as the dance floor, here are a few songs that will make for an unforgettable father-daughter and mother-son dance.
For the Father-Daughter Dance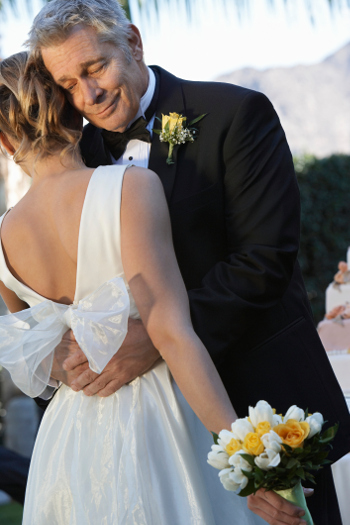 Butterfly Kisses
By: Bob Carlisle
Remember when your dad would tuck you into bed and kiss you goodnight? You might not have realized it at the time, but you were probably kissing him goodnight too — but with butterfly kisses. If you give someone a butterfly kiss, it means your eyelashes brush up against their cheeks. Bob Carlisle's famous song may have popularized the term, but it's something fathers spanning decades remember experiencing.
How Sweet It Is (To Be Loved By You)
By: James Taylor
How Sweet It Is, by James Taylor proved that a father-daughter dance doesn't necessarily have to be slow and sappy for it to still be beautiful. This is a great choice for brides looking to ditch the traditional slow dance in favor of a more upbeat dance number. After all, this is a celebration!
Through the Years
By: Kenny Rogers
If you can't imagine anything you and your dad can't do together, Through the Years is a perfect choice for fathers and daughters who have been through everything there is together.
Always Be Your Baby
By: Natalie Grant
In all fairness, the father-daughter dance at any wedding is usually a tear jerker, but Always be Your Baby might just put you, your dad, and your guest's emotions into overdrive.
For the Mother-Son Dance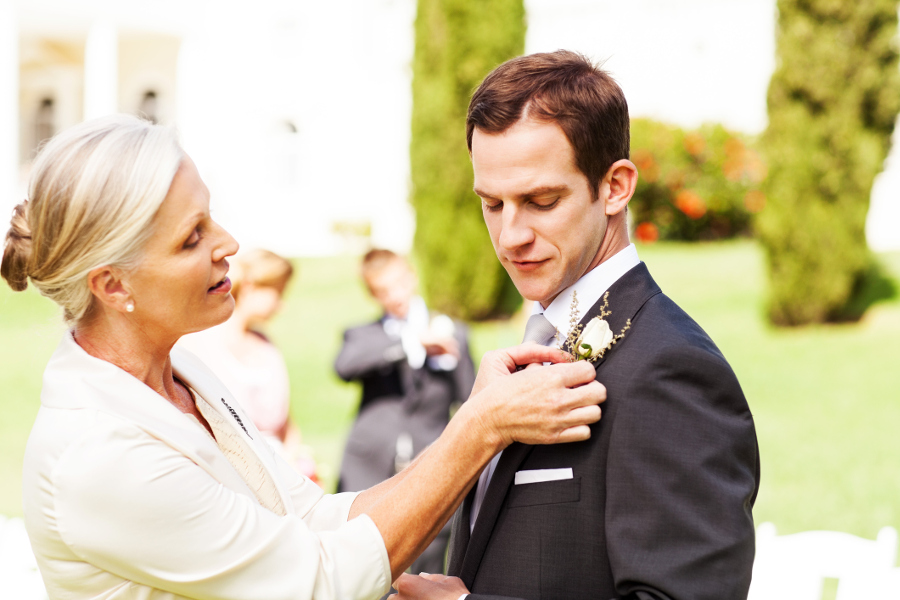 A Song For Mama
By: Boyz 2 Men
This is definitely one of the more out of the box, modern choices, but when you listen to the lyrics, you'll understand why it has become an extremely popular mother-son dance song. When you think about it, what better band to sing about your child growing up (i.e., going from a boy to a man)?
In My Life
By: The Beatles
A mother's love really transcends all others. So we know that of all the friends and lovers you've had on your journey throughout life, your love for your mom remains the strongest. The song also has a tempo that's easy to follow, so it's a great choice for those of us with, let's just say, not the best rhythm.
What a Wonderful World
By: Louis Armstrong
"I hear babies crying. I watch them grow. They'll learn much more. Than I'll ever know. And I think to myself. What a wonderful world." If that line alone doesn't leave everyone at your reception in tears, we don't really know what will.
My Wish
By: Rascal Flatts
When it comes down to it, all a parent really wants is for their child to have a great life — one filled with big dreams and small worries. This song also comes in at one of the longer songs on our list, at a staggering 4 minutes 10 seconds, but it can easily be cut down to a comfortable minute or two with just a little handywork on the computer.
Now that your playlist is all taken care of, what's the next step of your wedding prep? If it's flowers, we've got you covered on everything from table centerpieces to the bride's bouquet!