To many, the start of June signifies the start of summer; the return of a much longed-for friend, stopping by to bring the gift of energy, laughter, and happiness. Those born in this sunny month reflect their June birth month with their cheerfulness and unmatched sense of humor.
June Birthday Fun Facts
June Birth Stone: Alexandrite and Pearl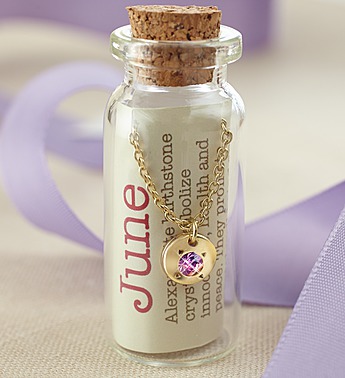 Did you know that June actually has 2 birth stones?! Read on for some fun facts and history about the two stunning June birth stones – the alexandrite and the pearl.
Green in some forms of light and red in others, the Alexandrite stone is one of the most unique and beloved stones in existence. Named after the Russian Czar Alexander II in reference to the fact that the stone's changing colors mirrored that of the Russian flag, Alexandrite was first discovered in the 1830s in the Ural Mountains of Russia.
The Pearl, on the other hand, is a more common but equally stunning stone, known in history as the "Queen of Gems." The pearl has had a long history almost as rich as the gem is beautiful. From adorning the clothing of Queens and Pharaohs to being used as symbols of wealth and power, pearls continue to this day to be a strongly sought-after stone.