CARLE PLACE, NY – On Thursday, April 23, 2015, a group of enthusiastic children of 1-800-Flowers.com employees visited the offices to celebrate Take Your Child to Work Day.
The were first greeted by Maureen Paradine, Senior Vice President of Human Resources where they were given a run-down of the fun activities they had in store for the day. After the greeting, the children were joined by Jay Coronel, Director of Vendor Relations where they learned all about growing flowers.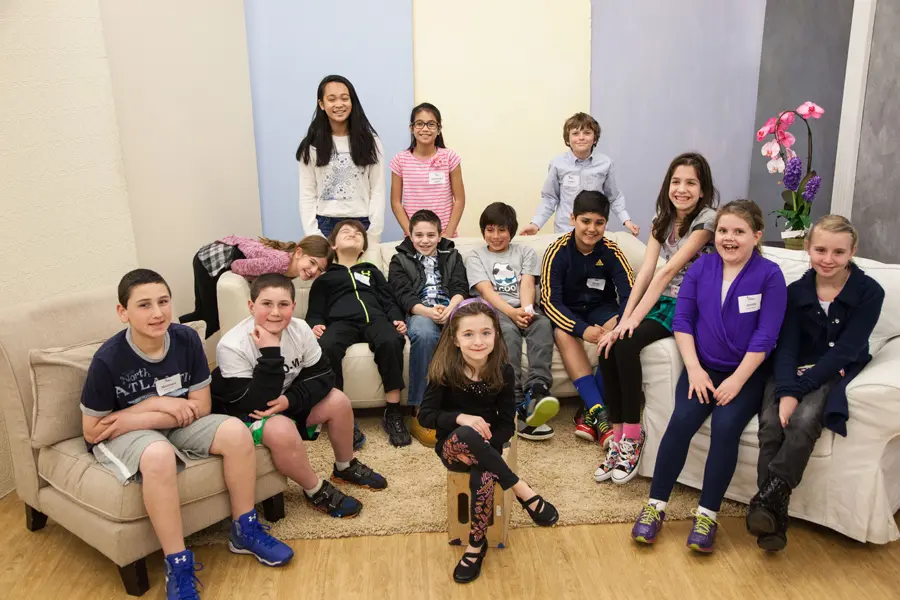 After they've had their fill of floral fun, Diana Wrenn, Associate Designer at Fruit Bouquets guided the children through a presentation all about Fruit Bouquets! The children were treated to a fun presentation where they learned about the fun possibilities with fruit and even had an opportunity to decorate their own fruit with chocolate and decorative sprinkles.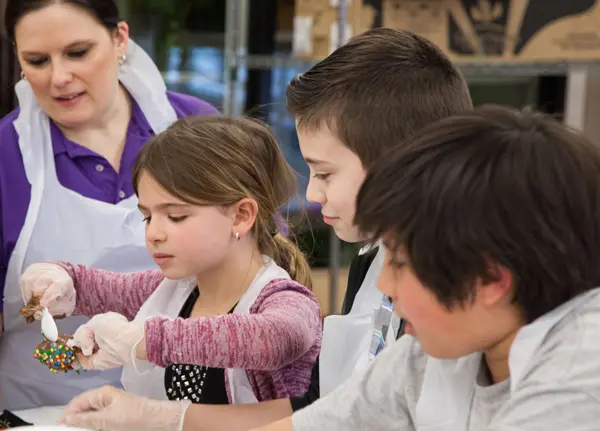 After their sweet fruit seminar, the children continued to channel their creativity with a fun floral arranging class at our own 1-800-Flowers.com Carle Place retail store! After they created their own floral arrangements, the fun didn't stop there! The group was then joined by Jessica Banker, Manager of Interactive Marketing from the Great Food Brands, to give them an overview of our Great Foods portfolio while separating the children into groups to prepare for their planned group project.
At this point, the children certainly earned their lunch! They were treated to a pizza lunch joined by their parents where they could share their experiences from the first part of the day.
Once lunch was over, the children were treated to a tour around the office where they could catch a glimpse at how their parents work. The children then took part in a fun and relaxing activity to finish up the day; with help from Fine Stationery, they had the opportunity to make their own personalized cards. They were then picked up to be taken home by their parents, where they were anxious to share all of the fun things they had learned and experienced from the day!