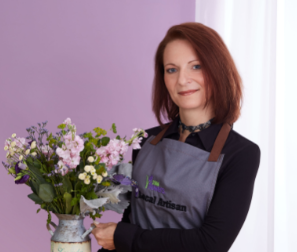 To kick off the festive season of appreciation and gratitude, here at 1-800-Flowers.com we reached out near and far—to some of our florists around the country, to workers at Smile Farms, and to people at our Long Island headquarters—and asked them to share what they're thankful for, and how they enjoy counting and sharing their blessings.
"I'm most thankful for a very supportive and loving family," says Erika Kiss of Sandra's and Donath's Florist in Manhattan. "Sticking together… nothing is impossible."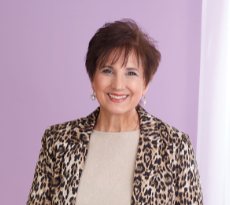 Rita of Seifert's Flower Mill in North Canton, Ohio is most thankful for her faith. "I'm known for saying, 'You have the power.' I could not have this confidence without my gift of faith," she reports, adding: "I want to thank my husband, family, and friends. This business is demanding, so it's wonderful having a great support team." Kiss feels the same, especially about her mom. "I'm lucky that my 78-year-old mother is my business partner. This allows me to spend extra time with her on a daily basis."
Do florists fill their own homes with flowers for the holidays? "Yes," Rita reports. "Flowers let your family and guests know they're special. No matter where you live or the size of your home, flowers bring joy to all!" Kiss's home is filled with flowers too. "I want to raise my daughter to see how much love, dedication, and planning goes into having a successful holiday at home while still making sure your customers have a magical holiday as well," says Kiss.
---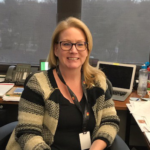 At 1-800-Flowers.com headquarters in Carle Place, many were eager to share what they're most grateful for, what their favorite traditions are… and one memorable story about a turkey.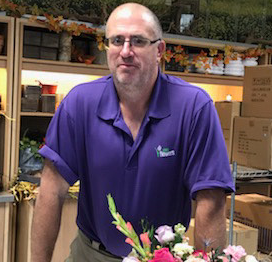 "I'm thankful that for the first time in more than ten years my entire immediate family will be together for Thanksgiving," says Kelly, a graphic designer, one of several who mentioned family. "I'm grateful for my niece," says Lisa, a vice president of marketing. "She's six and can find joy and laughter in everything she does. She's my favorite person." Says Pete, of the Business Gifting Services department: ""I'm grateful for my family, of course, and for my father beating cancer this past year." Tim, vice president of florist operations, is thankful that all of his daughter's hard work practicing soccer paid off. "She's now the goalie of her team," he reports, "and she loves it."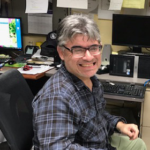 It's not just family, though. "I'm grateful to be able to meet and talk to all the people I deliver flowers to, at Thanksgiving and throughout the rest of the year," says Brian, who works in the 1-800-Flowers.com store in the building (and recently, thankfully, walked away from a serious car crash with just a scratch). Brian G. will be at his sister's house for dinner this year, and he didn't need to think long before deciding what he's grateful for: "Happiness," he says.
Then there's the food, both making it and eating it: "My mom, my aunt, my cousin, and I spend the entire day before cooking for a giant Italian feast. We have a seven-course meal at my aunt's house," says Amanda, a product development manager. "Yes, we wear stretchy pants."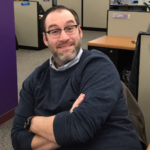 "My family has about 25 people at the table now," says Michael J. in Display Marketing, "but we were once up to 50. We also used to hunt for the turkey that my grandmother would cook. We've been having a pumpkin pie eating contest for years." Michael S. in Legal tells us: "Someone has to make my great grandmother's stuffing. It's awful, but it gets made every year. Seriously, it's horrible even when made well."
(Opinions on cranberry sauce varied. Some favor the canned, jellied variety. Others prefer it fresh, homemade. Still others avoid the condiment—and the controversy—entirely.)
Thanksgiving is an occasion for traditions, especially, and there are some unique ones, like Pajama Thanksgiving: "My whole family wears pajamas for the holiday, some 20 people ranging in age from 2 to 68," says Edward. "One year," says Michael S., "the whole family, as young as 7, as old as 80, all wore turkey hats we'd made from construction paper. There's a great photo of all of us around the table." Pete tells: "We play an annual flag football game—dads and kids—on Thanksgiving morning." (More than one person who used to play football on Thanksgiving now enjoys just watching it on TV.)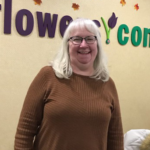 And, finally, there's the memory shared by Jeanne, 1-800-Flowers.com's cherished receptionist:
"My grandmother, who we called Nana, born in 1900, every year for many years told the story of winning a turkey—a live turkey—at a movie theater in the Bronx, where she lived in her late teens or early twenties. She entered a raffle, her number was called, and she was given a live turkey to take home. So she walked it home on the end of a string. This was about a week before Thanksgiving. For the holiday, the family cooked the turkey… but Nana couldn't eat it. She used to tell this story while we ate Thanksgiving dinner. Every year."
---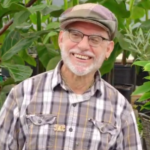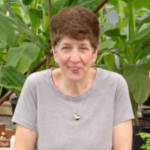 A visit to Smile Farms at IGHL in Moriches, New York—where developmentally disabled adults grow and tend flowers, plants, and fresh produce—provided an opportunity to speak with some truly appreciative individuals.
Thomas, for one, is grateful for the people at Smile Farms, but he's especially thankful for his sister. Michele, a farmer for 20 years is thankful to be able to help others, and for her health. (Her favorite thing about Thanksgiving, though, is "turkey," she says. "Turkey, stuffing, mashed potatoes, apple pie, pumpkin pie, and cheesecake!")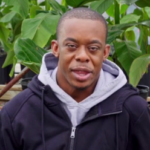 Justine is thankful for her family and friends at Smile Farms and at home. "I love it here," she says. Casey agrees. "I'm very thankful for the job that I have now," he says. "I would like to say thank you to Eileen and the rest of the staff."
And Ashley is particularly thankful for her friend Sara. "I love her," Ashley says.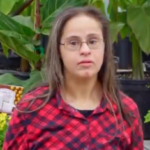 Everyone at 1-800-Flowers.com—and at our entire Family of Brands—hopes this Thanksgiving will be an enjoyable holiday full of good food, warm memories, and opportunities for one and all to express ourselves to those who mean the most to us.
To start things off right, click here to view a video filmed at Smile Farms.