Top O' The Mornin' To Ya!
March 17th is St. Patrick's Day and what better way to start the day than with a plate of hot homemade Irish soda bread scones, a cup of Irish tea, and an Irish Eyes cocktail? Add some unique Irish inspired floral decor and you're ready for the perfect Irish breakfast!
"Green Tea" Roses & Irish Soda Bread Scones
In this case, the tea is a bouquet of fresh "green tea" roses, to go along perfectly with the Irish breakfast tea of your choice! Match your tea and the tea cup of green roses, with Irish Soda Bread scones (recipe below), and you have the perfect start for your Irish breakfast!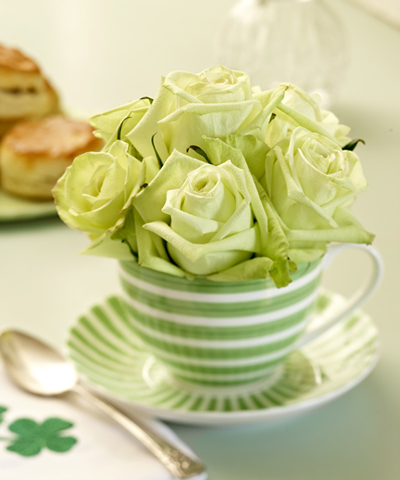 Continue Reading…