For those of you who garden, you're well aware that an annual flower bed (though very beautiful) can be a lot of work. You have to fertilize the soil, plant the seeds, nurture the flowers, only to pull them out once Old Man Winter comes knocking on your door. Then, you start the process all over again when the temperature begins to rise. That's why even avid gardeners and plant enthusiasts have found a fondness for perennials. With summer around the corner, starter plants can be purchased for faster results!
What are Perennials and Why do we Love Them?
Contrary to popular belief, a perennial isn't the name of a flower, but rather a term used to describe a broad range of flowers and plants that live for more than two years, while annuals only live for one growing season. Every homeowner wants a beautiful garden in front of their home, but busy schedules prevent most people from having the time to care for one. Perennials' low maintenance and annual blooms have made them a popular choice for homes across the country.
Some of our Favorites
Black-Eyed Susan
With a black-eyed susan, you get the best of both worlds. This plant has become extremely popular over the years because while it closely resembles a sunflower, it requires almost none of the maintenance.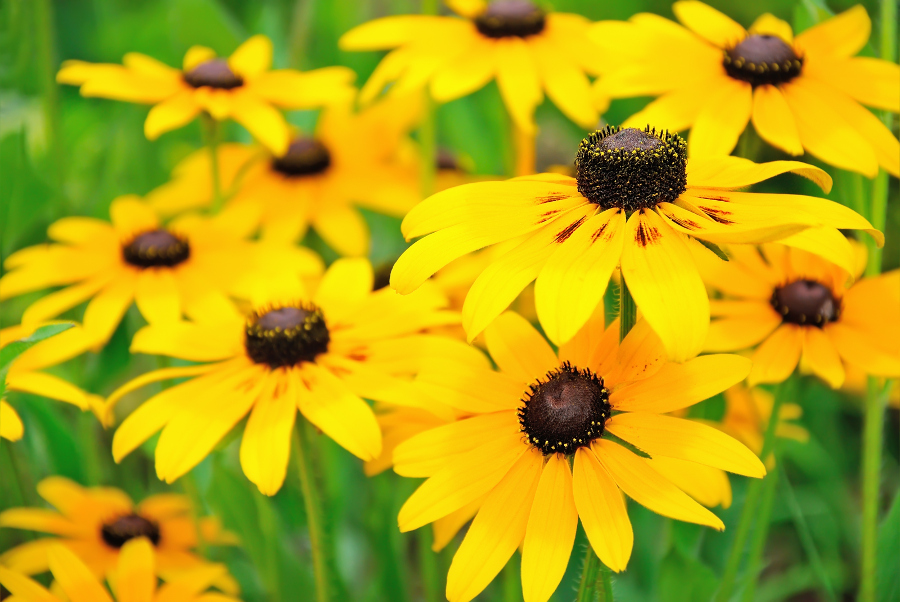 Continue Reading…