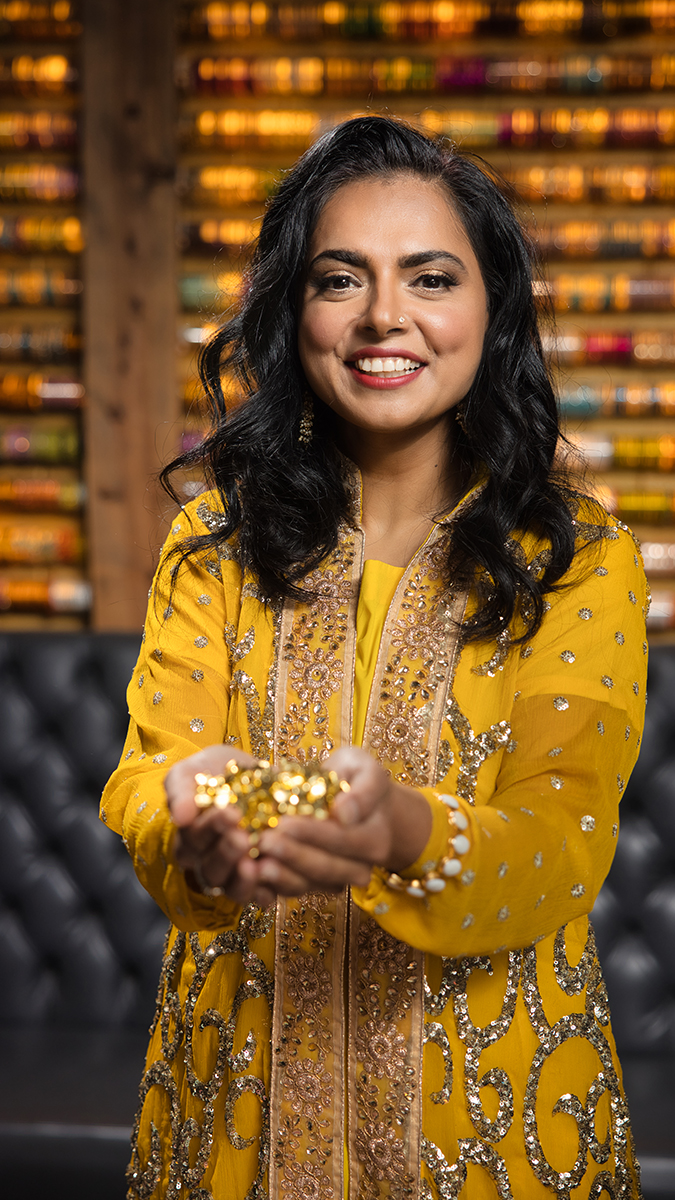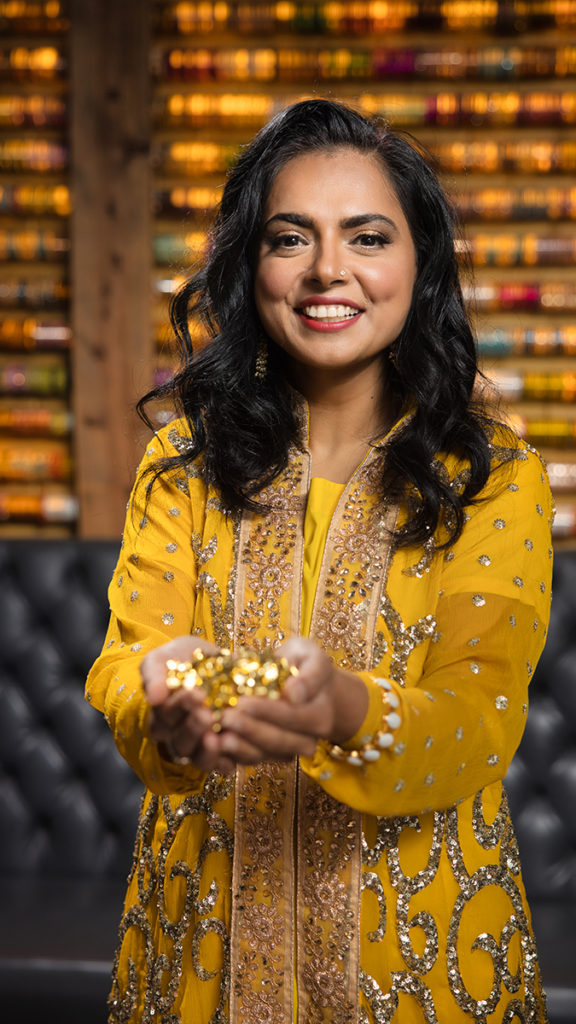 Diwali is the annual festival of lights during which Hindu, Sikh, and Jain communities celebrate the triumph of light over dark, good over evil, and knowledge over ignorance. Historically a five-day religious holiday in India, Diwali has expanded to include both non-secular and secular celebrations across the globe, many of which are scaled back to a single day.
Along with marriage and the birth of a child, Diwali is revered as an auspicious occasion, one of prosperity and luck. The third day of Diwali pays homage to the Hindu goddess Lakshmi, a powerful deity who bestows blessings of good fortune upon those who honor her. Lakshmi is believed to appreciate beautiful aesthetics and tidiness. She also is said to have a taste for sweet foods and aromas because they're fulfilling to the soul.
We recently caught up with culinary talent Maneet Chauhan — celebrity chef, cookbook author, Food Network star, restauranteur, and co-founder of Nashville-based Morph Hospitality Group. She gives us a peek into her Diwali celebration plans and how she adds a modern twist to centuries old traditions.
Festival of lights and a feast for the senses
One of the most unique and compelling aspects of Diwali is the notion of go big or go home. "Diwali is about going all out: colors, sounds, smells, sights," Chauhan says. "It's sensory overload."
This means fancy, sparkly clothes and dancing lights to tantalize the eyes, uplifting, dance-inducing Hindi and Bollywood music for the ears, bouquets of fresh, fragrant flowers for the nose, and boldly flavored Indian dishes to delight all five senses in a single bite.
If you've never had the pleasure of attending a Diwali celebration, the experience will feel familiar in many ways. There is an air of solemnity coupled with significant joy and merriment. "I always draw the analogy of Diwali being a cross between Christmas and Fourth of July," Chauhan says.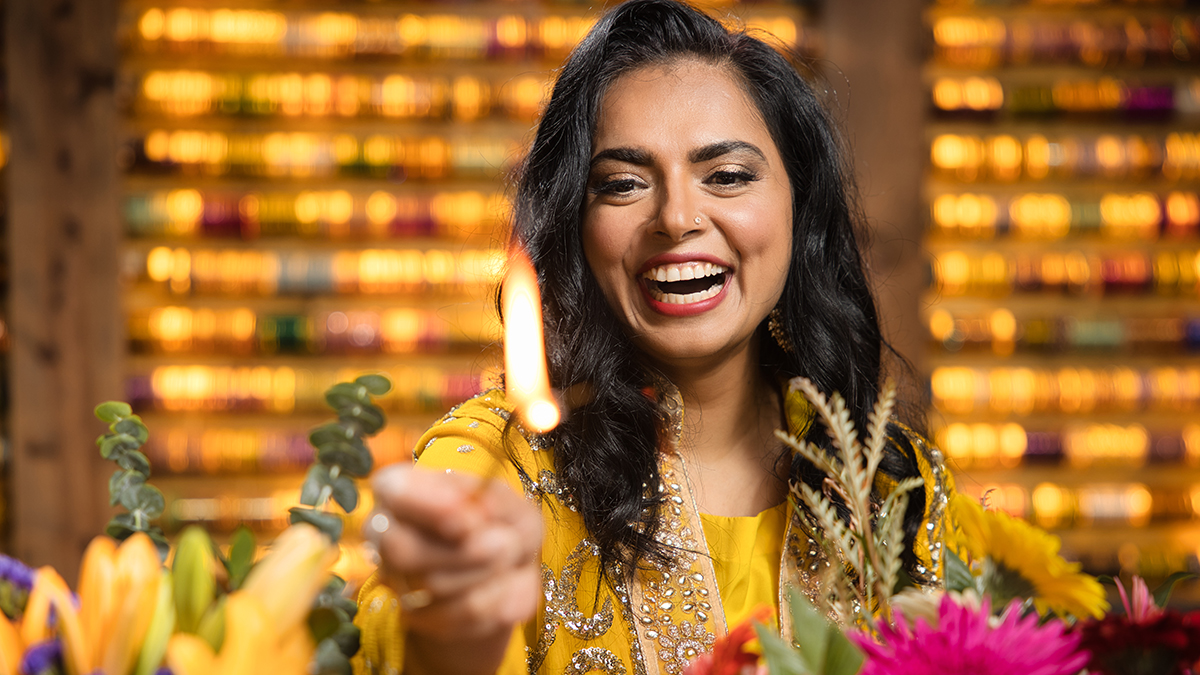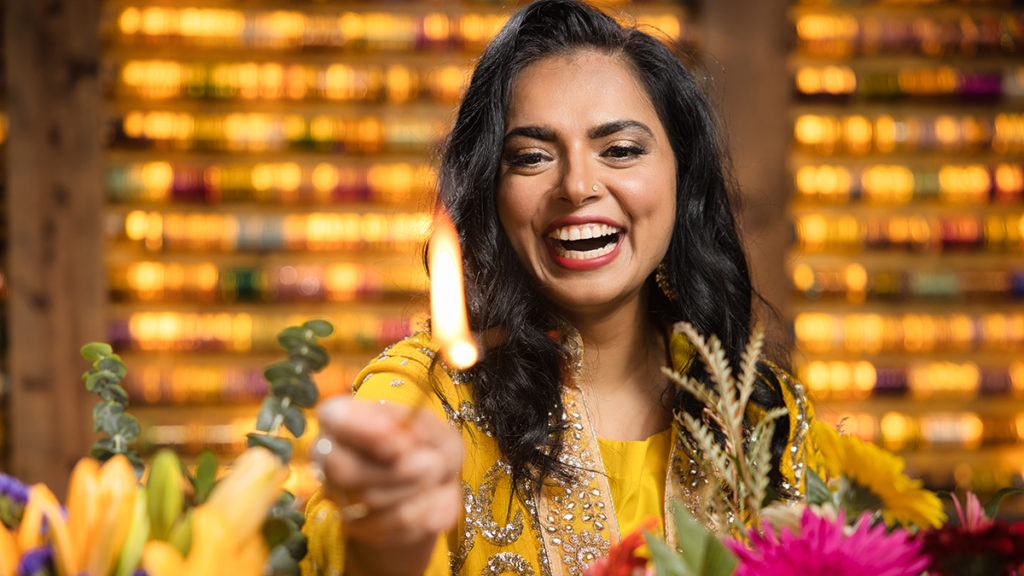 Flower power and Diwali celebrations
Chauhan takes a more practical approach to designing her rangoli, using only flowers and petals, and skipping colored powders altogether. "They make quite a mess indoors," she jokes.
In India, marigolds are predominantly used in rangoli as they are considered an auspicious flower. Since stems of marigolds aren't easy to come by in the U.S., Chauhan tweaks this tradition to focus more on the color of the flowers than the type.
Her go-to Diwali flower of choice? Roses, which Chauhan buys in a range of bright, autumnal hues. "Rose petals are absolutely beautiful, and they are great fillers in the rangoli design and on the tabletop," Chauhan says.
Chrysanthemums ("mums") — in particular, seasonal pelee mums — also make great alternatives to marigolds.
Pass the puri please
Diwali is also a festival of food, and lots of it. "We spend two or three days before Diwali cooking…making things which take a really long time as a family," Chauhan shares. "It really brings us together."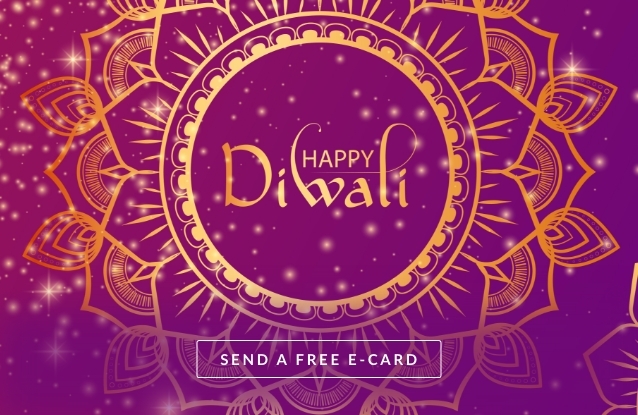 A Diwali dining table is typically festooned with flowers, garlands, and candles, and laid out with tons of sweet treats, such as ladoo and gulab jamun, and a selection of chaat, savory street snacks found at food stalls, carts, and train stations across India.
"I call chaat the Indian version of nachos," Chauhan says. "They have different layers and textures and ingredients, and you can make it seasonal or according to your taste buds."
Chauhan and her husband, Vivek, try to incorporate many of the tastes from their own childhoods into the family's modern-day Diwali celebrations. Iconic chaat made for Diwali include bhel puri, pani puri, and aloo chat, all recipes found in Chauhan's latest cookbook, "Chaat: Recipes from the Kitchens, Markets, and Railways of India." "One of the big things about Diwali for us is encouraging the kids to enjoy what the traditions are and being proud of where they came from," Chauhan adds.
How can everyone celebrate Diwali?
Like many in the Indian diaspora, Chauhan has witnessed growing cultural awareness and acceptance of Indian festivals like Diwali. "People are really drawn to the beauty and celebratory aspects of Diwali and embrace it as their own," she says.
If you're keen to host a Diwali get-together this year, Chauhan offers this simple checklist to help get you started:
Two to three chaat
Two to three simple yet savory Indian main dishes
Sampling of Indian sweets and desserts
Lots of flowers and candles, including a stunning centerpiece on the dining table
Festive, Indian-inspired clothing worn by you and your guests
Bollywood music from a curated playlist on Spotify, Pandora, or Amazon Music
"It's about beautiful décor: lots of bright flowers with beautiful scents, fun, sharable food, and great music," Chauhan says. "That's all you need to get the Diwali party going."
Key themes and traditions of Diwali
Family and home
Family and home are central to Diwali. Preparations begin a month or so in advance and continue until the first day of the festival, when time is spent cleaning the house and putting up decorations for the big celebration. Remember, Goddess Lakshmi likes a tidy home filled with lots of vibrant colors: reds, oranges, yellows, and golds.
Letting in the light
With a colloquial name like the festival of lights, lighting is essential during Diwali, as it represents enlightenment, knowledge, and wisdom. Clay diyas — Indian lamps made with ghee or vegetable oil — and candles are placed around the home to chase away darkness and welcome in goodness and purity. Families and their guests gather together to say a small prayer when lighting the diyas. Afterward, everyone heads outside to play with hand-held sparklers, called phuljhadi in Hindi. In India, fireworks are set off to illuminate the sky.
Rangoli
In addition to lighting, one of the primary Diwali decorations is rangoli, a beautiful floor and tabletop art made with colored powders and flowers. Rangoli represent happiness, positivity, and liveliness within the home and serves to welcome in Lakshmi and her blessings.
---