Thanksgiving is traditionally spent around the dinner table with close family and friends. In recent years, however, a new tradition has popped up — "Friendsgiving." You may have heard of this before, but in case it's just a term to you, we want to get specific and fill you in.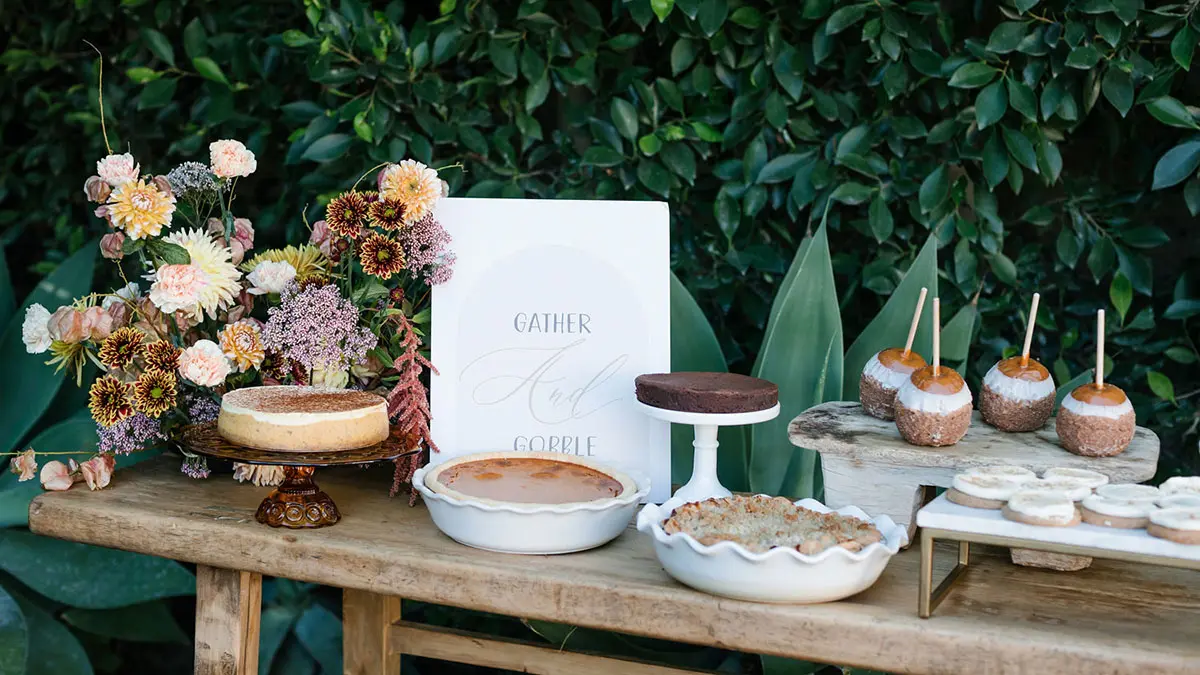 What is Friendsgiving?
To put it simply, Friendsgiving is a Thanksgiving dinner or party that you have with your friends. It can be hosted on any day surrounding the Thanksgiving holiday, but popular evenings are the Wednesday before (commonly referred to as Thanksgiving Eve) or the Friday after — aka, Black Friday. Typically, the gathering includes friends who are displaced, which allows the event to take on more of a party atmosphere from the nature of the guest list (meaning you don't have to sit through Uncle Hank's impersonations of past presidents).
Must-know rules for Friendsgiving
While every group of friends will come up with their ideas for how to celebrate Friendsgiving, there are a few universally accepted rules that you should follow.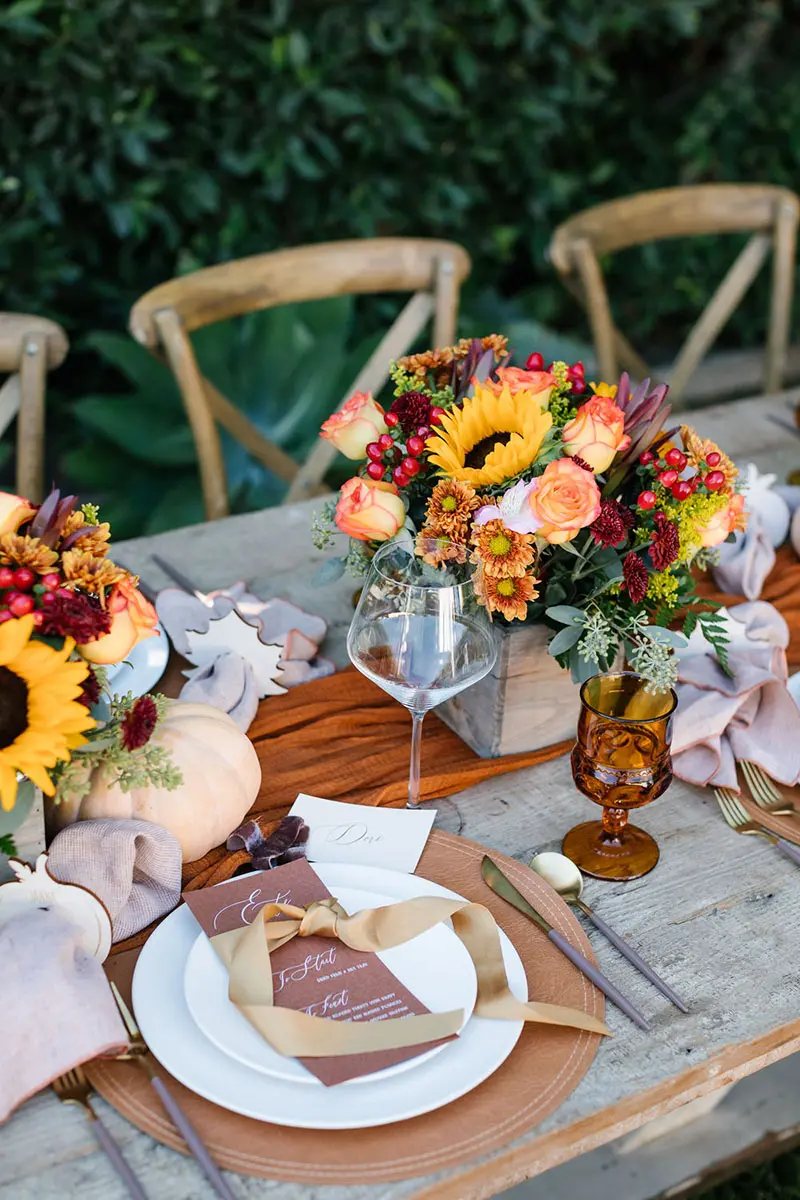 The host is in charge of the turkey. It's simple — whoever decides to be the host also decides to take on the responsibility of cooking or providing the turkey. Let's face it, driving a cooked turkey to the host's house and keeping it in perfect condition would be pretty difficult, so for the best results, the host should always take over.
But that means they don't cook anything else. Since the host has such a large responsibility (after all, no turkey, no dinner), guests should bring other foods — notably the appetizers, side dishes, and desserts.
A festive table is a must. From tablecloths to napkins, plates, centerpieces, and more, the dinner table should always be festive and scream Thanksgiving! It's also important to have some decorations up too, but if you only have time for one thing, the focus should be on the dinner table.
Be clear about who is invited. Friendsgiving celebrations are often intimate gatherings between close friends, so you'll need to be clear if spouses, significant others, etc., are also welcome. Not only will this help keep any unexpected challenges out of the day/night, but it will also let the host know how many people they can expect.
Everyone cleans up. Your Friendsgiving host has so generously opened his or her home for the event, so show your appreciation by helping them get everything back in order. Ask before the meal how you can assist the host, as they may have certain tasks they like to cover, such as when to serve the meal to keep it warm and to a schedule.
Friendsgiving activities
Eating dinner certainly isn't the only thing you and your friends will do during your Friendsgiving celebration — there are also activities to plan for! Here are five of our favorites.
A friendly football game. You don't have to be great at sports to toss the football around — in fact, we think it's even more fun when everyone is "just OK!" Football and Thanksgiving go hand in hand, so it seems only obvious that a quick game should be a part of your day.
"I'm thankful for…" What are you thankful for this year? We think it's always nice for you and your friends to go around the table and share a few things that you're truly grateful for this year. Need some help to get the ideas going? Pick from a jar of Kind Notes for Inspiration. And don't forget to include being thankful for everyone you're celebrating with.
Arts and crafts. We're sure you've seen the commercials and advertisements that explain that coloring books are no longer just for kids. If you and your friends are the crafty types, consider picking up a few adult coloring books and let everyone bring out their artistic side!
Board or card games. There's nothing like some friendly competition! Take a vote on the group's favorite board or card game beforehand and make sure that someone can bring it to your Friendsgiving party. Then, after dinner, start playing.
Watch a Thanksgiving movie. Unless your Friendsgiving celebration is on Thanksgiving, you won't be able to watch the parade, but that doesn't mean you can't watch a Thanksgiving movie! And once you're done, you may even want to put a Christmas movie on in the background to get everyone excited for the next holiday.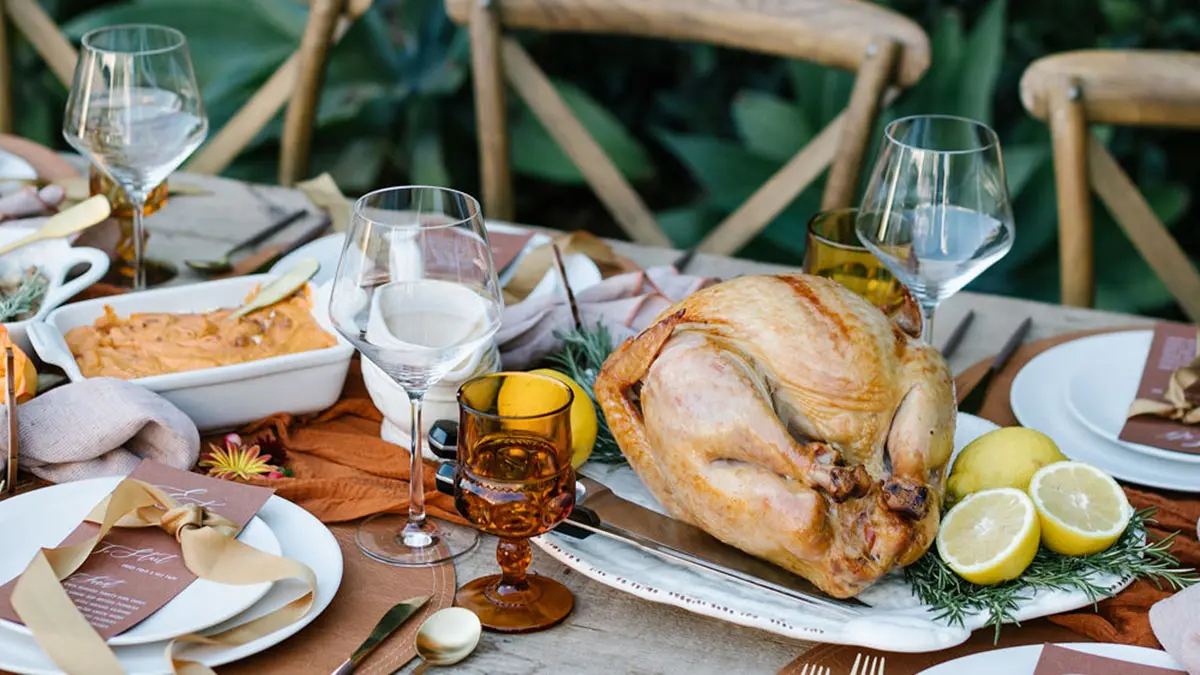 Best Friendsgiving Food Ideas
Now, onto our favorite topic — the food! Like we said earlier, the host should always be in charge of the turkey (and gravy, too), but as for the rest, here are some other foods to serve at your Friendsgiving.
Cranberry sauce
Corn
Salad
A vegetable medley
Apple pie (with vanilla ice cream!)
Pecan pie
Of course, Friendsgiving menus will vary depending on everyone's likes and dislikes, but if you need a few ideas to start you off, the above is a palatable starting point.
Let's not forget that it's always important to show your Friendsgiving host just how thankful you are for them opening up their home. So, with that said, we think one of the nicest things you can do to show your appreciation is to bring them a fresh bouquet of Thanksgiving flowers. Not only will your host get to enjoy them for the rest of Thanksgiving weekend, but they can also be used for your dinner table's centerpiece throughout the day too.
---