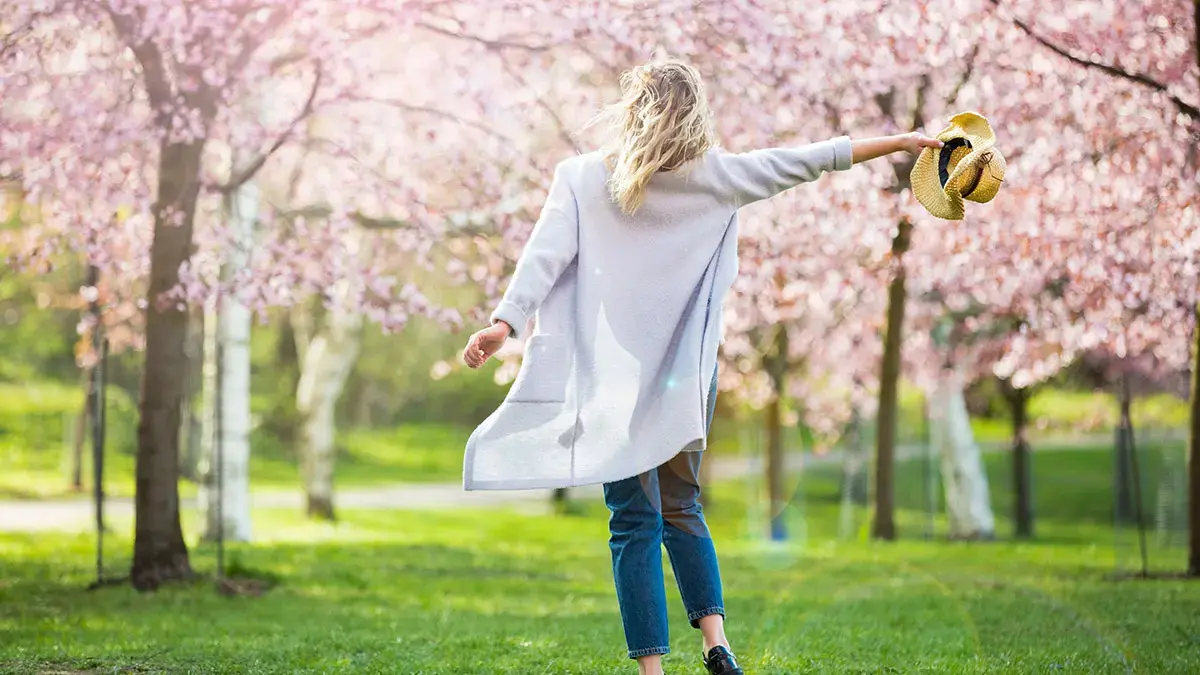 Spring is the season of awakening, when the warm air invites us to bring our best selves into the light, along with the year's first blooms. "Spring is synonymous with new beginnings, growth, and flourishment," says Kate Tunstall, self-improvement expert and founder of Refined Prose, a well-being and journaling blog dedicated to sharing science-backed theories and tips to support mental health and wellness. "Prioritizing holistic self-care is vital to flourishing, and spring is the ideal time for fresh starts — without the pressure associated with 'resolutions.' It's a great time to double down on making self-care a priority, in a positive way."
So, where should you begin? Ask yourself these three important questions to reflect on the best self-care practices for you and help map your path from where you are now — at the start of the growing season — to where you would like to be when summer's sunshine begins bathing us in warmth.
1. Do I feel supported and connected?
Making time to connect with friends, family, and loved ones can be difficult if you are already feeling stretched thin, but it is essential for maintaining mental and emotional health. "Humans rely on socializing for more than just companionship," Tunstall notes. "Studies show that building deep connections with others is fundamental for good mental health and, conversely, their absence is psychologically harmful. With that in mind, forging and reinforcing deep bonds with loved ones is not just a pleasant aspect of self-care — it's a cornerstone."
The key is to not wait until you need support to reach out but to be proactive about it. The dawn of spring is the perfect time to put a little extra energy into the relationships that make you feel safe and loved. Instead of sending a quick text, invite your best friend to go for coffee or a walk in the park. Call your parents or siblings on your lunch break or invite a friend you have not seen for a while to meet up somewhere fun over the weekend.
You can also foster connection with a "just because" gift — a little surprise to brighten someone's day. Show your love with a bright arrangement of flowers, basket of sweet and savory snacks, or handwritten letter in the mail. Then, follow up with a call to make them feel extra cared for. Like the classic children's book "Fill a Bucket" teaches, when you fill someone else's bucket with love, you fill yours at the same time.
2. Do I feel calm, relaxed, and peaceful?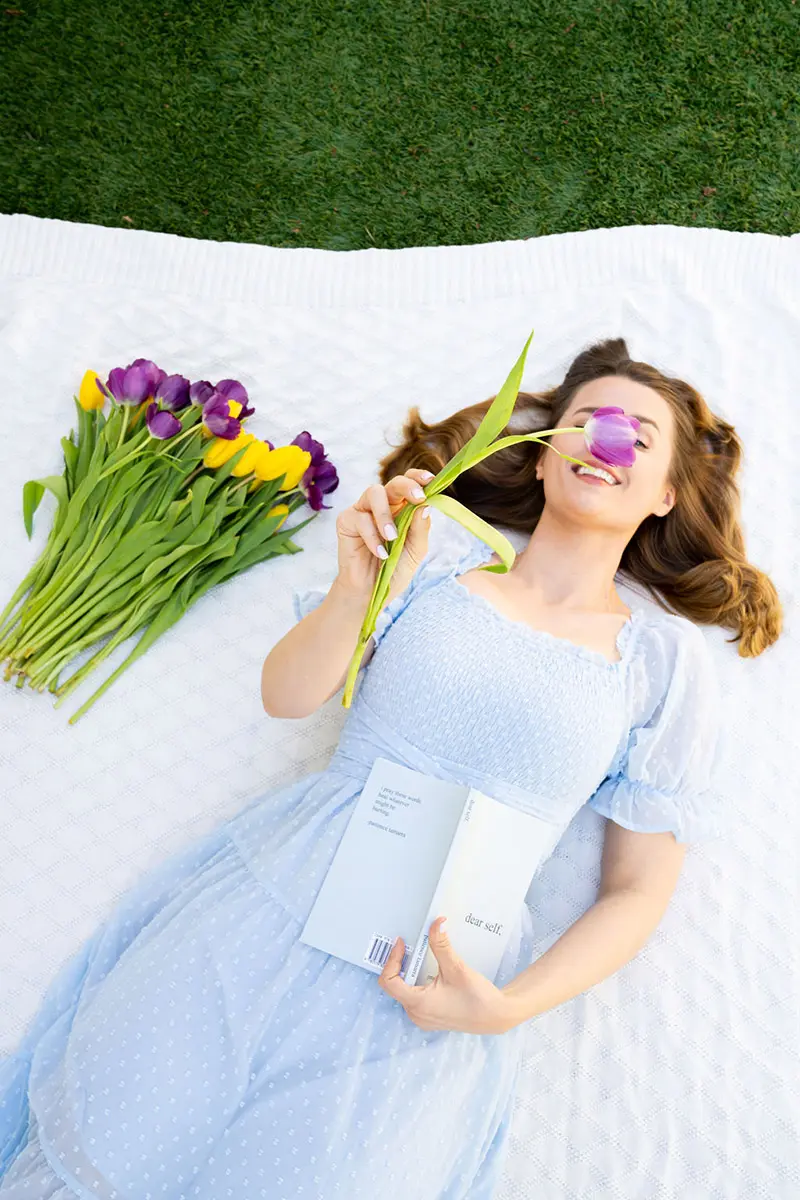 "Relaxation and calm are other vital elements of self-care, helping individuals to recalibrate and decompress," Tunstall explains. While it may be possible to accept every invitation, show up to every event, and grant every favor, your physical limits prevent you from bringing your best self to each occasion. "Scheduling time for calm is an important way to build resilience for coping with our hectic lives," Tunstall says.
Additional sleep can help. In addition to practicing good sleep hygiene at night, cat naps can make you feel more rested and sharpen your cognitive abilities. Try using a sleep mask to help stay asleep when it's bright outside. You can also try restorative practices like meditation and yoga, which can "help strengthen social attachments, reduce stress and relieve anxiety, depression, and insomnia," as well as improve balance and muscle tone.
Finally, Tunstall suggests making space in your life for activities that restore your sense of self and give you more energy. Perhaps you love to read, journal, craft, or make art. "Journaling and spending time in nature are excellent ways to achieve a sense of harmony," she says. "Journaling is especially good for facilitating increasing self-awareness, making peace with life challenges, and developing a positive outlook."
Gardening is the perfect hobby for spring, as you can plant and quickly see your hard work pay off in colorful blooms. Even if you live in an apartment, you can grow your own colorful garden in a bag with a seed kit.
3. Do I feel happy and joyful?
At our core, we humans are naturally curious beings who often crave novelty, even within the confines of the stable routines that help us feel secure. But as we get older, it's easy to lose our natural child-like wonder. Spring is a great time to reconnect with the kid in all of us. "As adults, we tend to neglect play," Tunstall says, "but it remains an important aspect of self-care. The benefits include stress relief, the release of endorphins, and improved relationships."
Play doesn't need to be complex or require a lot of extra energy. "Play can take many forms, but ultimately anything that brings joy and exhilaration counts!" Tunstall exclaims. "That might look like being creative or artistic, baking cookies, or playing a high-octane sport that provides an adrenaline rush."
Simple pastimes you loved as a kid can often provide new joy as an adult. Joining an adult sports league, taking a dance class, or doing a paint by number kit can provide just the reinvigoration you need.
The practices of spending time with people you love, relaxing your body and mind, and seeking new experiences that bring you joy are enriching all year round, but they are especially timely as self-care ideas for spring. It is the ideal season to ask yourself the three aforementioned questions and answer them honestly, and then take action. After all, no one ever regretted setting aside more time to focus on themselves and their well-being.
As Tunstall says, "Adding a little bit of what you fancy is good for the soul!"
---
Self-care gift ideas for spring