Whether you're looking for romantic gift ideas or ways to make yourself feel loved, "Your Trusted Cupid" brings you top-notch advice from relationship experts. Here, find date night ideas for men so they can dress to impress.
In our age of revolving dating apps stocked with endless options, it's more important than ever to step up your date night game with solid style, effective planning, and memorable manners. For guidance on all of the above, we linked with experts from the classic British menswear clothier Charles Tyrwhitt to discuss how to sharpen your look without denting your dating budget.
1. Build a core closet
Establishing your core wardrobe with elements that allow for both comfort and confidence is key to enjoying a great dating life. When it comes to pants "Chinos are perfect because they go with just about any outfit," says Charles Tyrwhitt marketing specialist Stephanie Gallo. She also suggests picking up basic pieces that work with your current closet, such as a versatile jacket to compliment your favorite button-up. "A good blazer is also a wardrobe staple as it is easy to dress up, and dress down."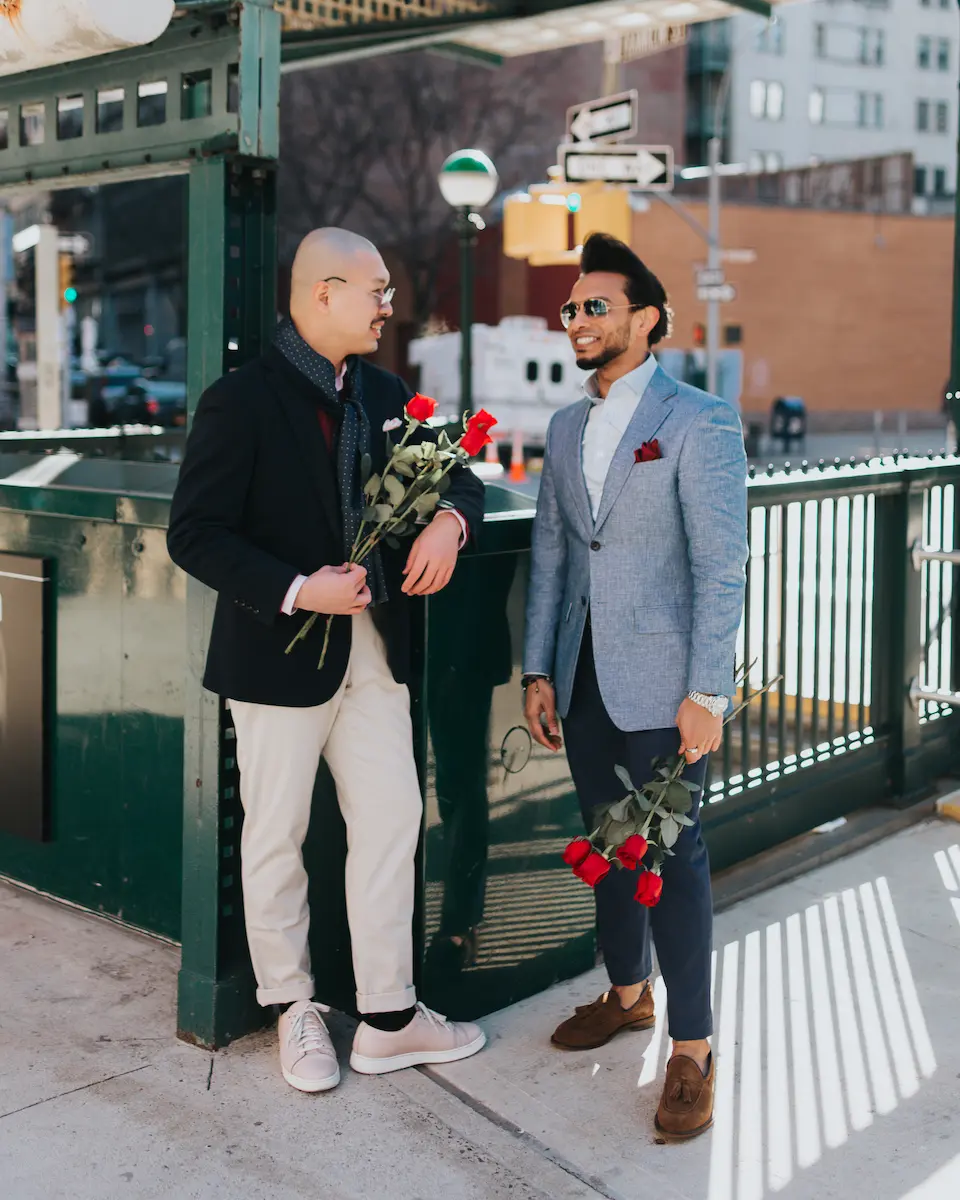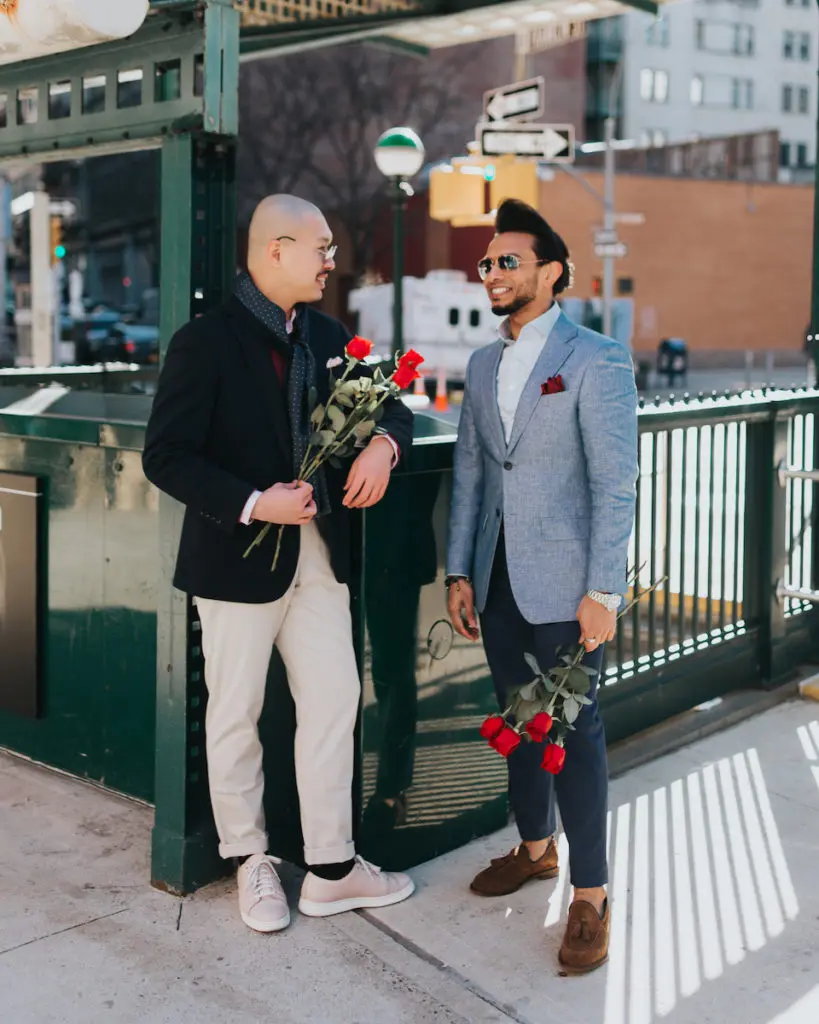 2. Add subtle flair
Though basic rules will always exist (shoe color should always match the belt), don't dress so safe that you get lost in the crowd. To stand out the right way, Gallo recommends adding some elements of low-key flair, like a modern take on a classic shoe (like these Leather Hybrid Sneakers), or to compliment a blazer or suit, a pocket square (either low-key class or with some flash). And choice accessories aren't the only way to stand out from the pack; gifting flowers after a few dates is sure to get you remembered.
3. Plan accordingly
When you're ready to ask someone out, remember, a simple drink at the bar is possibly the least memorable first date known to man. While there's nothing wrong with suggesting a round to warm up for the evening, try to build it into a meaningful date that shows you've been paying attention in conversations or DMs. What favorite places, foods, and activities have your date mentioned, and which do you have in common? Relationship expert Dr. Betsy Chung says, "There's nothing like a person who truly listens . . . be genuinely curious about your date's story, and you'll be able to remember important details that you can use to 'wow' them in future dates."
4. First impressions
When that fateful first date night arrives, Gallo reminds us to keep focused on balance: "The goal on a first date is to look good but not overdone. If you dress too shabby or over-the-top, then your date will be more focused on what you're wearing rather than who you are." And if you end up stressing over your outfit less than an hour before meet-up time (no problem, it happens to the best of us), Gallo says to merely elevate pieces you already have in your wardrobe. "If you simply own a classic pair of pants – you can elevate the look with a simple button-down shirt."
5. Pay honest attention
When we're nervous on a date, we tend to talk a lot, mostly about ourselves. Should you feel this coming on, sit back and let your date guide the conversation. "Find a healthy balance between personally relating to the conversation topic and showing genuine curiosity in what your date has to say. Listen to what is being said rather than the voice inside your head," advises Dr. Chung. And it should go without saying, but once the date starts, keep both your hands and eyes off that phone! Ideally, you should turn it off, but if that thought causes panic attacks, at least switch to Do Not Disturb.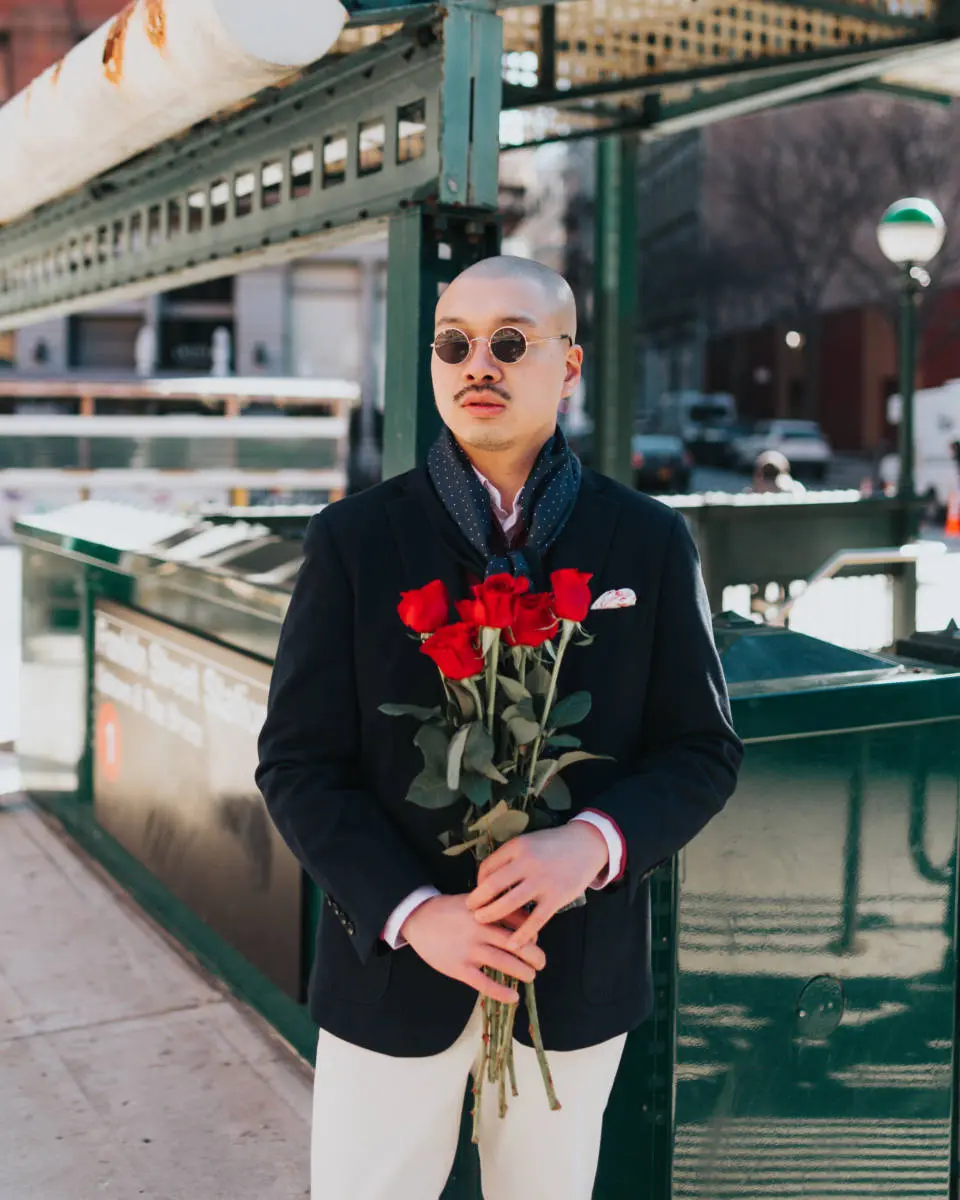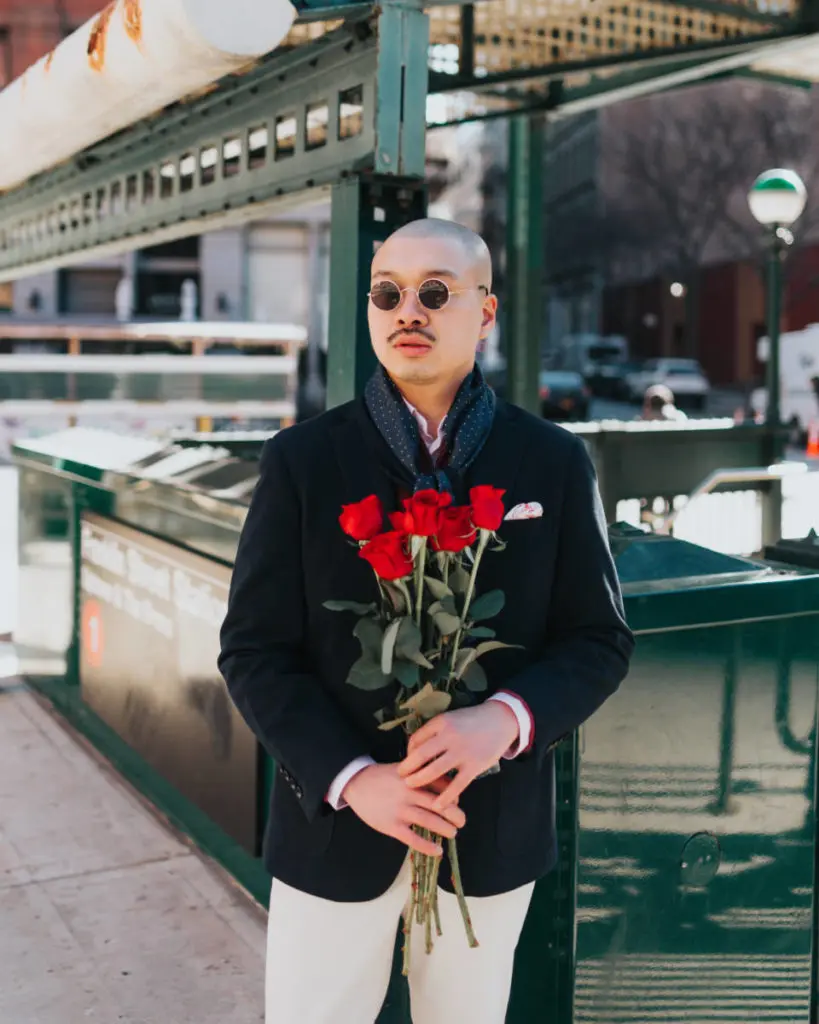 6. Normal plus formal
If things click and a relationship begins to develop, be sure to alternate date planning to keep things exciting. You never know what level of dress your partner's date idea will require, so make sure your closet is ready with a cornerstone classic suit. "A suit is a core investment piece that should be in every gentleman's closet," says Gallo. "Our classic twill suit is perfect for your special occasions." If things take off and a relationship develops, the reasons to formally celebrate will start rolling in — a birthday, the holidays, and if you're lucky, an anniversary.
7. Dress flexibly
Sometimes dates go from indoors to outdoors. Often a restaurant is much colder or warmer than we expected. To prevent sweltering or freezing, learn the art of smart layering for date night, which begins with picking up a strong, versatile outer layer. "Invest in a good jacket, it is truly a wardrobe staple. One of my personal favorite jackets at Charles Tyrwhitt is the Fall Herringbone Collar Jacket. Layer that with a Cashmere Zip Neck Sweater and a fun striped Washed Oxford Top with the collar peeping out the top," says Gallo. "Cashmere is as warm as wool, but more breathable and with less bulk, so this sweater will fit comfortably under your jacket and shouldn't lead to overheating."
8. Just be yourself
Dr. Chung reminds us that dating isn't about one-upping the next guy or putting on a front to charm someone, rather, simply presenting the true you in a conscious, considerate way. The same mindset applies to style. "Don't overthink it…dressing is an easy form of expression, so allow your style to reflect your personality," says Gallo. Relax, there's no way to completely lose on date night, because if this one doesn't work out, congratulations, you just gained invaluable experience!