"Modern Expressions" is a series that helps you to find the perfect words and actions to express yourself. Forgot your anniversary? Follow these helpful tips on how to smooth things over.
Maybe you were too tired from watching sports to make an effort on your anniversary. Or you completely forgot because you had to drag yourself to work and by the time you got home, you didn't want to do anything except watch your new favorite TV show.
A true test of a couple's love is how you handle a misstep when someone goofs by forgetting an important date like an anniversary or Valentine's Day. Yup, it happens to the best of us.
The best thing you can do in this situation is to own up."
Jaime Bronstein
Relationship Expert
Host of Love Talk Live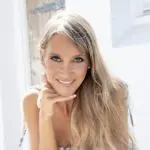 For advice on dealing with romantic missteps, we spoke with Jaime Bronstein, a relationship therapist and host of "Love Talk Live" on LA Talk Radio.
Her first tip: Apologize.
"The best thing you can do in this situation is to own up," she says. "It's more important that you get out of the 'doghouse,' and you do that by apologizing authentically."
The fact that your significant other is upset by something you did is all that matters, Bronstein says. "You can say something to the effect of, 'I'm sorry if I upset you; I didn't mean to. I'm asking for your forgiveness.'"
Here are some of her other recommendations for making amends if you forgot an anniversary or another romantic occasion.
Plan a makeup session
Bronstein recommends having a special couples night planned at a time convenient for both of you.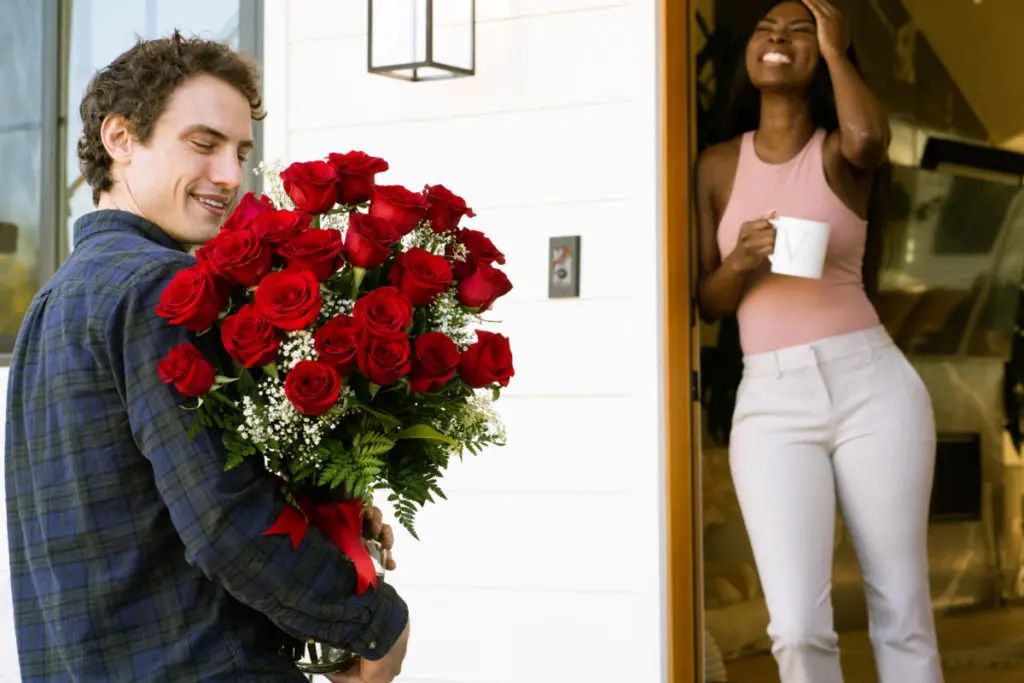 Develop an activity together. Ideas include staying in or going to your favorite restaurant or a new place you haven't been to. The date is just about the two of you. A weekend plan is also more attractive because you don't have to rush home and can sleep in the next morning, says Bronstein.
"I love the idea of both playing 'hooky' and spending an entire day together. That would 100% make up for the mistake," Bronstein says. "A whole day together devoted to one another can be very bonding and healthy for your relationship to reconnect."
Even better, make your Valentine's Day makeup session on a weekday. Turn off the alarm, stay in PJs by the fire, participate in your favorite lazy morning activities, or go out for brunch.
Last-minute anniversary gifts always work
Whatever you decide to do, don't forget a gift that expresses your love: a pretty bracelet, chocolate-covered strawberries, and a heartfelt note. Flowers always work. Ever experience how a flower delivery can make your loved one forget why they were originally upset? It is a simple way to show you care, diffuse any bad feelings, and she gets a beautiful bouquet to admire.
Bronstein also suggests a spa day, dinner at the restaurant of her choice, or at home, a football-themed gift ("if she has a sense of humor!" Bronstein adds). Another clever way to surprise your mate is to offer her a SmartGift. You text her and she can accept the flowers you've chosen or choose flowers of her liking. It's an absolute can't-miss gift!
The ultimate way to apologize after using your words is to send a flower subscription. She'll be reminded monthly how much you do love her and how sorry you are.
The written word
And any present must be accompanied by a note. "Include a very thoughtful card with a meaningful message," she says. "Write a longer message than normal to express your love and gratitude for your significant other and how sorry you are!" That will surely get your relationship back on track and you in her good graces!
Lessons learned if you forgot your anniversary
Now that the mishap is hopefully diffused, use the opportunity to discuss what happened. Be honest about why you forgot your anniversary, whether it was a work project or big sports event.
Your partner has her part in being forgiving, too.
"A relationship will get stronger the more open each person is to listening to each other and doing whatever they can to enhance the romance in the relationship," Bronstein says. "When there is mutual respect and understanding in a relationship, it is attractive, naturally bringing on more romance." And that is something every woman will welcome.