A father is someone who looks out for his family, is there for them when they need him, and shows them unconditional love.
But every good father knows that he would not be the man, or dad, he is without the support of those around him — and no one knows that better than Mark Cronin, Christopher Russell, and David Watson.
Each one is running a successful business, and he's doing it with the help of either his wife or children — or both.
This Father's Day, we salute three men whose roles as business owner and dad are uniquely intertwined and find out what fatherhood means to them.
Mark Cronin, cofounder, John's Crazy Socks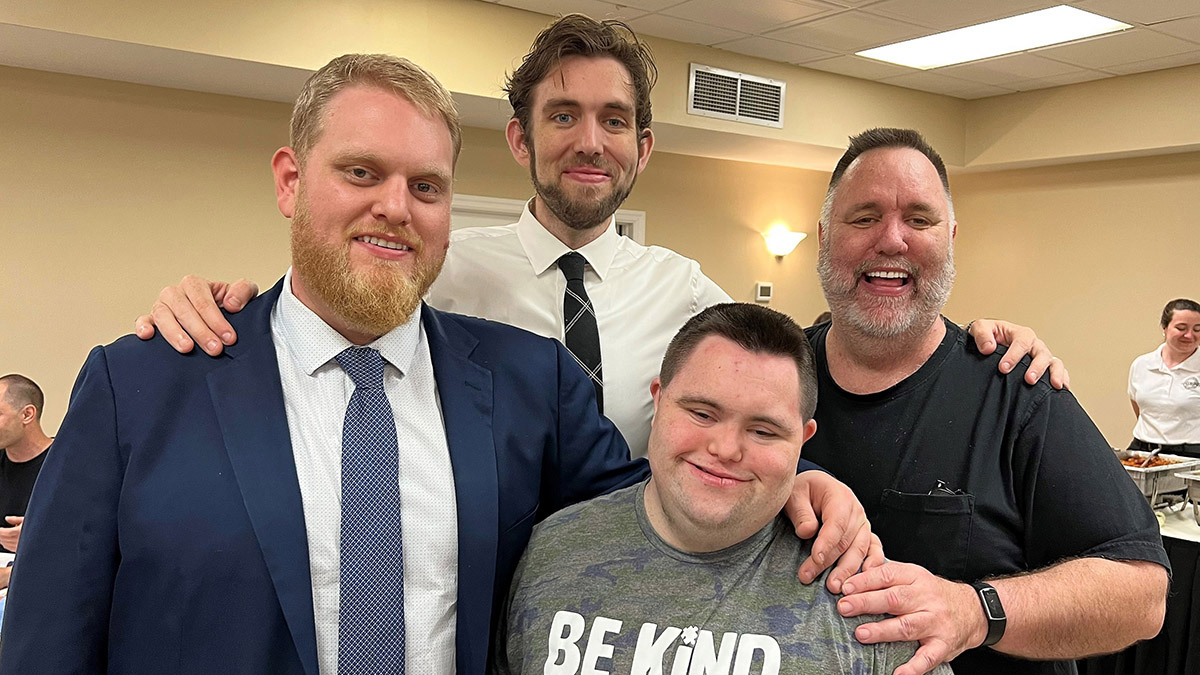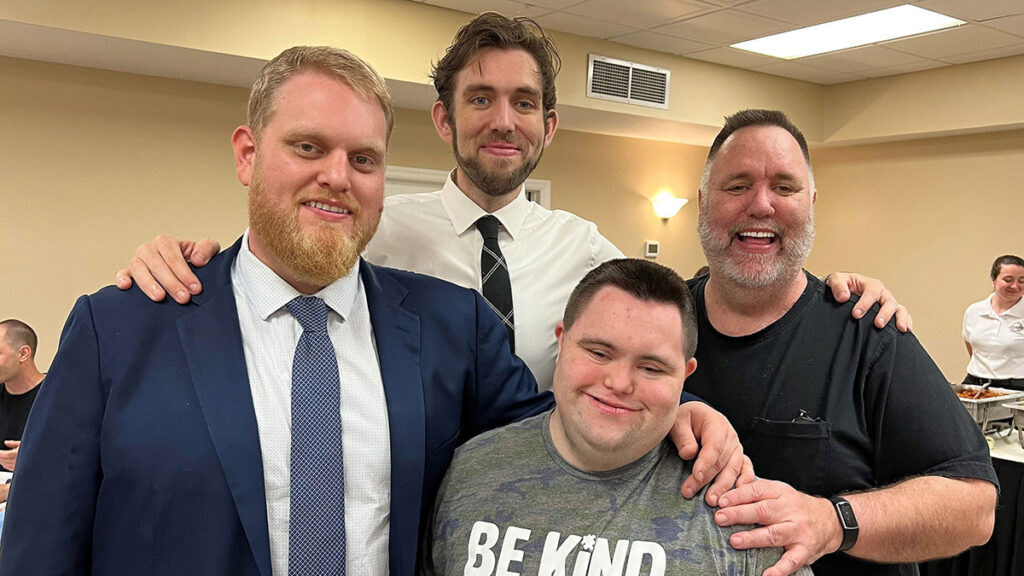 Mark Cronin is the father of three sons: Patrick, Jamie, and John. A social entrepreneur, advocate, keynote speaker, and author, Mark co-founded John's Crazy Socks with son John, who has Down syndrome. Together, they have grown it into not just one of the largest sock stores in the world but a social enterprise with a mission to spread happiness. To wit, more than half the company's employees have a differing ability.
What is your proudest dad moment?
I have many:
Having my eldest son, Patrick, lead the family on a tour of the U.S. Capitol when he worked as a Congressional aide.
Watching my son, Jamie, become clean and sober, and get his life back on track.
Watching John accept a proclamation from the county executive and then hand it to his colleagues, thanking them and telling them that they deserve the recognition because they are the ones doing the work.
Standing next to John as we addressed a conference at the United Nations on diversity and inclusion.
Watching Patrick perform improv at a theater in Manhattan.
Watching Jamie coach a Special Olympics basketball team.
What words of wisdom do you have for other dads?
Parenting is very humbling. We help best when we support our children as they figure out who they are and how they will lead their lives. When we appreciate the journey for our children, life becomes so much richer.
What is your dream Father's Day scenario?
Spending the day with my sons, whether watching a Mets game, going for a hike, or sitting around the kitchen table talking.
Christopher Russell, cofounder and owner, Treat House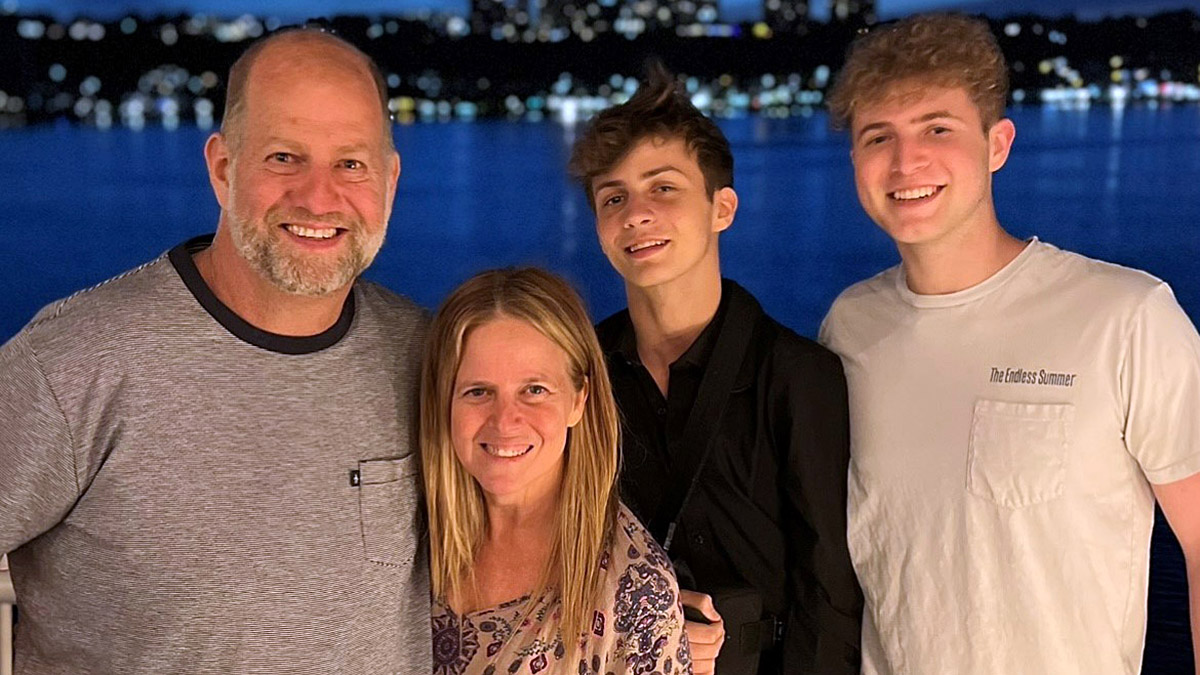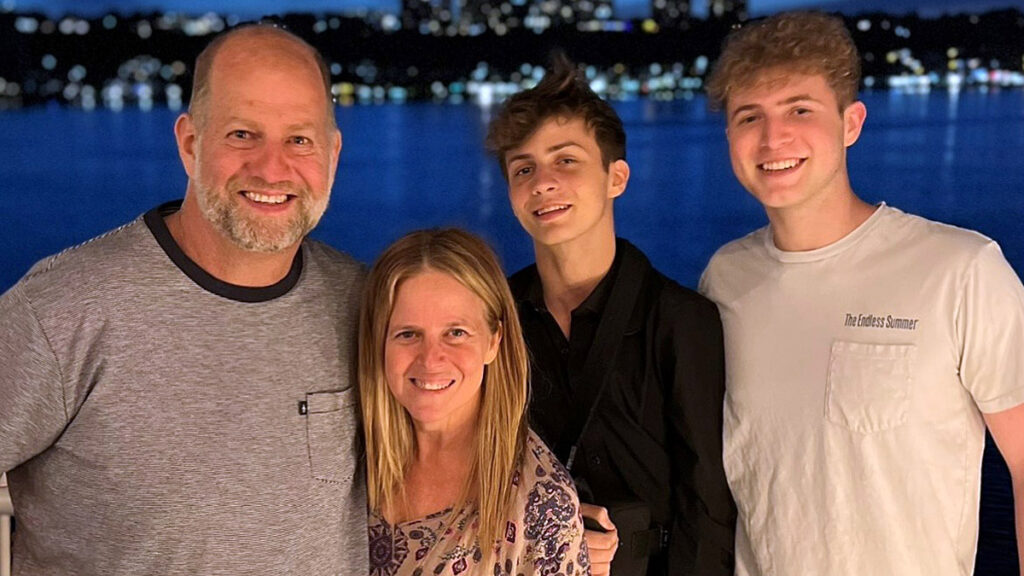 A native New Yorker, Chris Russell has spent his career working in every facet of the restaurant industry. In 2013, inspired by a charitable bake sale where his sons, Daniel and Eli, sold gourmet Rice Krispies treats, Chris launched Treat House with his wife, Jennifer.
Giving back has always been key to Treat House's mission. The company has partnered with the Lymphoma and Leukemia Society, to deliver treats to low-income patients with blood cancer, and with the Andrew McDonough B+ Foundation, which helps those affected by childhood cancer.
What is your proudest dad moment?
It was at the end of last summer, after both my sons had worked the entire summer at a local day camp. The camp director called me and my wife to say that we had raised two of the kindest, most empathetic, and hardest-working young men she had ever worked with. Those are among the qualities we value most, and it was great to hear from a non-family member that our children have embodied those characteristics.
What words of wisdom do you have for other dads?
Find a way to spend as much time with your children as possible. Eighteen years fly by. Before you know it, your kids will be on their own and those precious moments will be few and far between. Prioritize family time. Your investment will pay off with a great relationship with great kids!
What is your dream Father's Day scenario?
Box seats at a Yankees game with my two sons and my wife (and I catch a foul ball).
David Watson, co-owner, Flowerama Las Cruces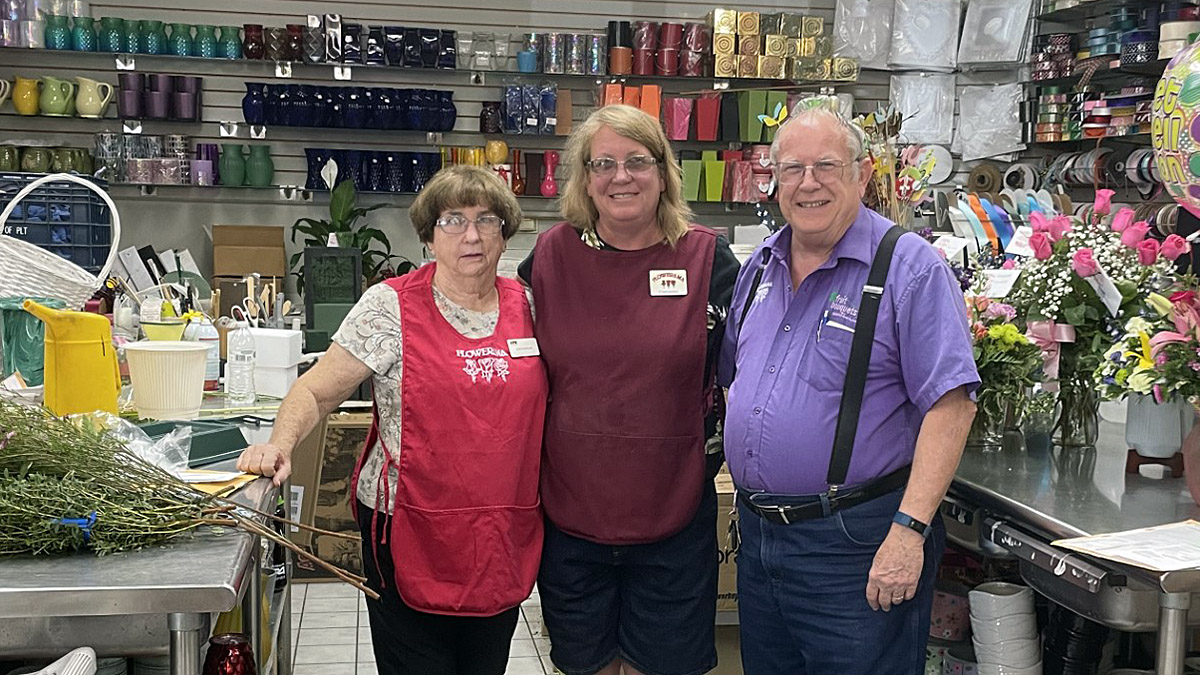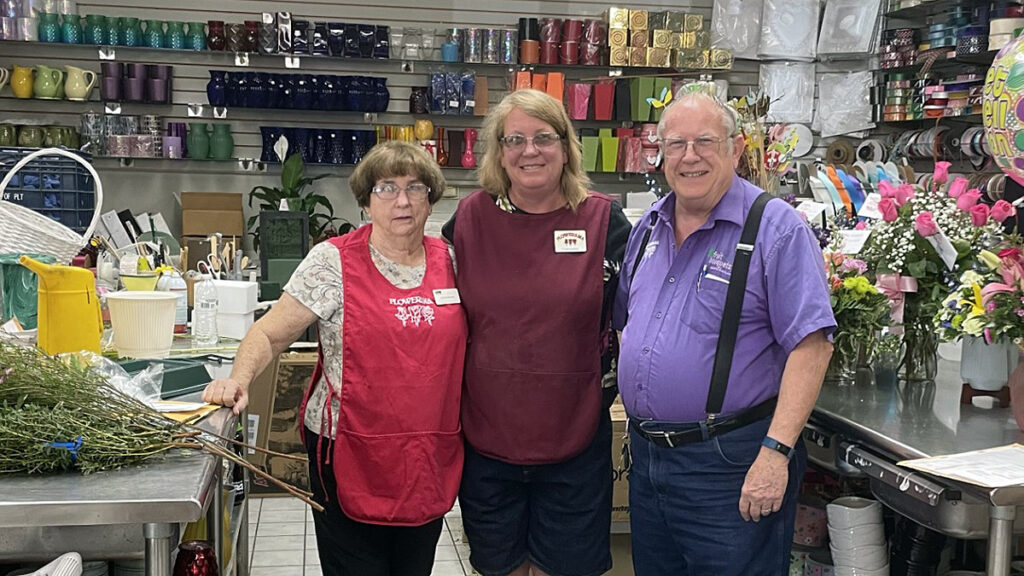 In late 1984, David and Donna Watson saw an ad in the local paper looking for Flowerama franchisees and, Donna being an avid gardener and lover of plants, jumped right in.
They opened the store in the Mesilla Valley Mall in Las Cruces, New Mexico, in 1985 and ran it for 10 years, before closing the shop in 1995. In 1990, they opened a second, free-standing location in a shopping center. (All this time, David was working as an electrical engineer at White Sands Missile Range, a job he held until 1998, at which point he retired and went to work full-time in the flower shop.) When the Watsons' children, Derek and Danette, were old enough, they started to help out at the family business, fulfilling and delivering orders. (1-800-FLOWERS.COM, Inc. acquired Flowerama in 2011.)
Derek has since moved away, but Danette, and her husband, William, are store managers, doing, David estimates, "75% of the work." "Danette is a very creative designer. Donna is still very involved. I'm a glorified bookkeeper," he jokes.
What is your proudest dad moment?
It's not a moment — I'm proud of my two children every day. They've both grown up to be good and thoughtful adults.
What words of wisdom do you have for other dads?
Teach your children that actions have consequences — good and bad. And be there for them either way.
What is your dream Father's Day scenario?
Just having my kids with me. That's what makes me happy.