Our series "MVP Dads" explores the critical role fathers play at the heart of families. These uplifting stories show that Love Makes a Family.
Seth Curry credits his father Dell Curry for being the MVP in Seth's quest to carve out his own successful basketball career in the NBA.
"My dad played a huge role," the Philadelphia 76er star guard says of his 56-year-old dad, who himself enjoyed a 16-year-career in the league. "I've had a lot of ups and downs, a lot of setbacks. He was always in my corner and my biggest fan."
A bumpy road to the pros
Seth's path to professional basketball came with some speed bumps.
"Seth's journey from high school to the pros was an amazing one," Dell says. "He had the skillset, the talent, the competitive juices, but was looked at as a mid-level player."
Dell admits it wasn't easy for either of his boys to grow up playing in the same town — Charlotte, North Carolina — where their father was a star for the Hornets.
"The high school cheering section can be really tough when your dad is in the NBA," Dell recalls. "They heard, 'You're not as good as your dad.' It made them tough."
Despite a stellar high school career, college offers were few and far between for Seth, and he enrolled at Liberty College, a small school in Lynchburg, Virginia, where, in 2008, he led all freshman in the country in scoring.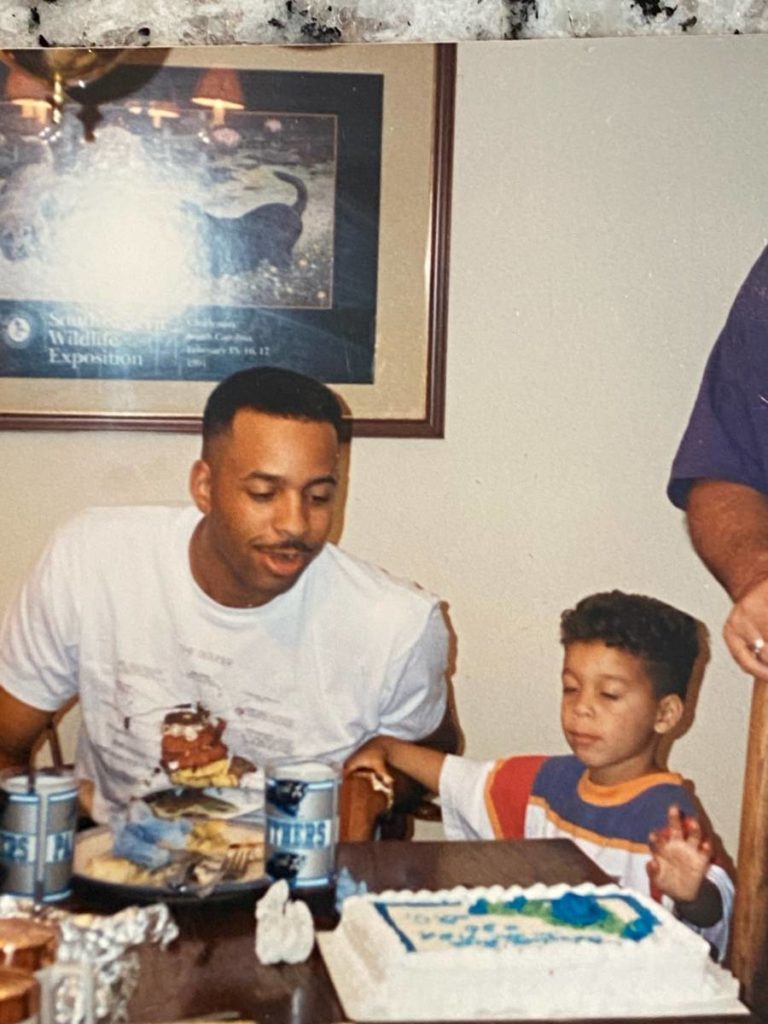 Dell counseled Seth to "transfer up" to take on better competition and get noticed. He wound up playing for legendary college coach Mike Krzyzewski at Duke, where he initially had to work hard to enter Coach K's playing rotation. Seth beat the odds and wound up becoming a star — but still was not drafted by the NBA.
Dell continued to believe in and support his son, inspiring Seth to not give in to disappointment and praising his ability to fight on toward his goals. Dell had strengthened his son's resolve in childhood when he taught him, "If you really want this, you have to work for it."
Which is exactly what Seth did when, instead of stepping into the first-class world of private jets and limos of the NBA, he was waived by the Golden State Warriors. He landed a spot with the Santa Cruz Warriors, where he led the team to the 2014 NBA Development League Finals. The following season, he moved to Erie, Pennsylvania, where he played on the Orlando Magic's development team.
"But the focus that he had, the work ethic that he had, I'm like, 'yeah, you're going to be just fine,'" Dell says.
And he was right.
After tearing up the G League, Seth finally made it to the NBA in 2015 and has been a steady and deadly shooter for several teams ever since.
"Watching his brother get to the pinnacle really quickly, but saying, I've got to worry about what I can do and only control what I can control," Dell says with admiration. "I thought Seth did a great job of that."
The setbacks did not end, however. In 2017, Seth suffered a season-ending leg injury with the Dallas Mavericks and then moved to the Pacific Northwest to play for the Portland Trail Blazers.
Once you become a father, everything else becomes secondary because you've got somebody to support for a long time.
Dell Curry
Four years later, Seth is now an integral part of the Philadelphia 76ers as the team looks to turn its No. 1 seed in the Eastern Conference playoffs into the franchise's first NBA Finals appearance since 2001.
"I'm so proud of Seth's journey," Dell says.
Leading by example
Seth says he and Steph were exposed to his dad's work ethic as a child when Dell brought the boys to practice, and they each got their first chance to display their talents.
"He really put everything in front of us," Seth recalls. "Following him to practice really just cultivated my love for the game."
And involving his sons to experience his career and passion for basketball was a practice handed down to him by his father, according to Dell.
"My dad took me everywhere he went," he says. "So I tried to do the same thing with my two guys…and was fortunate enough they loved to do a lot of same things."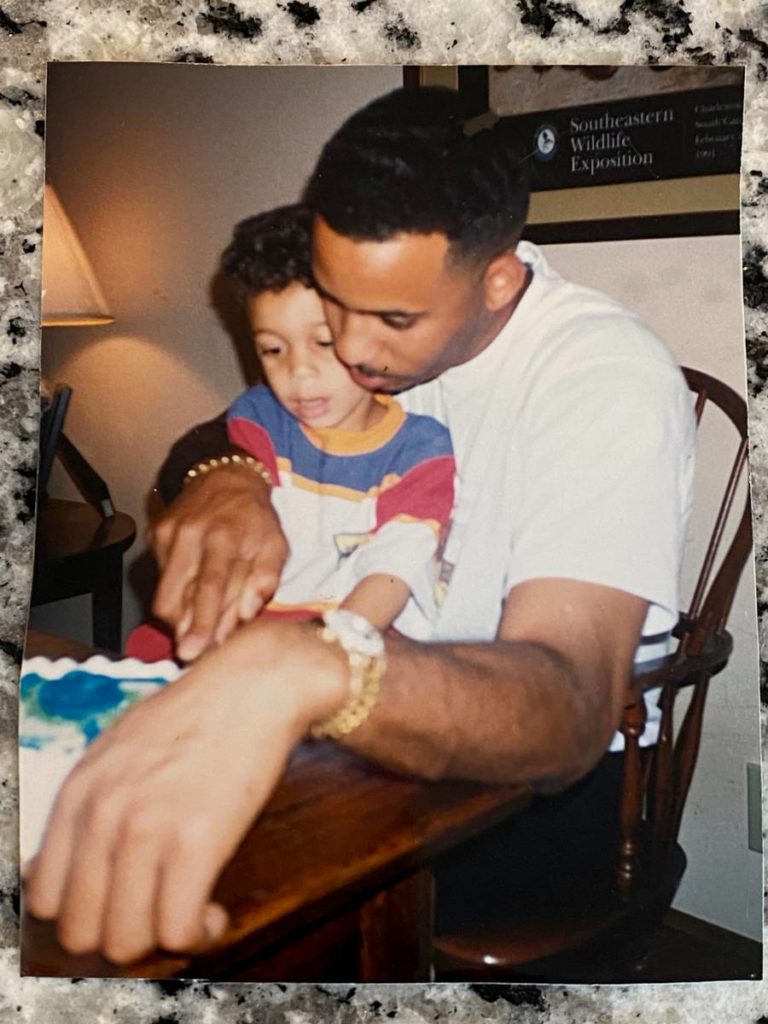 Like father, like son
Now Seth explains he uses his father's game with his own daughter.
"Everything I know about being a parent comes from him and watching my brother.
"I would say the best thing about being MVP Dad is his leading by example," Seth says. "I try to apply it to the way I parent my daughter. You come home you try to be as present as possible and just enjoy all the moments at home and be a father first."
Both Seth and his dad say his struggle for success has only brought them closer.
"No limits on love means it's unconditional," Dell explains. "You're part of the family regardless of what happens.
He continues: "Once you become a father, everything else becomes secondary because you've got somebody to support for a long time."
This even means basketball. "Basketball is a sport, but it doesn't define who you are," Dell says. "The game's gonna stop one day, but you still need to be the best human being.
"I've had my career. I've had my day. Now it's the boys' turn. I'm just so happy to be Seth's dad."
---