Our series "MVP Moms" explores the critical role moms play at the heart of families. These uplifting stories for Mother's Day show that Love Makes a Family and why there are #NoLimitsOnLove.
Career-focused, Shannon Allen admits she wasn't keen on having children 25 years ago when she met her future Hall of Fame basketball player husband, Ray Allen. But Ray swears she always had great maternal instincts.
The singer, actress, and entrepreneur and the two-time NBA champion have raised five kids together — two with serious health challenges — and the three-point sharpshooter marvels at her abilities to handle her wide range of responsibilities.
"At no point does Shannon ever say, 'What about me?' Ray says. "She's totally selfless. She's poured everything into me, and now I'm amazed at the love and caring she pours into our kids."
Meeting a future NBA superstar
Ray, 45, and Shannon, 46, have been a team since meeting in 1996 at a New York restaurant on the night before the University of Connecticut All-American was to be drafted into the NBA and the night before Shannon's singing group (shades, Motown Records) released their first single in stores. "I called my dad that night, and I told him 'I met the sweetest guy tonight. His name is Ray. I think Allen is his last name?'" she remembers.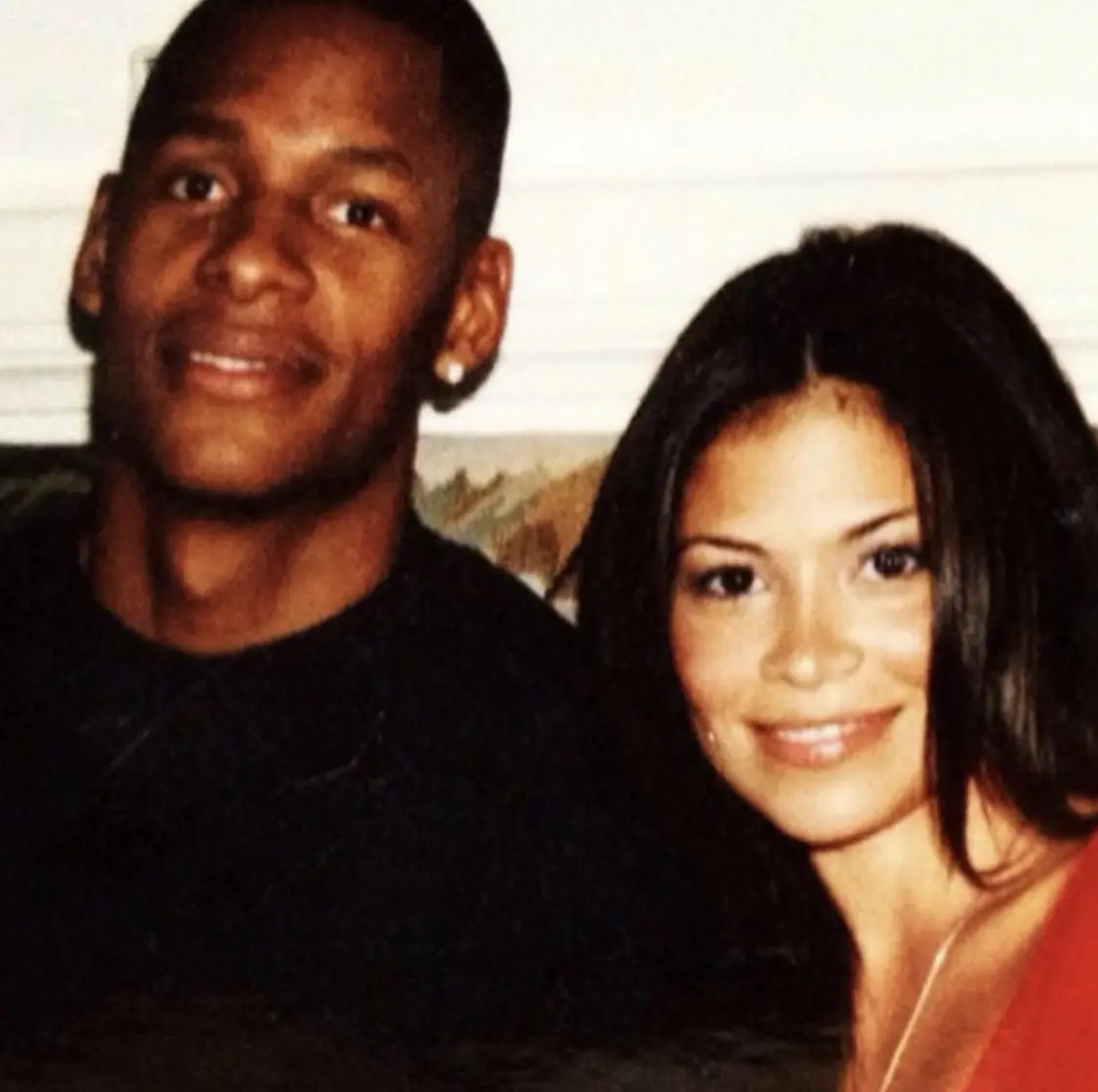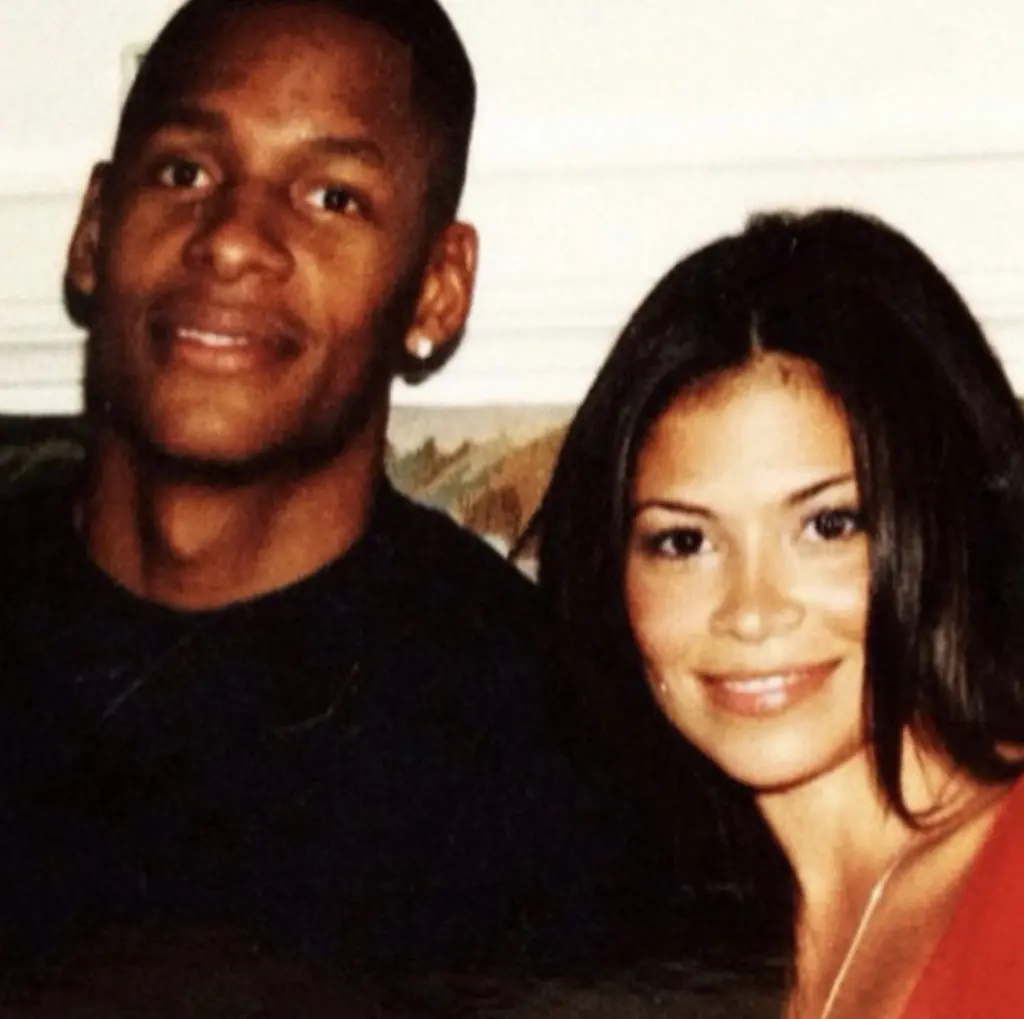 "My dad is a huge UConn fan, and he said, 'Ray? Jesus Christ! His picture has been on our refrigerator for the last four years!'" Shannon, who was a member of the R&B group shades, continued to pursue her dreams and helped Ray navigate the difficult early days of his NBA career when he was blindsided after being immediately traded from the Minnesota Timberwolves to the Milwaukee Bucks on draft night.
"I expected it to be a certain way, and it wasn't," Ray says. "I was unhappy and thrown off." He remembers calling Shannon a lot to complain, and all it took was a special shot of Shannon's tough love to get his head back into the game.
"I said, 'I'm a singer and a songwriter,' Shannon says. "'I get to do what I love every day, but, I'll probably never make a dime doing it. When you go to Milwaukee, are they going to pay you to play basketball? Or are you going to have to be the janitor?' And he was like, 'No, I get to play basketball.' And I'm like, 'Well, then you need to buck up buttercup, because there's only 400 guys in the world that get to do this at the highest level, and you're one of them.'"
Changing views on motherhood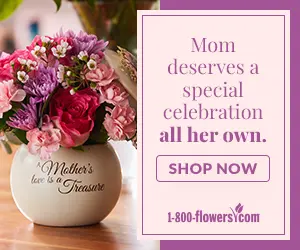 Shannon's take-charge qualities have left Ray freely admitting she is the captain of their family's team. She quickly changed her stance on motherhood after she met and fell in love with Ray's now 28-year-old daughter Tierra from a previous relationship.
"I was like, 'Oh my gosh, this little girl's amazing,'" she recalls of her first brush with motherhood, admitting spending time with the then toddler opened her eyes to new possibilities with Ray.
"I thought, I'm going to have to break my number one rule and give this man babies and I'm so glad I did because Tierra and the boys are the absolute best part of my life." she says. The couple had four sons in eight years.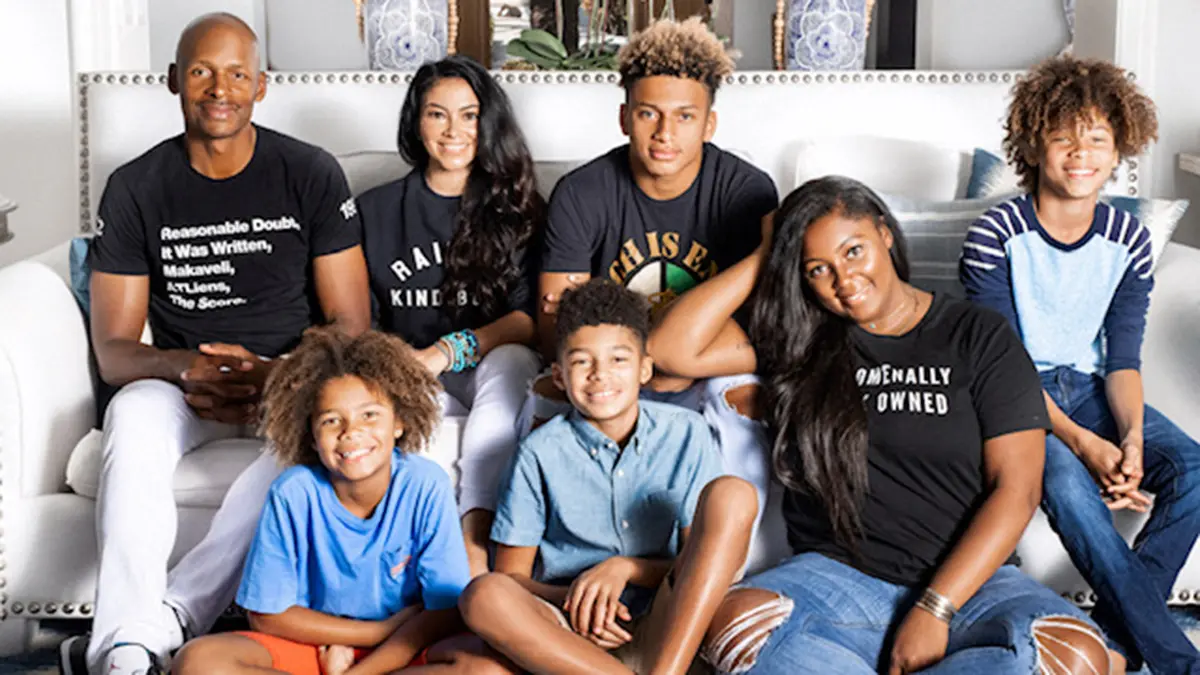 A life-threatening medical scare
But even the happy parade of children brought its own series of life-changing challenges. Their son Walker was just 17 months old in 2008 when he was diagnosed with a life-threatening auto-immune condition, Type 1 Diabetes, at the precise moment his dad's Boston Celtics were battling Kobe Bryant's Los Angeles Lakers during the NBA Finals. After demanding that Walker receive a blood test to rule out anything "scary," the attending physician at the hospital relayed the life-changing news that Walker had Type 1 diabetes, was entering diabetic ketoacidosis (a serious complication) and if he didn't get insulin soon, they were going to lose him.
"I have never been more in love and in awe of Ray than when Walker was diagnosed," Shannon says. "He was in the middle of the Finals — a moment that he had trained for since he was 12-years-old."
"The whole world was watching, and when I called him from the hospital to tell him about Walker's diagnosis, it was like the game became irrelevant, his sole focus was Walker. He said to me, 'Thank God.' And I'm like, 'What? Thank GOD?' And he just calmly answered: 'Thank God. If he gets the insulin, he'll be okay? We can bring him home. Thank God.'"
Ray offered to rush to his son's bedside at the hospital, but Shannon told him to "go play."  He was at the hospital 18 minutes after the final buzzer of that night's game.  
If we've learned anything from this time, it's that what really matters is your health, your family, love, and taking care of each other.
Shannon Allen
"I don't know how he did it, he was ripping his uniform off as he ran off the court; he somehow got through LA traffic in an instant," she says. "In that moment, he really became my hero."
Luckily, Walker got his life-saving insulin, and just two days later was well enough to celebrate the NBA Championship with his father.

Still, Walker continues a lifelong battle with Type 1 diabetes, and their daughter Tierra has had two dangerous heart surgeries — putting them each at the top of the most at-risk list during the deadly coronavirus pandemic.
"We know we have one job: that's keeping our kids safe, healthy and mitigating their risk for exposure – especially Walker and Tierra," Shannon said of the threat to their compromised children. But even with that fear engulfing them, Shannon has found a silver lining in that dark cloud.
"If we've learned anything from this time, it's that what really matters is your health, your family, love, and taking care of each other," she says. "That is what I pour into Ray. That is what I pour into Tierra and the boys. For me, that is what no limits on love means."
---