Whether they're big or small, scented or unscented, cut or uncut, flowers always make us happy. But there are some flowers that are a little extra cheerful — the ones that instantly put a smile on your face.
If you're having one of those off days (you know, the ones where you just miss the bus or spill your coffee before you even get to work), or you know a friend who's going through a tough time, here are five of our favorite flowers that are sure to give anyone who receives them a serious pick-me-up.
Sunflowers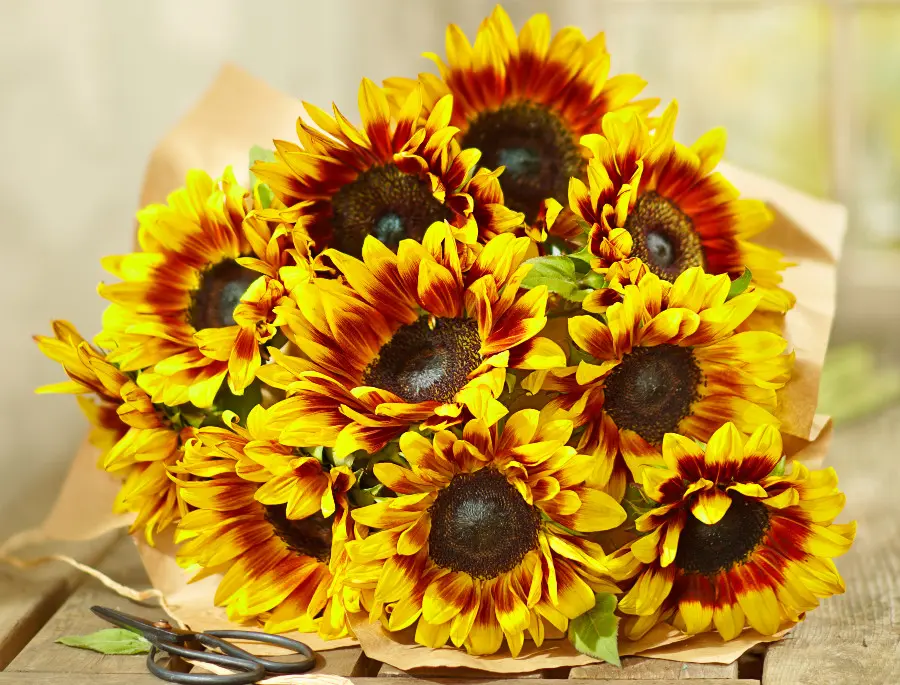 Nothing says "Have a sunny day" like a bouquet of sunflowers. After all, it's right there in the name. Not only do sunflowers embody pure joy, but they also teach us to thrive and turn toward the light, even in the darkest of times.
Gerbera daisies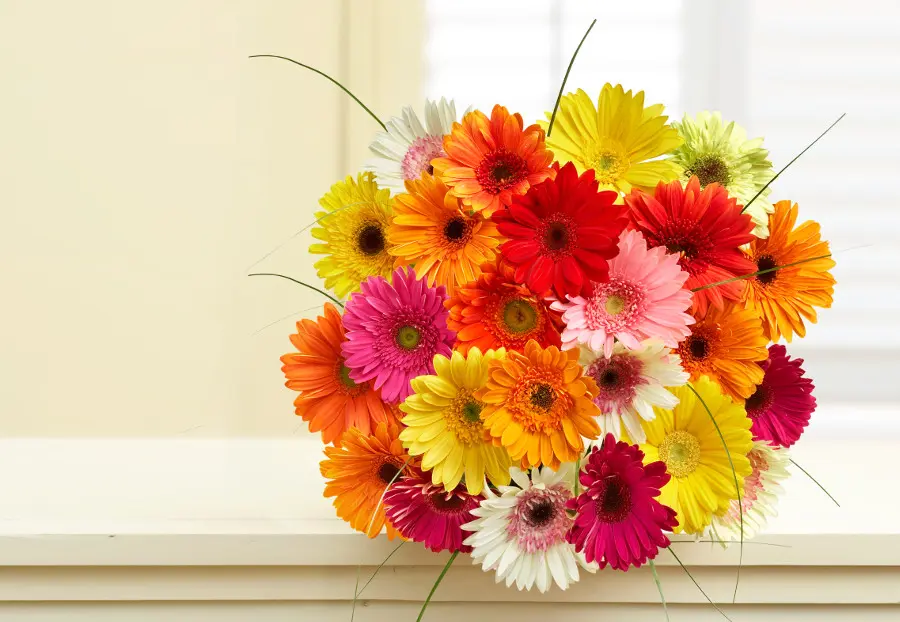 With their large flowering head that closely resembles a sunflower, gerbera daisies also have the power to lift anyone's spirits. What distinguishes them from sunflowers is their array of bright colors. To really put a smile on someone's face, try mixing red, orange, yellow, purple, and pink daisies in one bouquet.
Psychedelic roses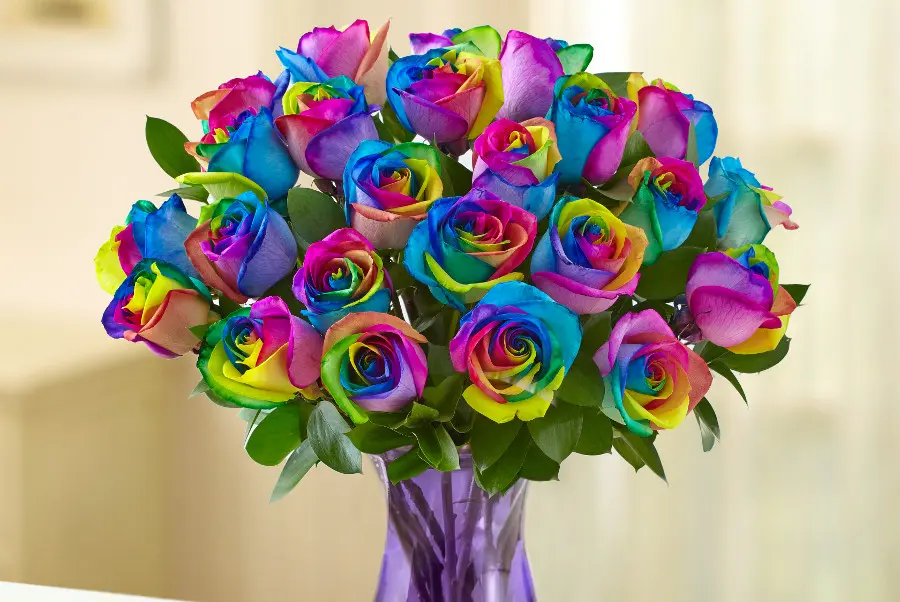 While we love a classic red rose, sometimes you need something a little out of the ordinary. Oscar Wilde once said, "A mere color can speak to the soul in a thousand different ways" — so imagine what a dozen colors could say!
Hibiscus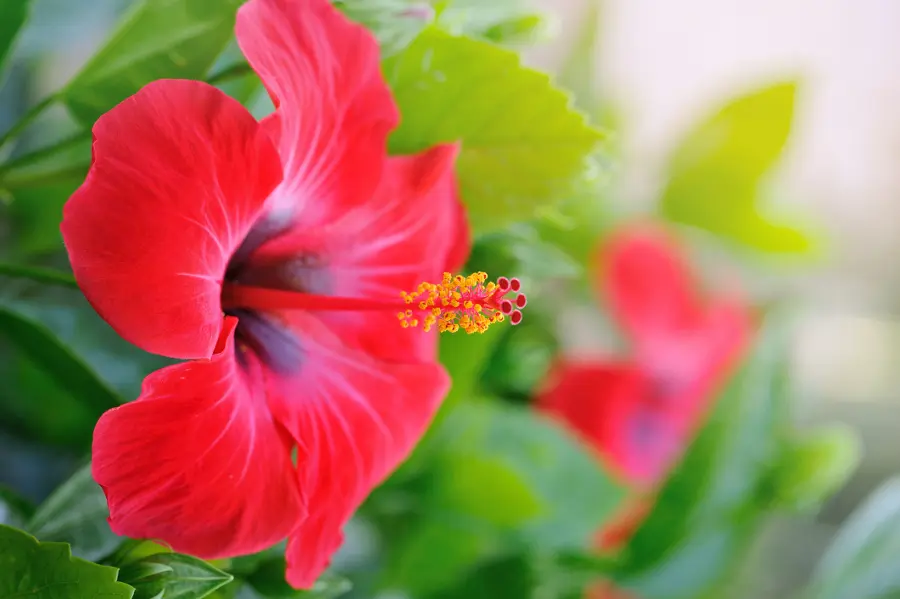 With their beautiful, pale pink petals and soft bloom, hibiscus flowers have become synonymous with cheerful feelings of warmth and joy. But did you know that they have been shown to have physical health benefits as well? If you're feeling stressed or overwhelmed, hibiscus flowers have been known to actually lower blood pressure and improve your mood.
Tulips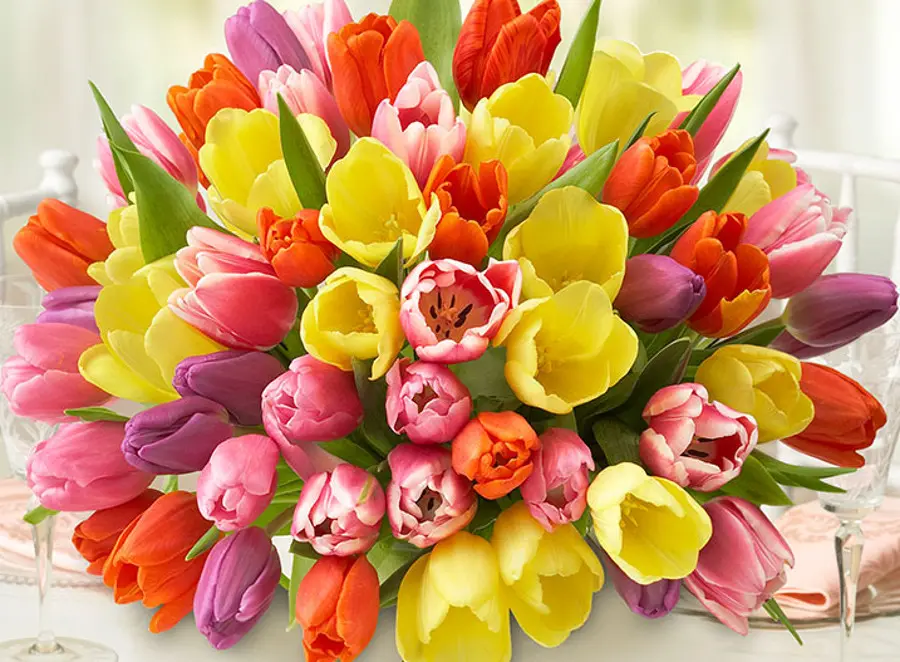 With their simple, soft bloom, tulips have a feminine feel that can lighten any mood and lift everyone's spirits. And with so many tulip colors to choose from, there are infinite ways to gift spring's favorite flower.