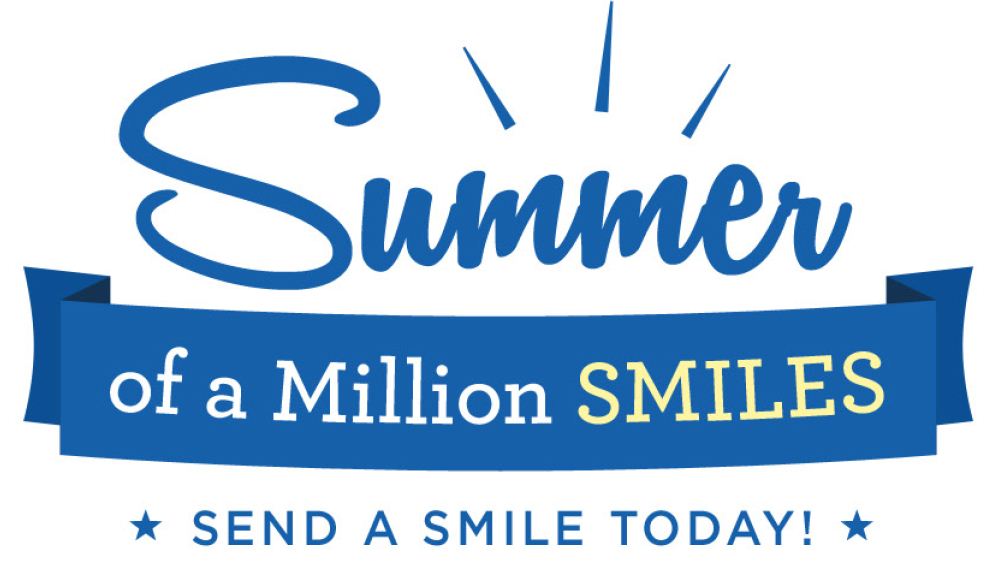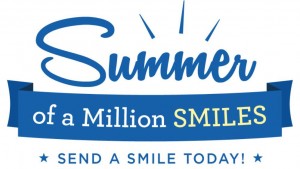 On Friday, May 31st, the 1-800-Flowers.com Smile Squad kicked off this year's Summer of a Million Smiles program at Walnut Street Elementary School in Uniondale, N.Y., in celebration of the 1-800-Flowers.com plant sale. Third grade students were smiling wide when they were surprised with an expert lesson on plants, then given beautiful flowering gifts to take home for Father's Day!
The first of a string of community outreach events this summer, our visit to Walnut Elementary School helped third graders have some fun with their science curriculum … and learn how to help the earth by planting flowers!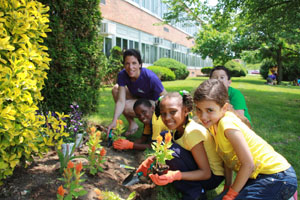 The Smile Squad started delivering smiles by teaching students about the anatomy of a plant. Then, to show the kiddies how to beautify their school and keep the environment healthy, the 1-800-Flowers.com team helped them plant colorful flowers in their outdoor classroom area.
"It was such an awesome, hands-on learning experience about the science and care of plants," says Linda Freidman, principal of Walnut Street Elementary School. "The students enjoyed the presentation and loved planting the beautiful array of flowers in the various garden beds that we prepared for this event around the school. Most of all, the students felt so proud of themselves that they were able to help beautify the school."
To end the day with even bigger smiles, we gave every third grader a pretty plant to give as a Father's Day gift! We were glad to see so many happy little faces that day, beaming with excitement thanks to their blooming new school garden and take-home presents. We're proud to make a difference by passing on our knowledge of plants to the younger generation. After all, today's kids are tomorrow's environmentalists!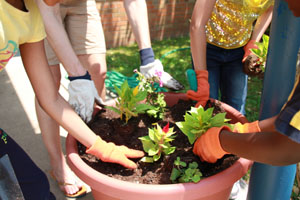 "Friday was a super day with the girls from 1-800-Flowers. I learned how to plant and what plants need to survive," says Jeffrey Diaz, one of the third grade students at Walnut Street Elementary School who took part in the flower fun. "I had never planted before. Now I like to plant and I can't wait to plant flowers at my own house with my family!"