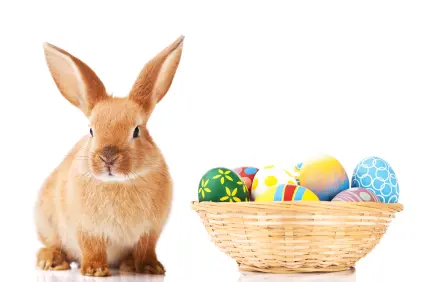 Typically filled with jelly beans, marshmallow chicks, chocolate bunnies, and small toys, the Easter basket is part of many Americans' childhoods. But how did this tradition become part of a day on which Christians celebrate Jesus' resurrection?
The answer dates to Anglo-Saxon folklore. Historians believe that the word "Easter" derives from "Eostre," the pagan goddess of spring and fertility. Drawings of Eostre often depict her holding a woven basket on her arm. Eggs, which have been considered a sign of new life in many cultures, were eaten and even buried as part of the Eostre festival.
The hare or rabbit also is a symbol of fertility in Western culture. By the early 17th century, some German parents began telling their children stories of the Osterhase (Easter Hare) delivering colored eggs to the baskets of well-behaved children. As part of this tradition, children left small nests or baskets lined with grasses to look like nests left outside overnight for the Osterhase.
Another theory of the origin of the Easter basket comes from the early medieval Catholic church. Worshipers brought baskets of food with them to church to be blessed by the priest as part of the celebration of the end of Lent.
Many of the other secular traditions connected with Easter — such as candy eggs, the Easter egg hunt, the Easter parade, and sending Easter cards — began in earnest in the Victorian era.
Today, Easter is second only to Halloween in terms of U.S. candy sales, and it is the fourth most popular day for sending greeting cards, behind Christmas, Valentine's Day, and Mother's Day.
Do parents need to choose how they celebrate?
Some Christian parents may worry that celebrating a religious holiday with Easter baskets might diminish its underlying meaning. However, several experts think the sacred and the secular can co-exist.
"I think physical gifts can be great metaphors for the intangible ones," says Laurens Glass, who has written for United Methodist Communications for the past 11 years.
"It's great to receive something fun like toys or candy, but they can be reminders of the great gifts we enjoy that don't fit in the basket — our pets, our family, our friends, our food and home, our creativity, our talents, our ability to help others, to share," she says
"When it comes to Easter baskets, I say do them if you want to do them, but make sure Easter means far more to your kids than a basket!" says Heather Pace, a mother and blogger at Truth4Women.com.
Pace suggests Christian parents focus on the meaning of the resurrection during the weeks leading up to Easter. "Your kids should highly anticipate this day because they know Dad and Mom think it's of utmost importance!"
---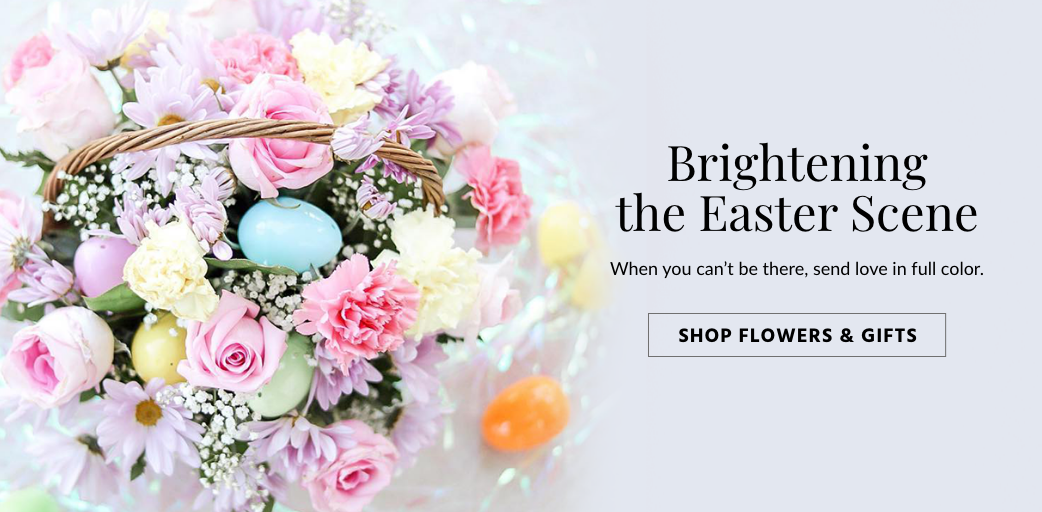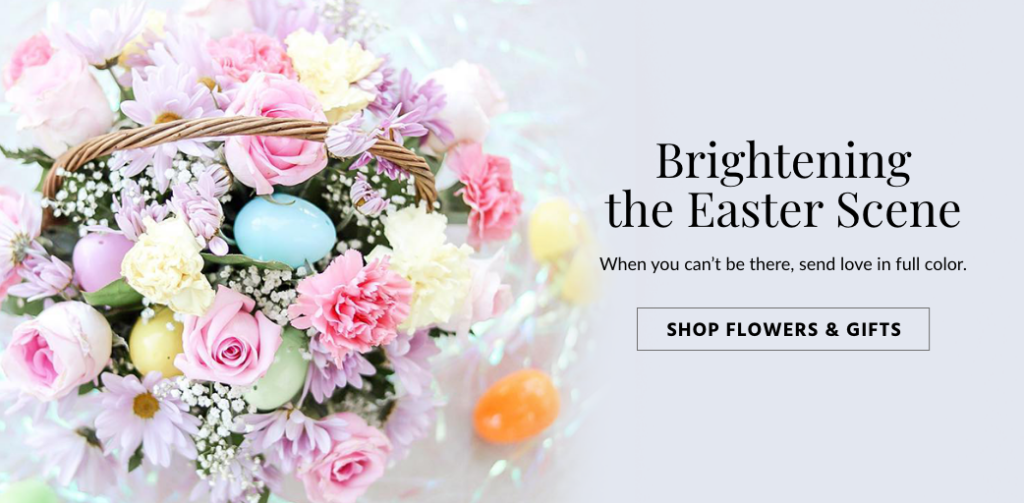 ---
How to fill your Easter basket
According to the National Confectioners Association, about two-thirds of Americans create and fill Easter baskets, and 90 percent of them tuck a chocolate bunny inside.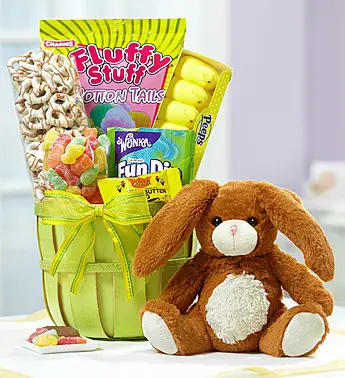 In addition to candy treats, such as jelly beans, chocolate eggs and bunnies, and marshmallow chicks, many parents add plush animals, small toys, games, and books to their children's baskets. Easter baskets aren't just for the young, however. Teens and adults like to get in the fun with everything from gardening and cooking supplies to sporting goods — and candy, of course — in their Easter baskets.
Many people choose a colorful chosen basket to hold their Easter goodies, and they frequently line the bottom with plastic "grass" with a nod to the nest of the Osterhase legend. A growing trend is to make the Easter basket look more natural with a base of real grass and accents of twigs and fresh flowers.
Grass seed, especially the ryegrass variety, grows quickly. You could have a nice patch of green grass growing in your soil-filled Easter basket within five days. Then, you can easily trim the grass with scissors to the length you'd like for Easter Sunday morning.
"Easter activities offer parents and children opportunities for conversations," says Joe Iovino, communications manager for United Methodist Church. In other words, no matter how you celebrate Easter, it's a holiday meant to be enjoyed with loved ones.
---
Easter is Sunday, April 9, 2023. Near or far, send Easter flowers and gifts to stay close to family and friends. Choose from popular Easter flowers, including tulips, roses, the classic Easter lily, and more. Easter flower delivery is sure to make them feel truly blessed.