For more than a decade, musician and TV host John Tesh has been offering advice and guidance through his "Intelligence for Your Life" radio broadcasts. The short segments now reach more than 8.2 million listeners per week across the U.S., Canada, and the UK.
Here are some of the recent broadcasts on the topic of helping people offer comfort and care to those struggling with loss. Topics include: Expressing Sympathy During the Pandemic; How to Comfort Someone Who Is Grieving; Sympathy Etiquette and Social Media; Pet Sympathy; Trends in Funeral Music; Creating a Memory Box; and Advice for Consoling a Coworker in Mourning.
---
Expressing Sympathy During the Pandemic
During this time of social distancing, with so many people who have lost loved ones, how can you express your condolences and be present, even when you are far away?
Reach out to the grieving to let them know you can be a source of support. Due to limitations on the number of people that can attend services in-person, many have turned to virtual memorial services. This gives family and friends an opportunity to share stories and memories of their loved ones that can begin to help them heal.
Be sure to check in with the bereaved for major holidays that may be difficult for them, so they don't have to go through these feelings alone. Set calendar reminders just to call them and simply say "hi". Hosting online events such as Netflix watch parties or virtual game nights can help bring people together and lift their spirits!
---
How to Comfort Someone Who Is Grieving
If you know someone going through a hard time, or dealing with grief, here are the best things you can say to them:
Start with "I know you're in pain." Or "I feel your pain." It's different from "I know what you're going through," which puts the focus on YOU. Saying "I know you're hurting" is an expression of empathy, but you're not pretending to know the person's experience.
Also say: "I'm sorry for your loss." That comes from grief support counselor and bereavement minister Patti Fitzpatrick. She says, instead of dancing around the situation, not knowing what to say, "I'm sorry for your loss" acknowledges what's happening in an honest and direct way.
Another good thing to say to someone who's hurting: "I'm here for you." Don't try to fix things – don't try to distract them – just sit there and be with them. Let them talk if they want and just listen.
Finally, say, "I'm coming over with donuts at 10 a.m. tomorrow." Or something like that. The point is to make a specific commitment to being with the person who needs you – instead of something vague like, "Let me know if there's anything I can do." That puts the onus on the person who's grieving to give your direction.
Another tip on the best way to offer condolences:
Don't say: "I remember when your dad took us on that fishing trip. Man, we had a blast…"
Do say: "Tell me about your father…"
That's all according to Worth Kilcrease, a grief counselor in Austin, Texas. He says, letting the person grieving talk about their loved one is a better coping mechanism than listening to someone else talk. So let the bereaved person lead the conversation. If the person starts to cry, recognize what they're feeling by saying something like, "I know this is tough…" Don't try to relate to it though by saying, "When my dad died…" Let them have their own experience.
And if you don't know the person well, say something – even just, "I'm sorry for your loss." It's not rubbing salt in the wound; it's acknowledging that they're going through something and validating their feelings. And that's what people need. They need to know they have permission to experience these uncomfortable emotions instead of hiding them.
---
Sympathy Etiquette and Social Media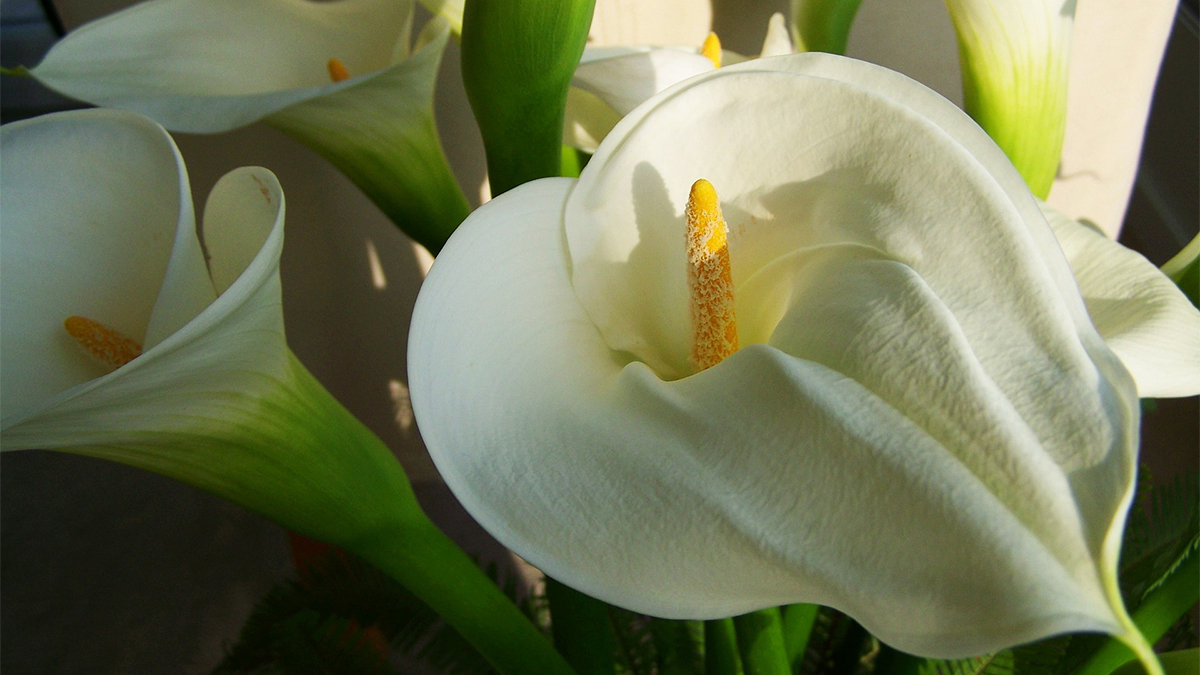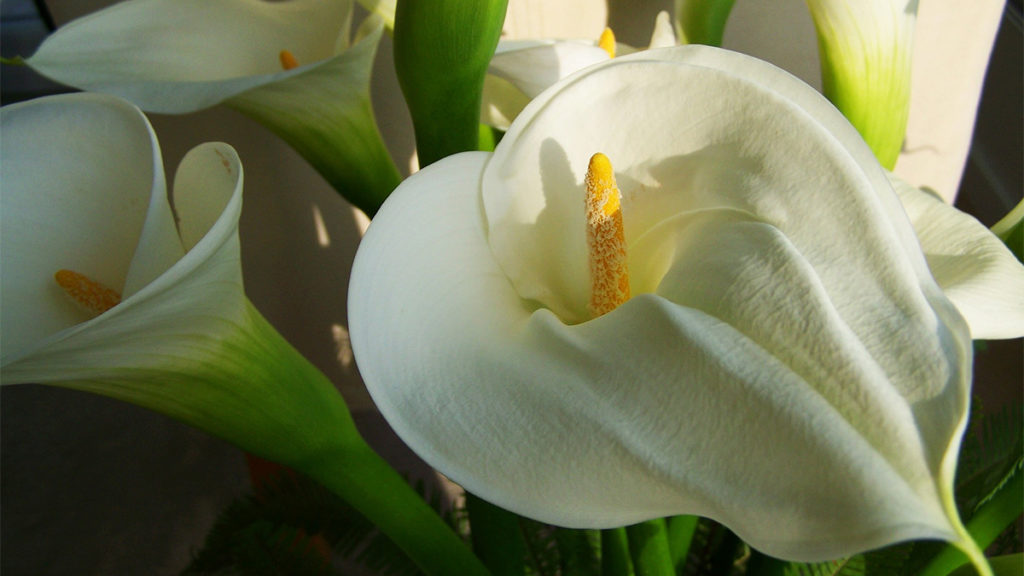 These days, social media is a big part of how we communicate. But when a friend has a death in the family, or a loved one passes away, how should you handle it on social media?
Psychotherapist Hilda Burke has this advice: First of all, follow the lead of the person who's grieving. If they haven't said anything on Facebook, neither should you. But if they have posted something, is it appropriate to react with a crying face emoji or make a comment? Burke says yes. But follow these guidelines:
1. Keep your message brief. Burke also says "don't showboat." There's no need to prove to the world how close you were to the deceased with a long, detailed post about all the moments you shared together. If you know the person well enough to write something longer, you should send it in a private message.
2. Don't ask about funeral arrangements in a public Facebook post. Make that private too.
3. When acknowledging the news, stick to the medium through which you received the information. If you found out about the death on social media, rather than receiving a call, that means for whatever reason that person either didn't want to, or didn't have time, to reach out to you personally. So when acknowledging the news, stick to the medium through which you received the information. Therefore, if you got a call, return the call. If you didn't, respond online and wait to call so the person isn't overwhelmed. You can send a text, but don't make them make time for YOU until they're ready.
---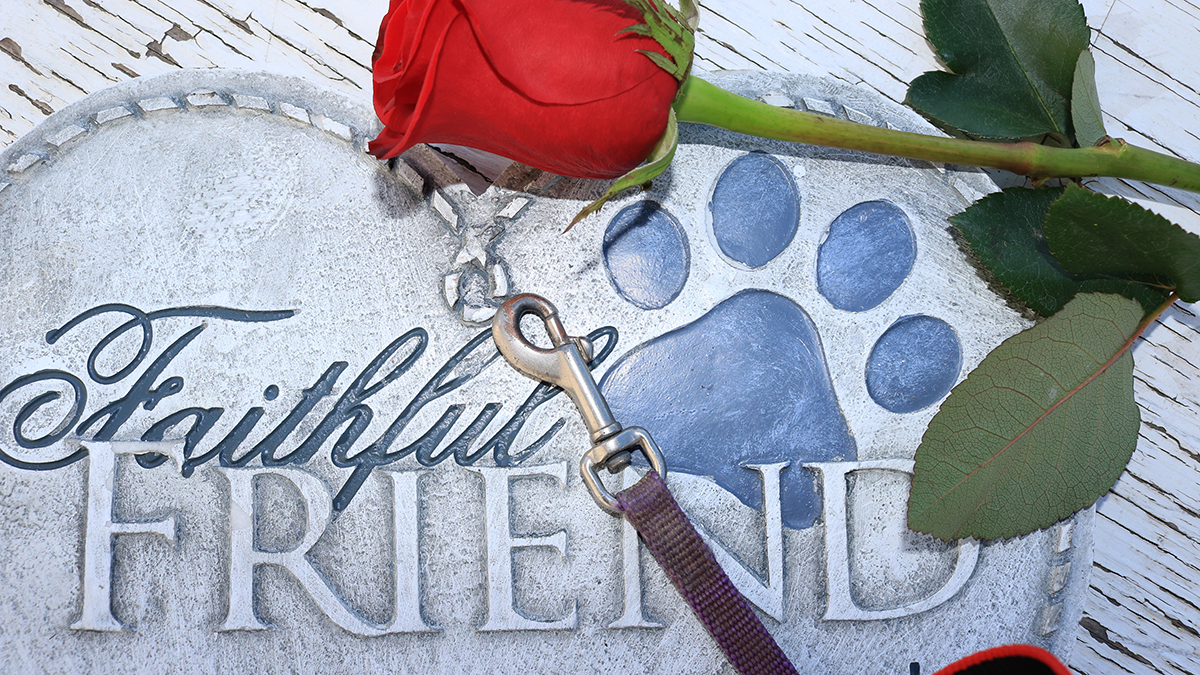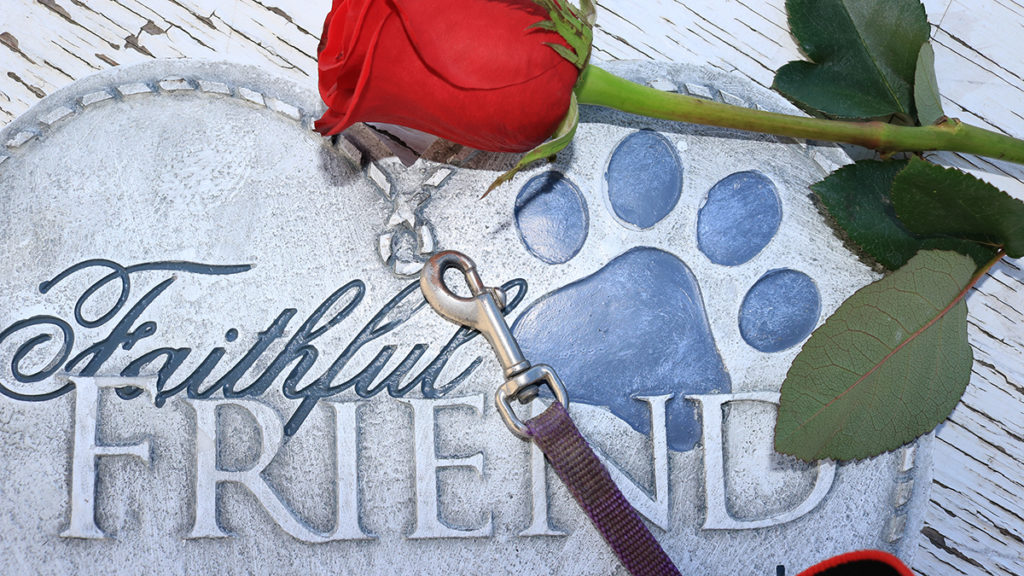 On Dealing with Pet Sympathy
If you've ever grieved over the death of a pet the way you would for a family member, you're not alone and it's perfectly normal. The Journal of Mental Health Counseling reviewed several studies and concluded that the death of a companion animal can be just as devastating as the loss of a human significant other.
That's because, while they're alive, our pets can be as close to us as immediate family members. To illustrate that point, they conducted a study in which they asked dog owners to draw a circle and place symbols for themselves, and each of their family members, within that circle. And, psychologically, the closer a symbol was to the main subject, the closer their real-life relationship was.
Well, in every case, dogs were placed as close to the subject as their immediate human family members. And in nearly 40% of the cases, the dog was closest of all.
But, there's always that person who says, "It was just a dog. Get over it already." And that can lead to what's called disenfranchised grief – which is when people feel that their pain isn't valid or acceptable.
If you're dealing with the loss of a pet, try to find a pet-loss support group. Because there are a lot of people who can relate to exactly what you're going through. Local branches of the ASPCA can usually help you – and the ASPCA also has a Pet Loss Hotline at (877) GRIEF-10. And if you know someone who's grieving for a pet, acknowledge it the same way you would if a human family member had passed.
---
Trends in Funeral Music Selections
Have you ever thought about the music you'd like played at your funeral? Well, the most popular funerals songs have been revealed, and some of them might surprise you.
The organization FuneralCare does an annual music study, gathering data from over 30,000 funerals to find the top music chosen for services.
The most popular choices overall are Frank Sinatra's "My Way" – "Wind Beneath My Wings" from Bette Midler – "One Sweet Day" from Mariah Carey – and "Tears In Heaven" by Eric Clapton. But when the list gets broken down into different musical genres, things get interesting.
For example, in the "indie" music category, the top song is Snow Patrol's "Chasing Cars" – made famous by Grey's Anatomy.
When it comes to rock music, the top songs are Led Zeppelin's "Stairway To Heaven," followed by "Free Bird," from Lynyrd Skynyrd, and AC/DC's "Highway To Hell," proving that even when it comes to death, some people have a sense of humor.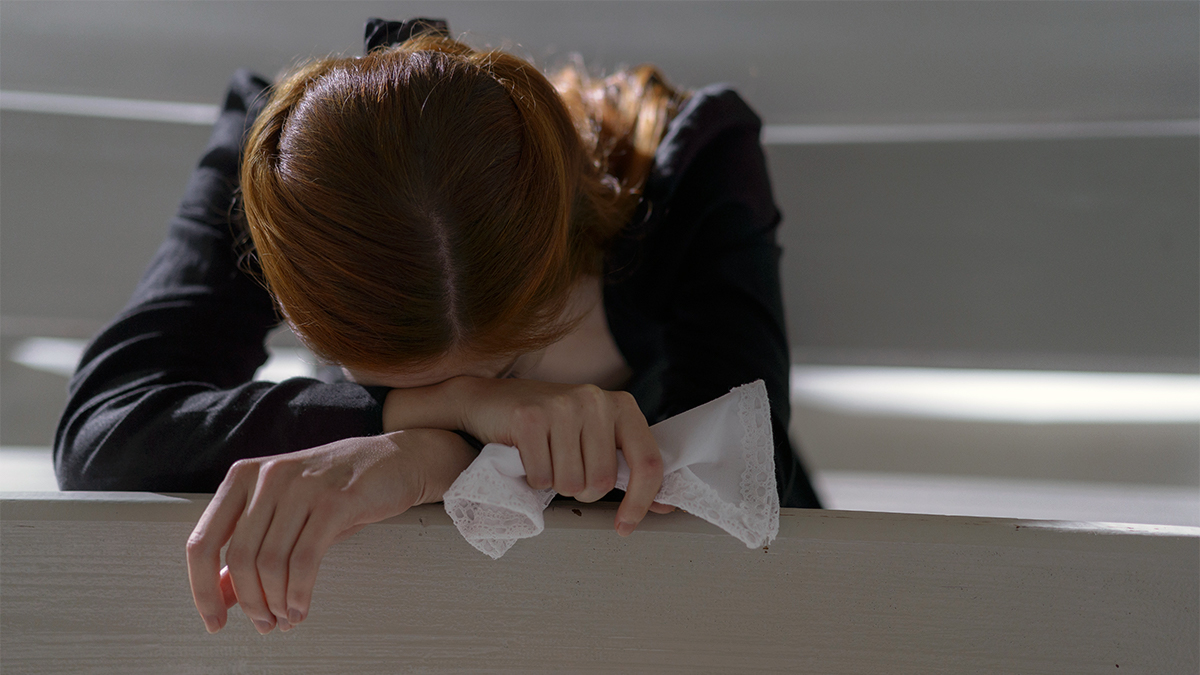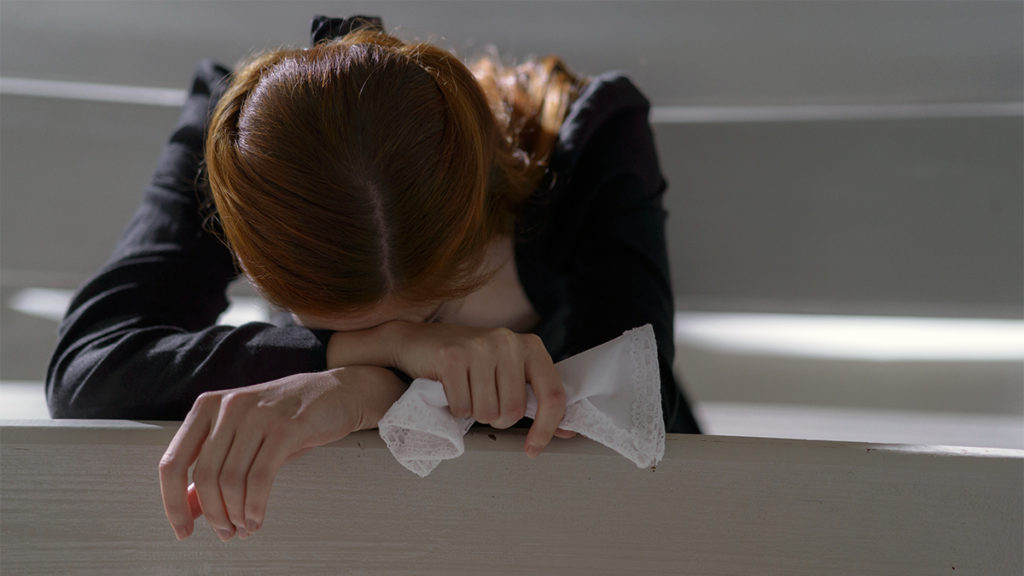 David Collingwood, the head of operations for FuneralCare, says funerals are very much about personal choice and reflecting the personality, hobbies and interests of a person. So more than ever, they're seeing people pre-plan their funeral music, and 42% of funeral directors now receive ready-made funeral playlists provided by the family.
Whether it's a choir, a soloist, or recorded contemporary music, you don't have to go the "traditional" route for funeral music. Just keep in mind the person you are remembering. Did they have favorite songs or artists? Check out their music library for insight. If you choose a song for its lyrics, read them carefully to ensure they are appropriate for the person being remembered.
---
Creating a Sympathy Memory Box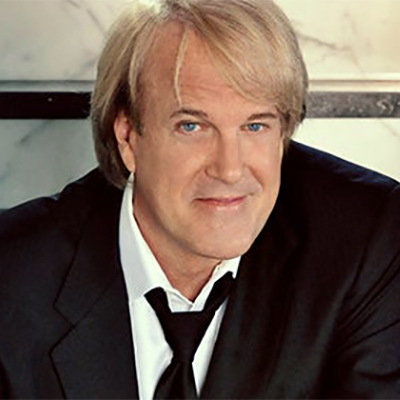 There are various ways to express your condolences, but it can be difficult to choose just the right one.
John Tesh
When someone you know has lost a loved one, you want to be there for them. There are various ways to express your condolences, but it can be difficult to choose just the right one. I like the idea of a "memory box," which provides a special keepsake for those grieving. A gift like this is a way to guarantee they can keep their memories safe and treasured for generations to come. They can tuck away pictures, their favorite handwritten memories, and other precious sentimental items and know they'll will always have a secure—and thoughtful—place to keep them.
---
How to Console a Coworker in Mourning
It can be difficult to know how to comfort and support to a coworker who has experienced the loss of a loved one. You want to be there for them, but you don't want to push them to put their grief on display. When in doubt, show your support. They'll appreciate your consideration.
Start by talking to HR about what's going on. They can help by providing guidance on remembrance gifts such as what types of flowers to send, or how to make a donation in their loved one's name. Or, if you're close to the person who's experiencing a loss, attending the services is always a kind gesture of support. You can also join together with other colleagues to send a gift to express your condolences.
The sympathy support team at 1-800-Flowers will help you decide whether to send flowers, a food basket, a sentimental keepsake, or something else altogether. Remember, the important thing is to let someone who is grieving know that you're there for them. And what better way to do that than with a gift from the heart?
---