Birthdays are magical. They're the one day a year when you can shamelessly celebrate yourself and bask in the glow of love from friends and family.
And milestone birthdays — whether it's a first birthday, 40th, or 50th — are particularly special. eaching any of these benchmarks is notable, and a nod to the future, says sociologist Andrew McIntosh, a professor at Lehigh University and Northampton Community College in Bethlehem, Pennsylvania.
"In our younger years, milestone birthdays serve two purposes: recognizing growth and acting as a send-off to the next stage of life," McIntosh says. "This is a process called 'anticipatory socialization,' where the rituals of acknowledgement, celebration, and age-appropriate presents all point toward future opportunities and expectations."
But the king (or queen) of milestone birthdays is the legendary 21st, for obvious reasons. Ideas for a typical 21st birthday celebration range from a night out with friends to a party thrown at a venue or at home.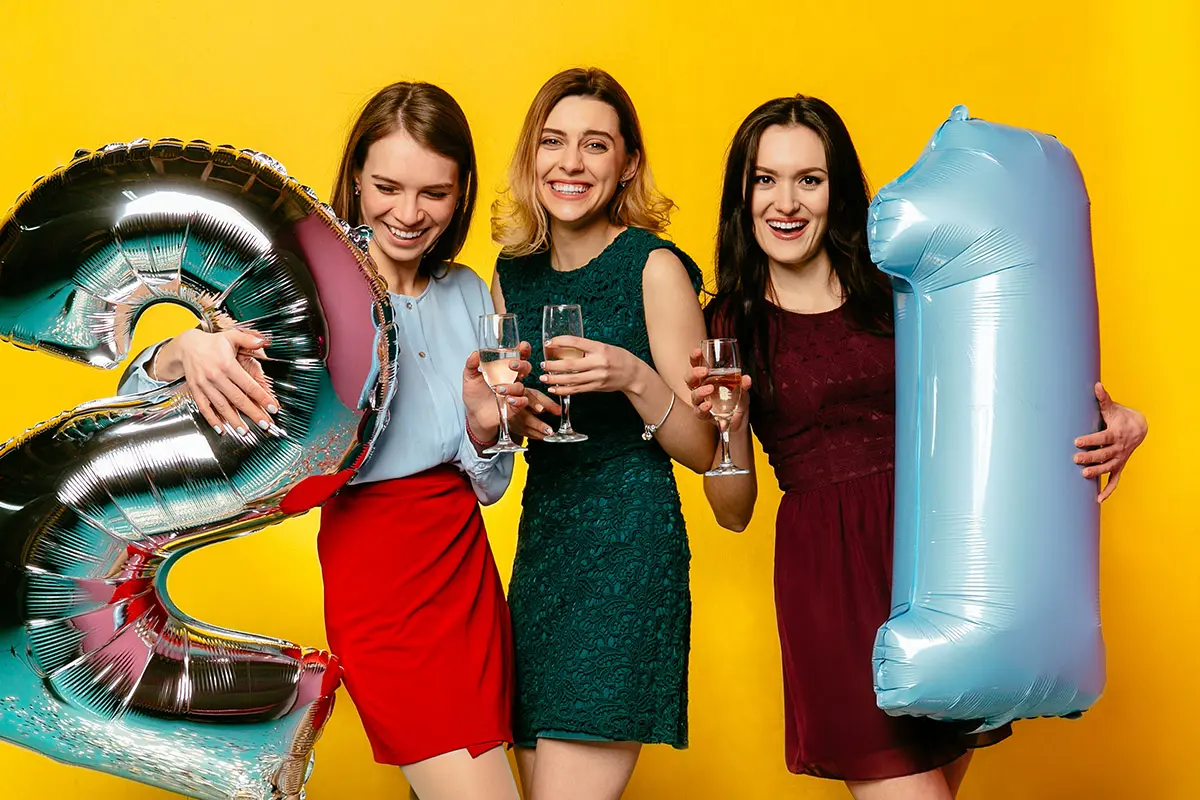 When planning a shindig for this monumental occasion, budget certainly comes into play. "It's a little chicken and egg when it comes to spending on parties," says Lissy Carr, founder of her eponymous company Lissy Carr Events in White Plains, New York. "People aren't necessarily sure what they want or how much things cost."
Once you decide what you'd like to do — a chic night at a club or more low-key backyard barbecue — you can then set a spending limit and decide how you want to allocate the money.
One expert opinion: Focus on having a good time. "Everyone remembers if the party was amazingly fun — or wasn't; no one remembers if the chicken was cold," says Debbie Rosmarin of ET Events, an East Coast-based events group.
Here, our experts offer four ideas for celebrating a 21st birthday, the unofficial beginning of adulthood.
Mixology 101
As everyone knows, 21 is the legal drinking age in the United States, and the element of imbibing is definitely a big part of 21st birthday celebrations. Take it to the next level by hiring a bartender to teach you and your friends the art of making craft cocktails.
You can do this either virtually — which, Carr says, is a more budget-friendly option — or in person. If you go the latter route, Carr suggests renting a bar or fun venue and hiring an expert mixologist so everyone can learn to make a tasty signature drink — one that is representative of the guest of honor, of course.
Group gift idea: Hamilton Portable Cocktail Bar
Inflatable entertainment for 'big kids'
Any parent will tell you how excited an 8-year-old gets for a bouncy house party or ball pit, but why should that kind of fun be reserved for only little ones? At 21, you're still a kid at heart, so go ahead and celebrate your birthday like one. "You can rent a bunch of inflatables or games," says Rosmarin, who names obstacle courses, boxing rings, and jousting pedestals as options.
Add cornhole, wiffle ball, a keg, chicken wings, and pizza, throw on a celebratory playlist, and you've got yourself a day to remember. "You're giving people things they don't do at home," she says.
Another plus of the backyard bash? It nicely accommodates younger siblings and non-drinkers.
Group gift idea: Backpack Chair with Cooler
Destination birthday
If you're a parent looking for ideas for your child's 21st birthday, consider renting a home — possibly in a locale your son or daughter has always dreamt of visiting — and taking a few days to celebrate as a family.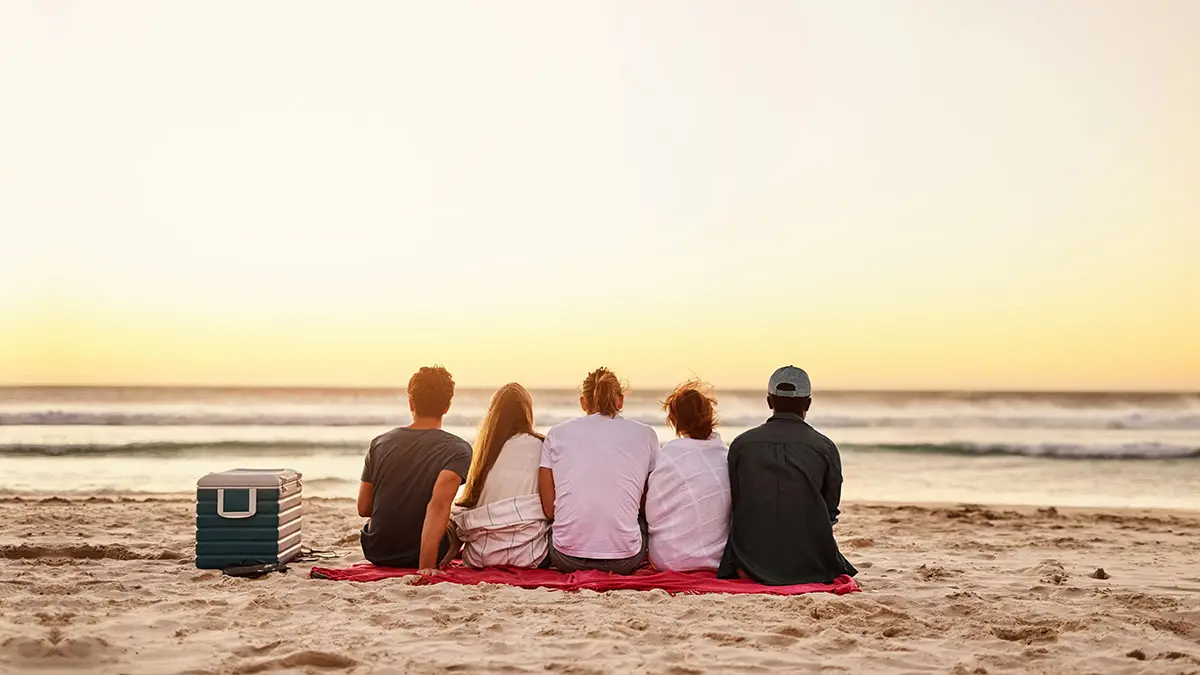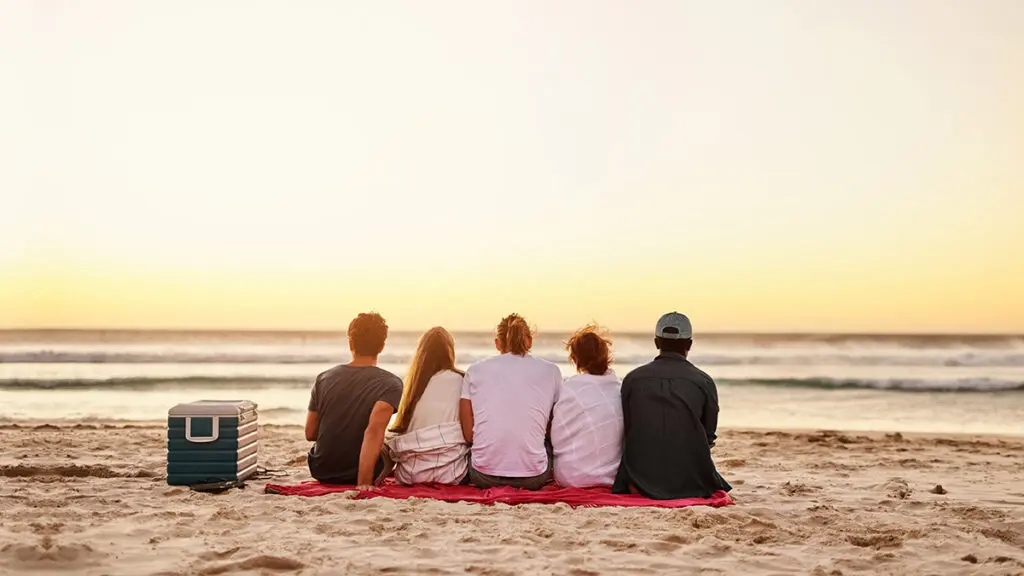 If getting out of town is too difficult, or expensive, consider "getting away at home." Take the birthday guy or girl to a favorite sports venue, Carr suggests, to watch their team crush the opposition (hopefully). Go big and rent a luxury suite with catered food, or buy really good seats and get the classic stadium concessions combo of hot dogs and beers.
Movie theaters are also a fun, family-friendly option, she says. They're closer to home and add a sense of nostalgia, as many of them offer a list of older movies from which the birthday guy or gal can choose. Some more modern theaters even serve liquor and can put together a customizable menu for a decidedly adult experience. (Of course, you can still act like a kid and get soda, popcorn, and candy!)
Group gift idea: Gourmet Specialty Snacks Basket with Wine
Outside the box parties
Don't forget the guest of honor's favorite hobbies and interests, Carr reminds. Anyplace in the business of fun is always a good idea, such as an arcade geared toward adults (the name rhymes with "Crave and Fluster's") or a go-kart racing venue. There are even sleepaway camps that cater to the older set, if you're celebrating in the summertime.
Alcohol isn't for everyone; some people prefer drinks with less punch, so to speak. Recently, one of Carr's friends celebrated her birthday by having a docent give a private tour of a local museum and then going to tea afterward. "People felt so special, and it was something different," Carr says.
If your 21-year-old loves to play sports, you can host the party at the local tennis club or ball field. Or, invite all their friends to their favorite yoga or Zumba class.
Group gift idea: Fresh Market Bouquet Subscription with Clear Vase