The series "Reshaping Sympathy" explores how the rituals around death and offering sympathy have changed during the COVID-19 pandemic. In this article, 1-800-Flowers.com Founder and Chairman Jim McCann speaks with experts on how the pandemic has impacted the funeral industry and funeral planning. This piece originally appeared in Worth magazine.
Recently, I ran into yet another friend who has received his second COVID-19 vaccination. Immediately, I smiled and felt such a huge sense of relief that there is a light at the end of the tunnel. I believe this is a feeling shared by most. Exiting the height of the pandemic and leaving behind some of the fear, worry and isolation is a joyous moment.
No, the pandemic is not completely in the rear-view mirror, but many of us feel like the worst is over. At this time, I find myself looking back at what I've learned over the past few months in speaking with a number of experts in the funeral and mental health industries. I'm horrified and saddened by the losses of the past year. COVID-19 has changed the world we live in, and the funeral industry is no exception. I'm grateful to have had the opportunity to meet with leading experts to discuss the changes that will have a long-term impact on the industry.
A change in public perception
First and foremost, one significant outcome of COVID-19 is an increase in the public's understanding and appreciation of the funeral industry. Those in the business showed the efforts that they will go to in memorializing a life from organizing drive-through services, setting up outdoor funerals, quickly adapting to new technology, to traveling across the country to help in hot spots such as New York at the onset of the pandemic to California earlier this year.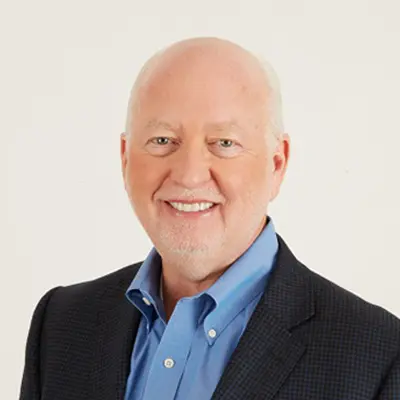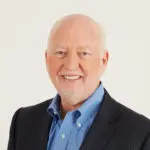 COVID-19 has changed the world we live in, and the funeral industry is no exception.
Jim McCann
Founder and Chairman
1-800-Flowers.com, Inc.
Families relied on the expertise of funeral directors more than ever to guide them as they explored new memorial options during the pandemic, said Anthony Kaniuk, Director of Industry Relations at the National Funeral Directors Association. Many families have come away with a renewed appreciation and understanding of the vital role that funeral directors play in helping plan a meaningful service.
The heroic, incredibly compassionate, individuals of the funeral industry were "last responders," said Jamie Pierce, Chief Marketing Officer at Service Corporation International, North America's largest provider of funeral and cemetery services. Their efforts and dedication are truly tremendous.
The role of new technology
Adapting quickly to embrace new technology certainly is another outcome of COVID-19 for all of us in one way or another, including the funeral industry. Before the pandemic, many, if not most, funeral directors were slow to implement change, said Dr. Camelia Clarke, President of Paradise Memorial Funeral & Cremation Services in Milwaukee, Wisconsin.
Most of the technological improvements gained in the past year including communicating with clients via Zoom, signing contracts via DocuSign, and virtual services are here to stay improving the funeral planning and service experience. "It took us a generation to adopt something new, but now, we are adopting new technologies basically overnight," she told me during our conversation.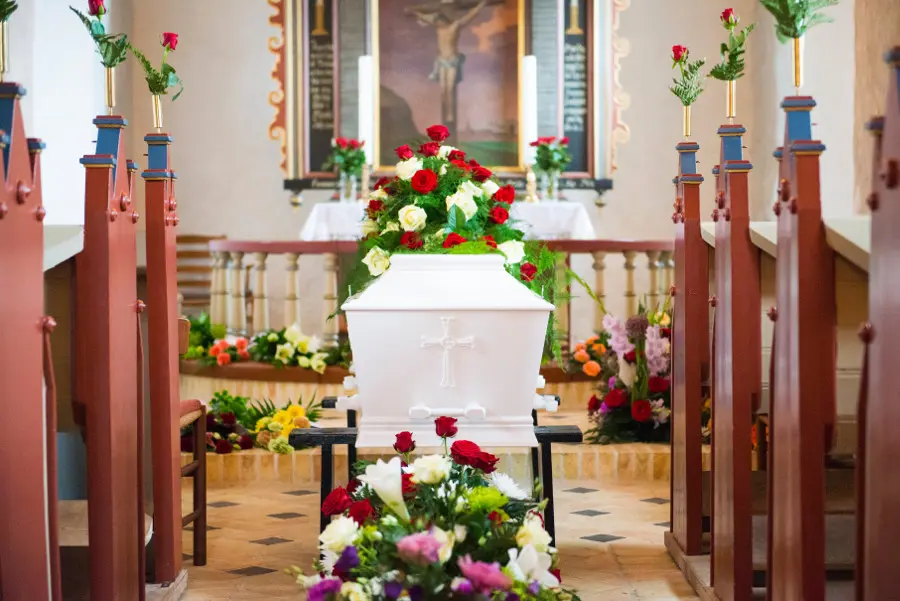 The persistence of virtual ceremonies
Virtual services are absolutely a trend that will be here to stay. Noha Waibsnaider, Co-founder of GatheringUs has conducted over 400 virtual funeral events in the past year. In our conversation, she shared that attendees at virtual services may go into the event thinking that it will be a lesser tribute than a traditional in-person one. They soon realize that virtual services can actually be a more personalized experience.
For one, at a virtual event, you can see everyone's face up close, not the back of their heads. Also, virtual platforms have chat features allowing more interactivity for loved ones to comment and share stories while simultaneously watching a loved one share a song tribute, for example. At a traditional in-person service, no one would typically be shouting words of encouragement, but online adds a dynamic that brings togetherness.
Jaime Pierce also echoed Noha's sentiment on virtual ceremonies, saying that they have provided the opportunity for loved ones with family overseas or with health concerns to participate. Including a streaming component to services moving forward will help families ensure that all their important loved ones can join.
One last note I want to share is from Dr. Alan Wolfelt, Founder and Director of the Center for Loss and Life Transition. He states that post-pandemic, people are valuing their quality time spent with friends and family. And we have the potential to transform our culture into one that appreciates open communication and gratitude a bit more as a result. We've come to realize that the more we rely on and support one another, the better off we'll be. I couldn't agree more.
---