Graduating from college is a major achievement, one that marks the end of an era and opens a world of exciting opportunities. So when you sit down to craft the perfect message for a graduation card, you want to get it right.
Whether your grad is earning a degree or a professional title, their hard work and dedication deserve words of recognition. If you're not sure about what to write, we have plenty of ideas for you, from formal messages to inspirational quotes.
Tips for graduation card messages
First, recognize that any kind of graduation is a huge milestone, and acknowledging it as such can bring joy and excitement to the recipient. The special student in your life is about to enter a new phase in life, so warm wishes are a must. A simple "Congratulations!" is fine, but considering everything they've gone through to get to this point, providing them with words that are a little more supportive or inspiring is warranted.
"Focus on the message, avoid clichés, and try to be authentic and personable," says Maryanne Parker, etiquette expert and founder of Manor of Manners. She says it also makes sense to focus on the exciting and challenging adventure that lies ahead. "Express confidence in their desire to excel. Remind them that every great journey begins with the first step."
In general, be encouraging and enthusiastic when writing out a graduation card, as positive words can go a long way. While ready-to-use graduation quotes are easy, a personal message that shows the giver put real, genuine thought into it can be truly memorable for the graduate.
"Many times, our messages express the emotions we feel at that very moment," Parker says. "This leaves the recipient with beautiful, unforgettable, and meaningful memories."
No matter what kind of graduation you're celebrating, the heartfelt expressions below will get you started on helping the grad in your life go confidently in the direction of their dreams.
Casual graduation messages
What a ride it has been! You should be very proud of yourself. Hats off to you!
Fulfilling your dreams is one of the most satisfying experiences in life. Congratulations! I cannot wait to see what life has in store for you!
Here's to your next adventure. May it be as awesome as you are.
What an impressive achievement! This calls for a celebration. Congrats, grad!
May your cap fly as high as your dreams. Congratulations!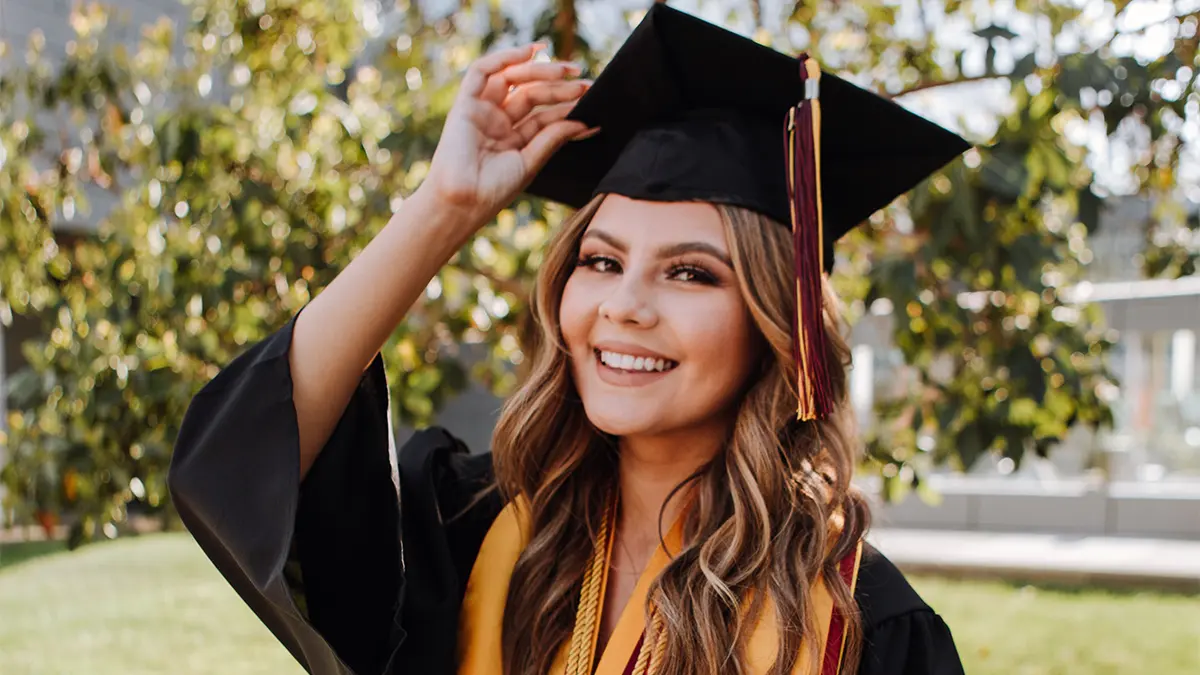 Formal graduation messages
Congratulations on your well-deserved success.
Here's to a bright future. Congratulations!
Warmest congratulations on your graduation.
Be bold, be courageous, be your best. Congratulations!
Congratulations on your graduation, and best wishes for your next grand adventure.
Encouraging graduation messages
Following your dreams requires dedication, passion, and sacrifice. We can't wait to see you accomplish everything you set out to do.
Congratulations on your graduation. Your next adventure awaits, and we're excited to see where it leads you. Nothing can stop you now.
Today is one of the most amazing moments of your life. Congratulations!
Never stop growing, exploring, learning, and challenging yourself.
Graduation isn't the end of a long journey but the beginning of a beautiful one. Start each day believing in yourself, and watch the magic happen.
Funny graduation messages
Good looks, brains, lots of heart, and now a degree? You've got it all! Congrats!
The tassel was worth the hassle! Congratulations!
You deserve all kinds of high fives and hugs! Congrats, grad!
I lost a bet. You graduated.
Cap, gown, it's going down! Congratulations!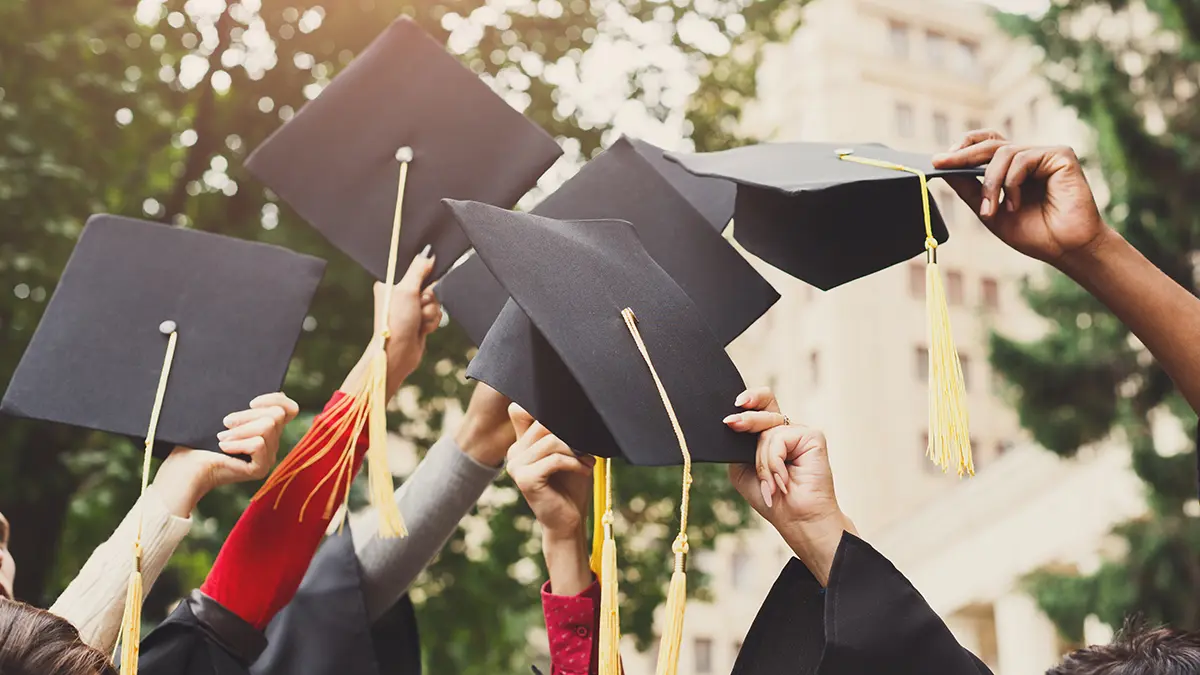 Inspirational graduation quotes
"That clock you hear is the sound of your own heart. Sink your teeth into this life, and don't get let go." — Lin-Manuel Miranda
"You can't connect the dots looking forward; you can only connect them looking backward. You have to trust that the dots will somehow connect in your future." — Steve Jobs
"Don't be afraid. Be focused. Be determined. Be hopeful. Be empowered." — Michelle Obama
"If you want something you've never had, you must be willing to do something you've never done." — Thomas Jefferson
"We do not need magic to change the world; we carry all the power we need inside ourselves already. We have the power to imagine better." — J. K. Rowling
"The two most important days in your life are the day you are born and the day you find out why." — Mark Twain
"The most effective way to do it is to do it." — Amelia Earhart
"It's hard to beat a person who never gives up." — Babe Ruth
"The best way to predict your future is to create it." — Abraham Lincoln
"Live as if you were to die tomorrow. Learn as if you were to live forever." — Mahatma Gandhi