The wedding you've been dreaming about is almost here — no we're not talking about your wedding, we're talking about the royal wedding! In just a few weeks, Prince Harry will wed Meghan Markle and, quite literally, the eyes of the world will be on them.
If there's one thing the royal family has become well versed with lately, it's keeping every detail of a wedding secret. Not until the bride walks down the aisle will we all know what her dress looks like, how her hair is done, and, most importantly, what flowers she chose! That being said, there's no reason why we can't take a peek at her past flower preferences and share our predictions for what flowers she'll choose.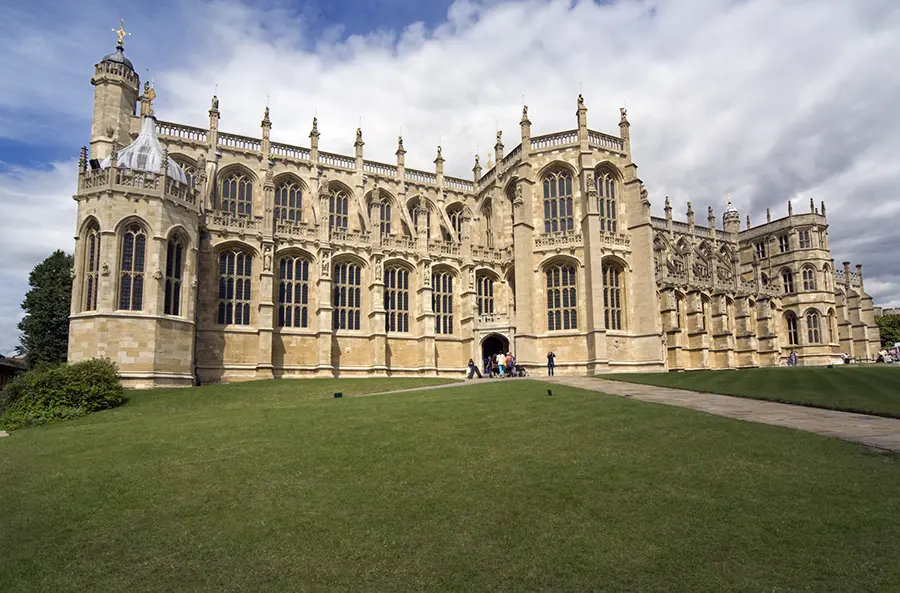 Royal Flowers Throughout the Years
Before we talk about Meghan and Harry's wedding, let's take a minute to look back at all of the marvelous flowers that have come down the aisle before them.
The 1940s – For Prince Philip and Princess Elizabeth's royal wedding in 1947, the bride chose a large bouquet, featuring white cattleya, Odontoglossum orchid, and cypripedium orchids.
The 1960s – Unlike her sister, Princess Margaret walked down the aisle with a much smaller and more delicate bouquet. That's not to say she didn't take some inspiration from her older sister. Like Princess Elizabeth, Princess Margaret's bouquet also featured an array of orchids.
The 1980s – In 1981, 750 million people watched Princess Diana walk down the aisle with one of the largest bouquets ever to grace a royal wedding. Her cascading bouquet included several different flowers, like freesia, Odontoglossum orchid, lily of the valley, earl mountbatten roses, ivy, tradescantia, myrtle, and veronica. Like they say, everything was bigger in the 80s!
The 2000s – In Kate Middleton's 2011 marriage to Prince William, she surprised everyone by carrying a simple, small bouquet of just a few flowers. Though it may have looked simple, it's said that each stem of her four flowers (lily of the valley, sweet william, hyacinth, and myrtle) had to be wired and hand placed into the design.
Royal Wedding Flower Predictions
Will Meghan Markle follow in her future sister-in-law's footsteps and carry a small, detail-oriented bouquet, or will she pay homage to her soon-to-be husband's late mother and carry a show-stopping bouquet down the aisle? While only time will tell, here's our prediction of what flower's she'll walk down the aisle with:
Myrtle: Ever since Queen Victoria and Prince Albert incorporated myrtle into their wedding flowers, it's been included in every royal wedding since. Needless to say, the odds of it being found in Markle's bouquet are pretty high!
Roses: With their strong connection to love and romance, it's no surprise that roses are one of the most common wedding flowers.
Peonies: Before she (unfortunately) deleted her Instagram account, pictures of colorful roses and peonies could be found on Markle's page. With them both perfectly fitting into the spring wedding her and Prince Harry are having, perhaps it will appear in her bouquet or on table centerpieces? At the very least, they may signify that she will feature colorful flowers in her bouquet, rather than the white and cream flowers that have mostly come before her.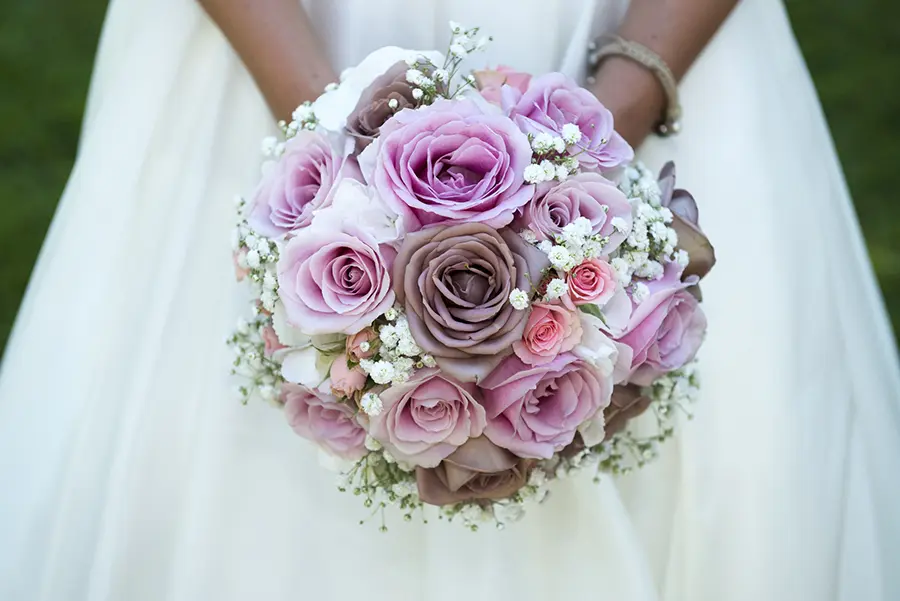 A Lively Cake
One tradition Markle may not be sticking to? The cake! Every royal wedding cake since Queen Victoria's has been a fruit cake, but that won't be the case for Markle's May wedding. Instead, the bride-to-be selected a lemon and elderflower cake. Does this mean live flowers will make their way onto the cake as well? We hope so!
No matter what flowers she chooses, we think it's safe to say that they'll become some of the most requested flowers for spring weddings around the world.