Sunflowers have quite the storied history here in the United States. Though they originated in North America, sunflowers spent centuries traveling throughout Europe, before ultimately returning to America on their journey to become one of the most beloved flowers — and for good reason! One look at a sunflower's bright, yellow bloom and you'll understand why cities all across America are celebrating this bold flower.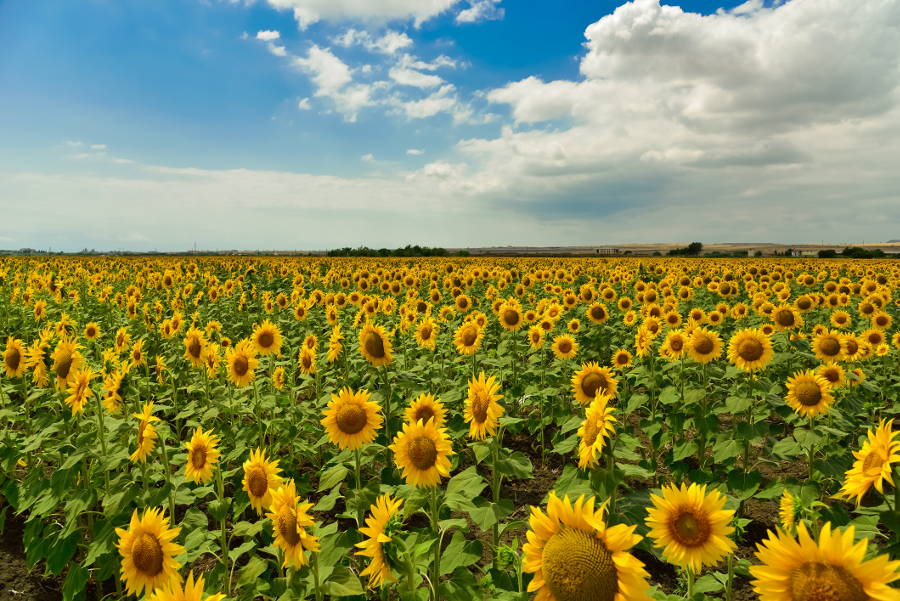 Where: Calhoun, Georgia
When: June 16, 17, 23, 24, 30, and July, 1, 4
Pumpkin cannons, pig races, gem mining, and pony rides are just a few of the many exciting things happening at the Copper Creek Sunflower Festival this year. And while this family-friendly farm has plenty of activities, what really drives visitors to Copper Creek is their sunflower fields. Located at the foot of the Appalachian Mountains, these fields feature nearly a dozen different colored sunflowers.
Where: Hood River, Oregon
When: August 6 & 7
For nine years, Rasmussen Farms has celebrated the "fiery blooms" Van Gogh often painted. While there will be plenty of real sunflowers to see and take home (60 different varieties to be exact), visitors will also find sunflower inspired paintings and photographs. While you're enjoying the live music and wine tastings, your kids can enjoy Rasmussen Farm's many kid-friendly activities, like its annual treasure hunt. And be sure to bring your appetite, because there will also be a wide selection of local fruits and vegetables for sale.
Where: Evendale, Ohio
When: October 7 & 8
Though located just minutes from downtown Cincinnati, Gorman Heritage Farm features all the charm of a small town, southern farm. This year, this 122-acre farm will be transformed into a sunflower lover's dream, with hayrides, sunflowers mazes, live music, food trucks, pumpkin patches, and of course — fields of sunflowers!
Where: Monkton, Maryland
When: September (dates to be announced)
Experience the joy of being surrounded by millions of sunflowers at one of Maryland's largest and most historic farms. In addition to the roaring fields of sunflowers, the festival will also feature delicious foods and beverages, live music, and plenty of activities for little ones.
When: July 29 & 30
Where: Downtown Frankfort, Ohio
Experience Frankfort's "down home charm" at their annual Sunflower Festival. Bring the family for a fun filled day of amazing food, a kiddie tractor pull, the Sunflower Show, and their infamous TUG-O-WAR battle. If you're a sunflower grower as well as an admirer, bring down your most prized plant and enter it in the sunflower contest!
No matter where you decide to go, make sure you bring a camera, because you won't want to miss these amazing photo ops!