Sunflowers have quite the storied history here in the United States. Though they originated in North America, sunflowers spent centuries traveling throughout Europe, before ultimately returning to America on their journey to becoming one of the most beloved flowers — and for good reason! One look at a sunflower's bright, yellow bloom and you'll understand why cities all across America are celebrating this bold and beloved flower.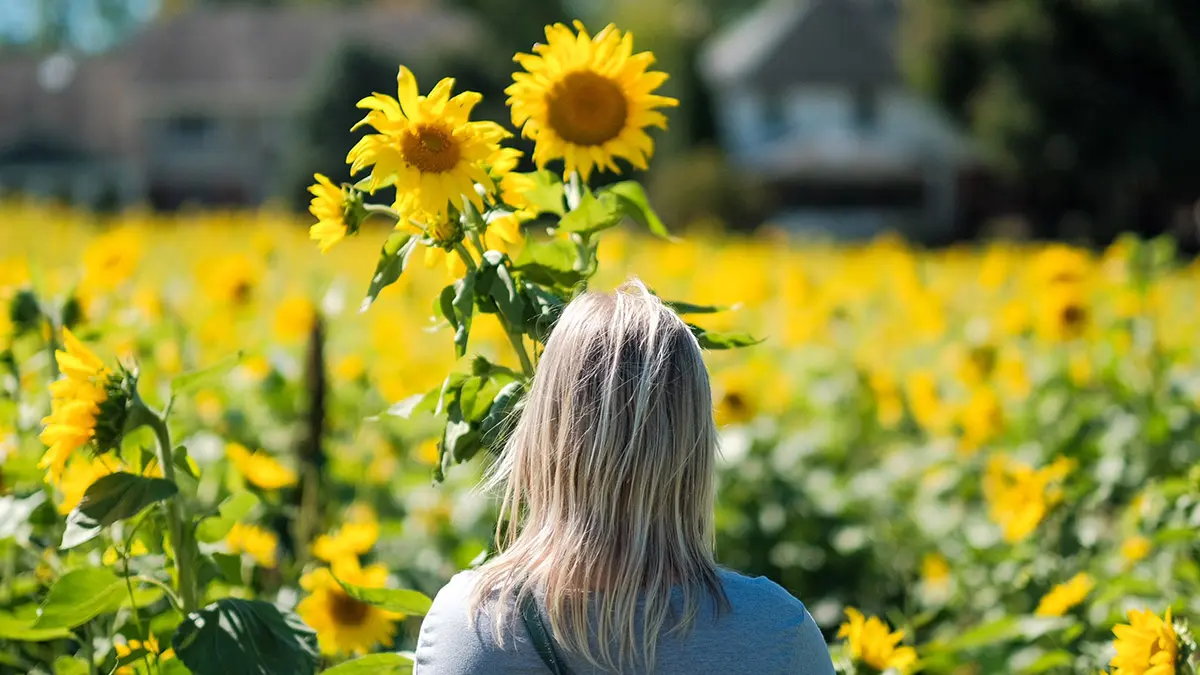 Where: Evendale, Ohio
When: October 7–8
Though it's located just minutes from downtown Cincinnati, Gorman Heritage Farm features all the charm of a small town southern farm. Every year, this 122-acre farm is transformed into a sunflower lover's dream, with hayrides, sunflowers mazes, live music, food trucks, a petting zoo, and, of course, fields of sunflowers!
Where: Calhoun, Georgia
When: June 9–July 22
Candy cannons, pig races, gem mining, and pony rides are just a few of the many exciting things happening at the Copper Creek Sunflower Festival. And while this family-friendly farm has plenty of activities, what really drives visitors to Copper Creek are its sunflower fields. Located at the foot of the Appalachian Mountains, these fields feature nearly a dozen different-colored sunflowers.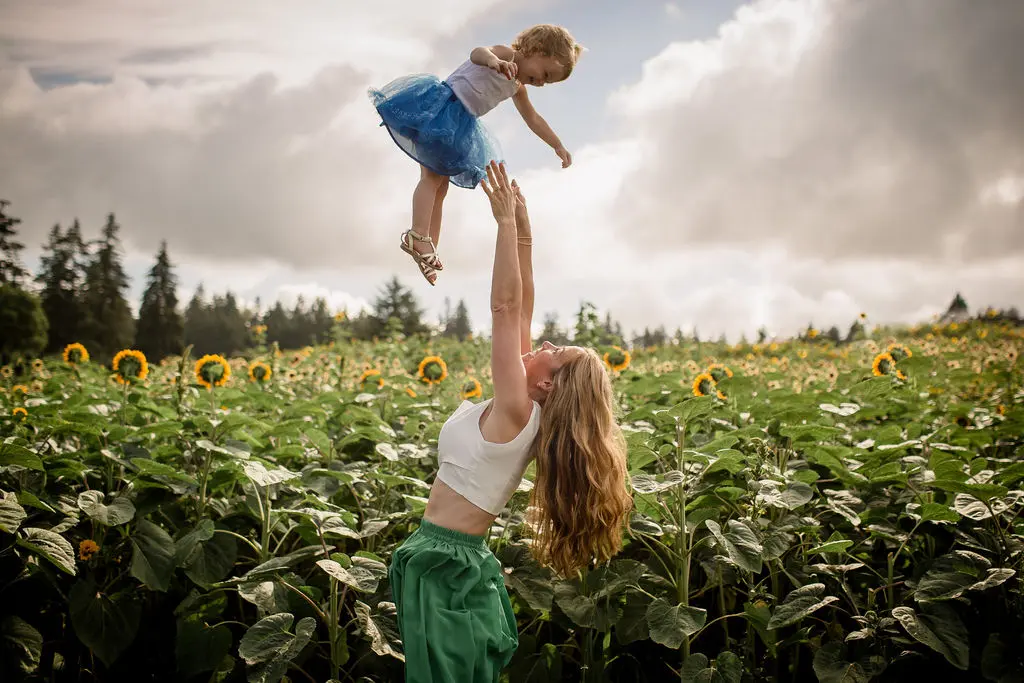 Where: Tualatin, Oregon
When: Aug. 4–6 & 11–13
The largest sunflower festival in Oregon takes place over two weekends in August in the city of Tualatin, located just outside Portland. Lee Farms is a seven-generation family farm that has been up and running since 1869; the sunflower festival, however, is in just its fifth year, but it's already made quite the name for itself. In addition to family-friendly activities (sunflower maze, hayrides, live music, etc.), the event features a bunch of unique experiences, including taking a yoga class and eating a six-course dinner right in the fields!
Where: Frankfort, Ohio
When: July 29–30
Experience Frankfort's "down home charm" at its annual Sunflower Festival. Bring the family for a fun-filled day featuring amazing food, a car show, a fire circus, and the always popular kiddie tractor pull. There's even a beard and mullet contest! If you're a grower of sunflowers, you can bring your most prized plant down and enter it in the sunflower show!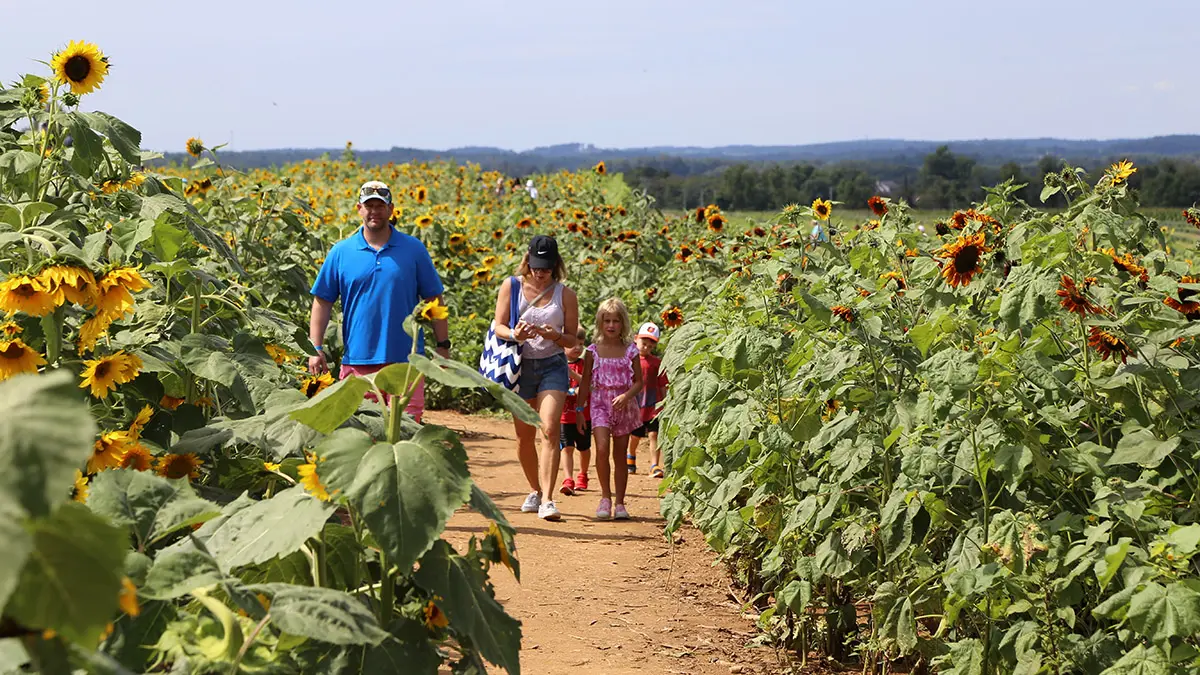 Where: New Park, Pennsylvania
When: Aug. 4–6, 11–13, & 18–20
Started in 2017, this summertime extravaganza held at an eight-acre farm in southeastern Pennsylvania bills itself as the "the largest, most diverse pick-your-own sunflower patch east of the Mississippi River." The fields contain nearly 200,000 sunflowers and are divided into cleverly named sections, including "Big Field of Yellow" (home to classic yellow sunflowers), "Land of the Giants" (where 12-foot-tall specimens reside), and "The Wilds" (an area featuring ornamental sunflowers). Of course, there's way more to do than just admire the "big fields of yellow": Guests can also visit a corn maze and fun park, listen to live music, and taste locally made wines (from the Maple Lawn Winery)!