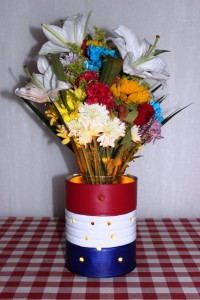 O, say can you see … your flowers shining so brilliantly? With its broad stripes and bright stars, this DIY luminary 4th of July vase makes the perfect décor for your patriotic celebration. Show off its star-spangled beauty indoors or out: Prop it up on the table as a centerpiece, or make multiples and line them up along your driveway! Just follow these four simple steps and you'll have an arrangement that's brighter than the rockets' red glare!
Materials for DIY 4th of July Vase
Large empty coffee can
Red, white and blue acrylic paint
Paint brush
Drill
LED tealight candles
Glass vase
How to Make a DIY 4th of July Vase
Peel off the label from an empty coffee can and wash the can thoroughly.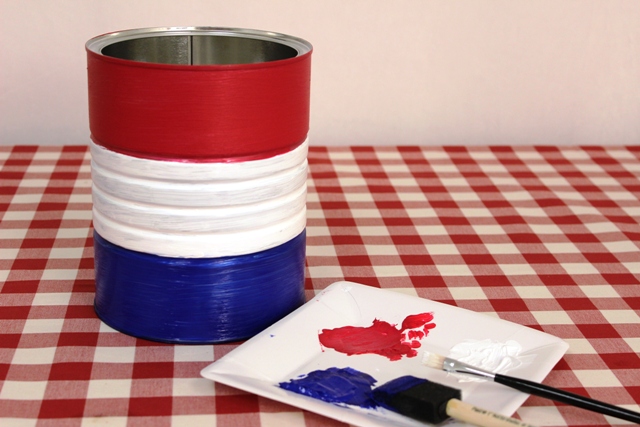 Using a paint brush and acrylic paint, draw red, white and blue stripes all around the empty coffee can. If you're feeling creative, draw any patriotic pattern that sparks your interest!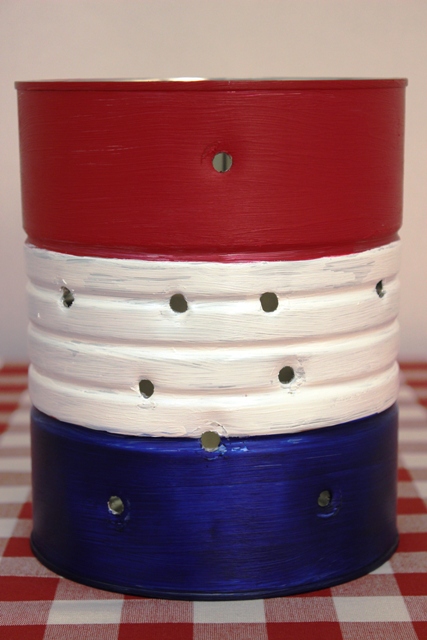 With a drill, very carefully pierce holes into the coffee can and create the shape of a star, an exploding firecracker, an American flag, or any other 4th of July shape. If you're not handy with a drill, use a nail and hammer instead.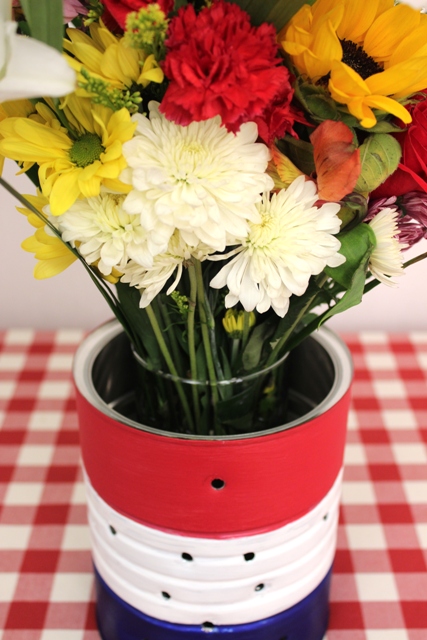 Put your beautiful 4th of July flowers in a small glass vase, and then place the vase inside the coffee can.
Turn on two or three LED tealight candles, drop them into the coffee can and watch your arrangement light up just like the fireworks in the sky!