Welcome Easter with Unique Easter Decorations
Make Easter a truly original celebration with this fun DIY Easter floral arrangement!
Materials Needed for DIY Easter Floral Arrangement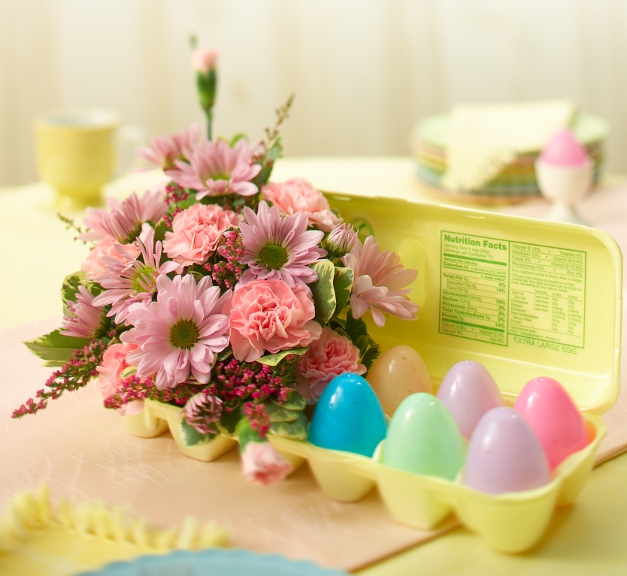 *Egg carton (Colorful plastic or styrofoam is preferable)
*6 plastic eggs
*Easter flowers from your local florist. We recommend:
-2 stems of pink miniature carnations
-2 stems of lavender daisy pompoms
-A bushy piece of heather
*Floral greens
*Floral foam cut to the size of 6 holes of the egg carton
Six Easy Steps on How to Create Your DIY Easter Flower Arrangement
Cut your floral foam to a little less than the size of six egg holes (half of the egg carton).
Nest your floral foam into half of the egg carton.
Lightly cover the floral foam with greens.
Start adding your florals (carnations or daisy pompoms) to the cut floral foam. The design should be a triangle within a triangle.
Finish off with the heather, small buds of the flowers and floral greens for dimension to make the arrangement fuller.
Place the 6 plastic eggs in the remaining 6 holes of the egg carton for the finishing Easter touch!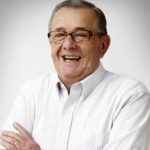 If you liked this article, you may also be interested in some of our other Petal Talk articles from 1-800-FLOWERS.COM Expert Jerry Rosalia: