In honor of Cinco De Mayo, put a festive touch on your space with a simple Cinco De Mayo centerpiece! Whether you're celebrating with a full-fledged fiesta or simply want to show your support, put yourself in the Cinco de Mayo mood by adding a festive centerpiece to your space!
For the flowers, opt for an arrangement that is vibrant and reminiscent of traditional Mexican colors if possible. We used flowers from the It's Your Day Bouquet from 1-800-Flowers.com which really made this Cinco De Mayo decoration pop. I then came across mini fruit lollipops at my local party supply store and slipped them in for an extra festive touch!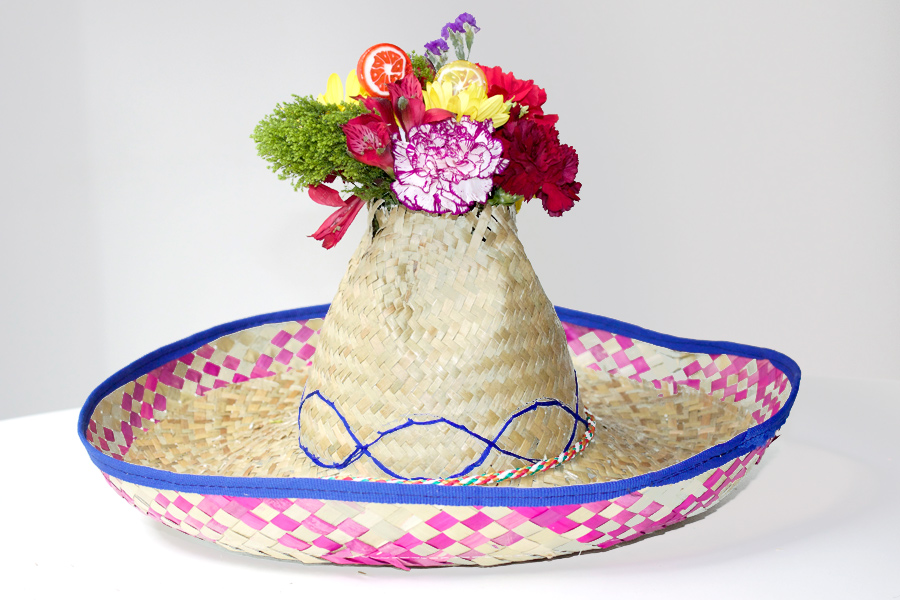 Supplies for Cinco de Mayo Centerpiece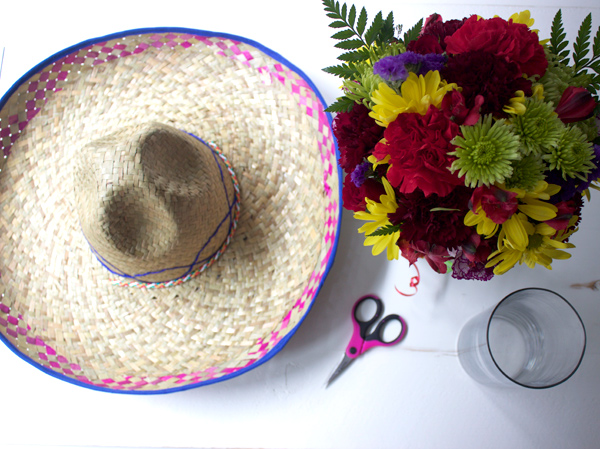 1 sombrero
Flowers
Scissors
Small-medium sized vase
Directions for Cinco de Mayo Centerpiece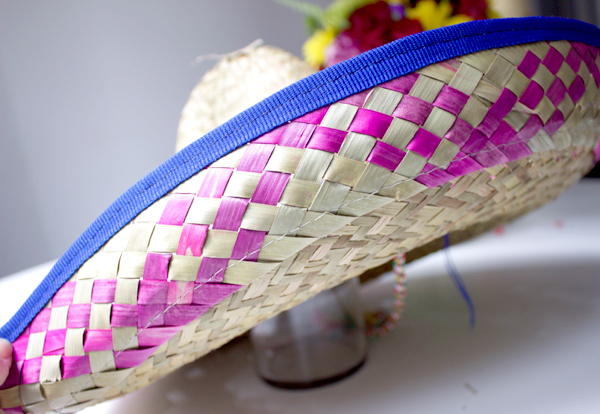 First, choose an appropriate vase to fit into the head part of your sombrero.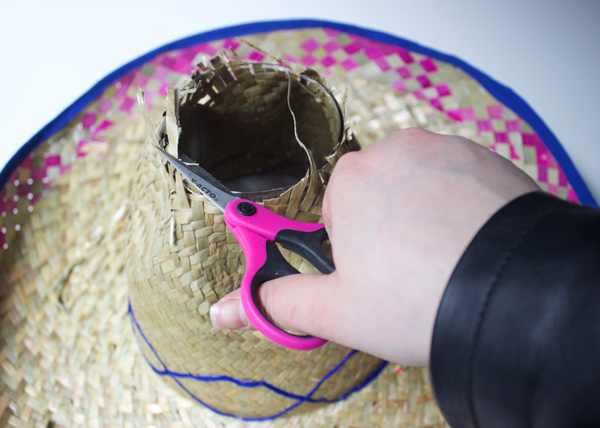 Align it with the top and cut out a hole wide enough to fit the vase through, taking extra care to avoid making it too wide. You want the sombrero to still "hug" the vase even with the large hole.
Fill the vase with water, trim your flowers to fit and arrange to your liking.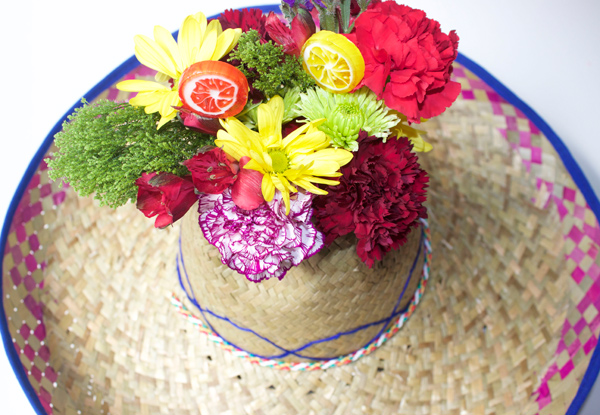 Now, you're ready to show off your festive Cinco de mayo decoration!