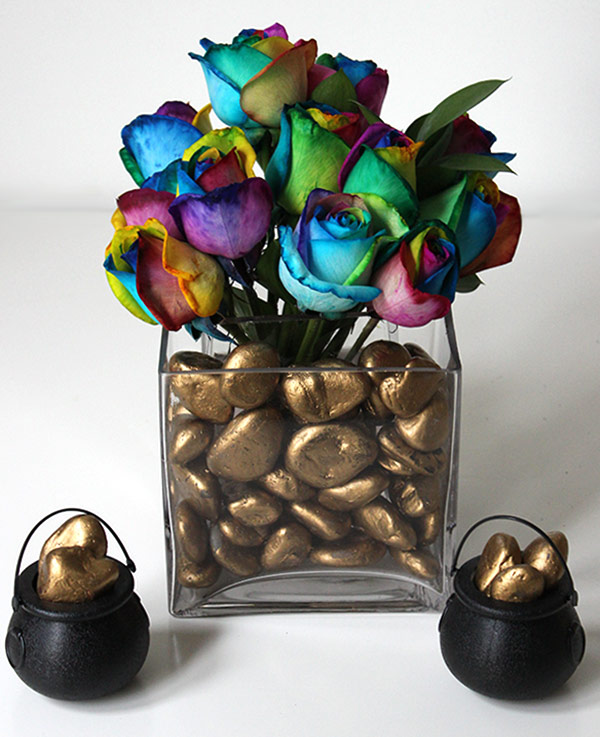 St. Patrick's Day is right around the corner! Whether you're indulging in traditional Irish foods or celebrating with all things gold and green, add a touch of luck to your home decor with a creative pot of gold centerpiece.
The age-old Irish tale states that at the end of the rainbow, you may be lucky enough to find a leprechaun guarding his pot of gold. Reminiscent of a rainbow, the Kaleidoscope Roses from 1-800-Flowers.com inspired us to create our own pot of gold under the rose rainbow!
Using just river rocks which can be found outside or purchased at your local garden goods store, we created our own gold nuggets. While they may not have any monetary value, they added a simple and fun festive touch to the decor.
Supplies for DIY Floral Pot of Gold Centerpiece
Rainbow flowers
2 Vases in similar shapes but varying sizes
River rocks or similar
Gold paint
Foam brush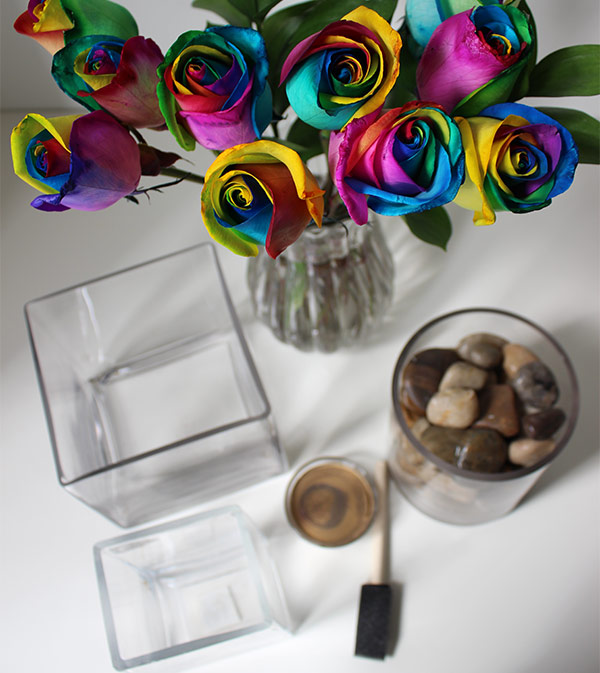 Directions for DIY Floral Pot of Gold Centerpiece
Begin by placing your river rocks on newspaper or similar material to protect your furniture. We used disposable trays we had laying around that worked perfectly. Use the foam brush to paint your rocks in the gold paint.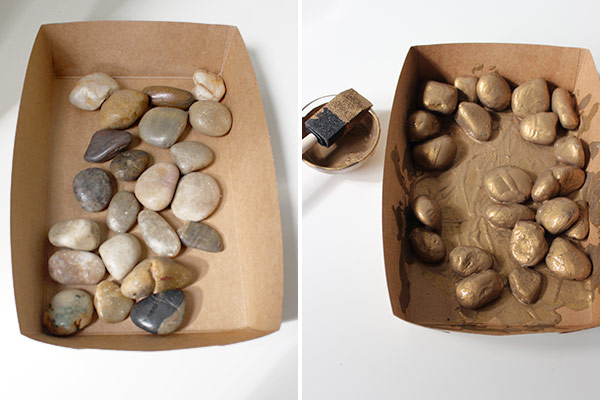 Continue until all of your rocks are painted gold on both sides. Let dry for 5-6 hours.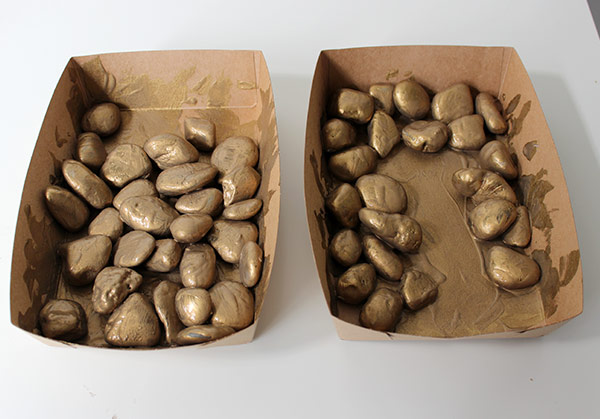 Next, take your smaller vase and fill with water and flower food. Trim your rainbow flowers to fit. Optional: secure with rubber band to keep flowers arranged as per your styling. Place the flowers in the smaller vase. Then, place the smaller vase with the flowers into the larger vase.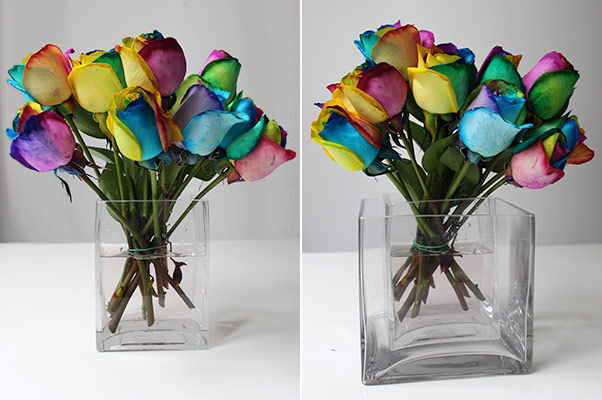 Carefully fill the space in between the vases with your gold nuggets. Now, your pot of gold centerpiece is ready to show off!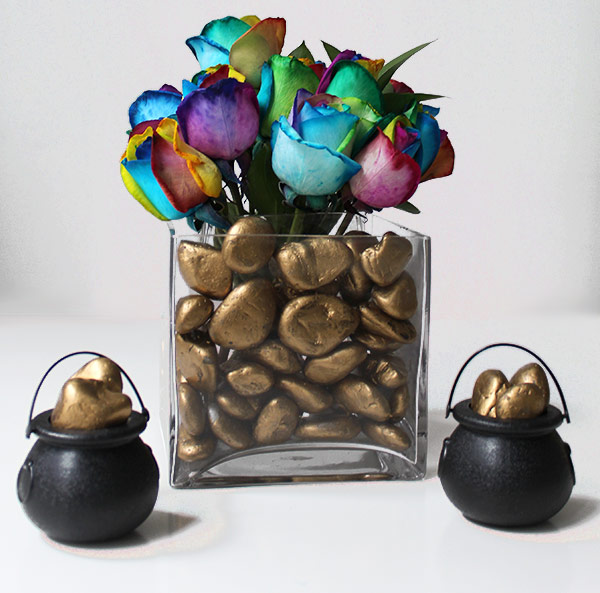 We had several extra "gold nuggets", so we grabbed some cauldrons out of Halloween storage and filled them with gold for an extra special touch.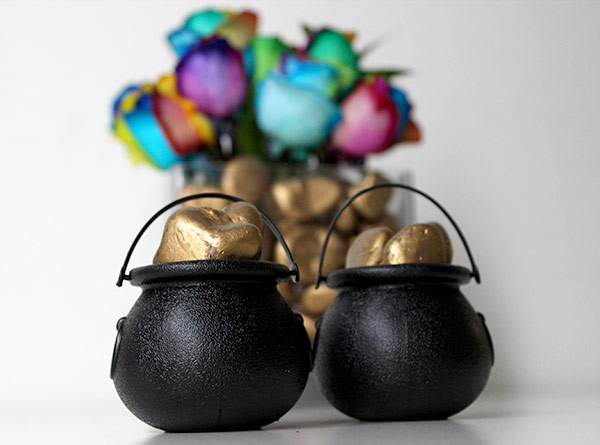 Happy St. Patrick's Day! Celebrate it with color!